Vintner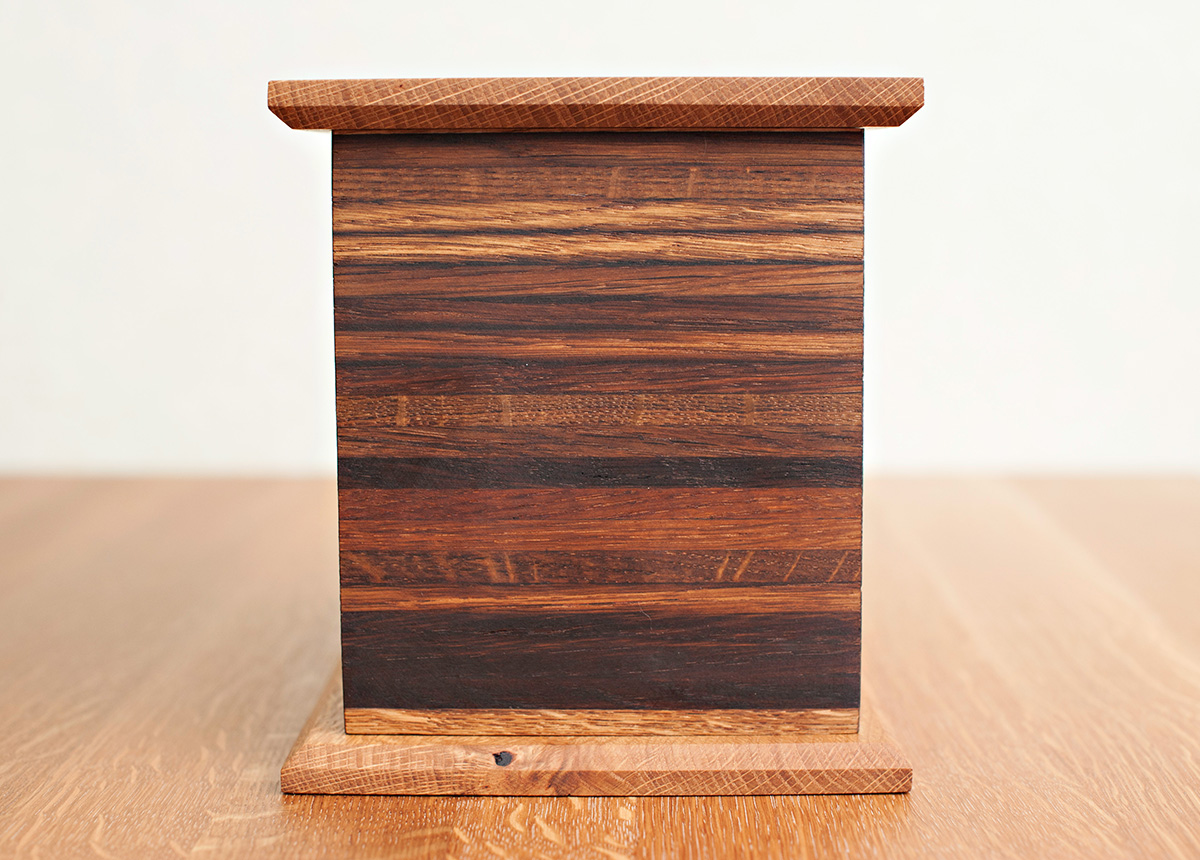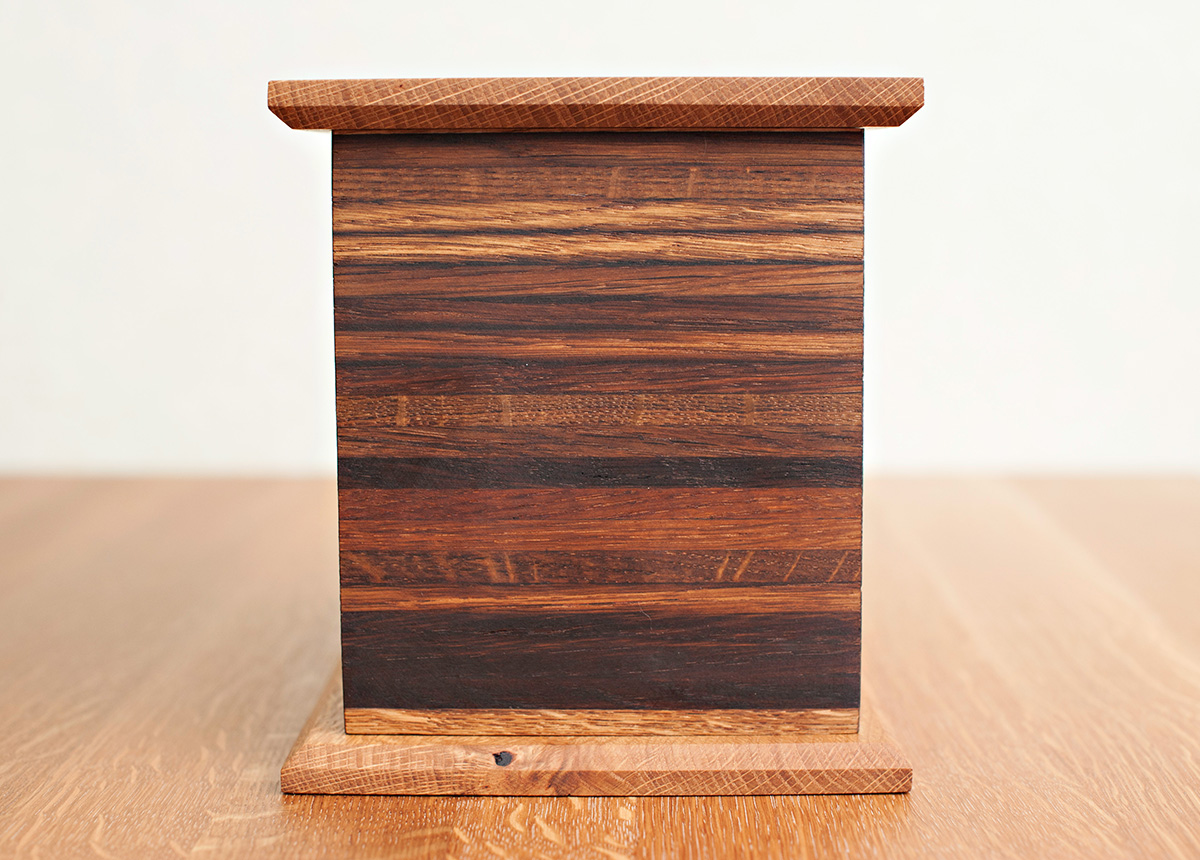 Vintner
Handcrafted in reclaimed white oak from retired wine and whiskey barrels. Cremation urn suitable for human ashes.
FROM THE NORTHWOODS OF WISCONSIN
Carefully hand crafted from white oak reclaimed from American wineries and whiskey distillers. Each piece is selected for its color, then cut and sanded, and finally carefully layered with other pieces to form a very solid plank with rich coloring imparted on the wood from various wines & whiskey.
This white oak cremation urn features book matched miter corner joinery and a handsome 45 degree chamfered edge on top and bottom. This urn opens from the bottom with set of four wood screws.
This urn is hand-finished and buffed with all-natural pure oil. Pure oil is a centuries-old recipe for finishing heirloom woodwork and contains zero VOCs or toxins making for a beautiful, durable, long-lasting, and non-toxic wood finish.
This cremation urn is suitable as an urn for human ashes, but may also be used as a pet urn. The large flat sides are suitable for custom engraving. We offer this urn in a dozen different wood species. Request a custom order if you'd like something different.
We include a free removable rigid plastic liner (sometimes called a "temporary cremation container") and a sealable bag, which are required by the TSA for air travel, and may be required by your mausoleum, church, or columbarium.
Dimensions:
* Outside: 10.5 inches x 7 inches x 7.5 inches tall
* Inside: 8.5 inches by 5.5 inches x 6.5 inches tall
* Maximum Ash Volume: 240 cubic inches, which is suitable for up to 240 lbs pre-cremation weight. May be used as an adult cremation urn or for one or more sets of pet remains.
Northwoods Casket Company is a small, family-owned business. We build our own products from locally sourced lumber and employ sustainable earth-friendly practices. We're proud to employ local craftspeople. We plant 10 trees for every urn we sell!
Made in Wisconsin, USA.
Condition is new.