Turned Walnut-Maple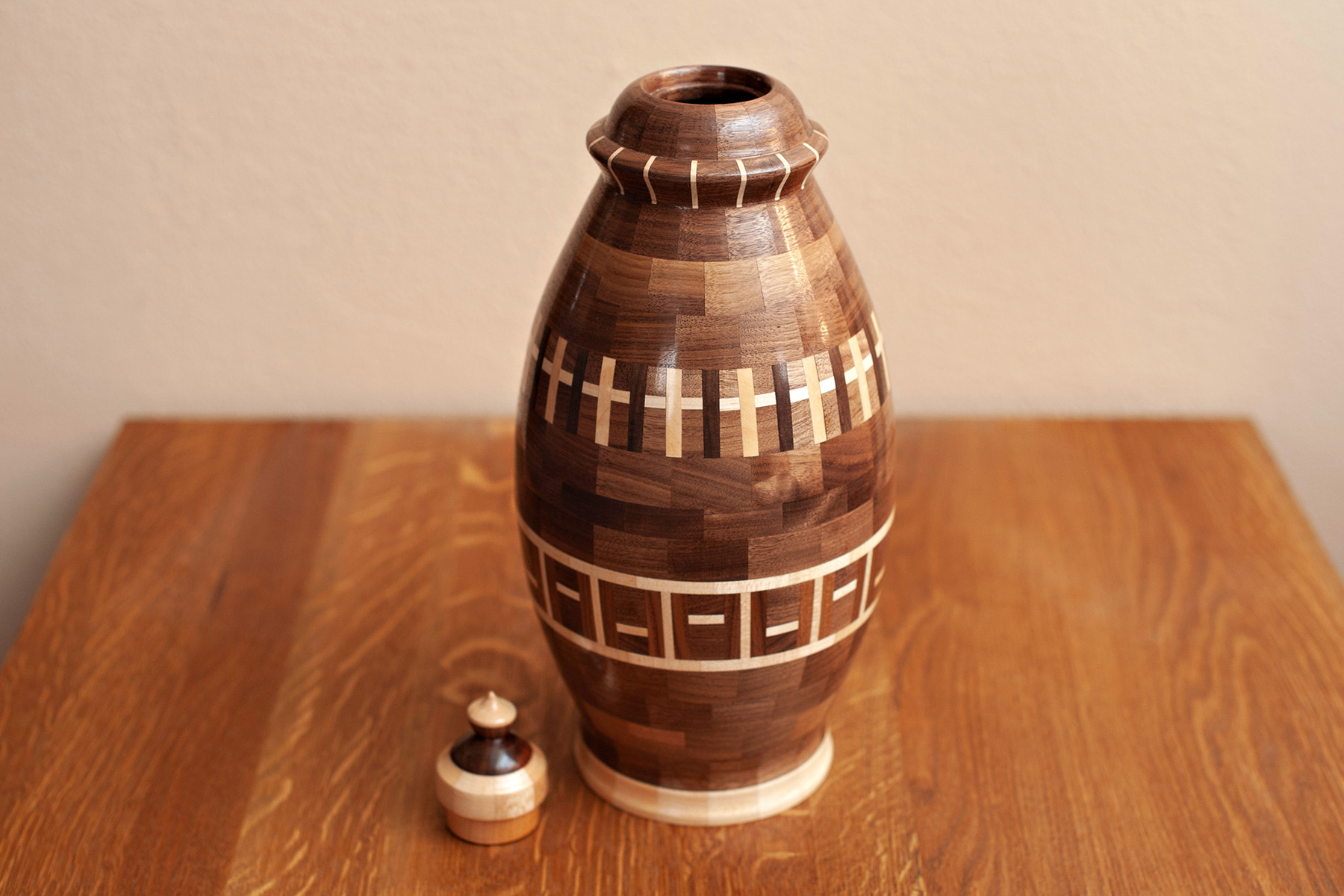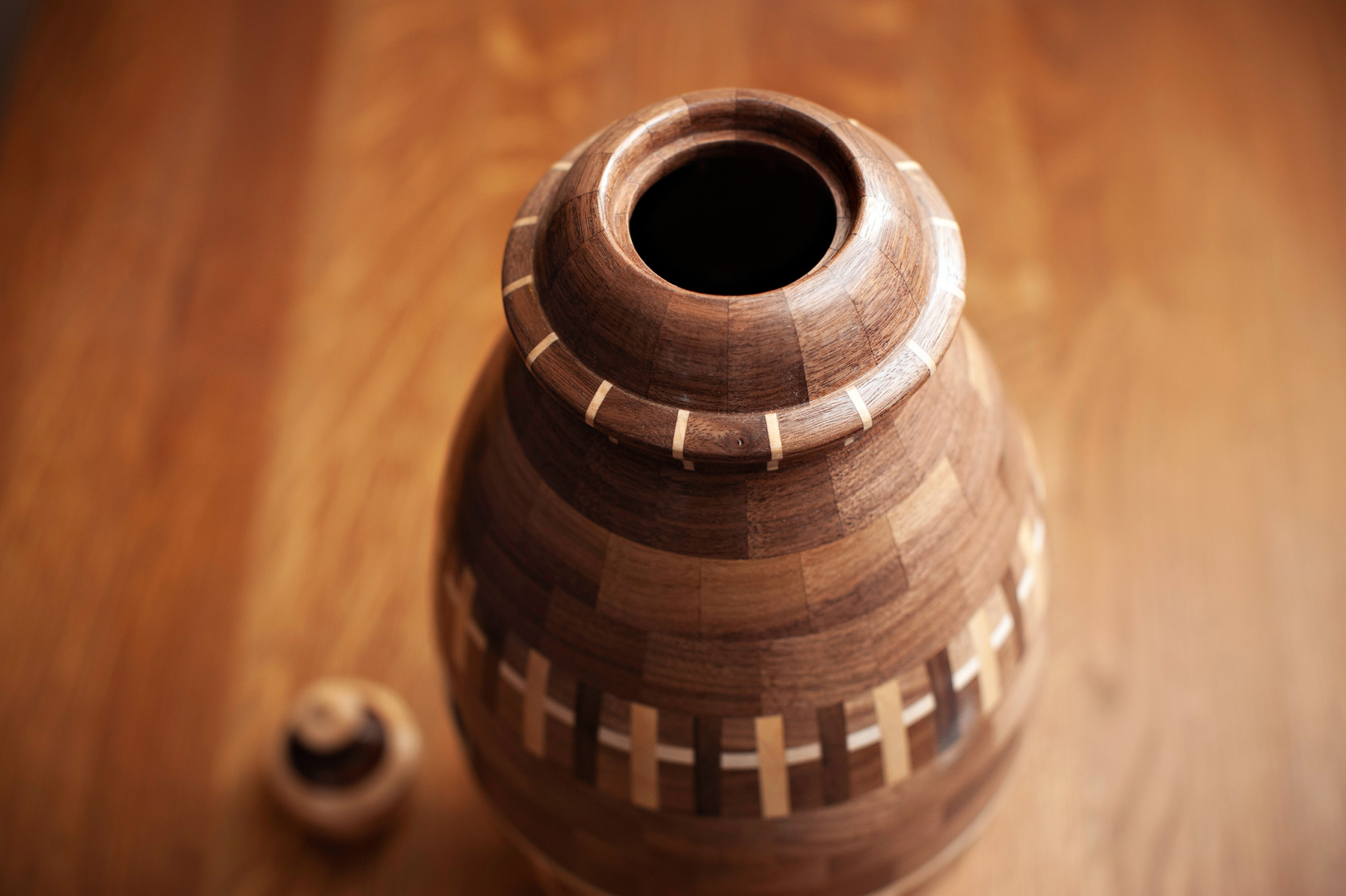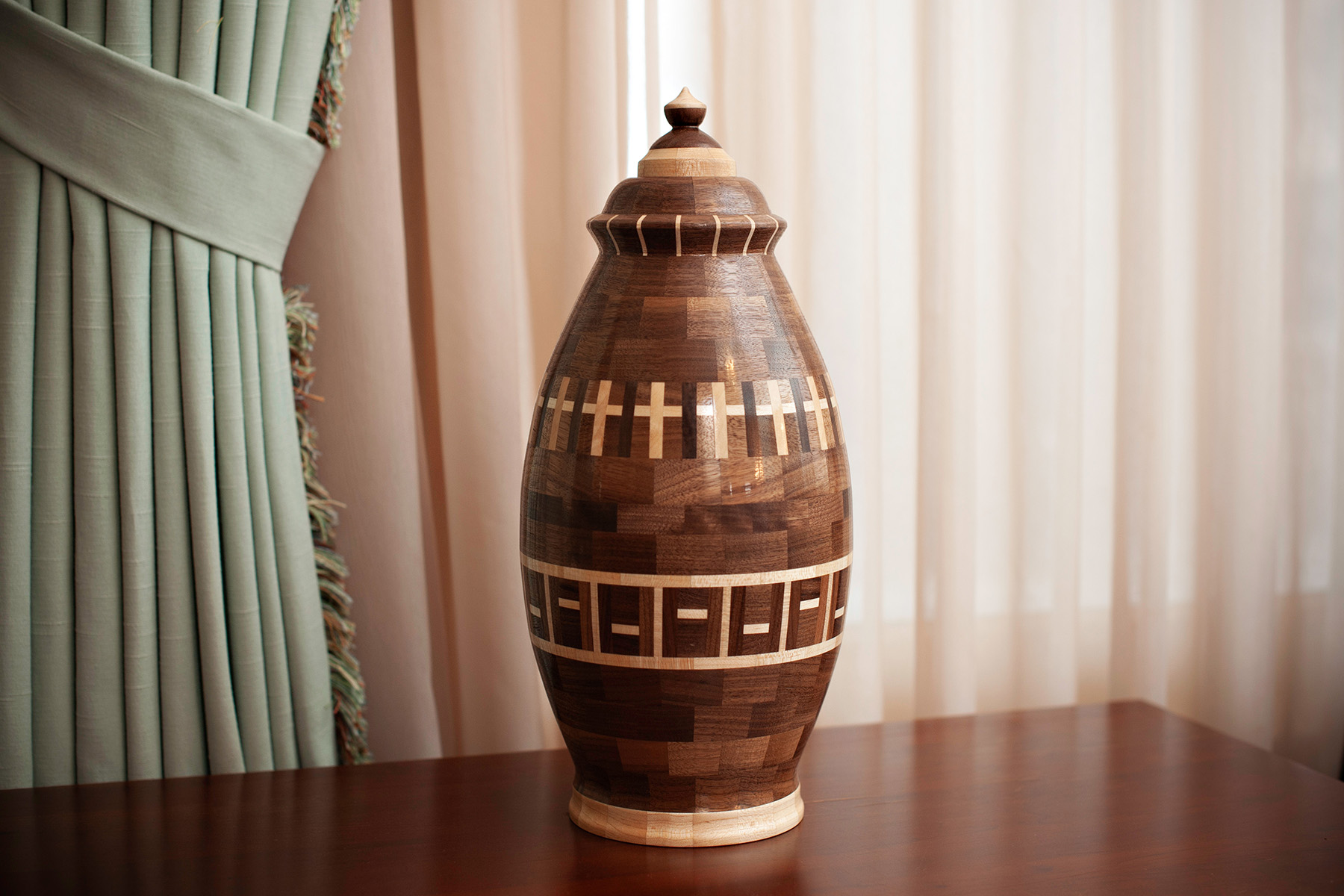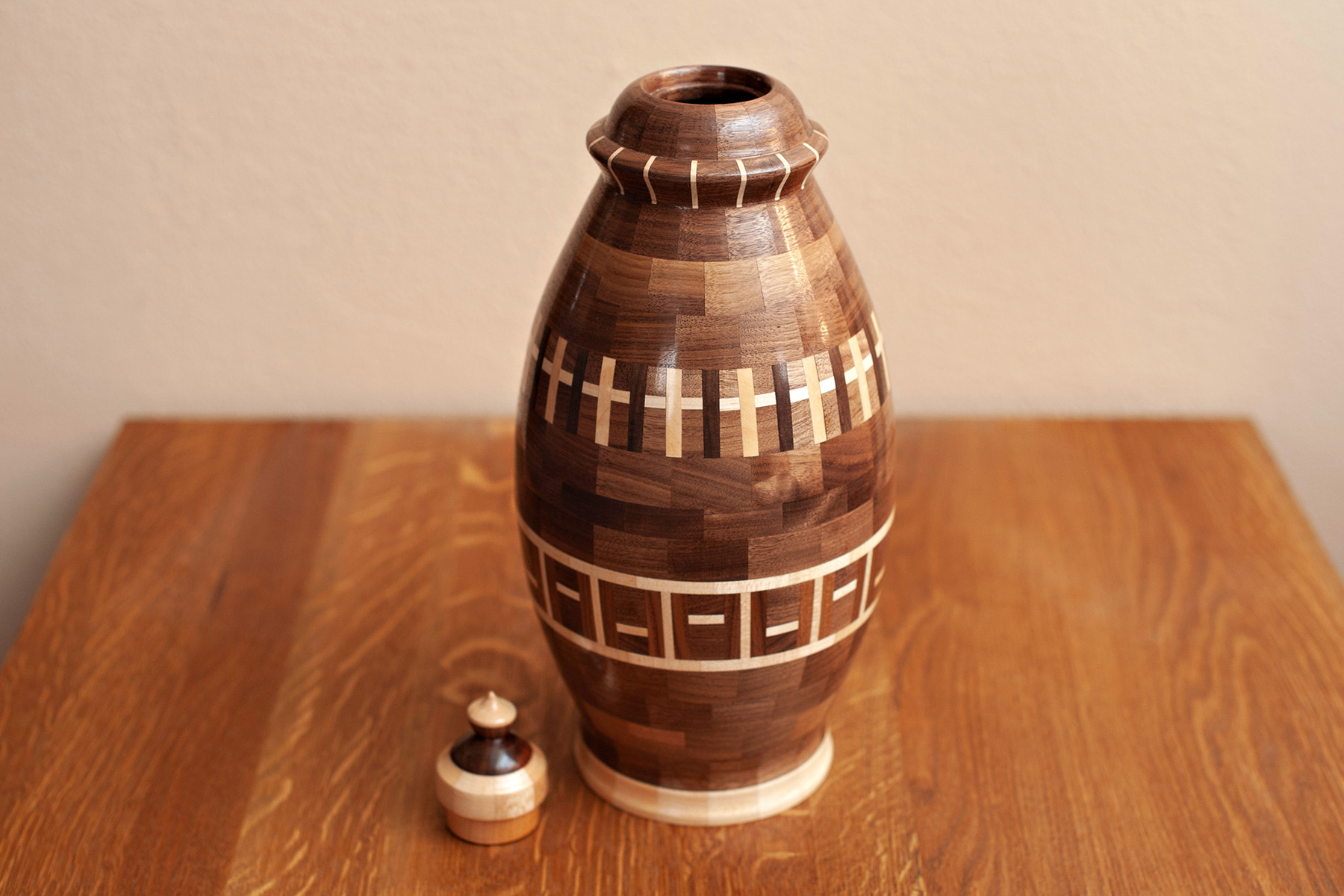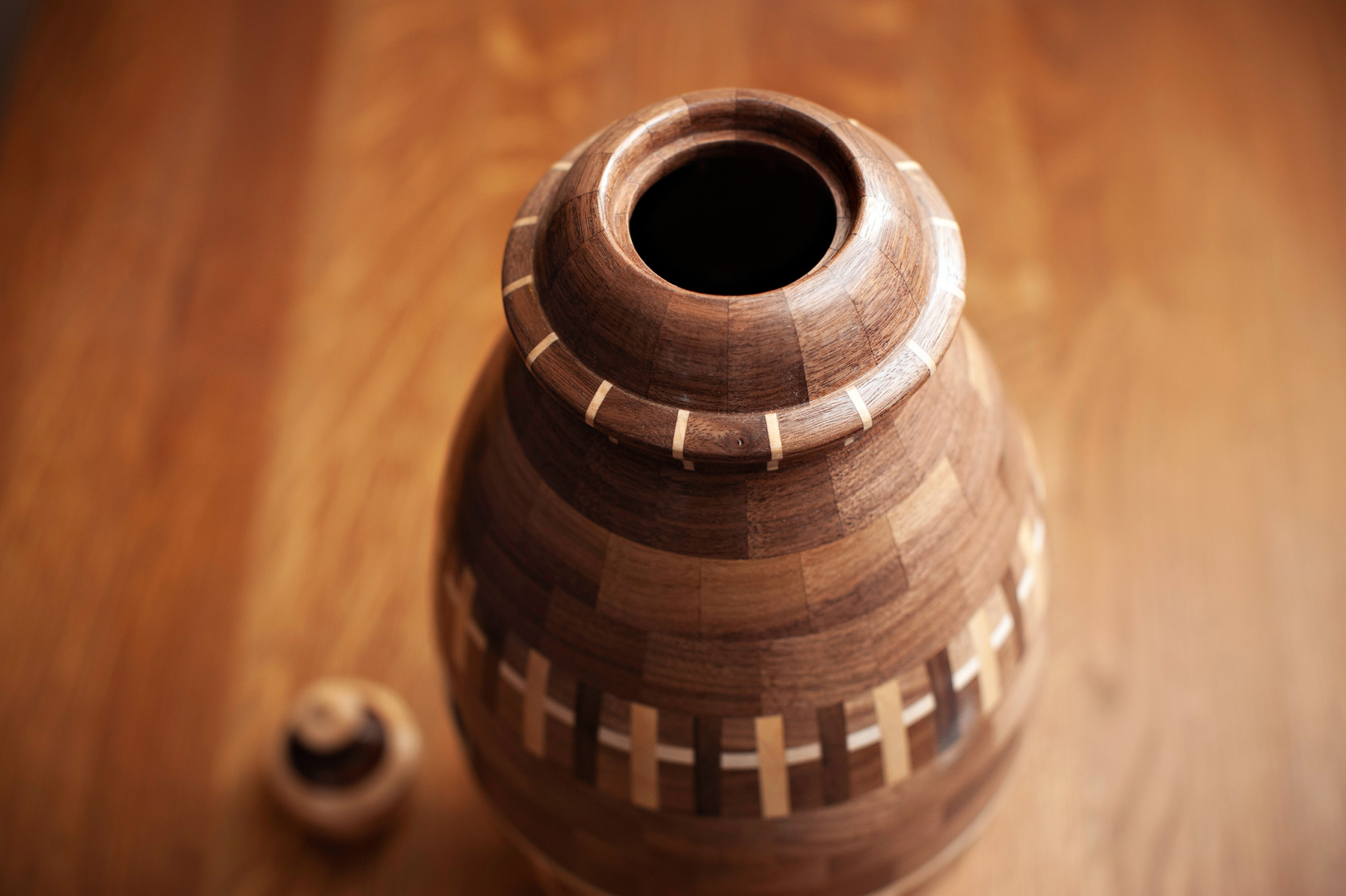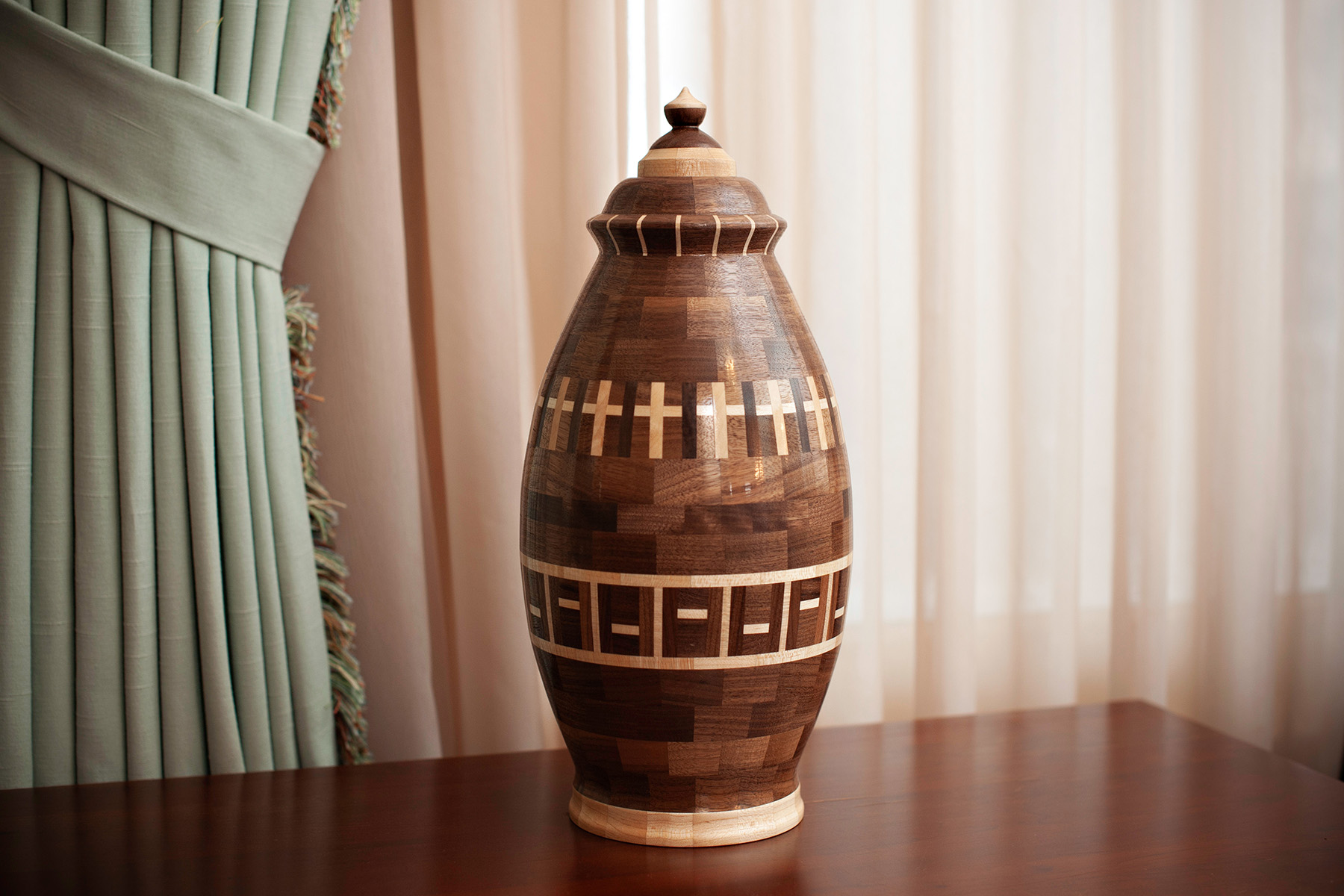 Turned Walnut-Maple
We are proud to individually handcraft each urn in Wisconsin from solid wood. This lathe-turned urn features solid wood joinery and a removable top to store cremated remains.
Dimensions:
* Exterior: 14.5" tall by 6.5" diameter.
* Interior Volume: 260 cubic inches
Volume of 260 cubic inches is suitable for up to 260 lbs pre-cremation weight. This is a suitable size for most adults or for multiple pet remains.