Heirloom Pine Urn in Weathered Barnwood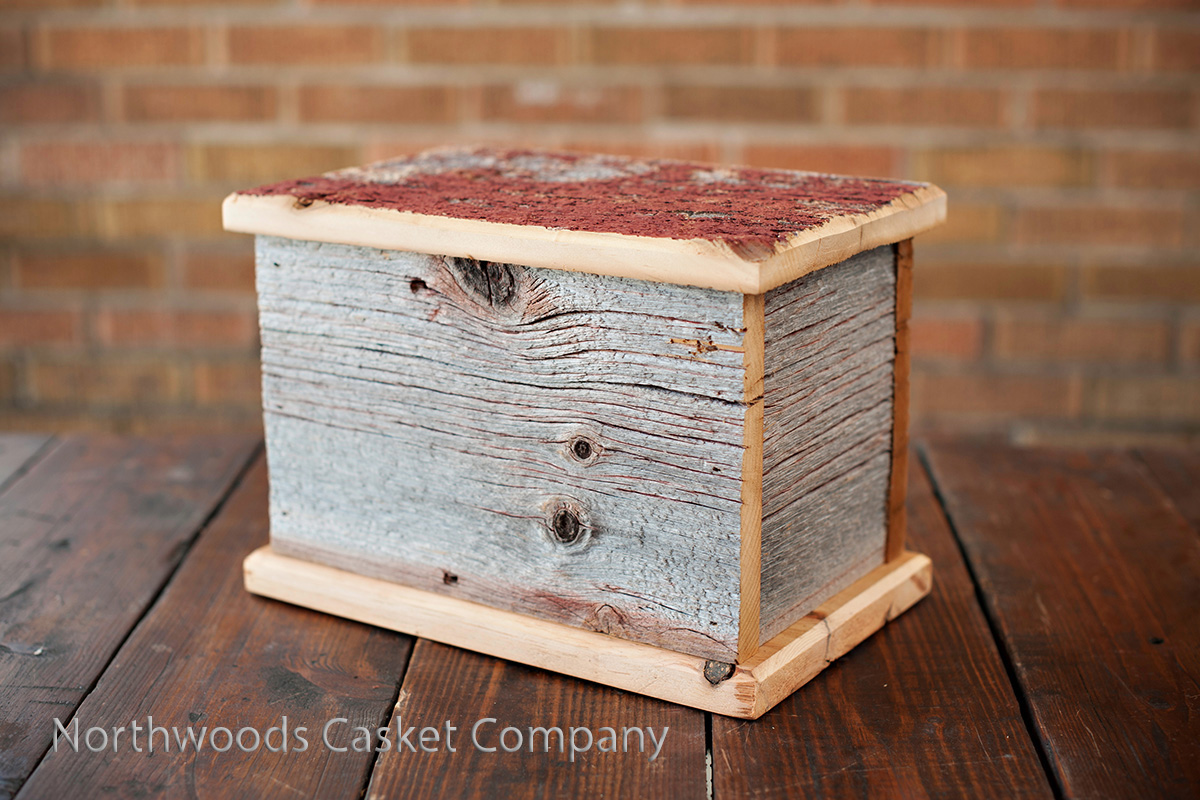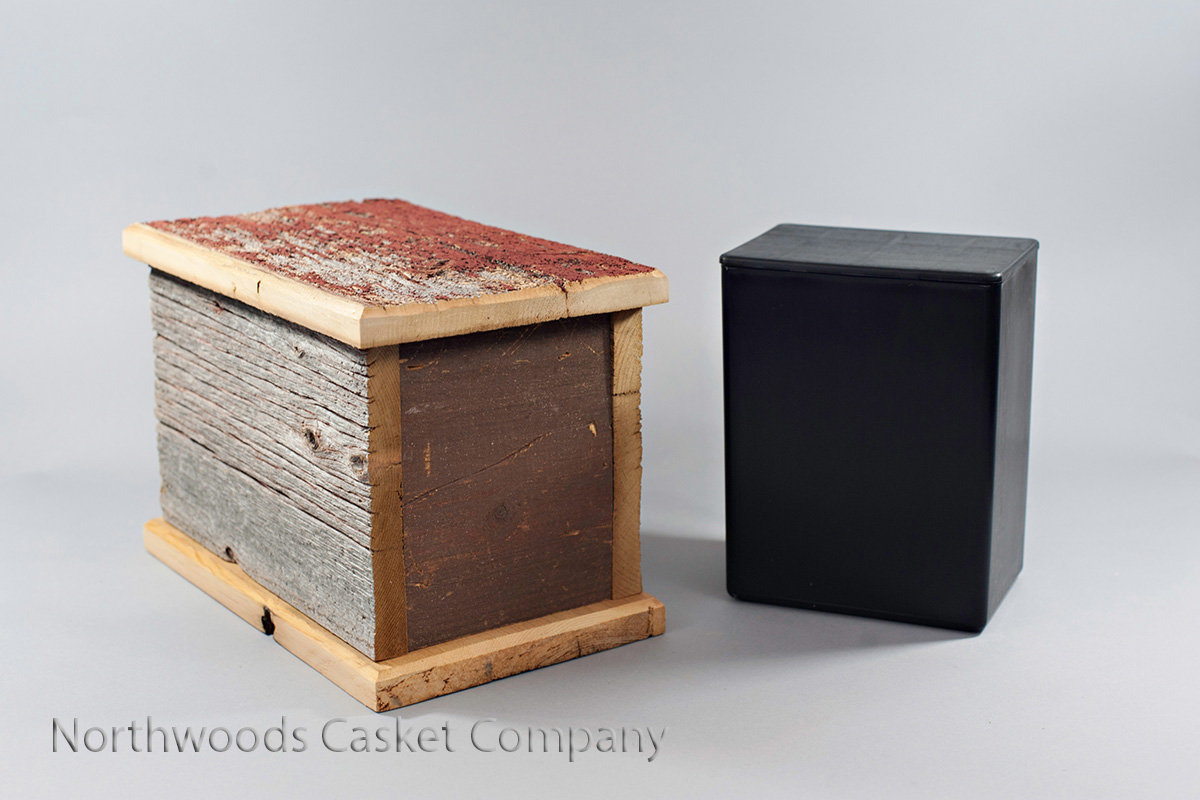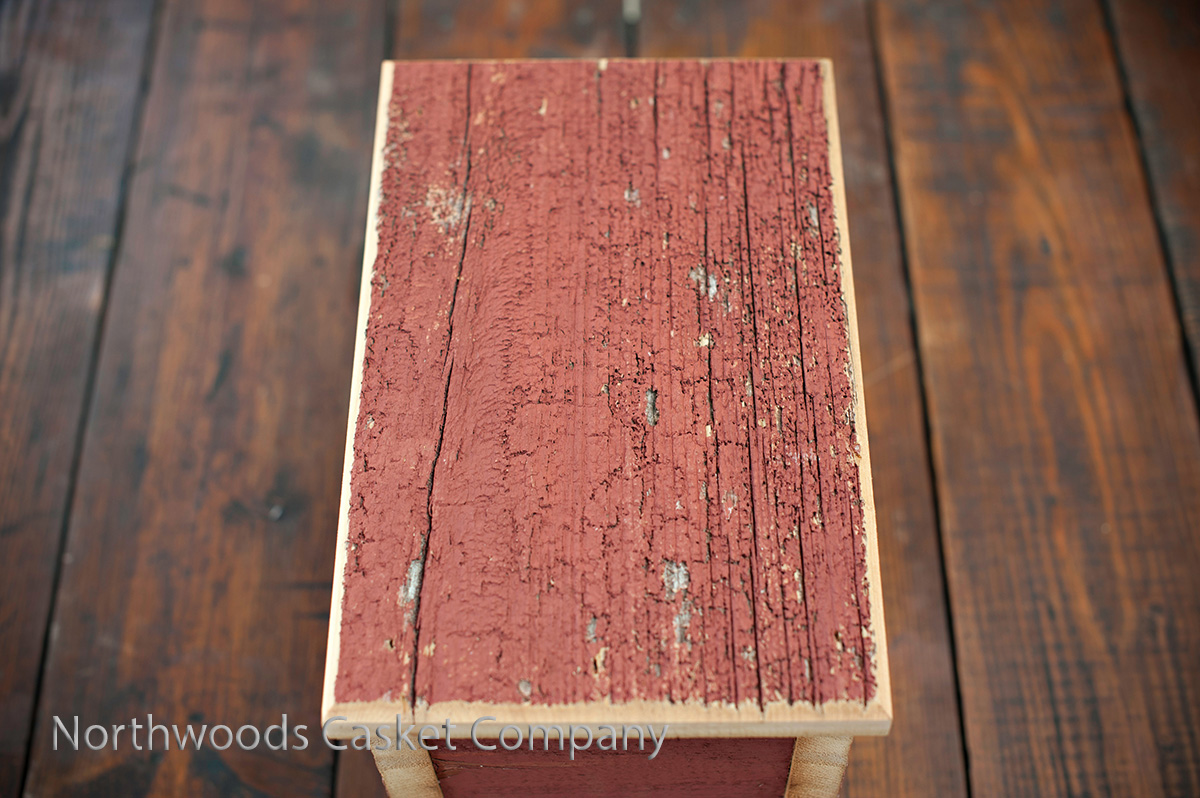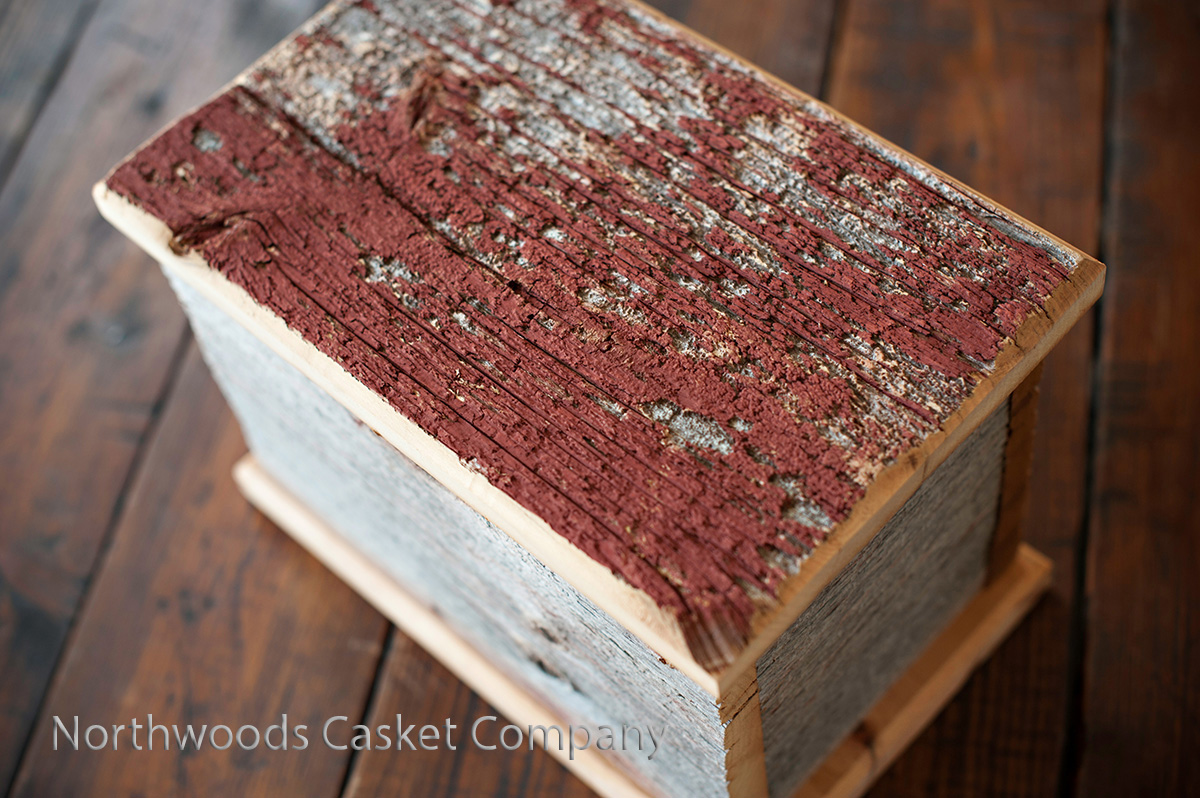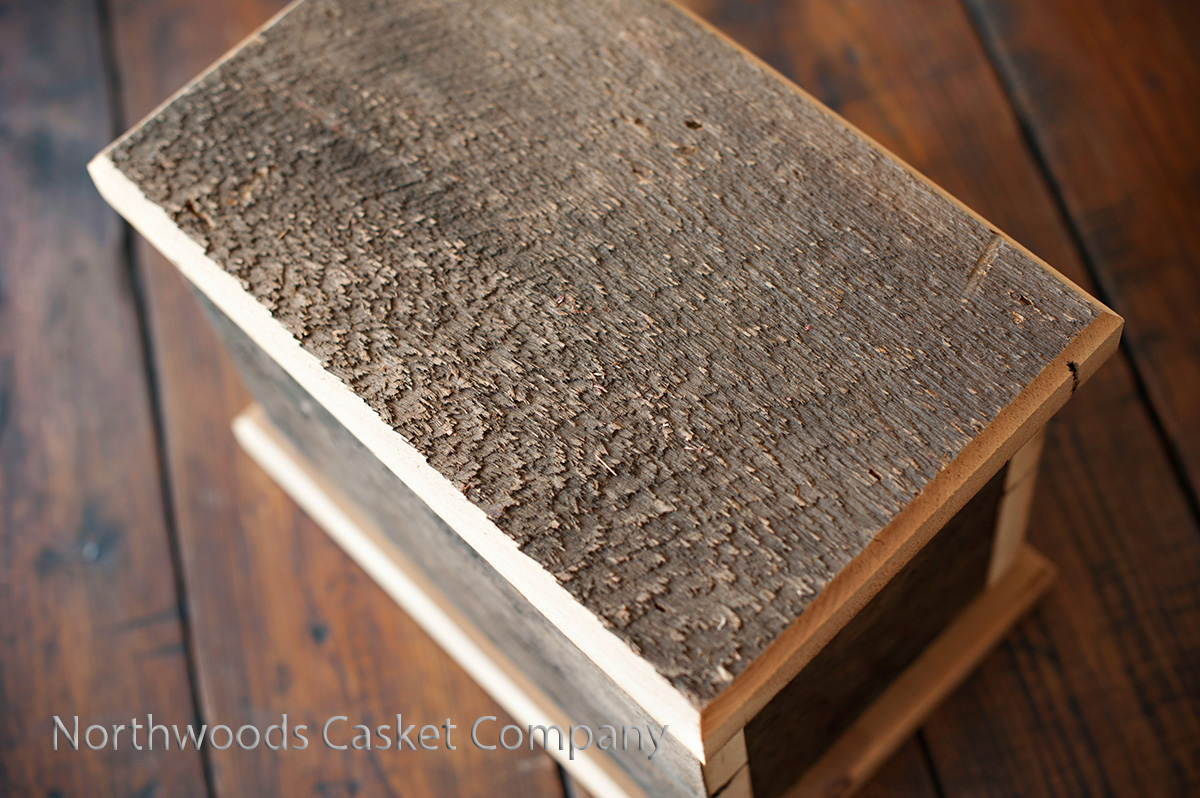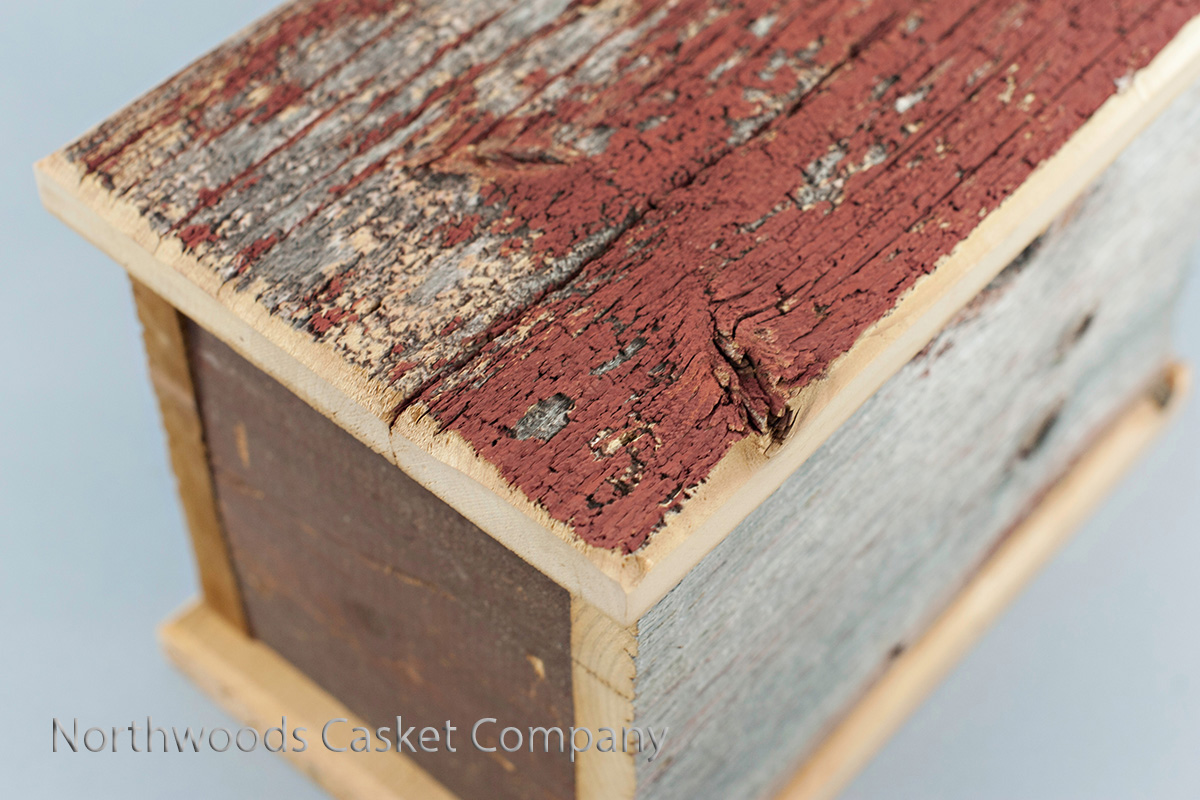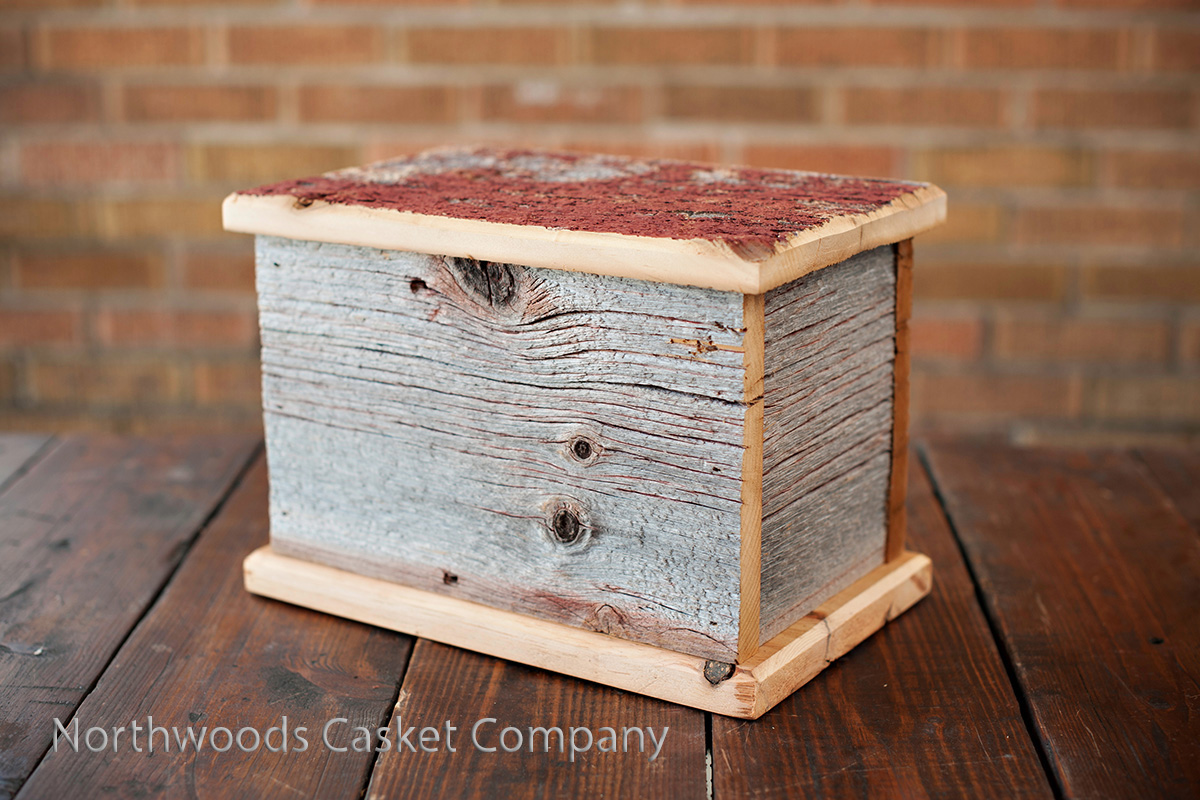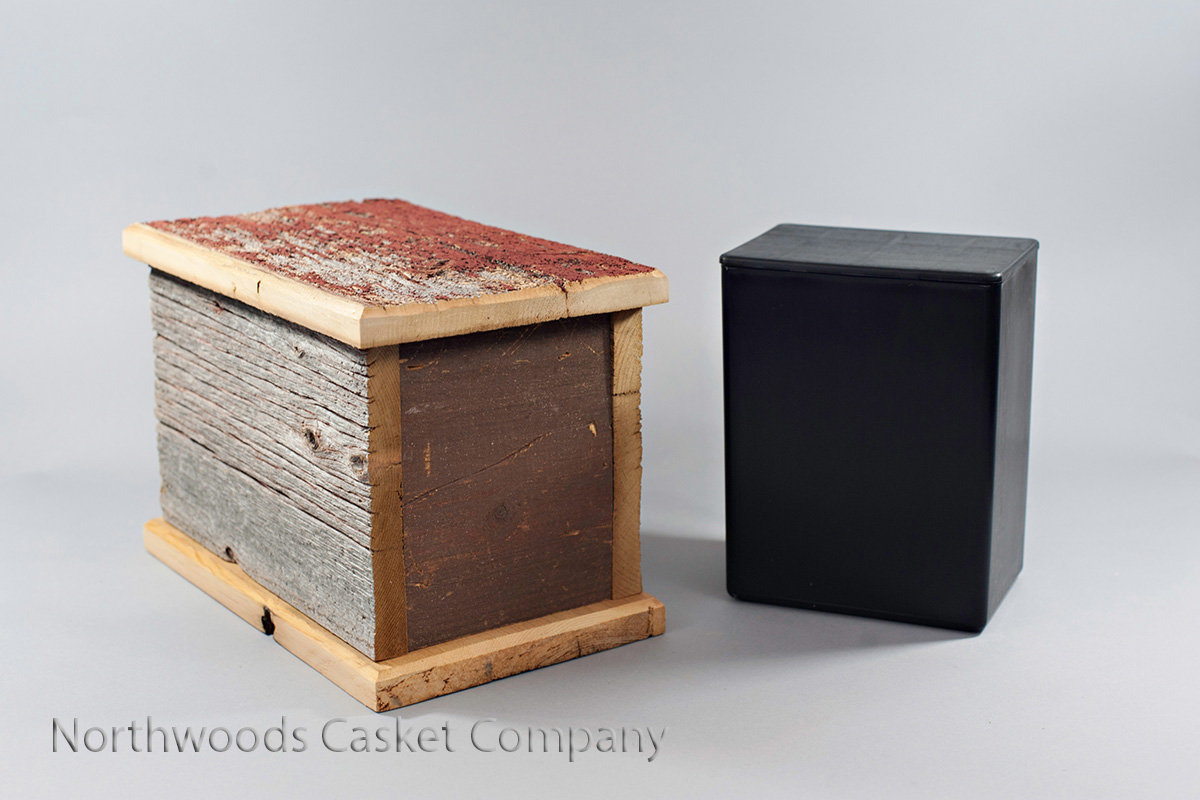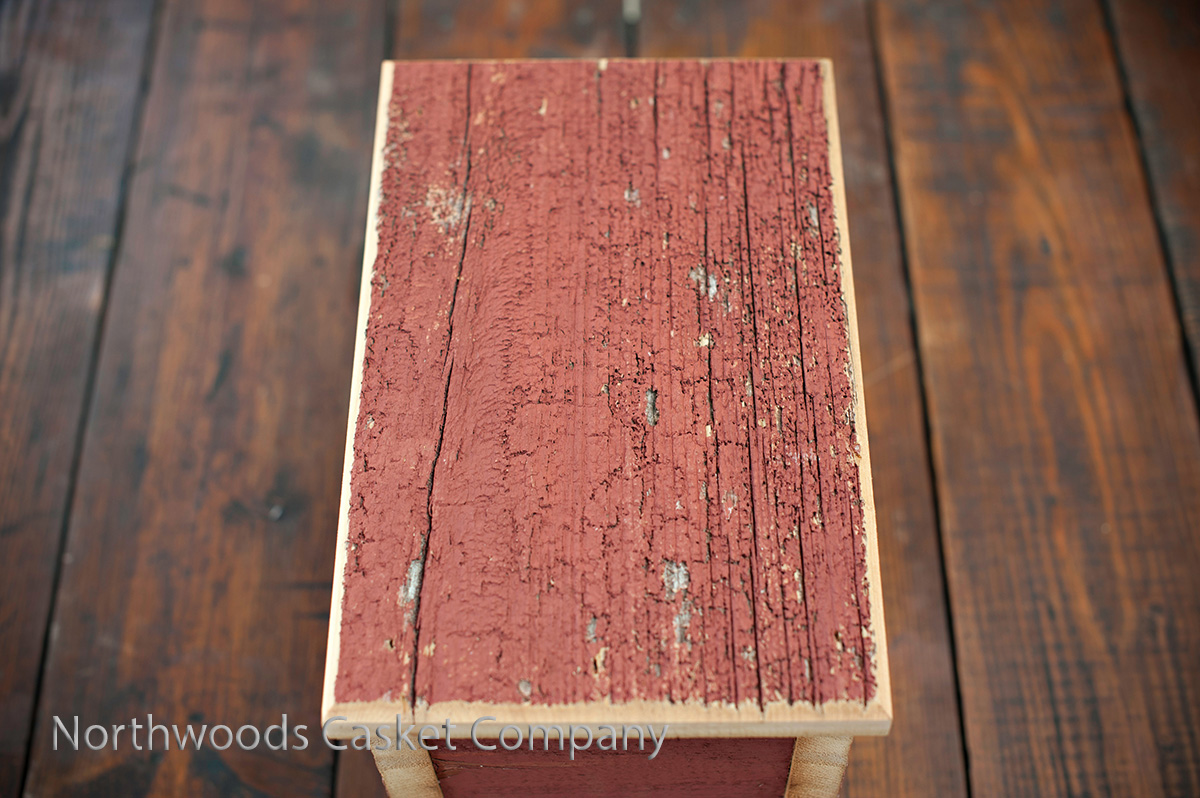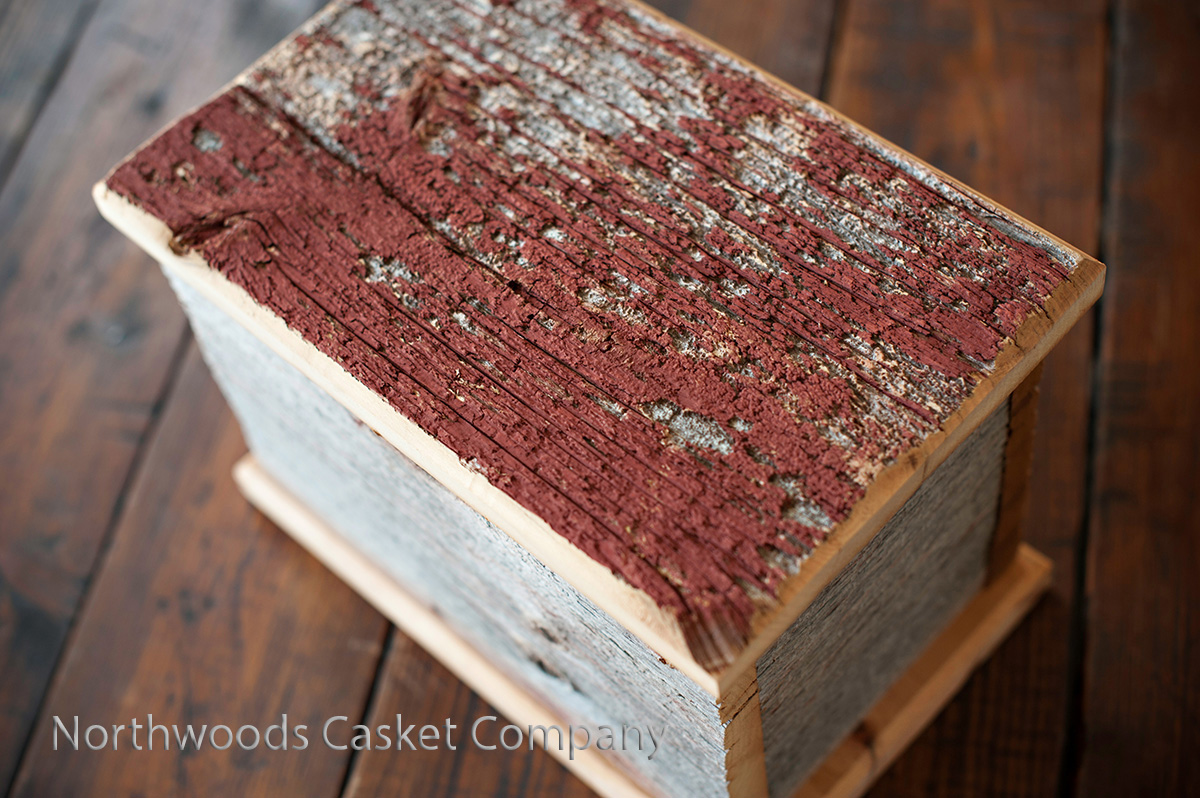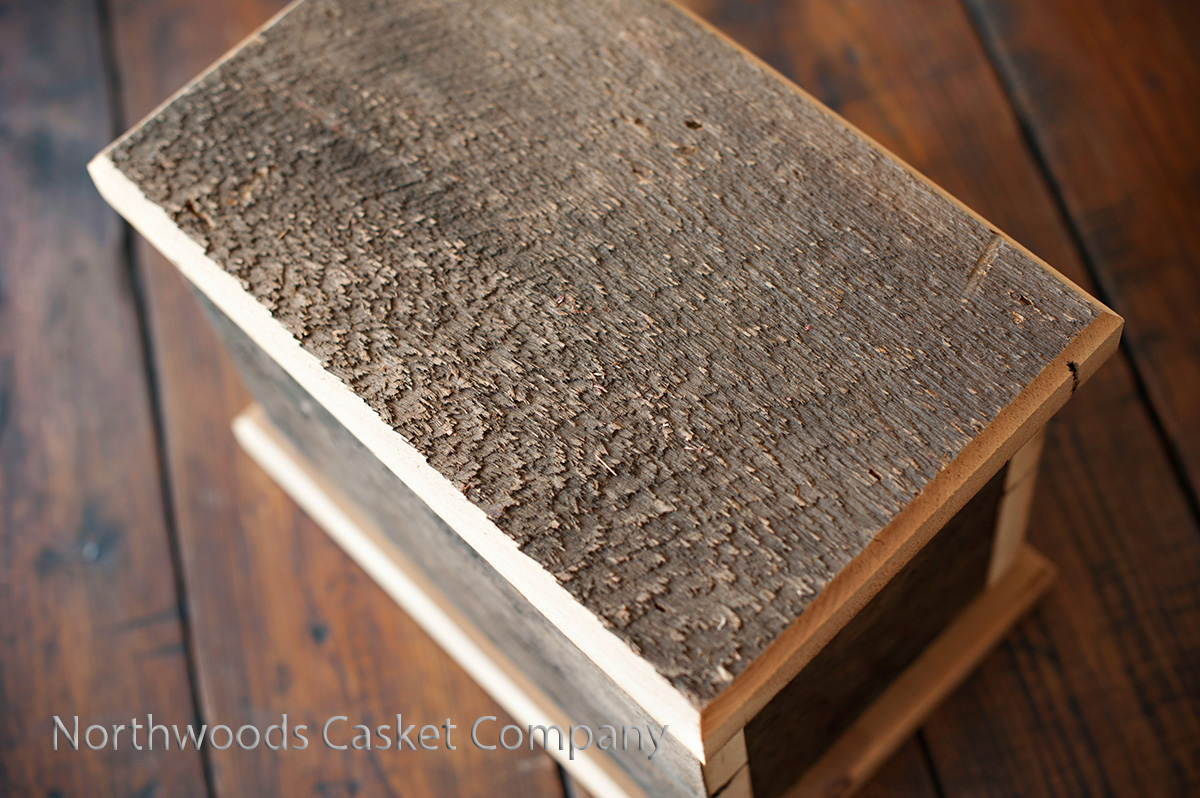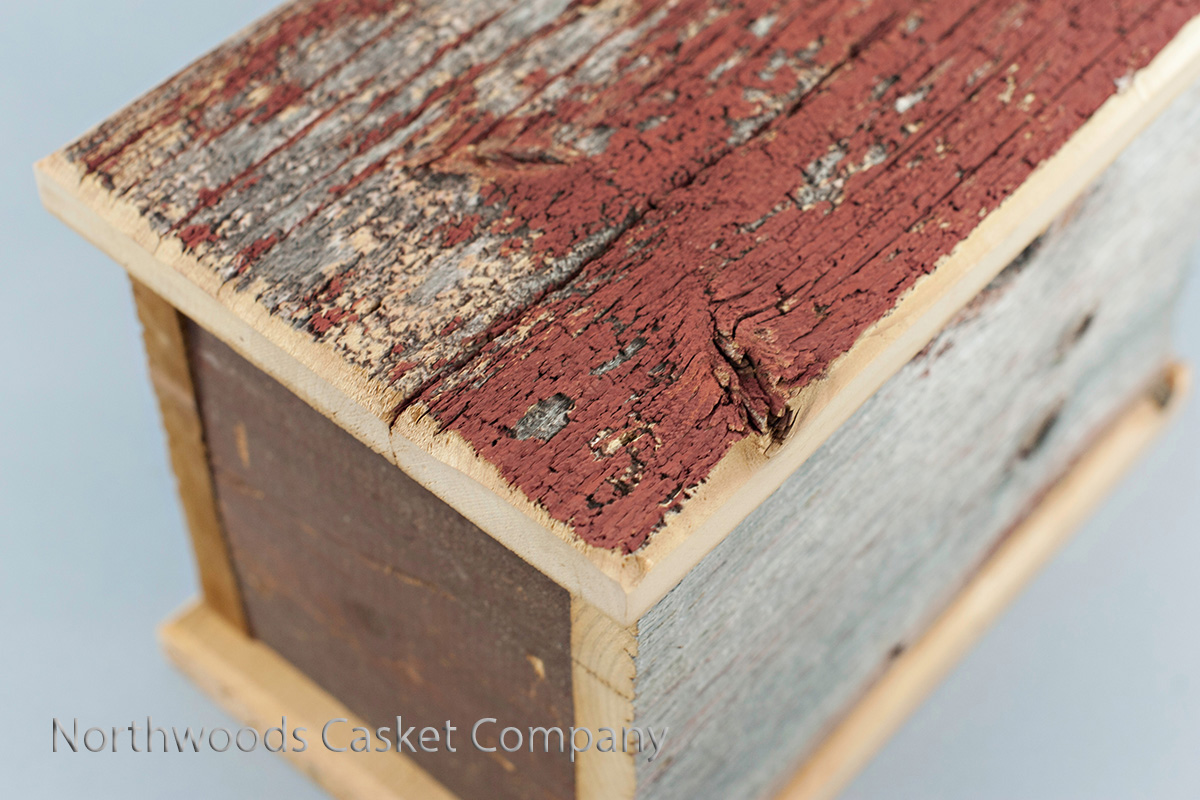 Heirloom Pine Urn in Weathered Barnwood
This heirloom pine urn is handcrafted in solid wood reclaimed from Wisconsin barns and machine sheds. It has a natural weathered finish from 100+ years in our Wisconsin climate. Color varies from one urn to another. Measures 12" long by 7.5" wide by 9" tall and opens from the bottom with four screws.
A temporary plastic container is included and fits perfectly inside the wooden urn.
Made in Wisconsin, USA.
A Century in the Making
Some things can't be rushed. Or faked. Like the character of reclaimed Wisconsin barn wood.
Warm. Rich. Saturated with history. Vintage wood has a texture that only centuries of wear can impart. This is the raw material we use to create these exceptional cremation urns.
Our secret? Quality materials. Meticulous craftsmanship. And about 100 years of time.
Materials: Reclaimed pine.