Craftsman in Quarter Sawn White Oak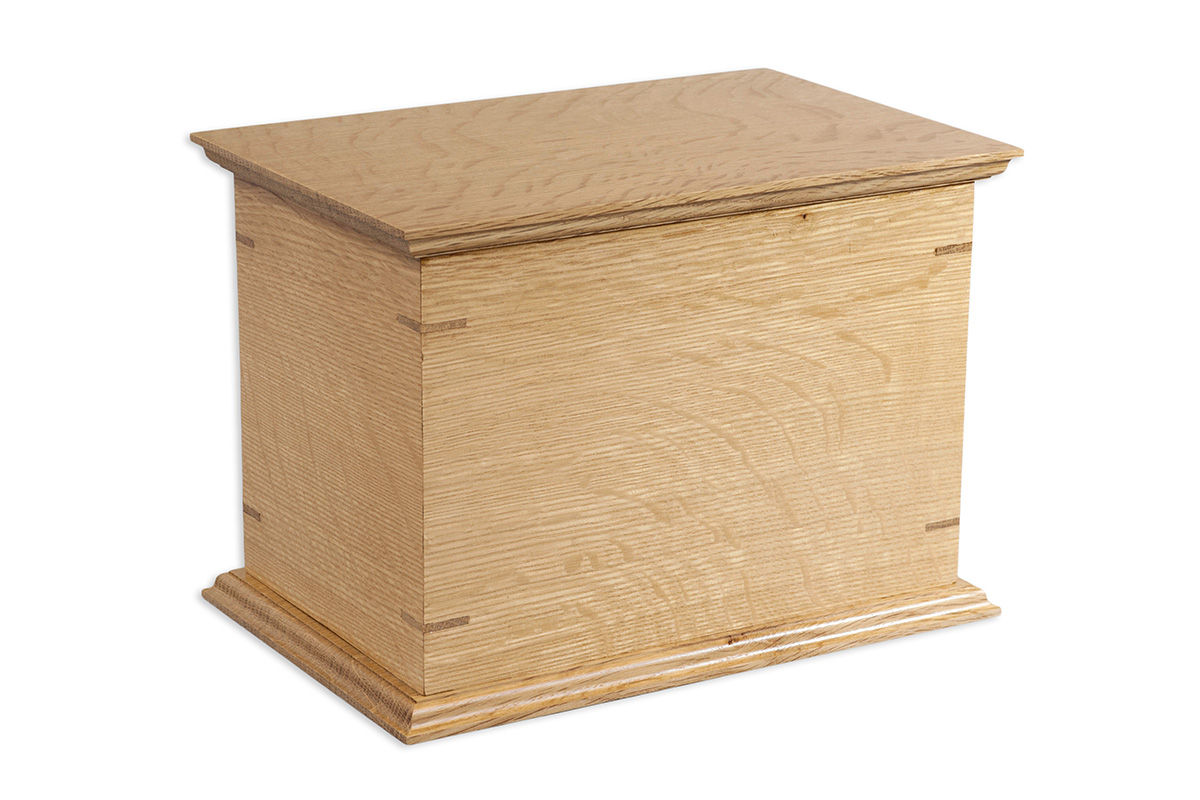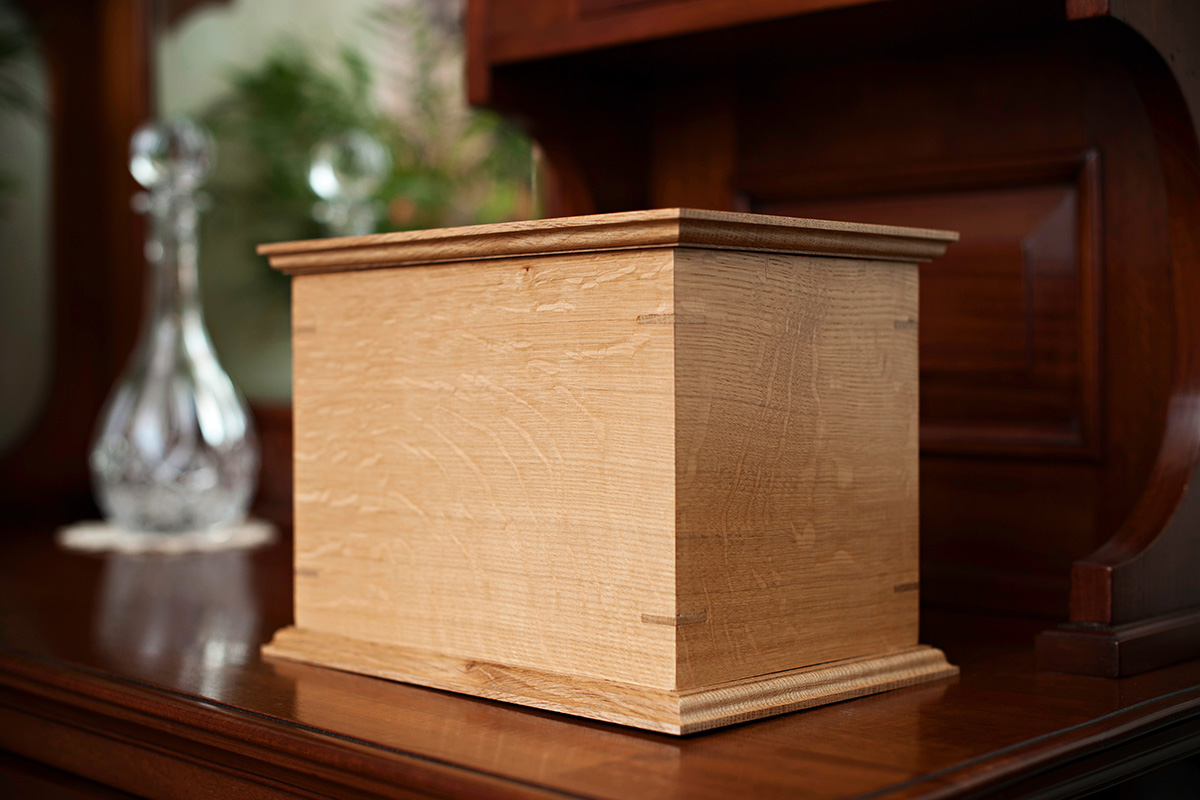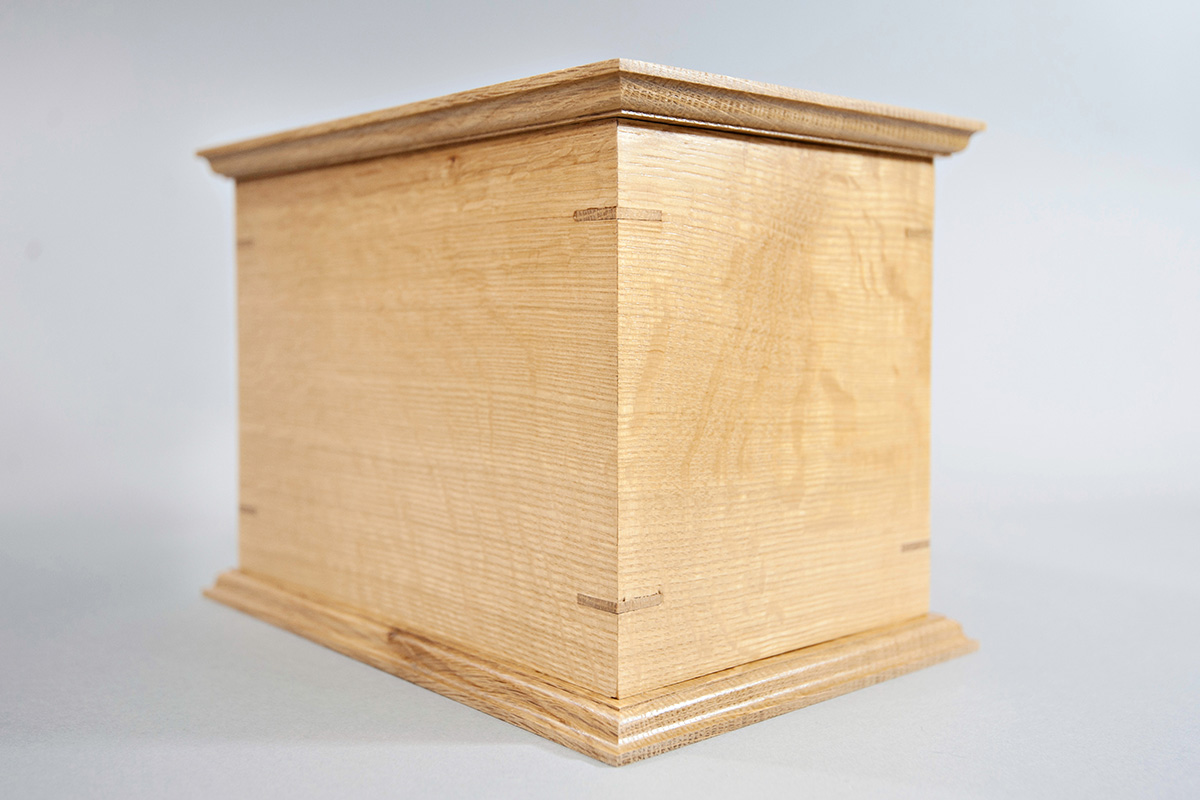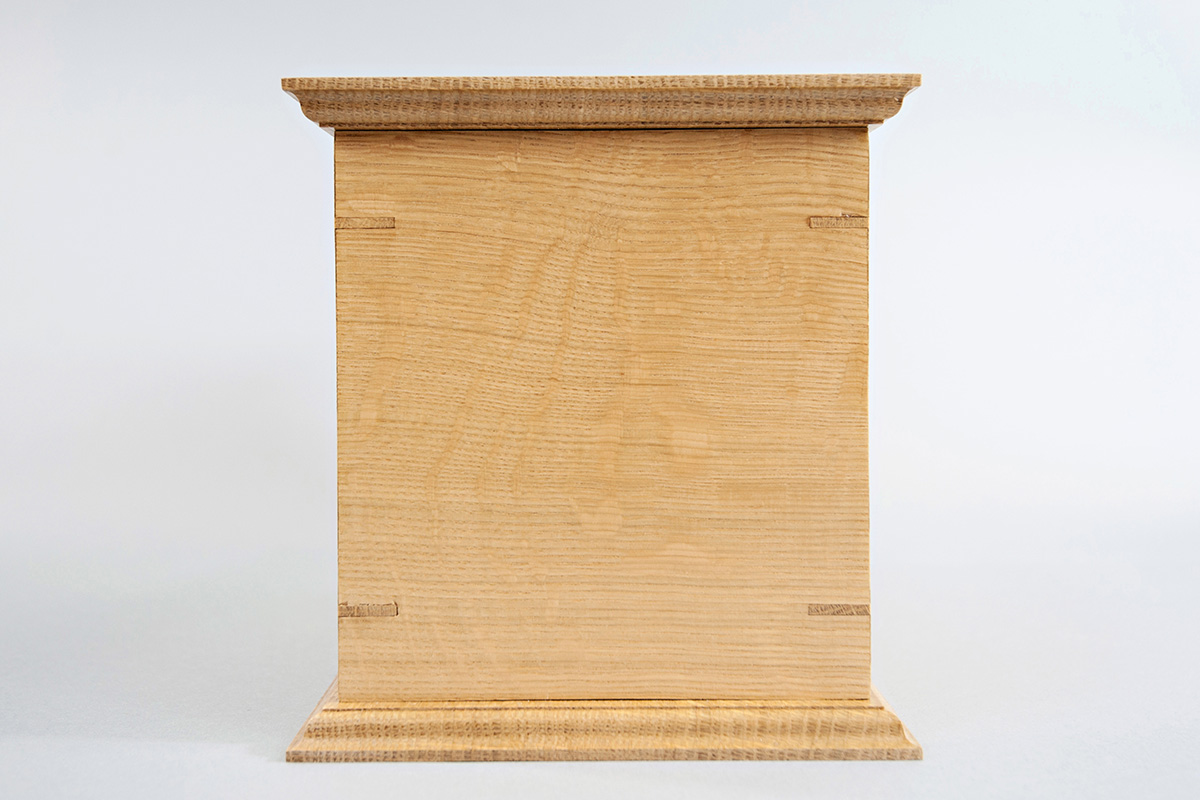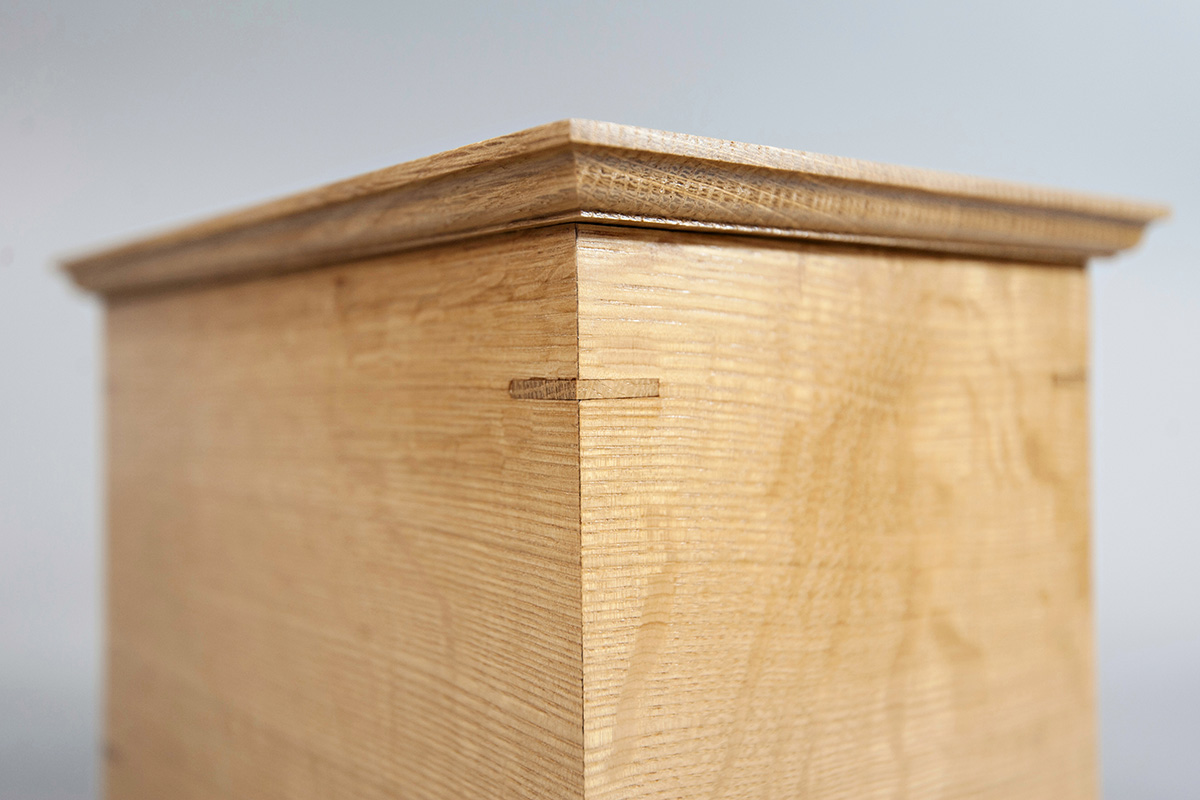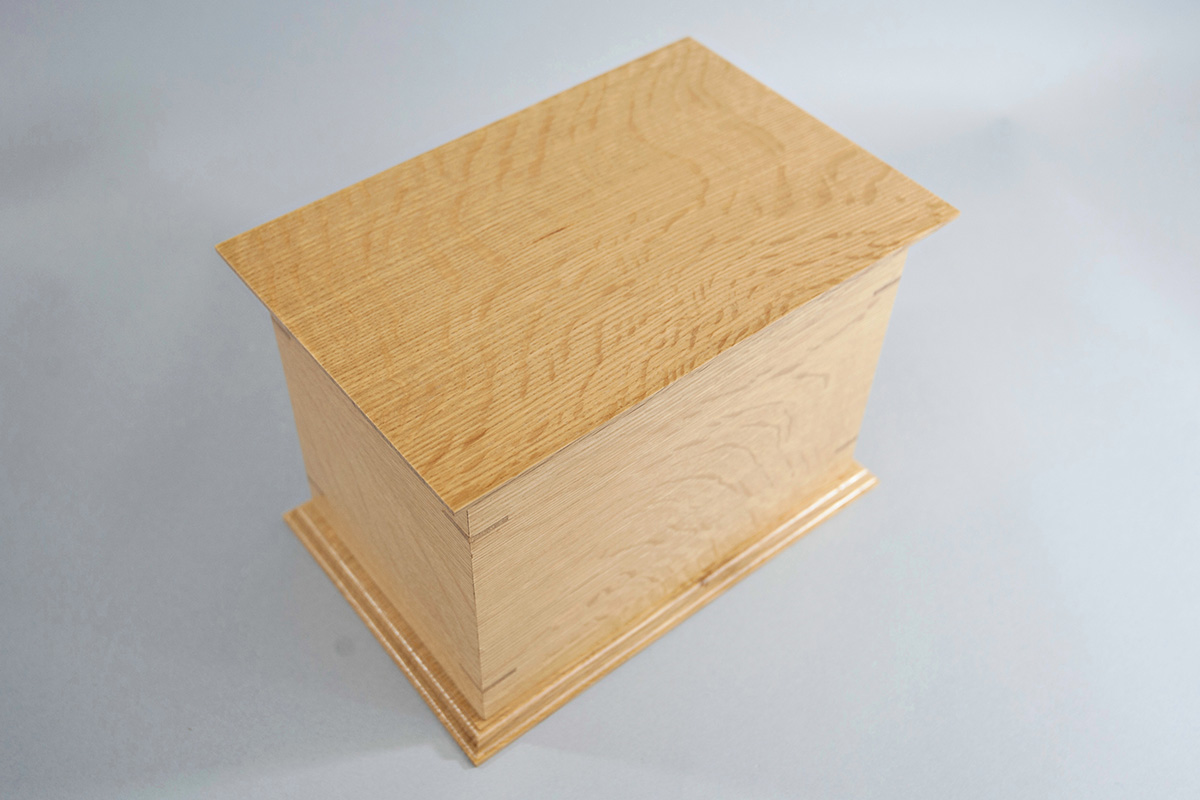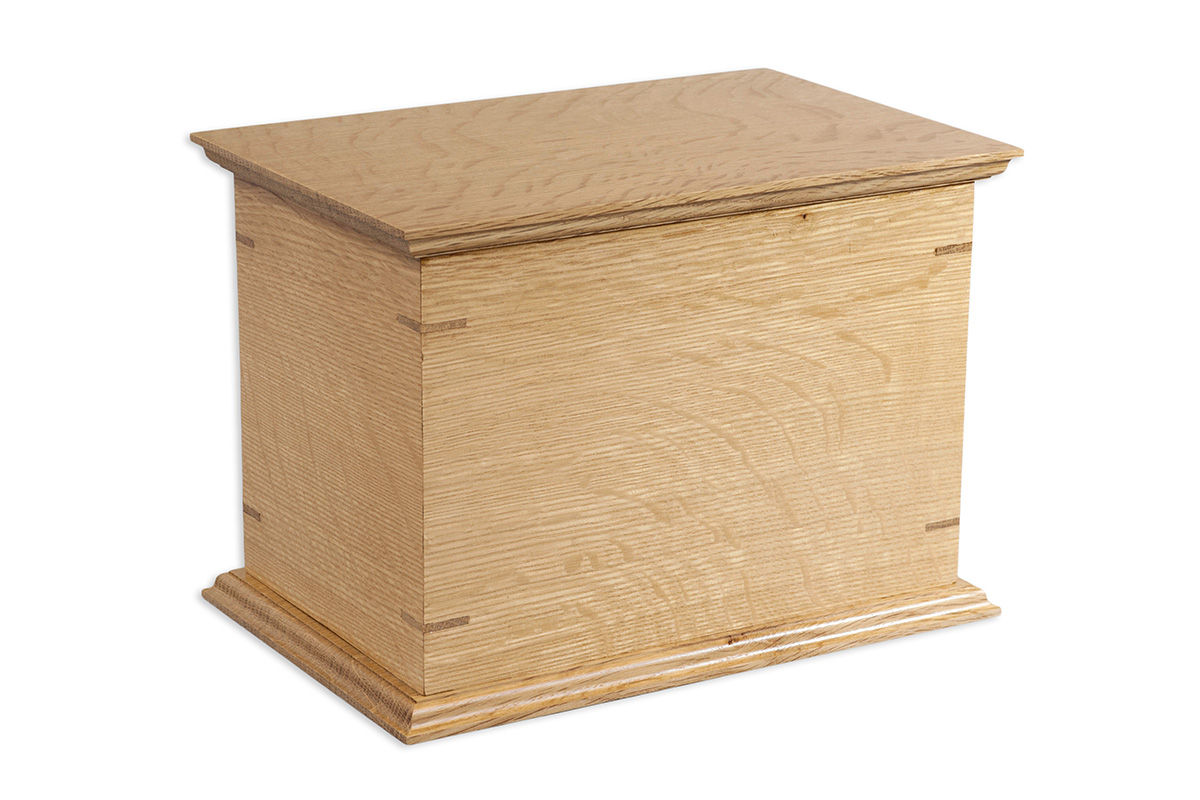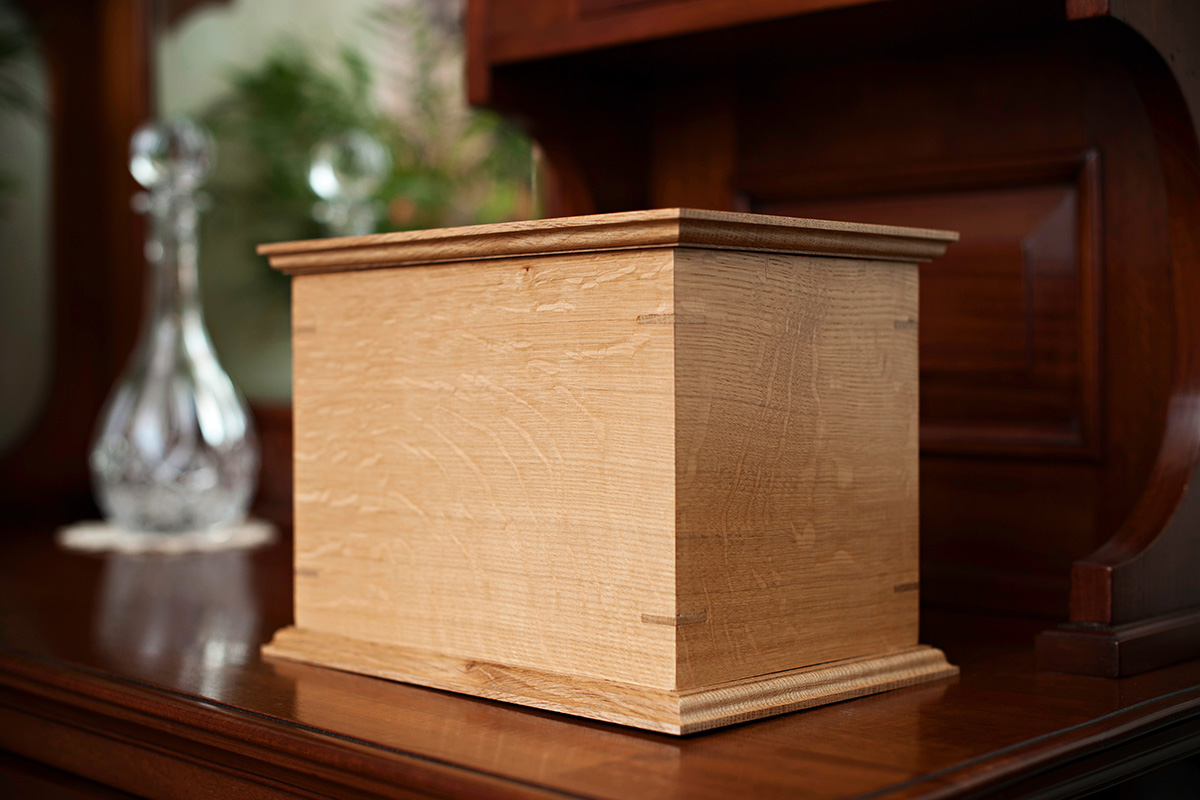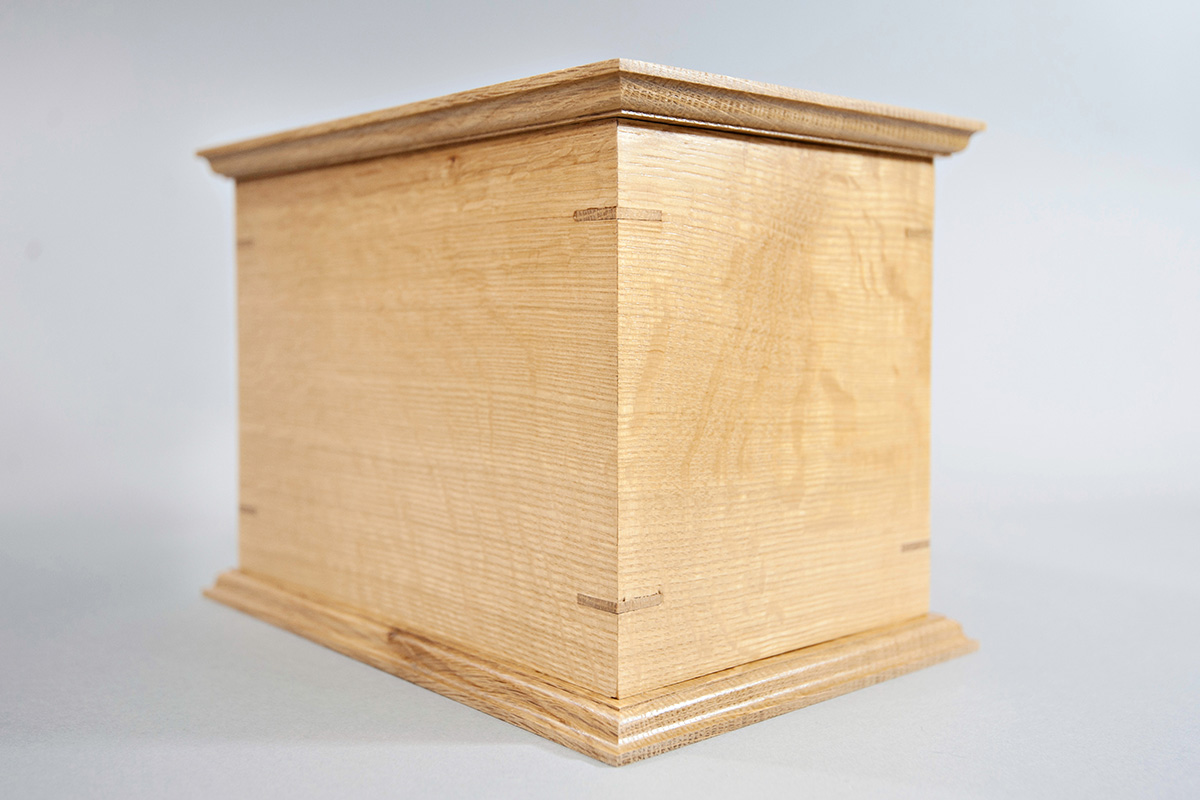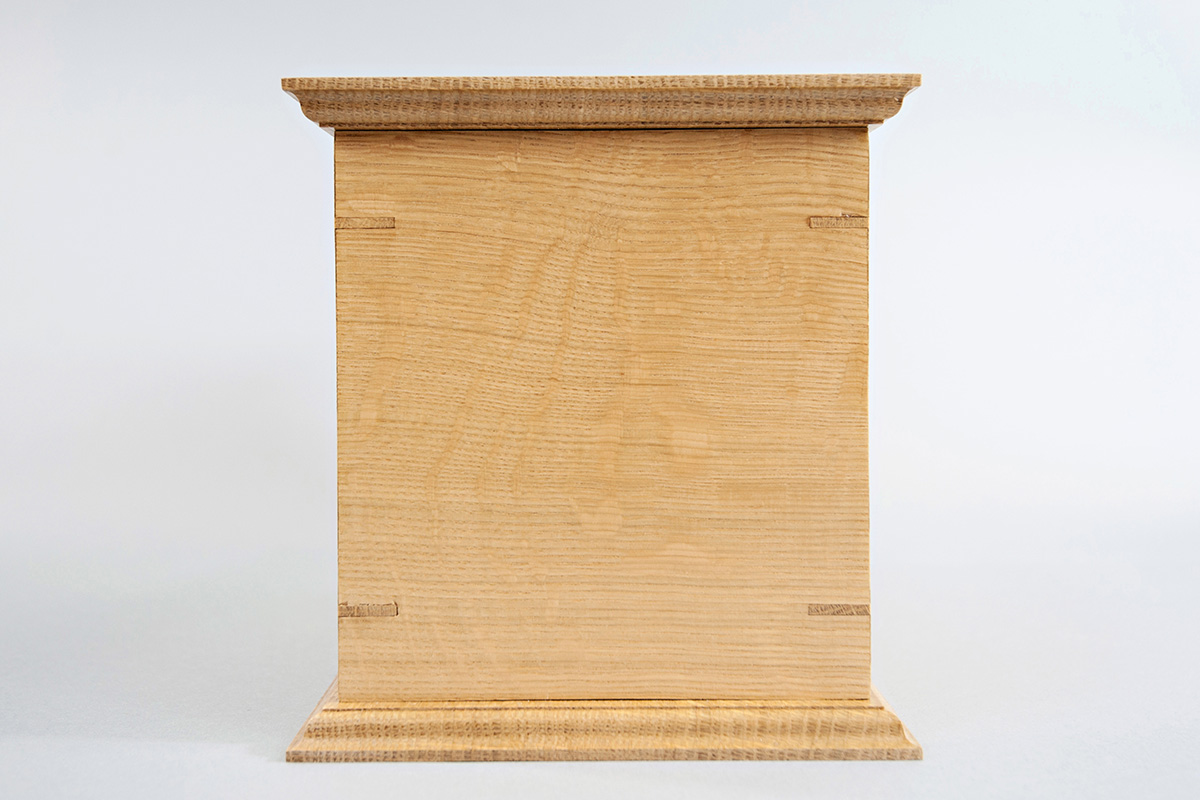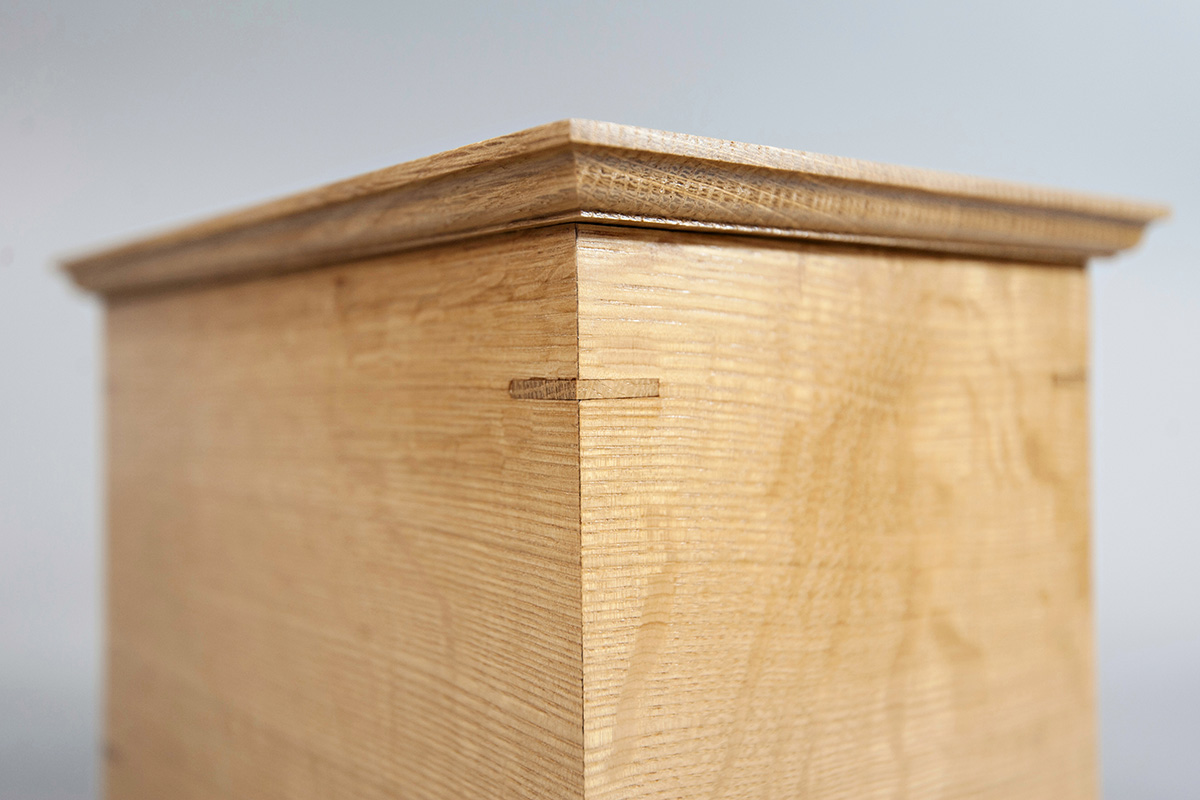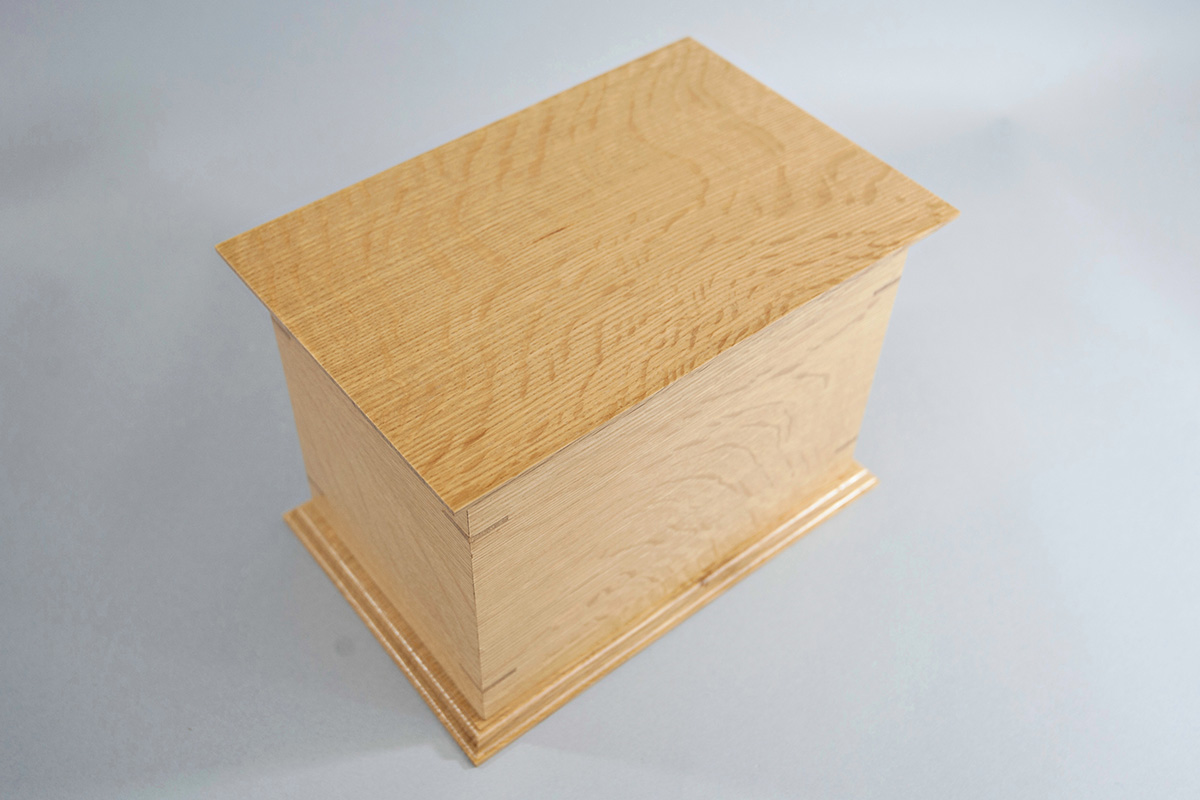 Craftsman in Quarter Sawn White Oak
Handcrafted in quarter sawn white oak from the Northwoods of Wisconsin.
Dimensions
Volume: 240 cubic inches
Inside: 8.5 x 6.5 x 5.5 inches
Outside: 10.5 x 7.5 x 7 inches
FROM THE NORTHWOODS OF WISCONSIN
This American Craftsman cremation urn features book matched miter corner joinery with handsome keys and a Roman ogee edge on top and bottom. This urn opens from the bottom with set of four wood screws.
A temporary plastic container is included and fits perfectly inside the wooden urn.
Made in Wisconsin, USA.