Rustic Cherry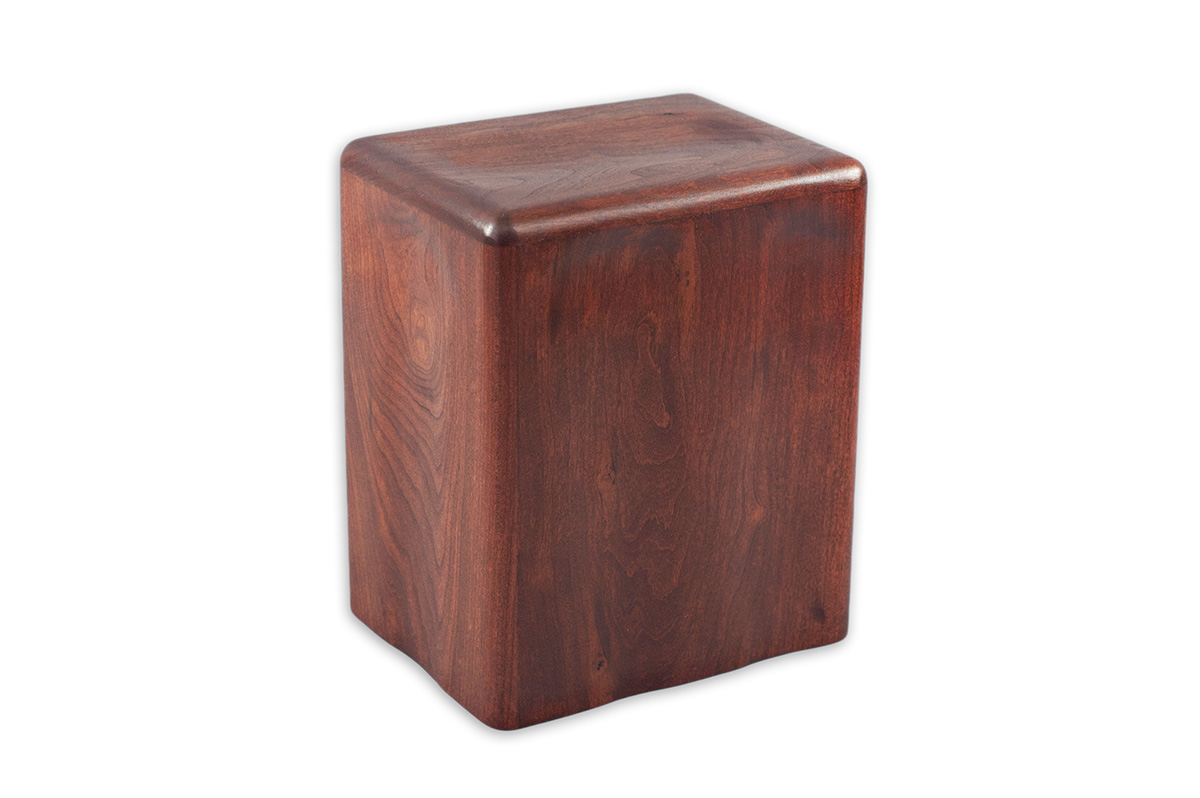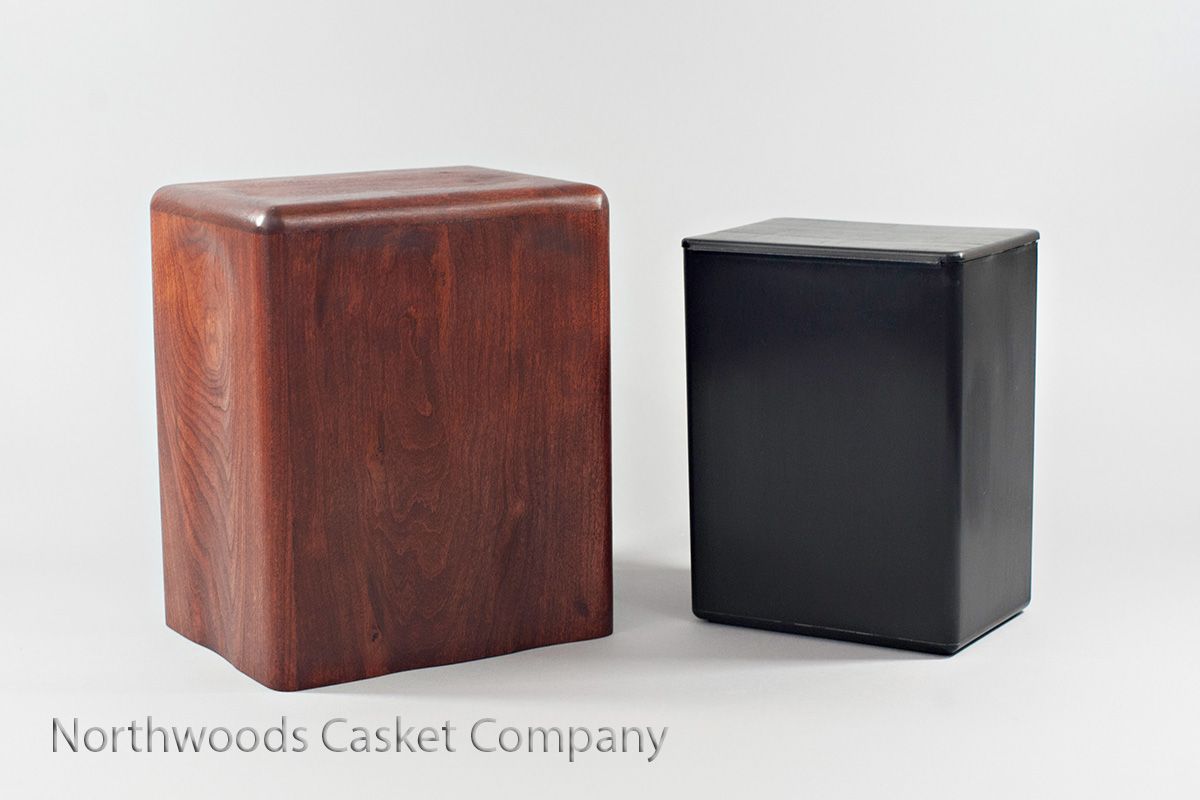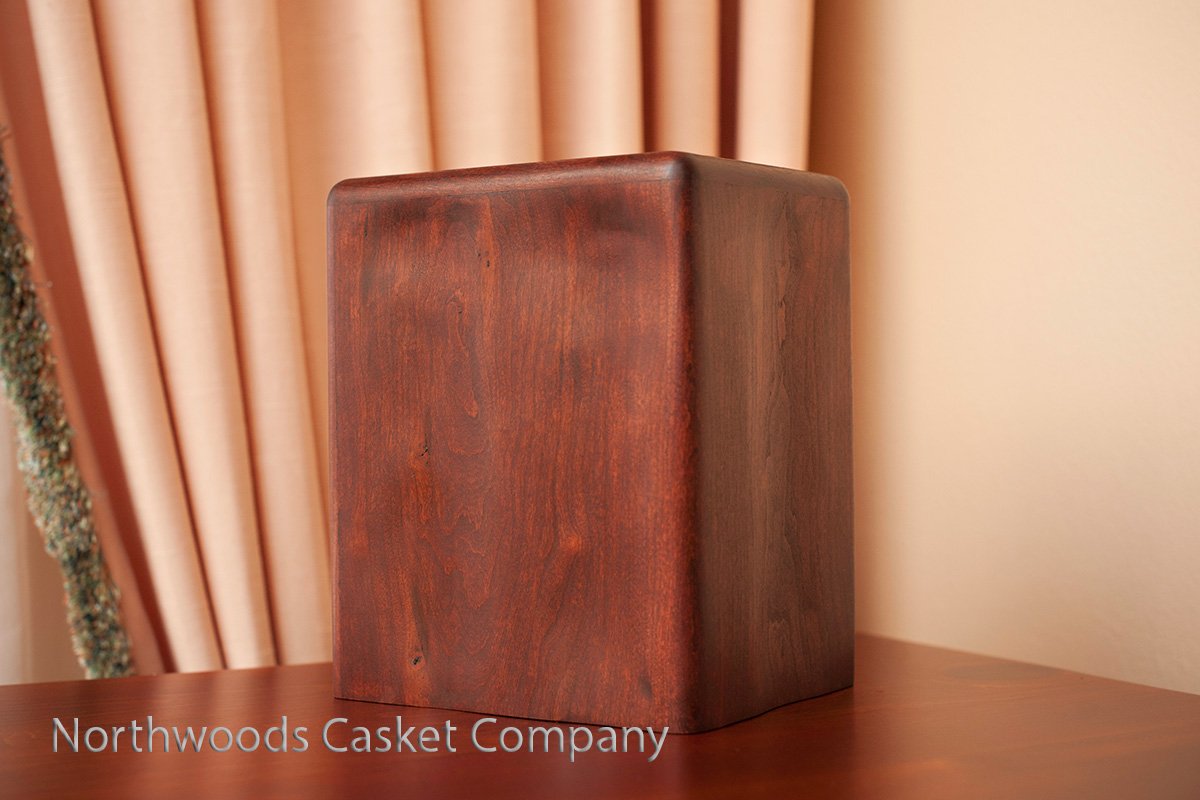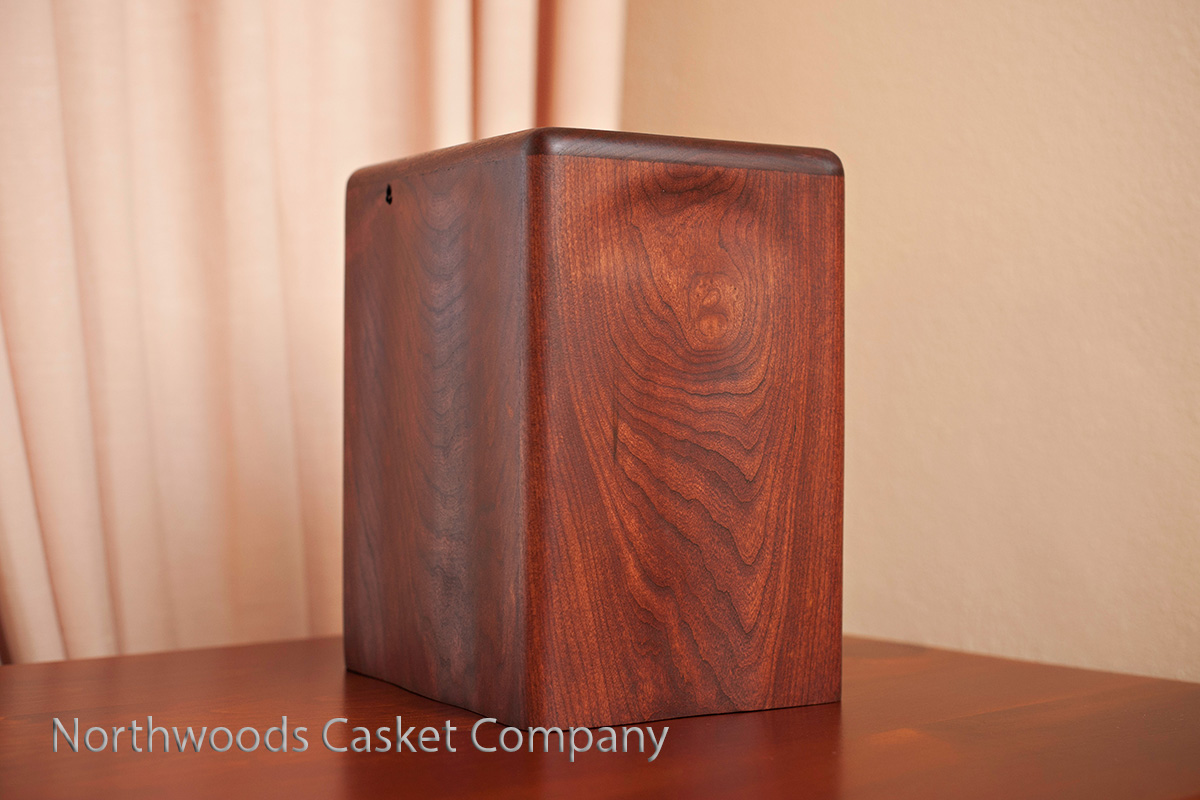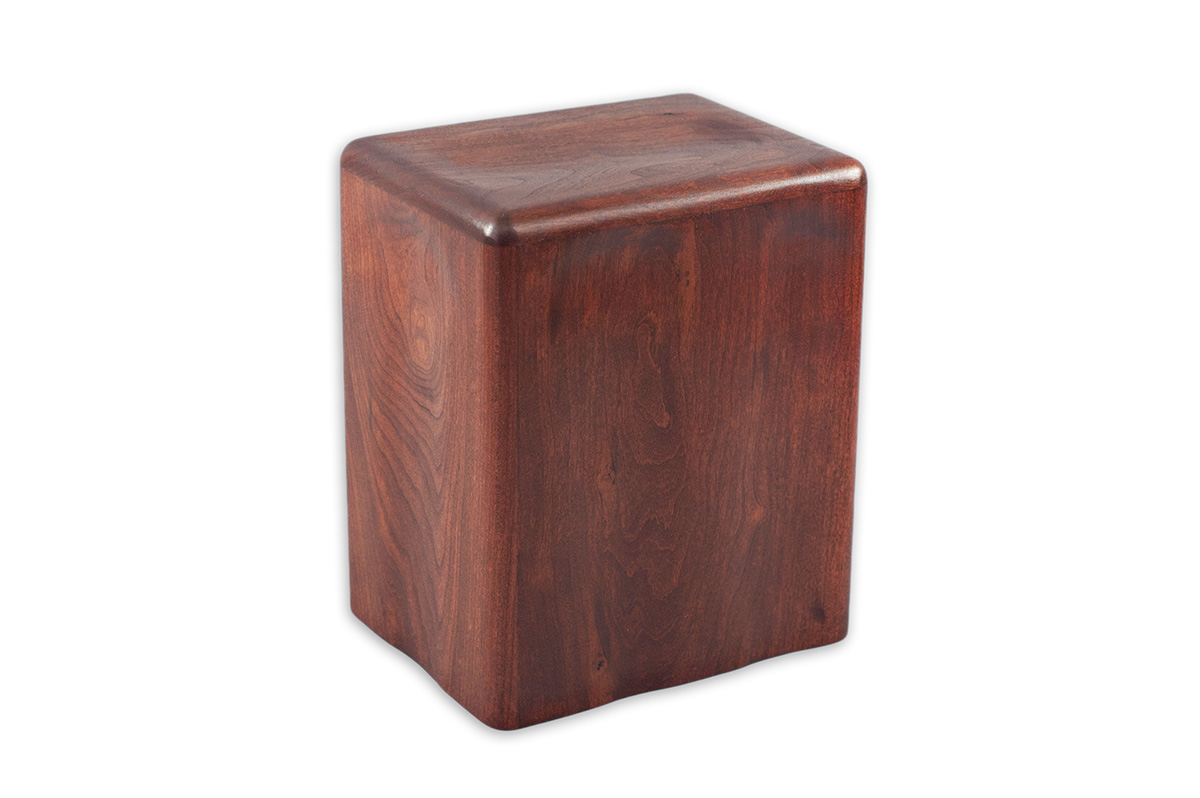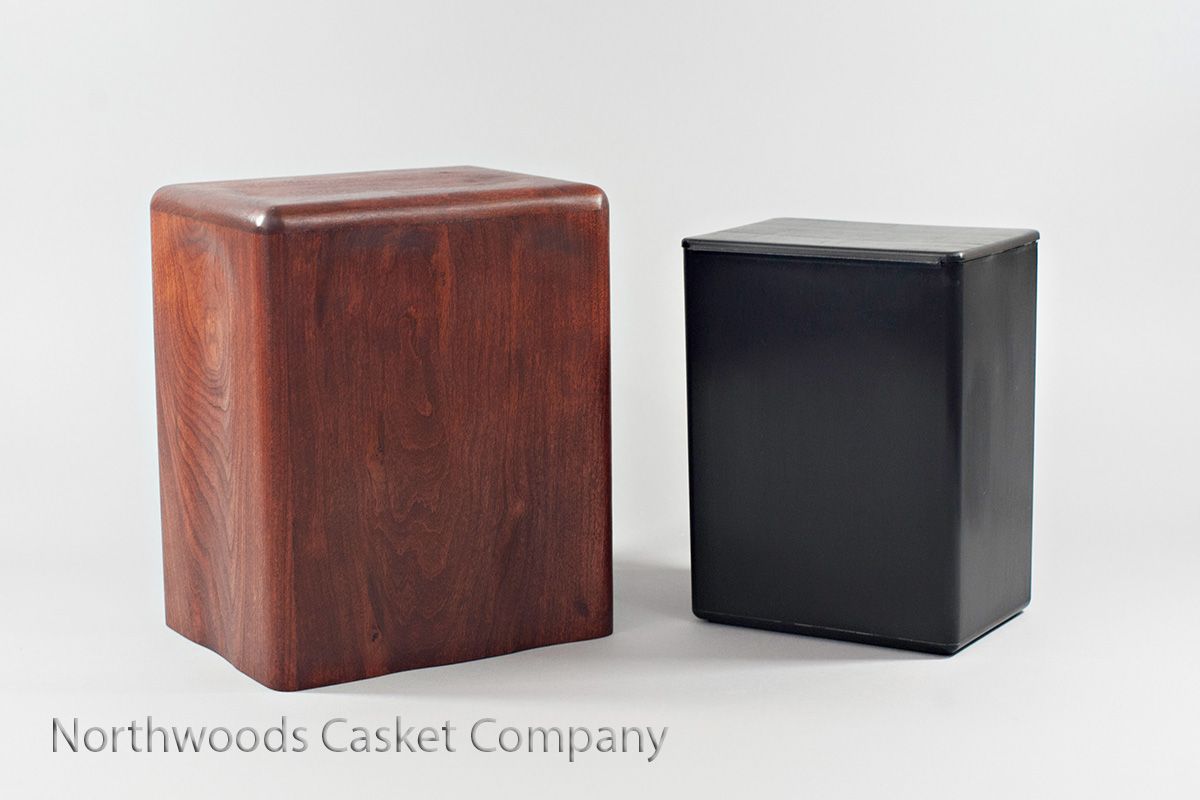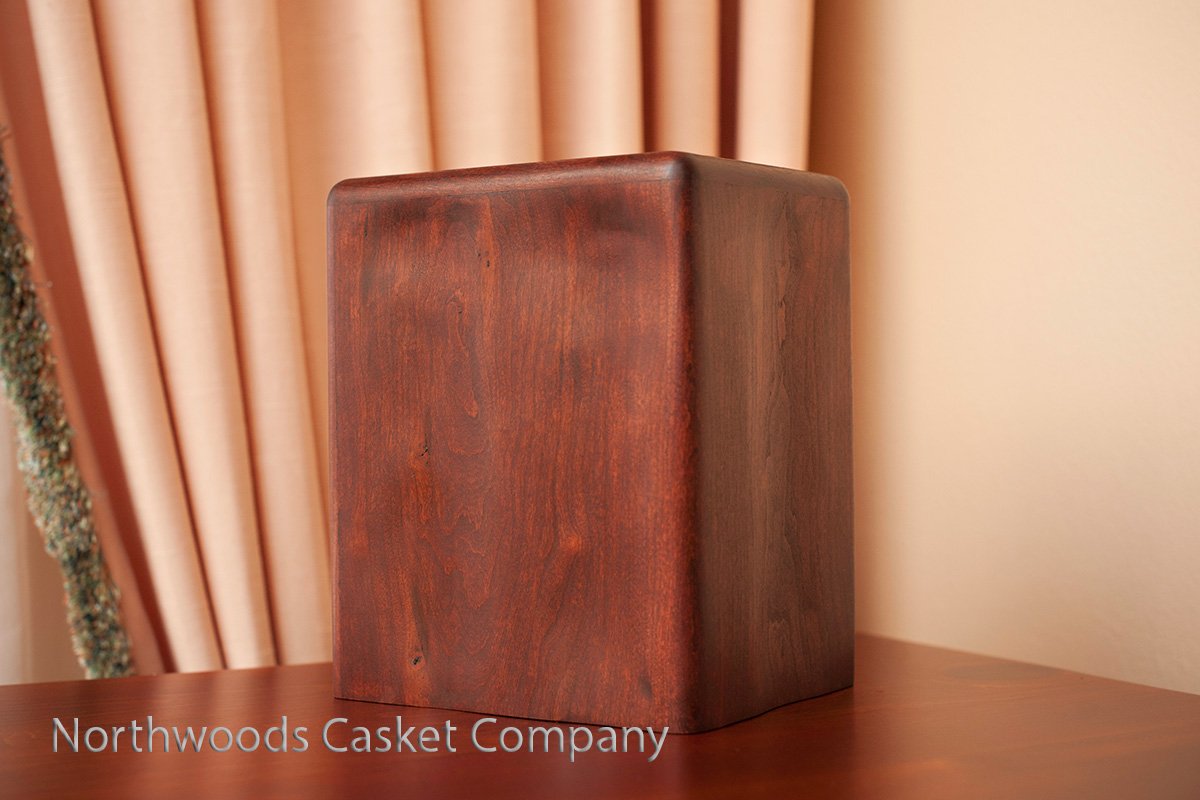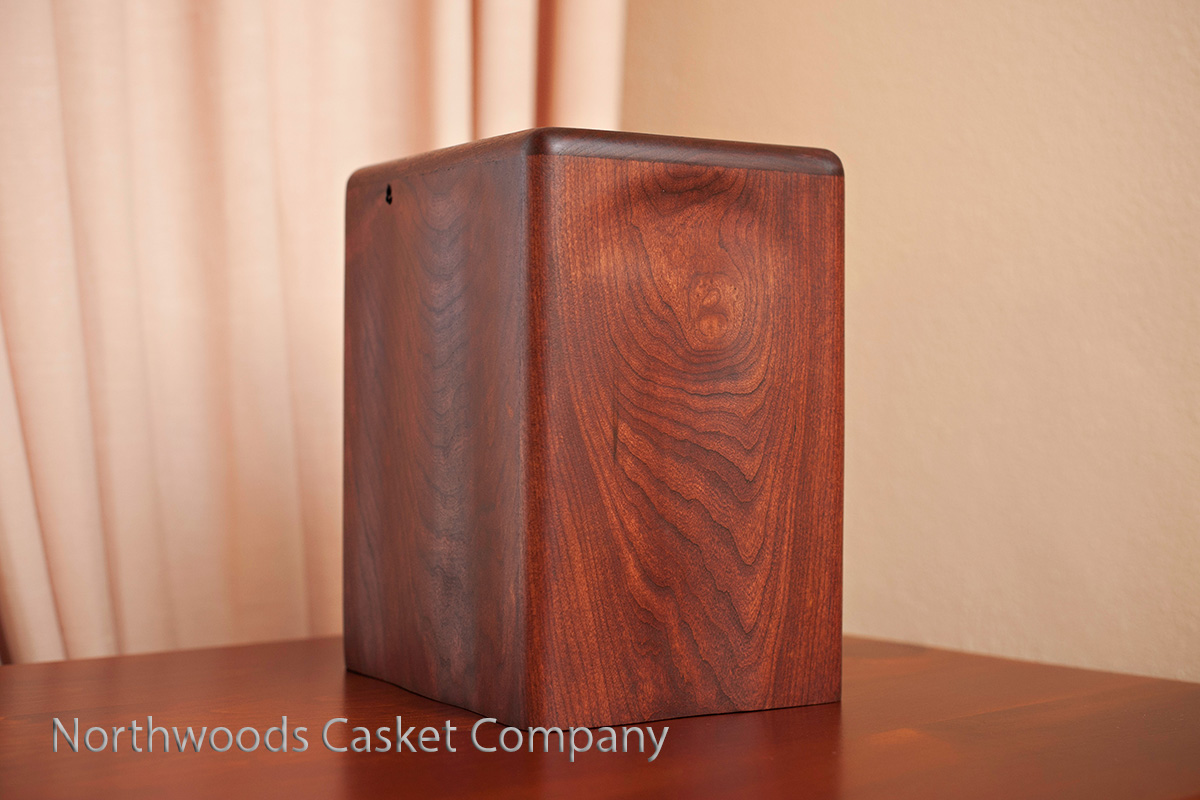 Rustic Cherry
This rustic cherry cremation urn features smooth corners that highlight the unique wood grain of cherry. It is finished with a VOC-free natural oil and beeswax that is 100% safe, beautiful and durable.
Dimensions
Volume: 240 cubic inches
Outside: 8L x 6.25W x 9.5H inches
FROM THE NORTHWOODS OF WISCONSIN
This urn opens from the bottom with set of four wood screws.
We include a free removable rigid plastic liner (sometimes called a "temporary cremation container") and a sealable bag, which are required by the TSA for air travel, and may be required by your mausoleum, church, or columbarium.
A temporary plastic container is included and fits perfectly inside the wooden urn.
Made in Wisconsin, USA.