Walnut with Craftsman Handles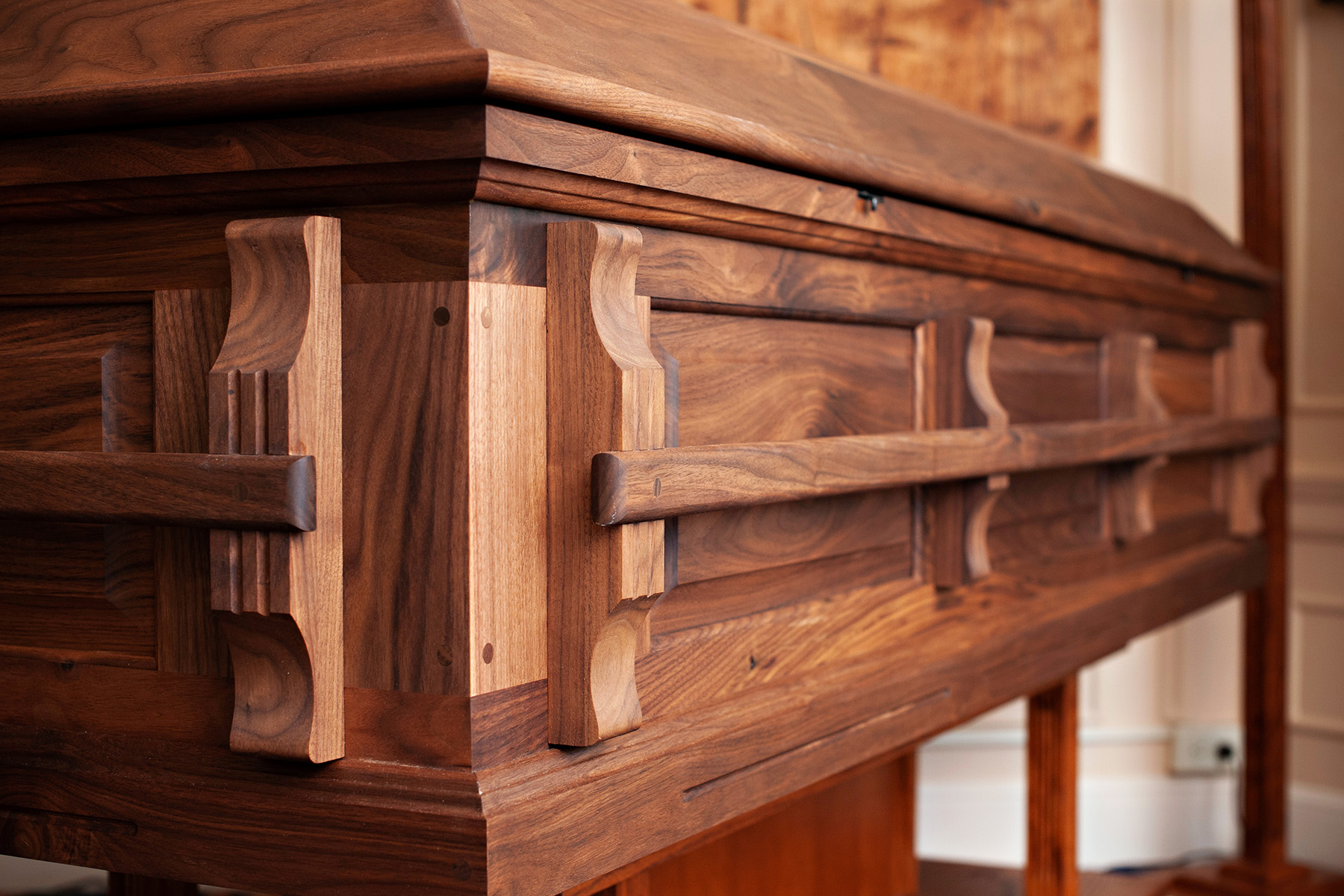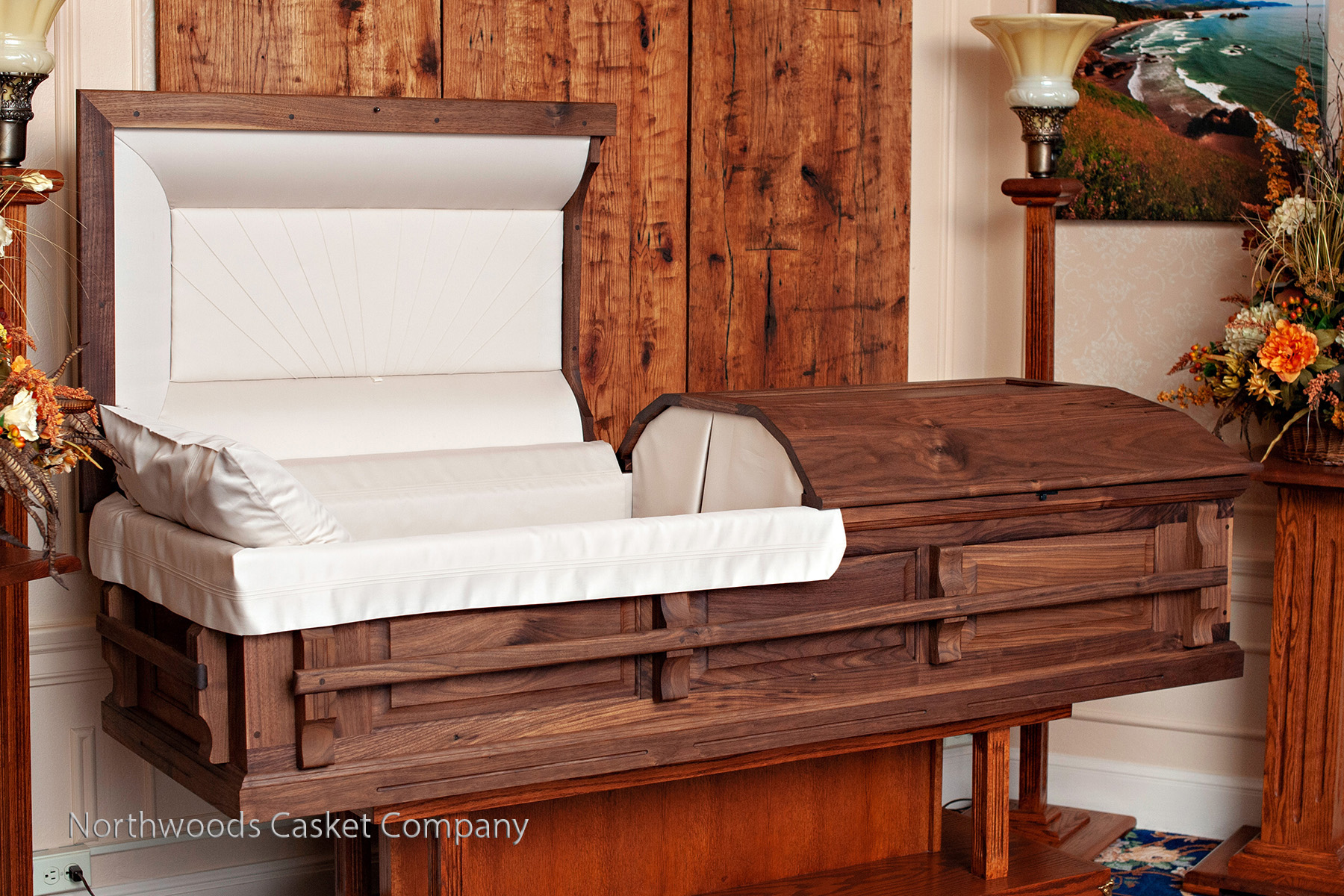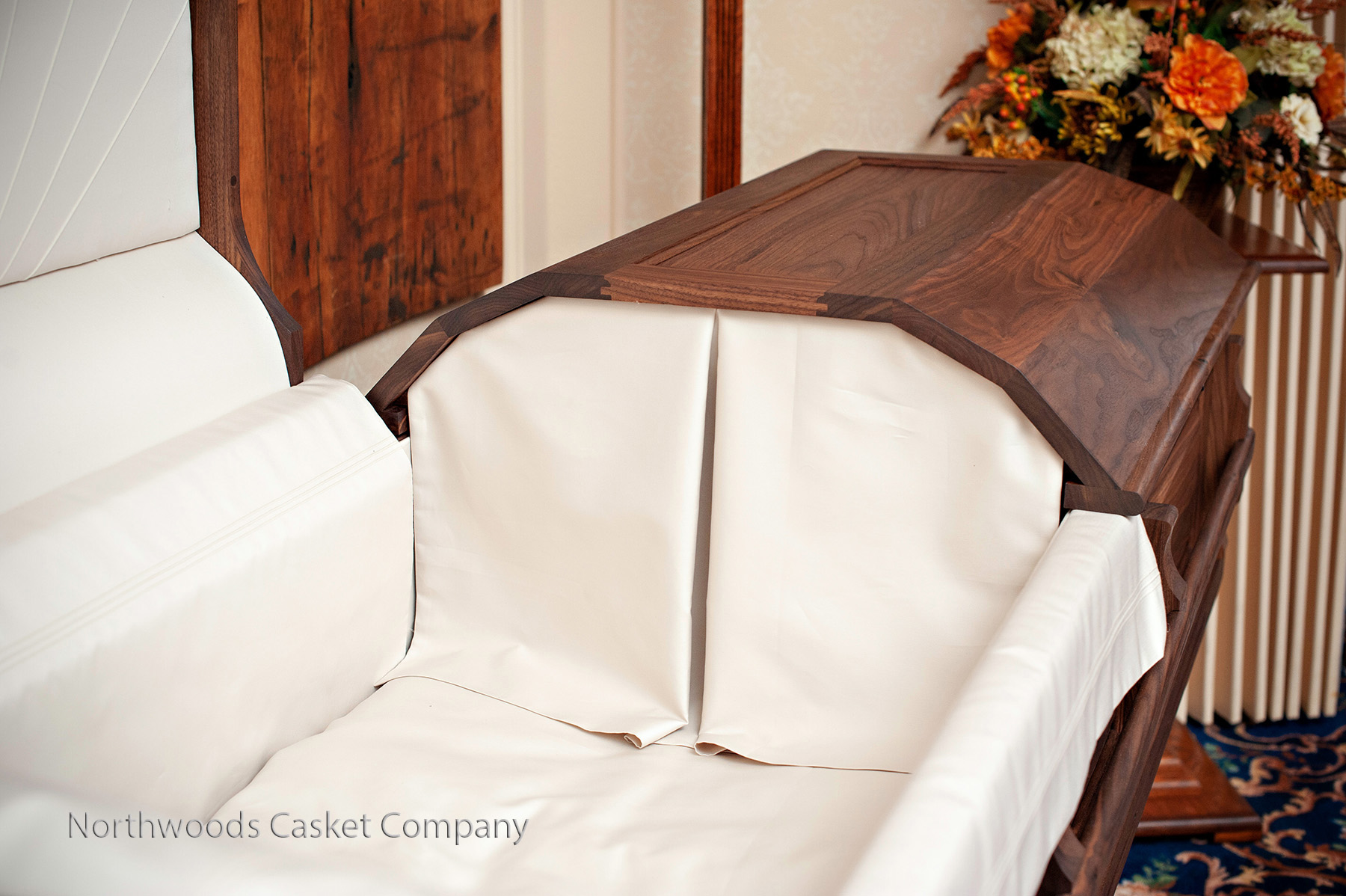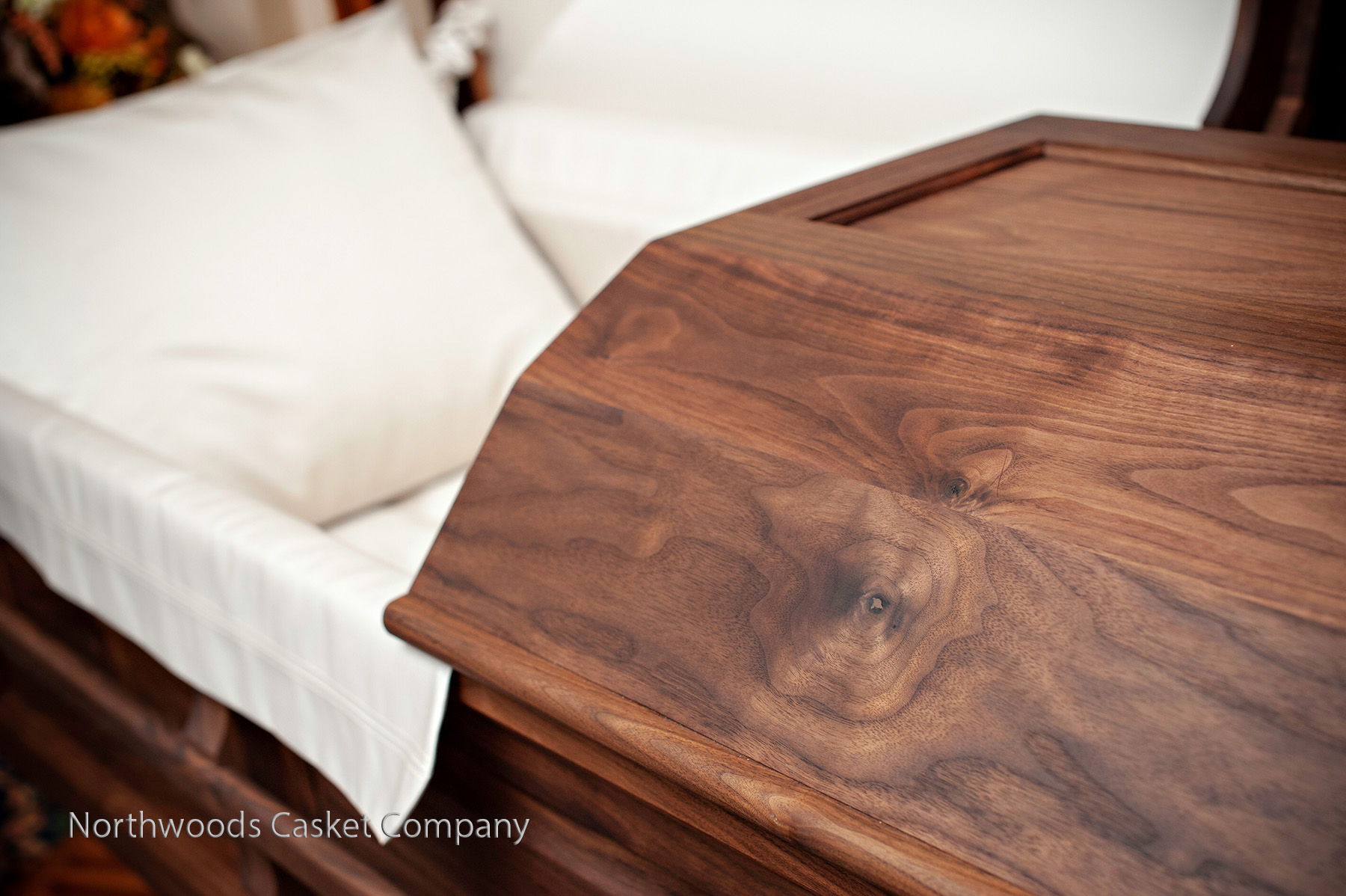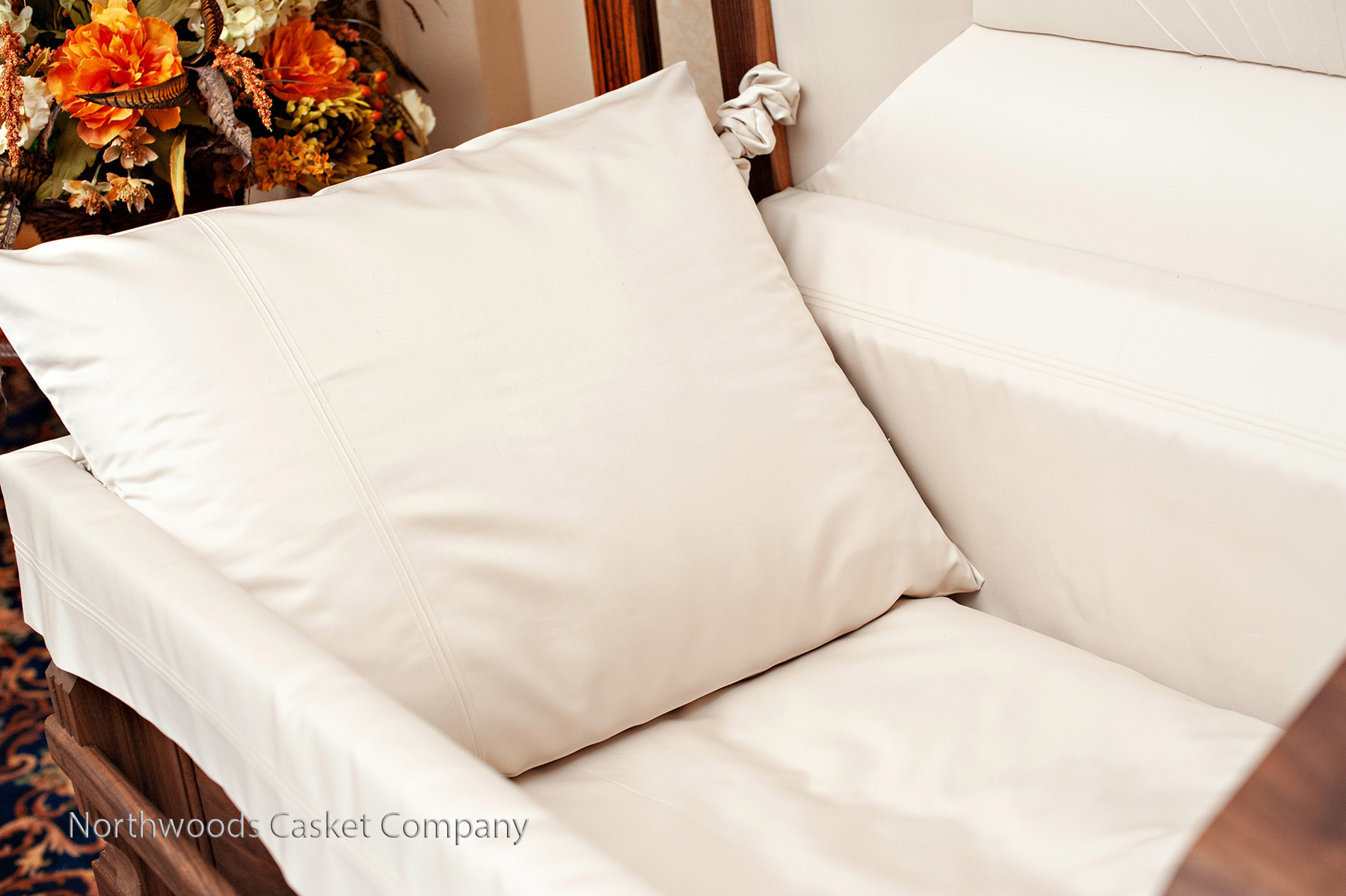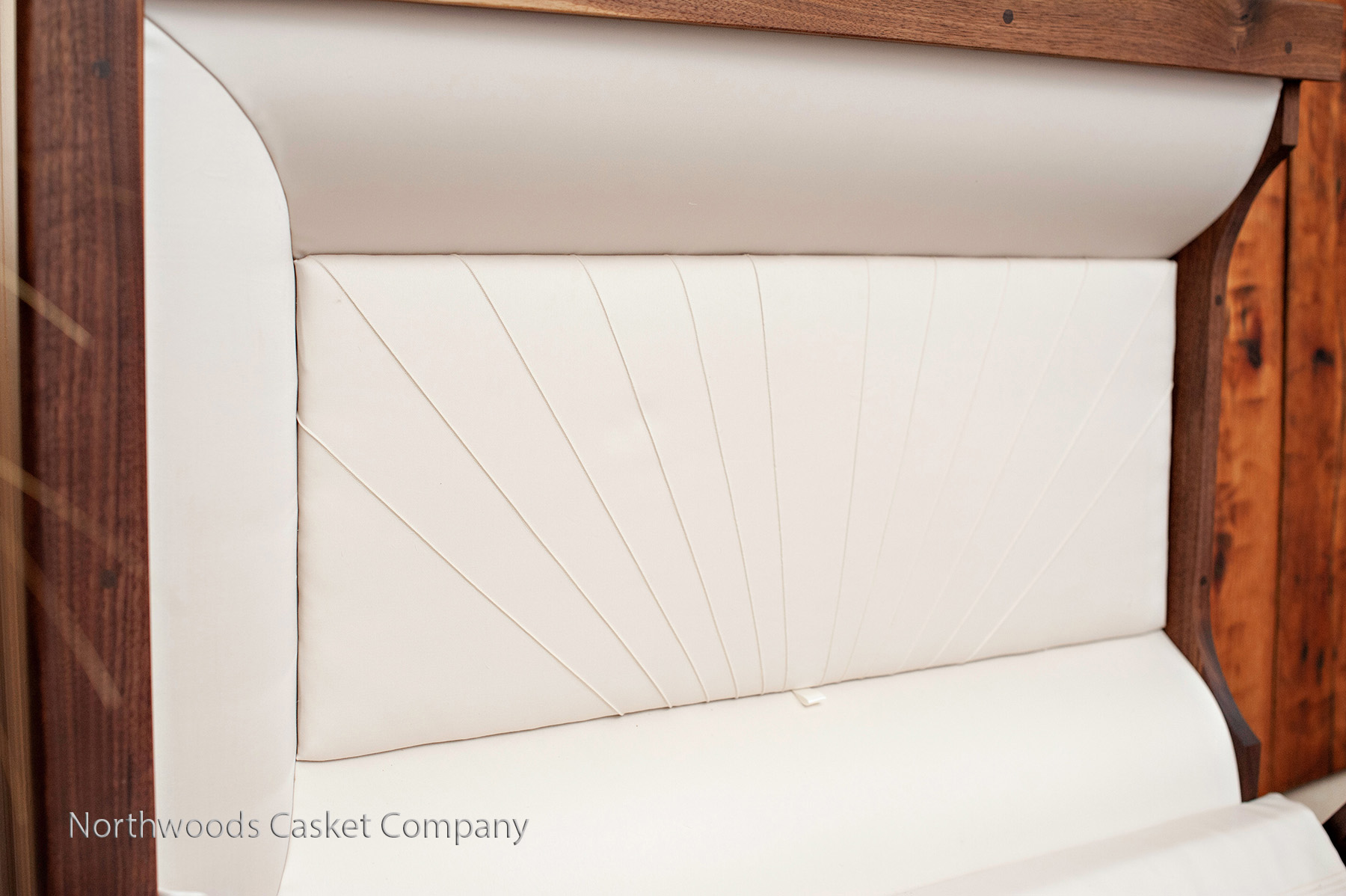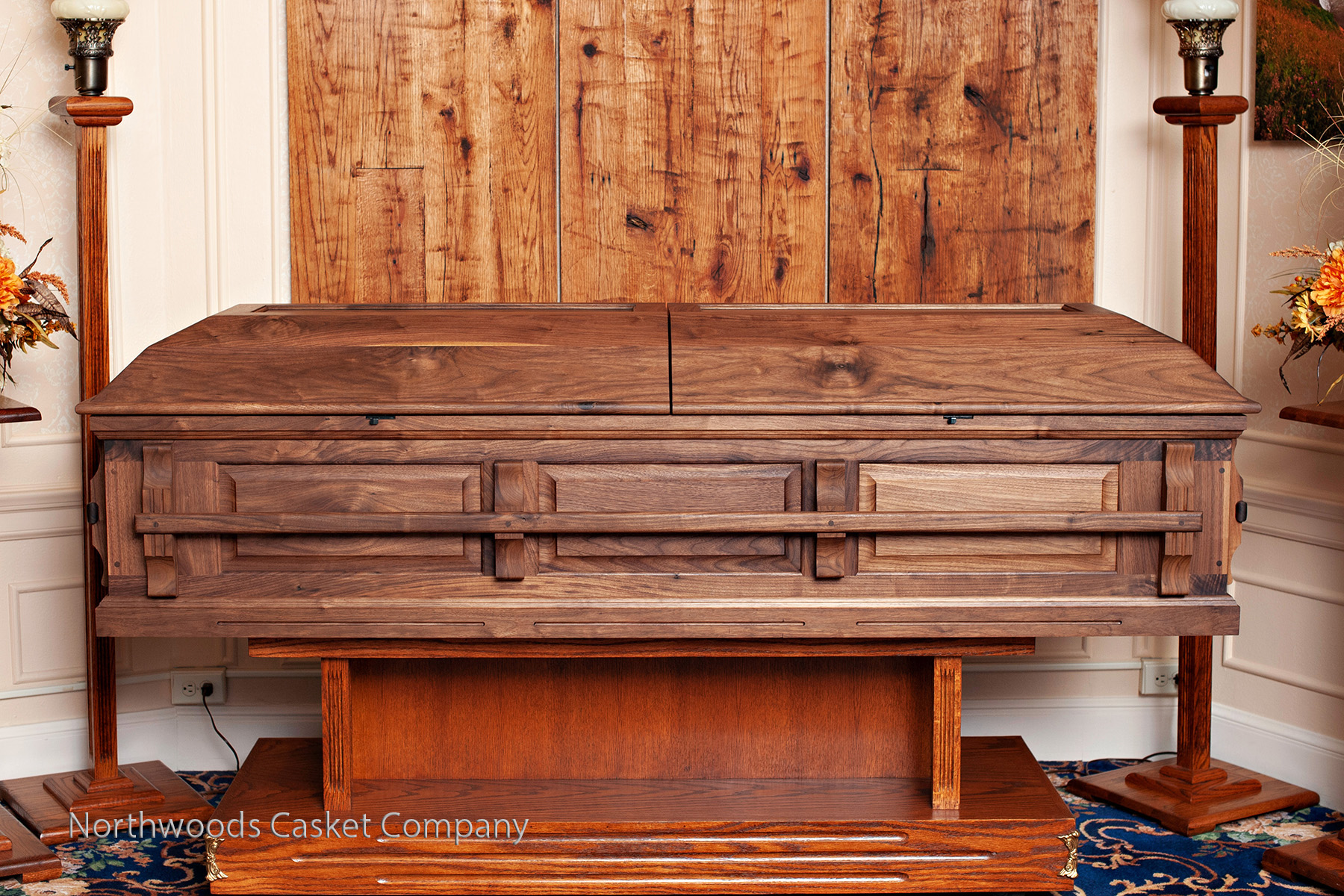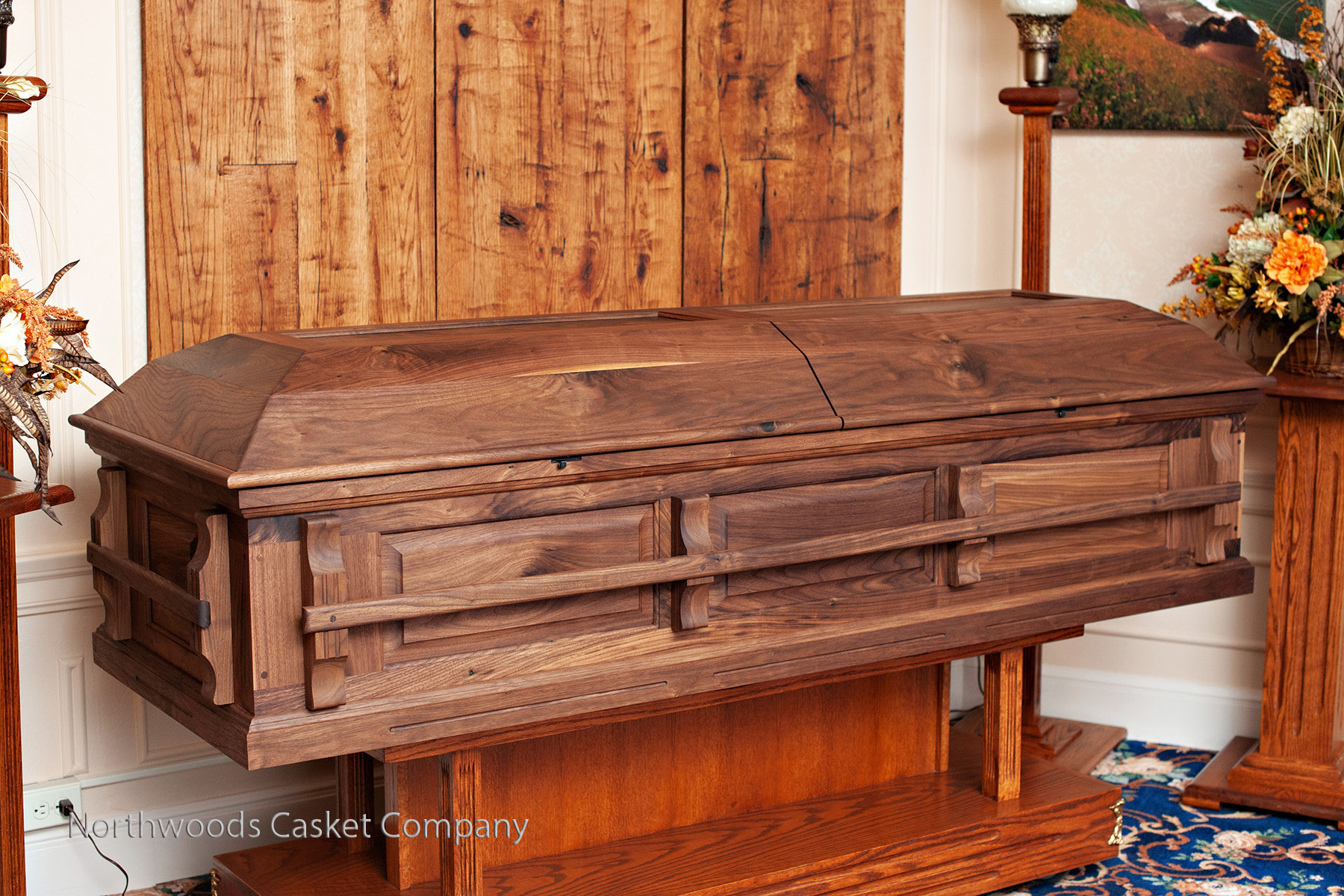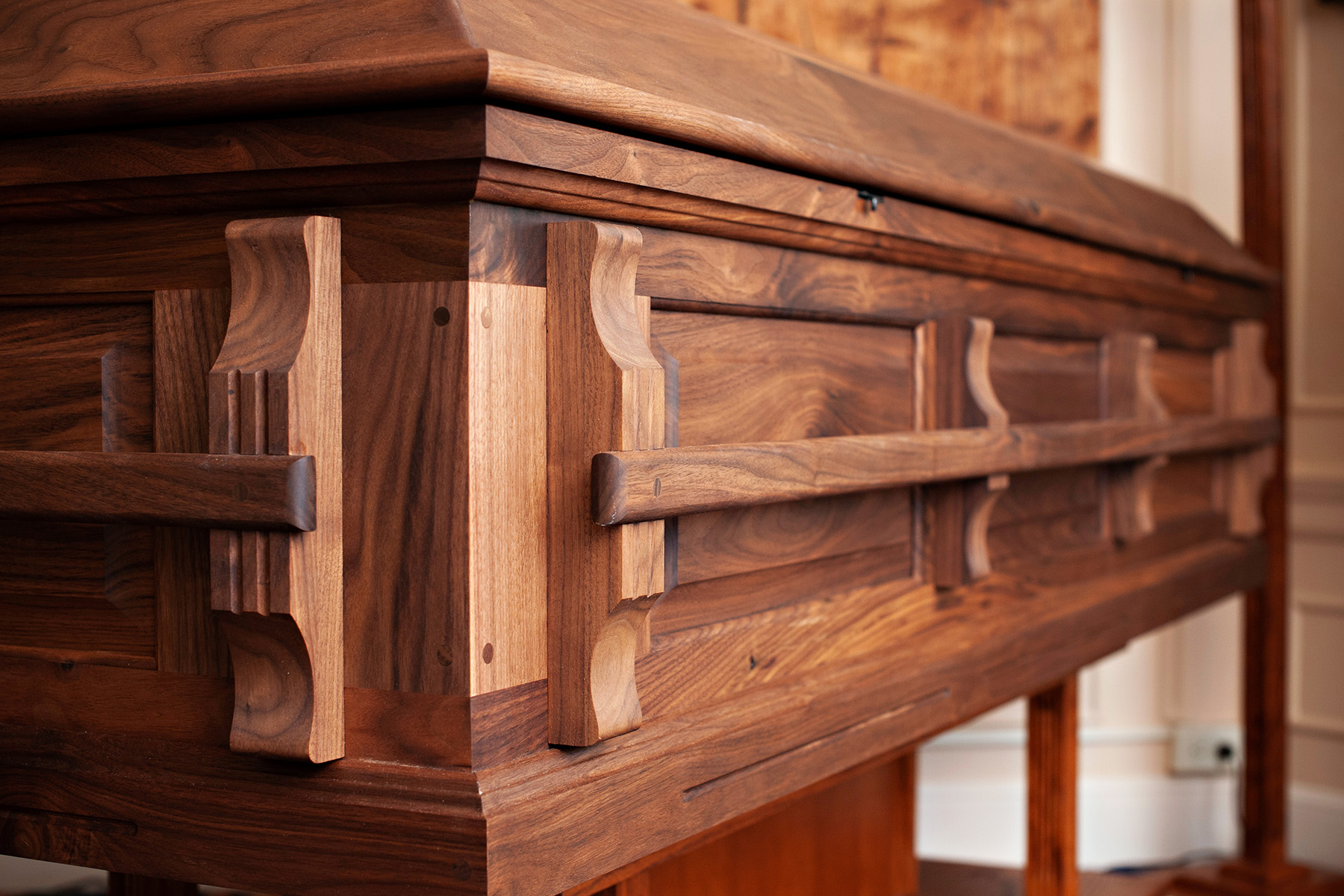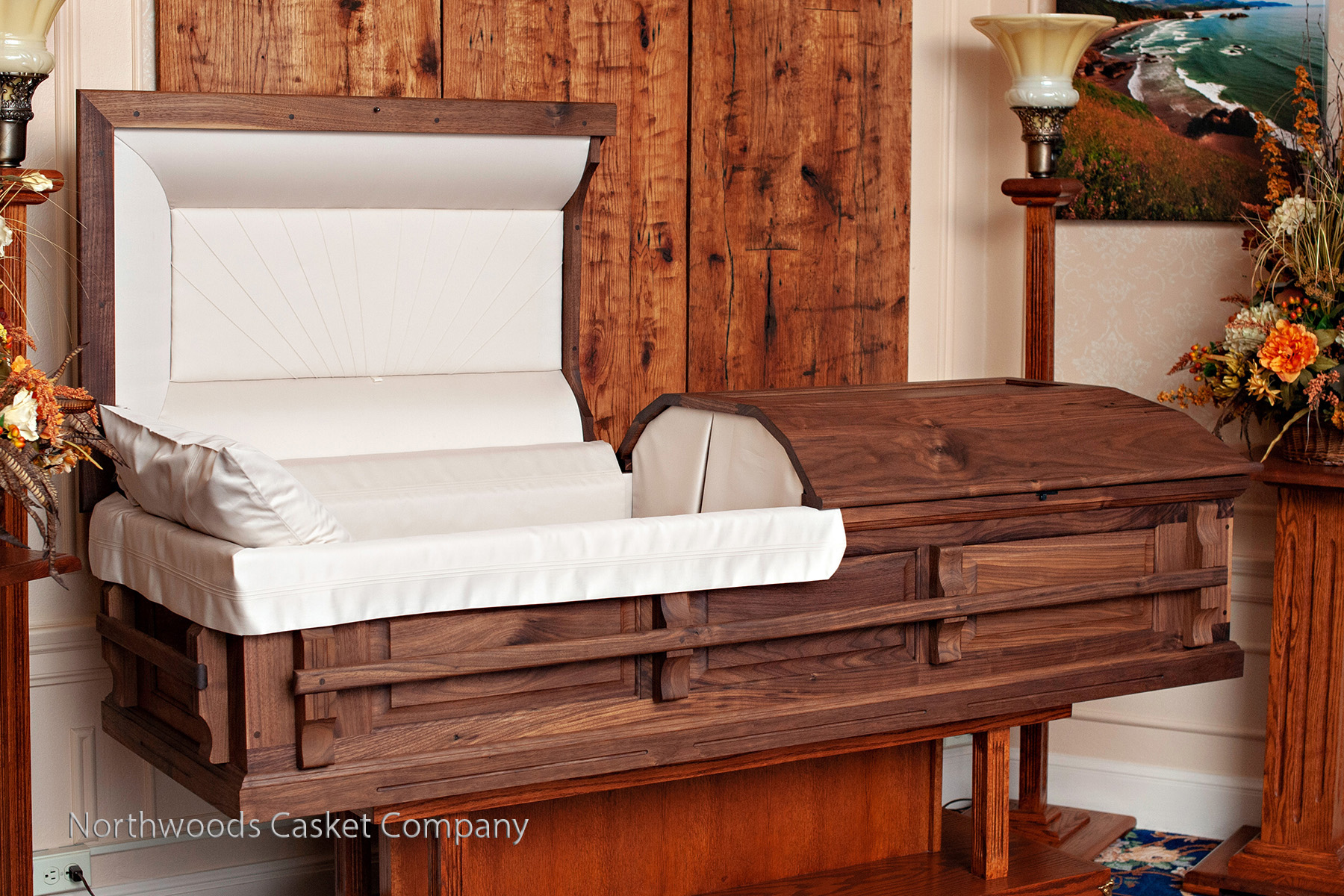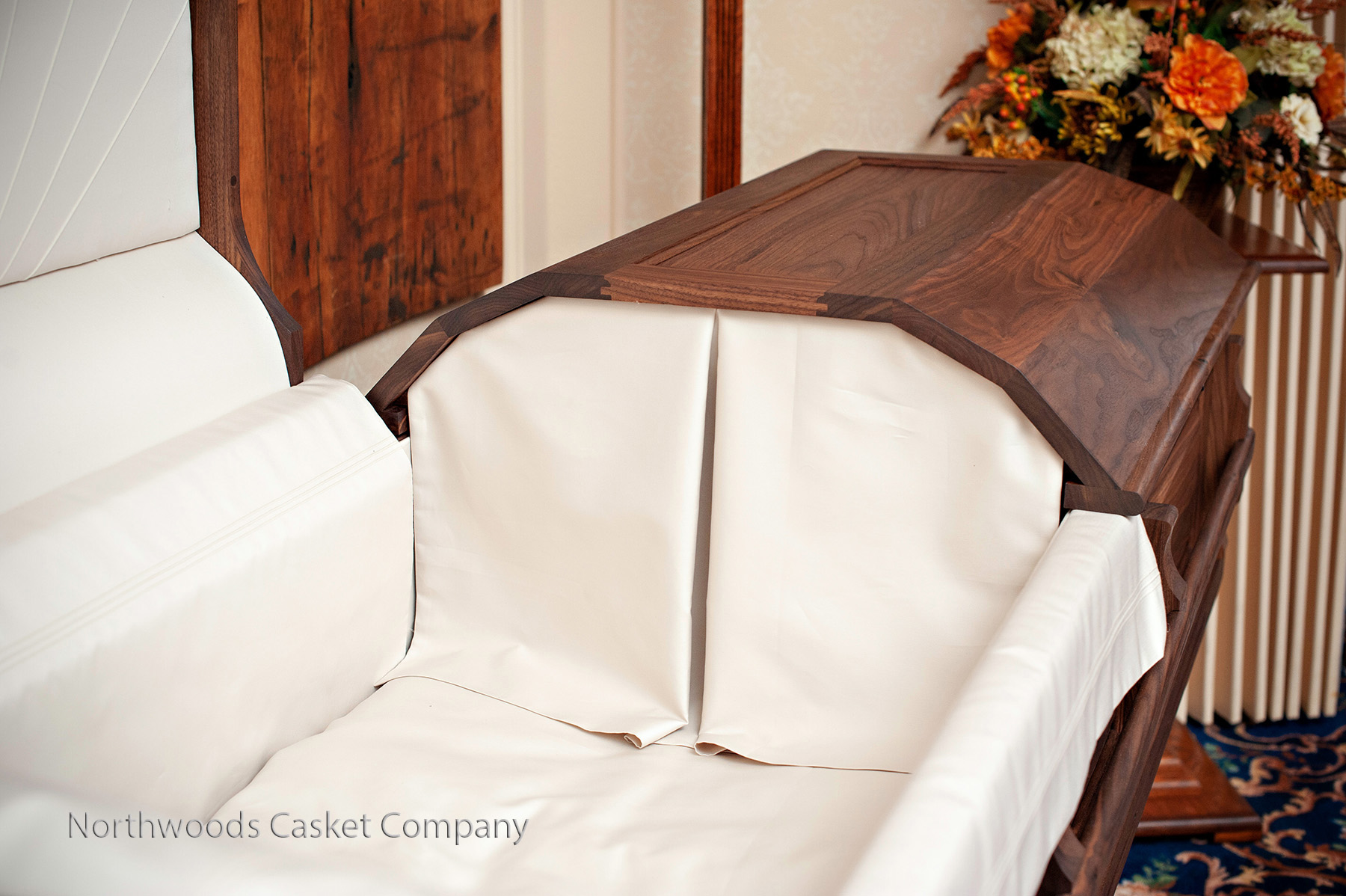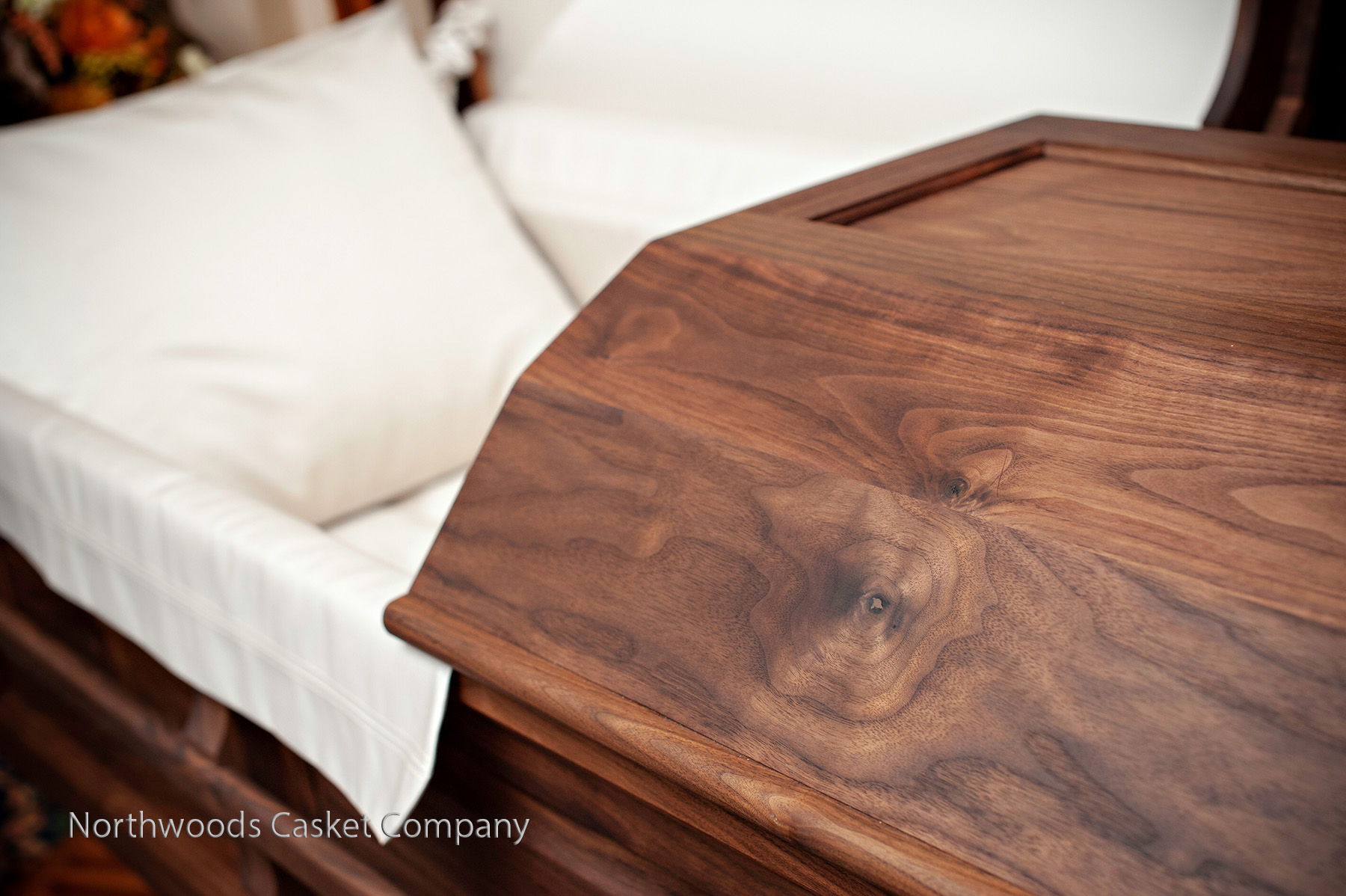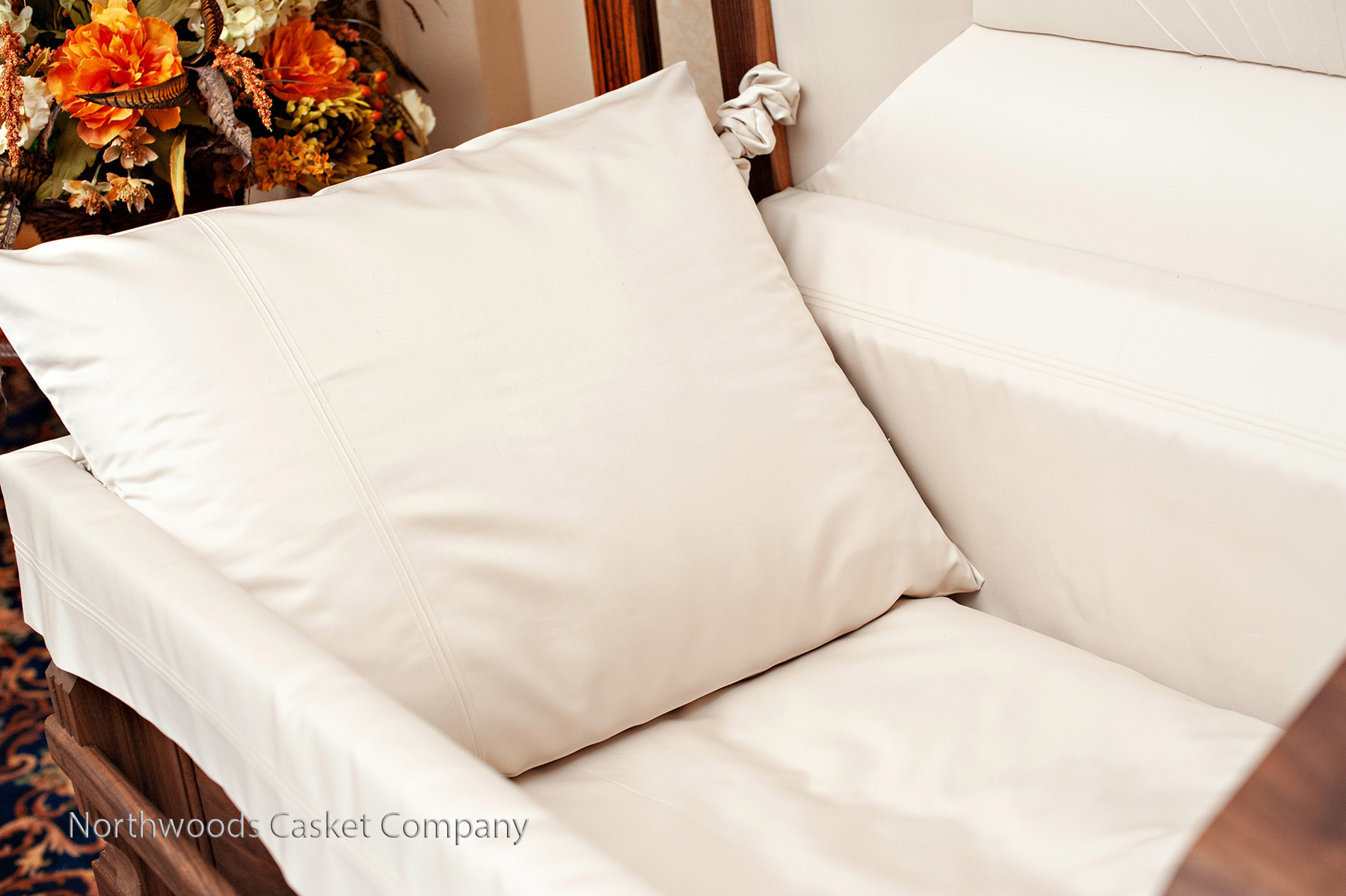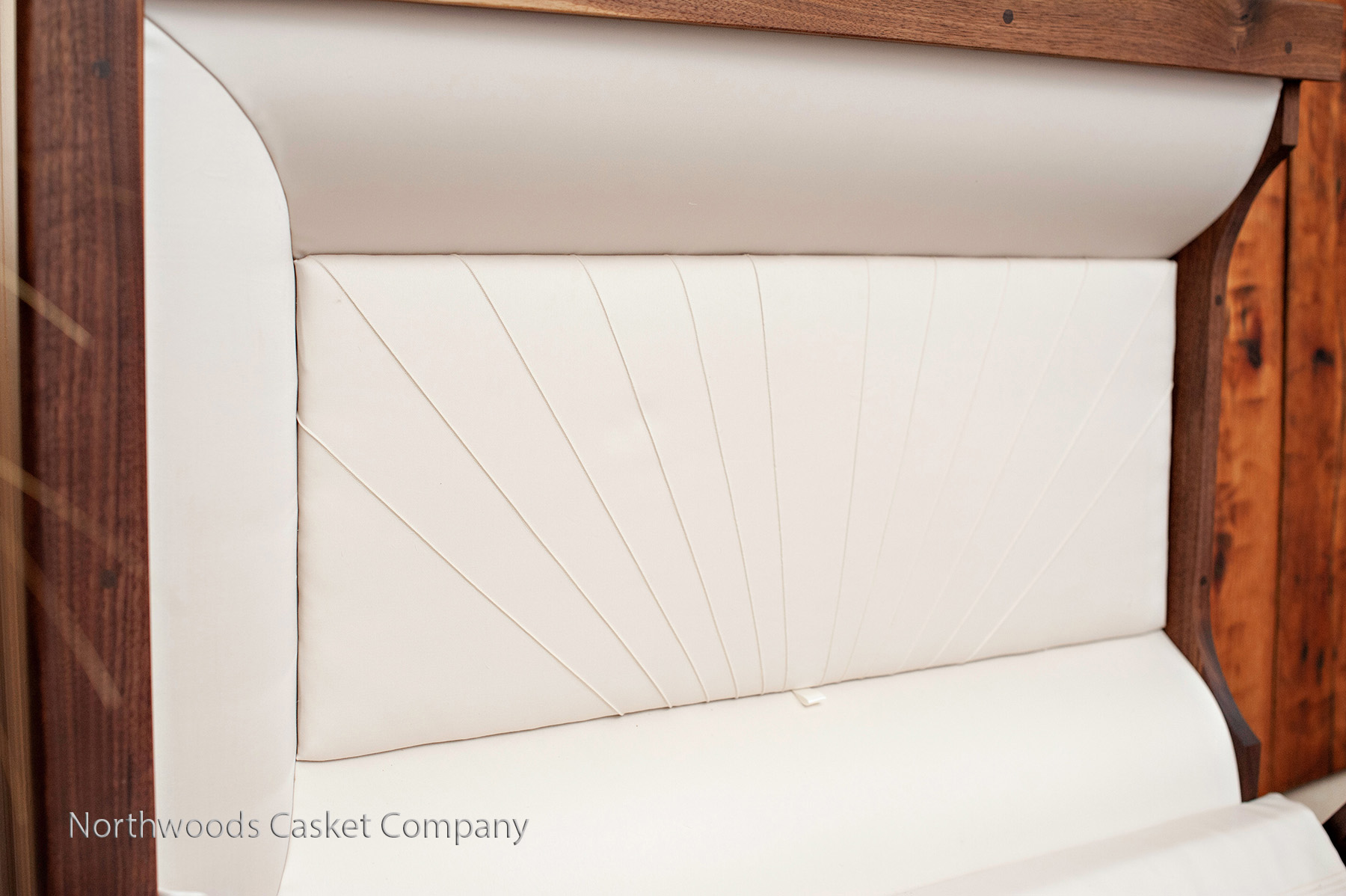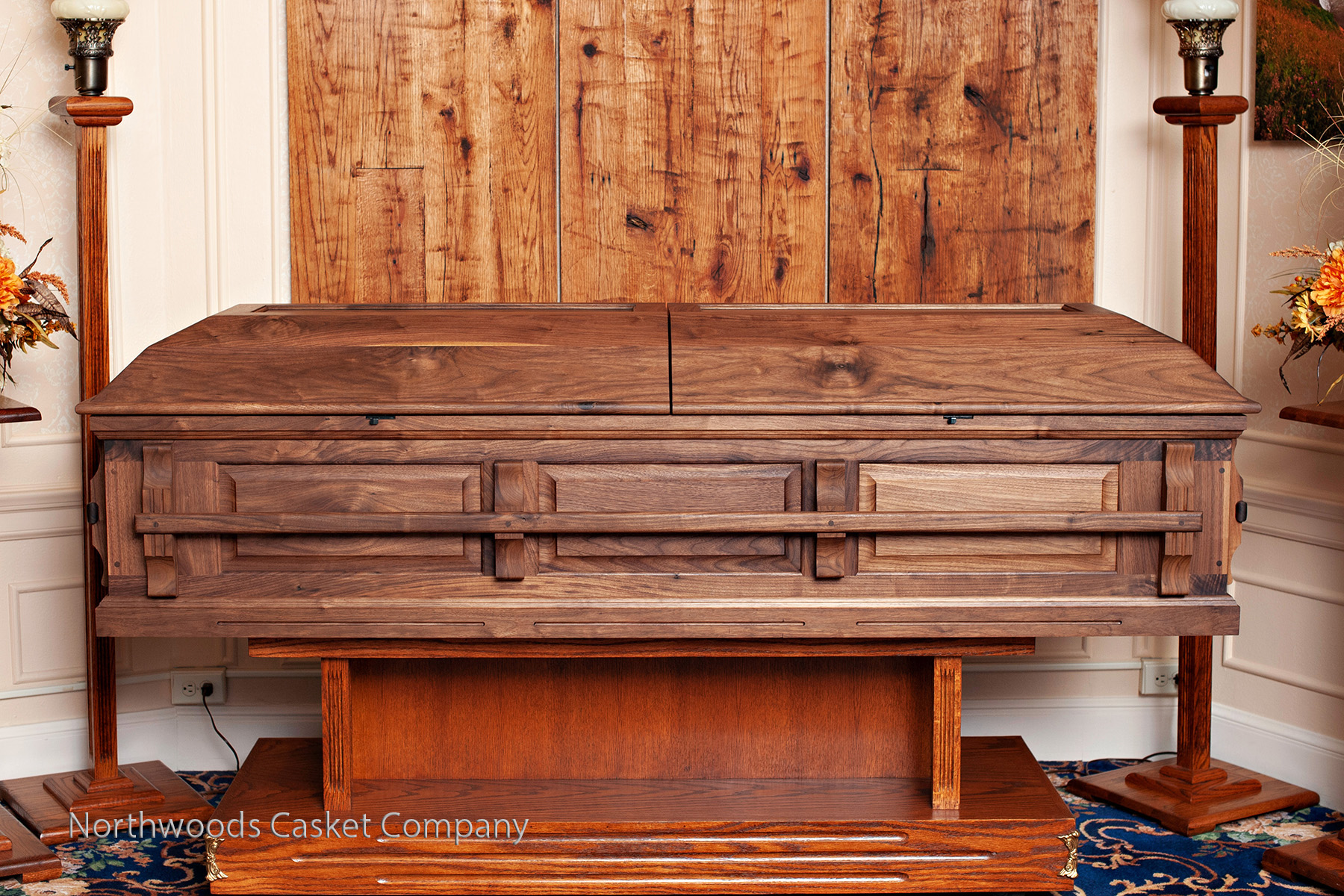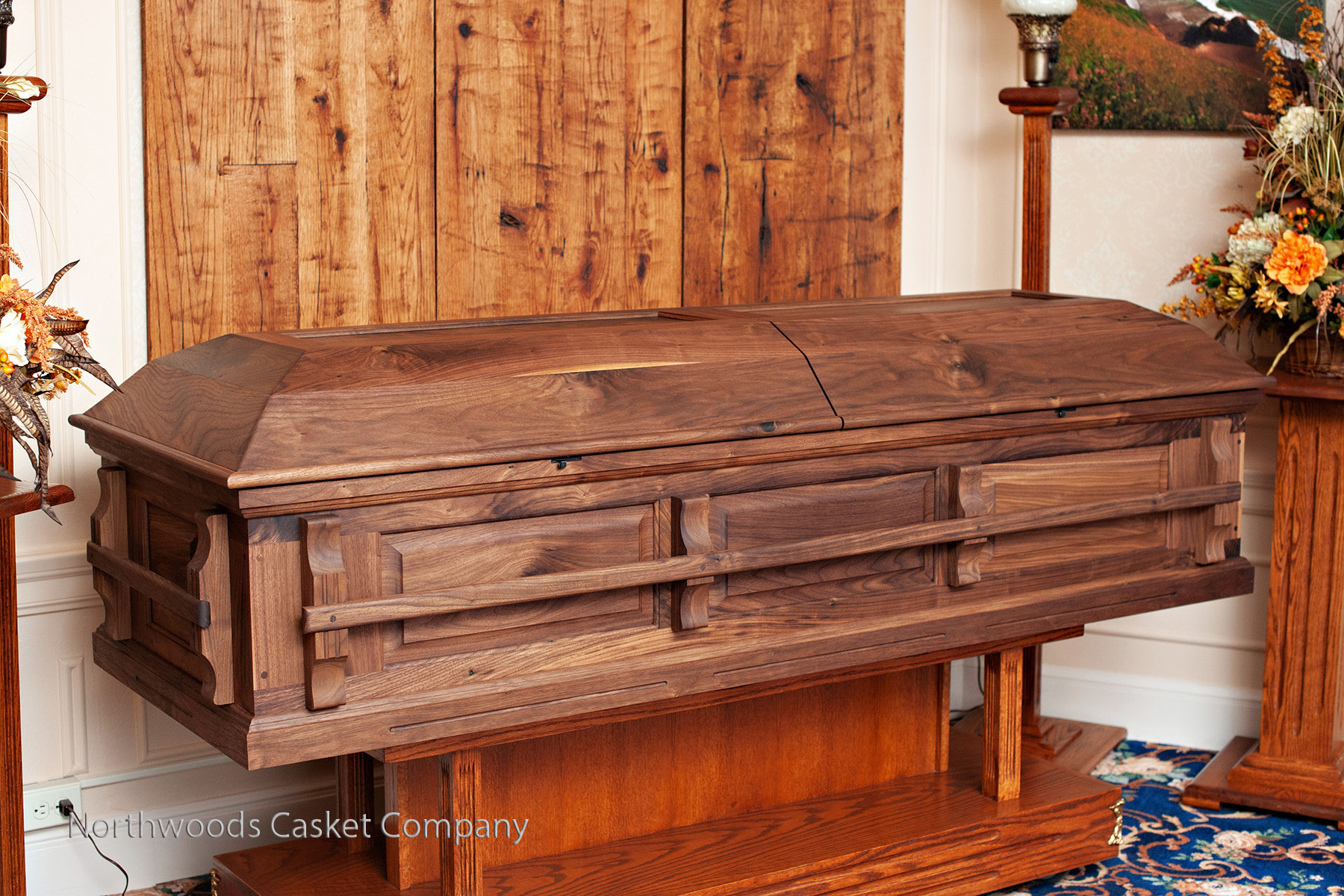 Walnut with Craftsman Handles
Style: Raised panel with Craftsman handles
Material: Wisconsin walnut
Color: Natural walnut
Finish: Natural oil finish
Upholstery: Natural cotton
Interior (in): 76 3/8x 23 1/2 x 15
Exterior (in): 82 x 29 1/2 x 22
Some things are more important than money.
Dad always said a pine box would be suitable. Plain as the 69 Chevy truck he drives today. Practical as the denim shirts he wears well past their expiry.
Then we made one of these. Walnut. A tight straight grained wood. Dark, and growing darker with age. This is his favorite now. And that's all that matters.
Handcrafted in Wisconsin walnut. Finished in pure tung oil. Burnished and buffed with painstaking care. Upholstered in natural unbleached cotton.
Plant it Forward.
Pledge to use any of our caskets in your end-of-life plan and we'll plant 100 trees at our next annual. Your pledge costs nothing and takes 5 minutes so Pledge today.