Vintage Barn Wood Coffin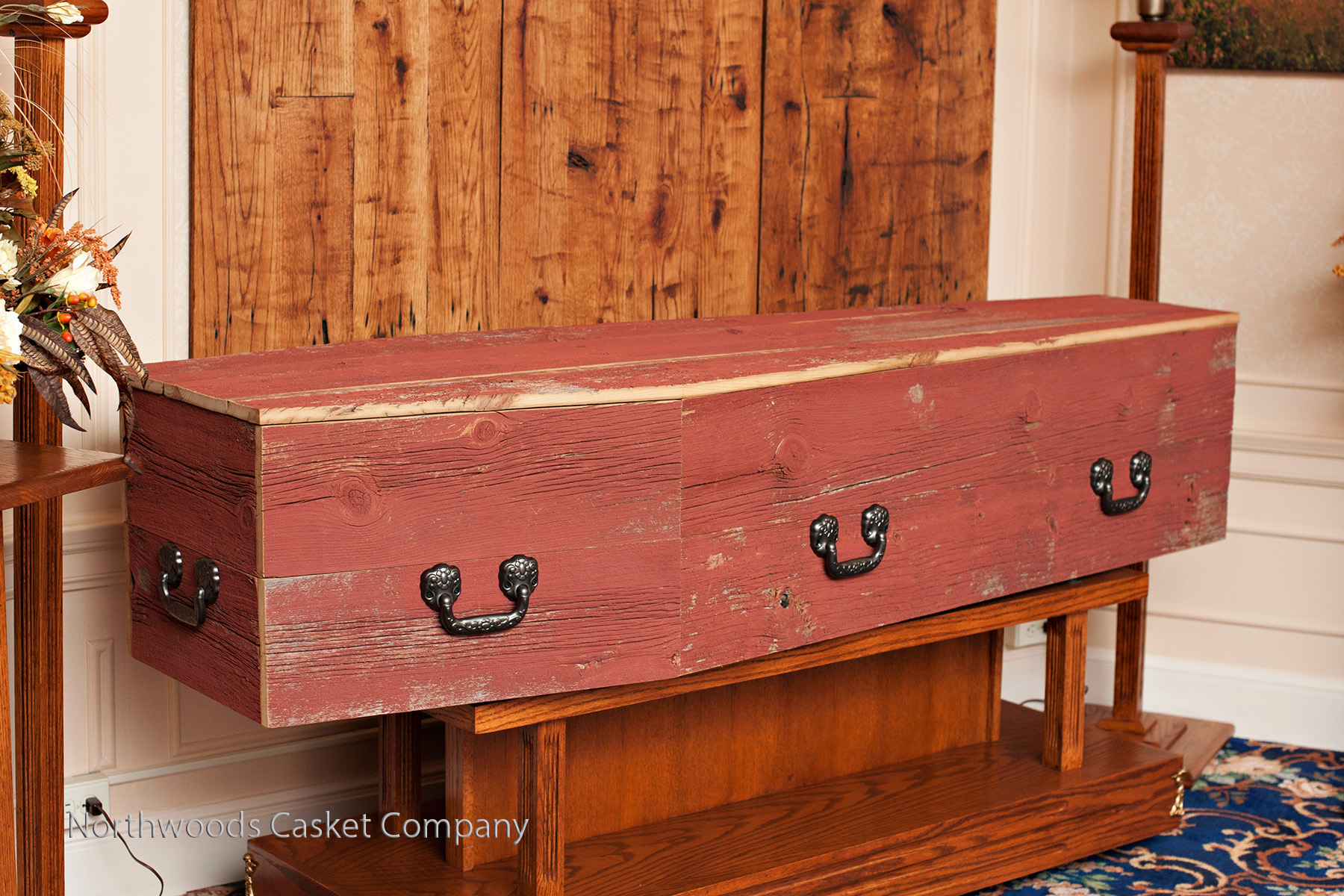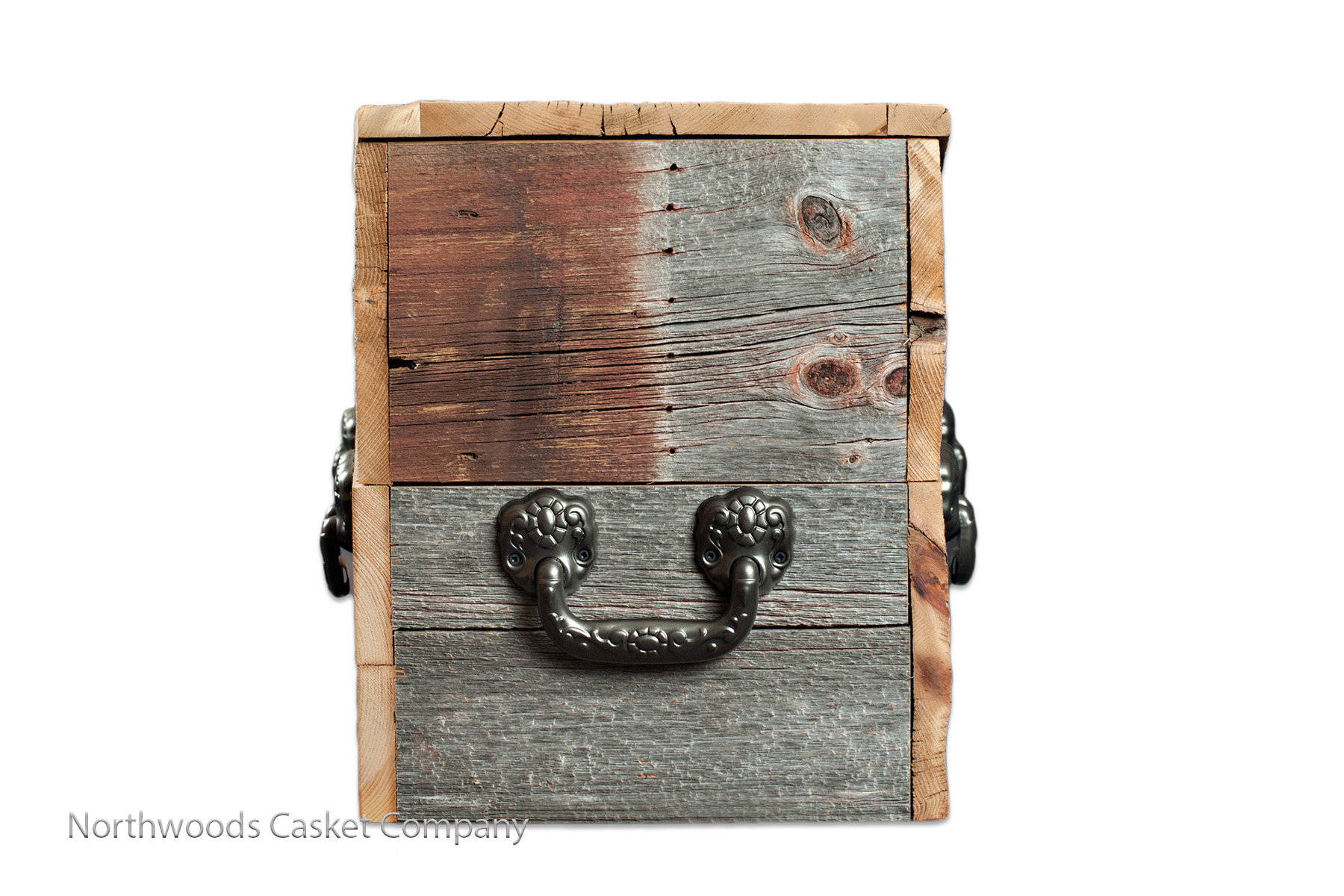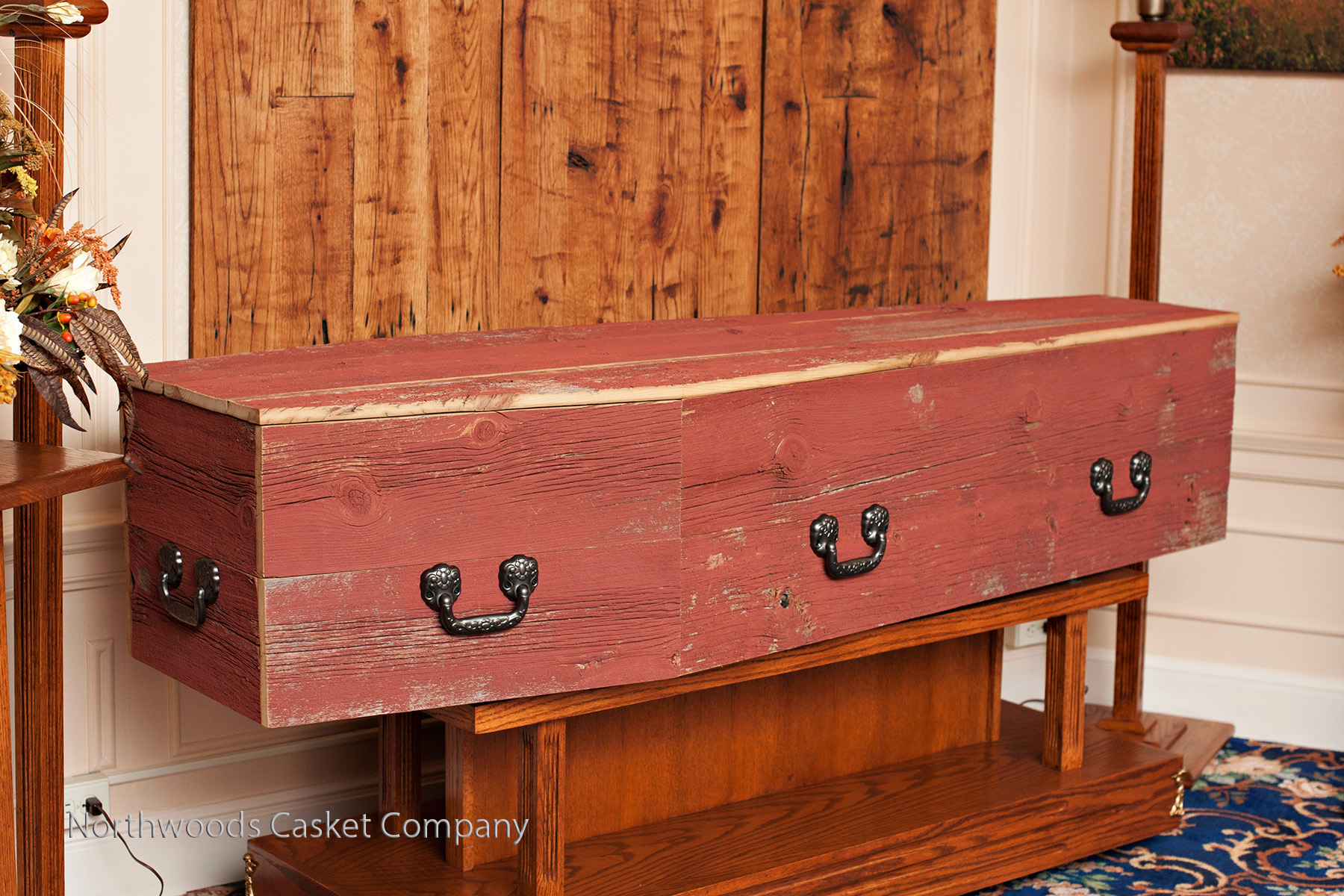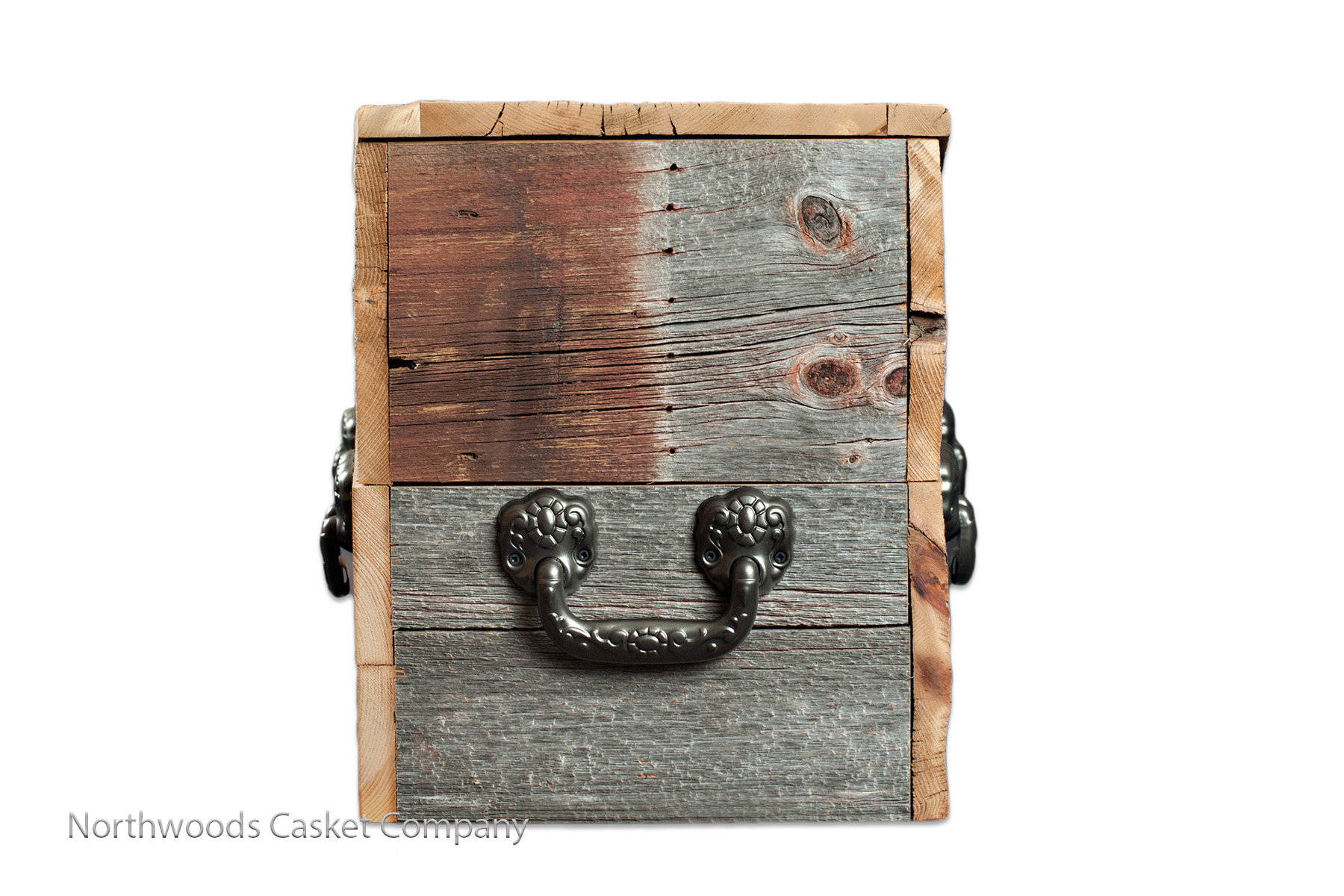 Vintage Barn Wood Coffin
Style: Vintage coffin
Material: Reclaimed barn wood pine
Color: Various shades of weathered red, grey, and brown.
Finish: Vintage oil paint
Upholstery: none
Interior (in): 78.75 x 22.5 x 15.5
Exterior (in): 80 x 26 x 17
Buying The Farm.
Don't worry about the sun.
I'm not worried.
Don't worry about the storm clouds, either.
Weathered more than 100 years, this vintage barnwood coffin shows no sign of worry. The wood is old, like someone we know. Has stories to tell. Like someone we know. Decrepit, and yet majestic. All at once. Colorful.
Handcrafted in an 18th century coffin shape with plenty of depth for a few cushions and an old favorite quilt. The finish is authentic pine from a barn erected prior to 1900 with aged red oil paint last updated before John F. Kennedy was elected President.
If you want to make your own, the plans for this coffin are free.
Plant it Forward.
Pledge to use any of our caskets in your end-of-life plan and we'll plant 100 trees at our next annual planting. Your pledge costs nothing and takes 5 minutes so Pledge today.