The Reaper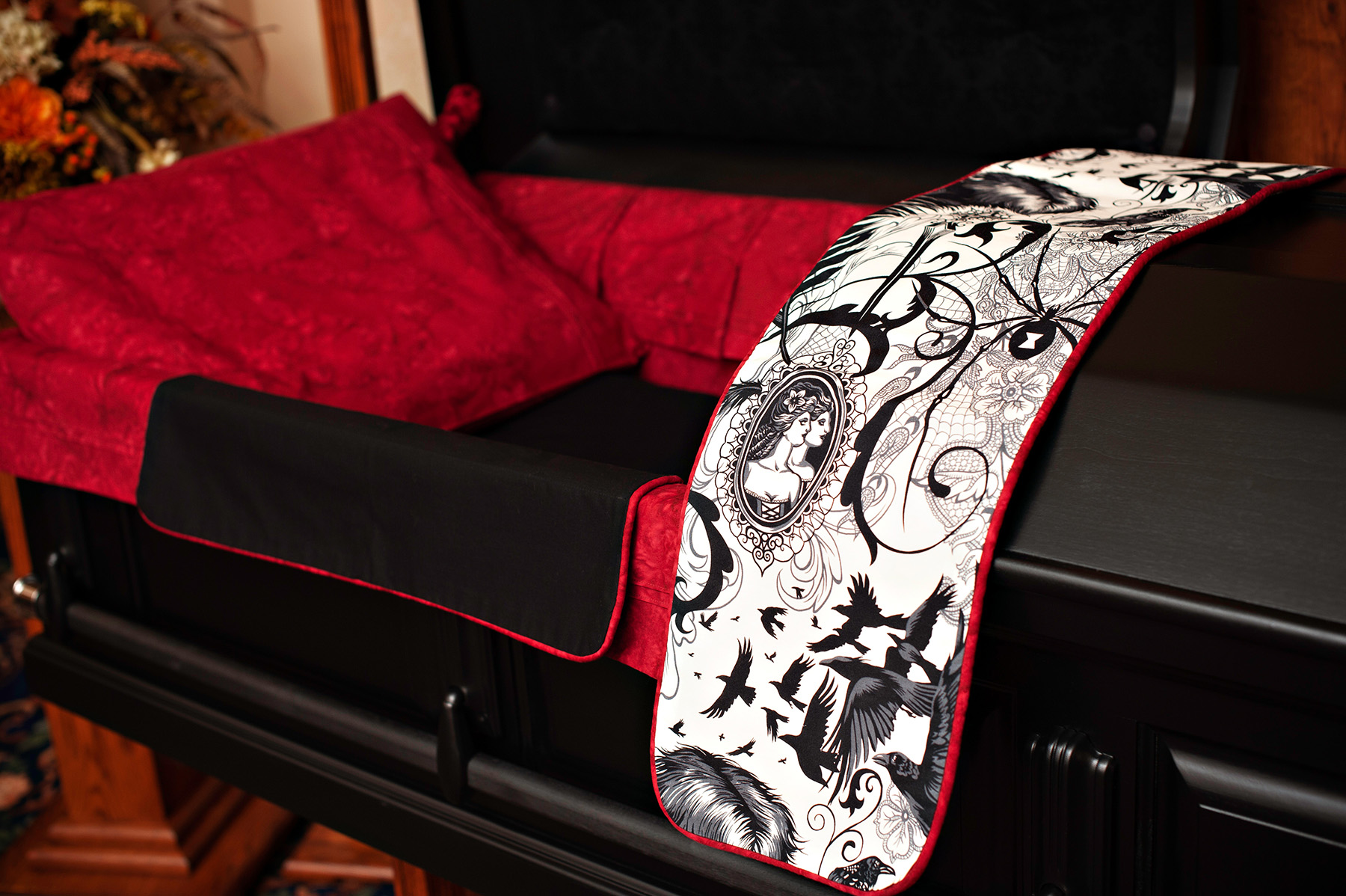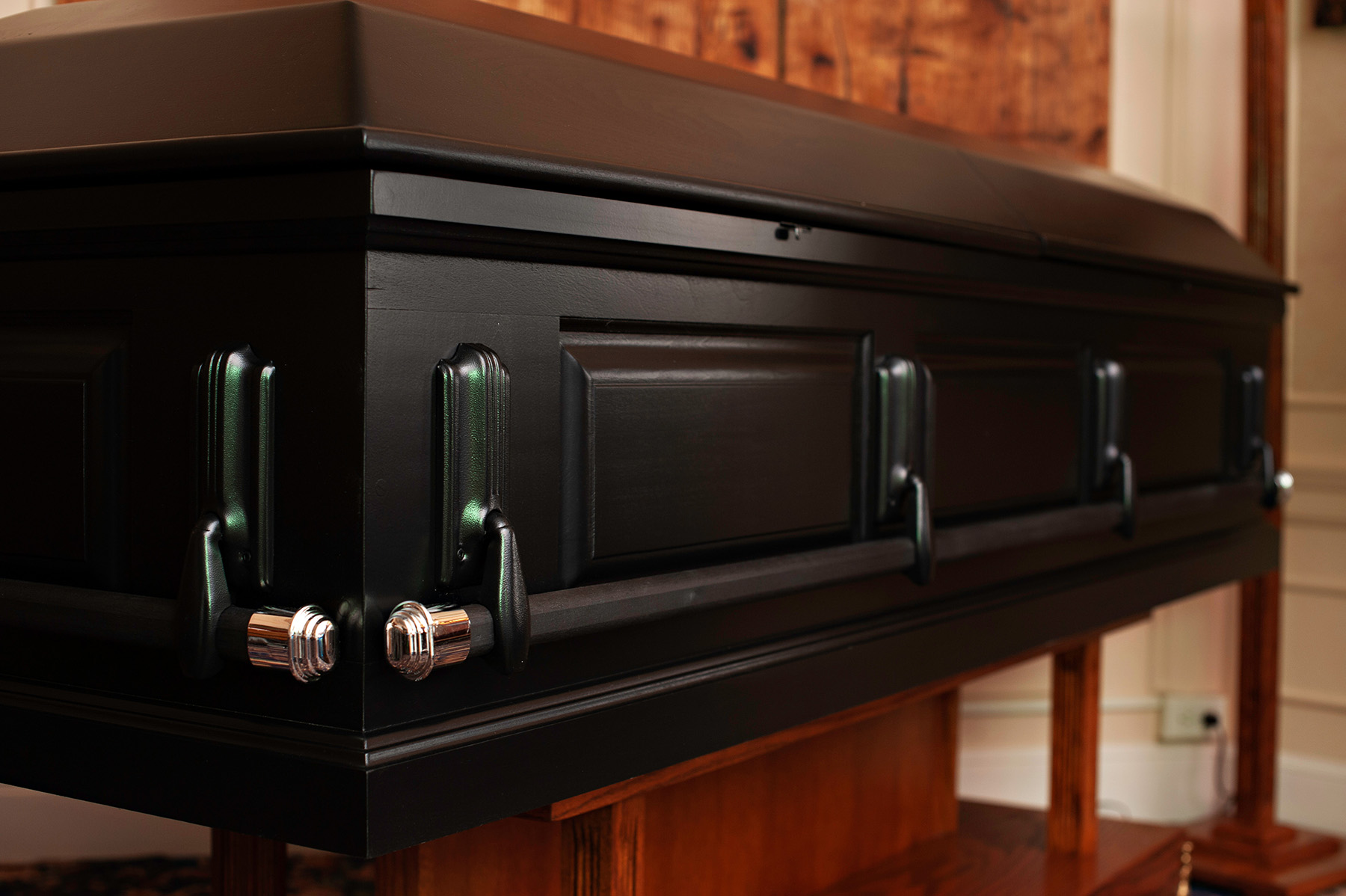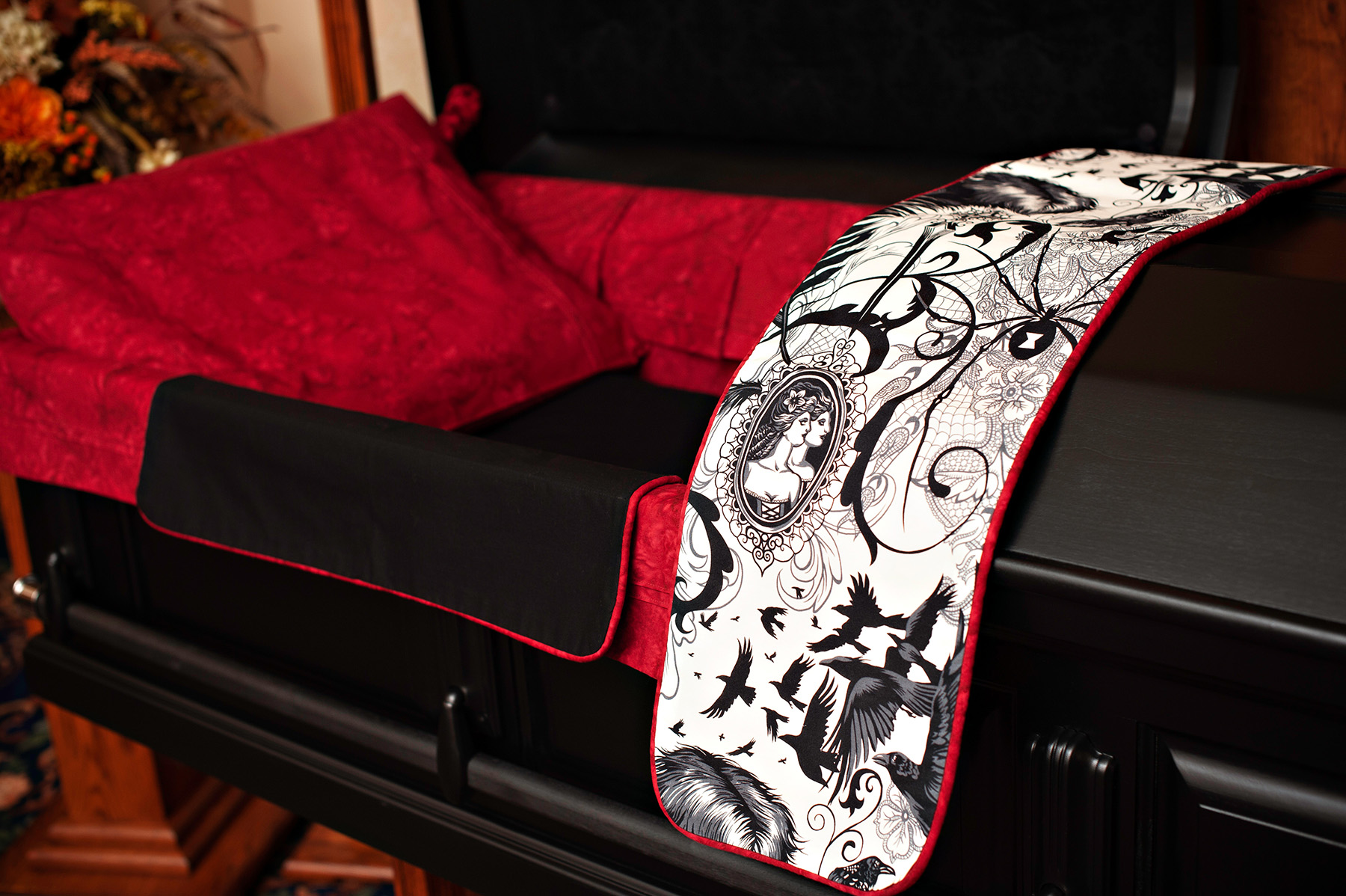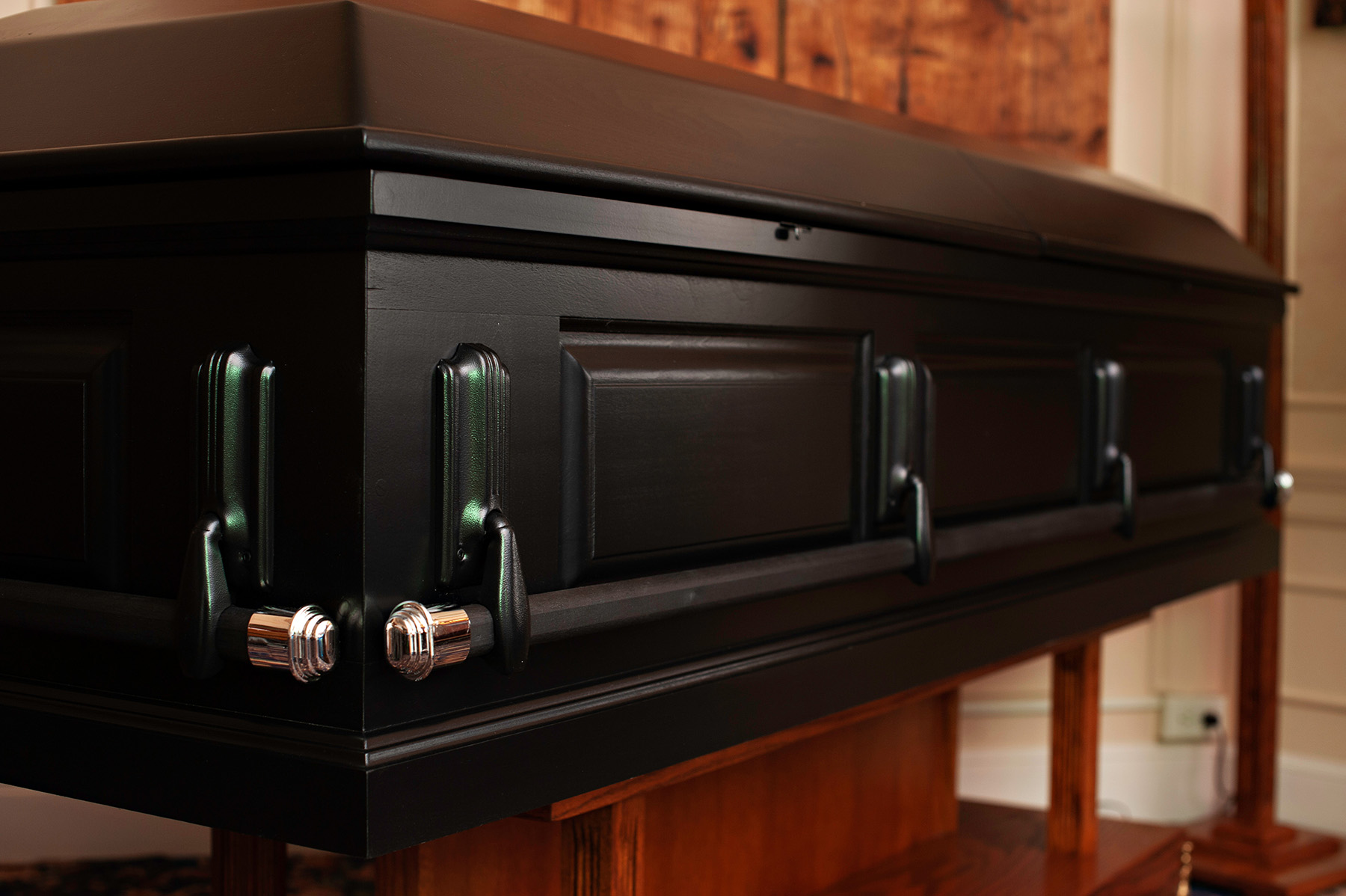 The Reaper
Style: Raised panel
Material: Wisconsin aspen
Color: Black
Finish: Gloss
Upholstery: Red cotton
Interior (in): 76 3/8 x 23 1/2 x 15
Exterior (in): 82 x 29 1/2 x 22
I Have a Secret.
Not for the faint at heart.
Plush red cotton inside inspired by caskets from the 1920s. Glossy black finish with contrasting natural oil-rubbed solid wood handles. Trimmed with The Reaper overlay cotton print. A casket like this has not been seen in America since the Great Depression.
Don't fear the reaper.
This casket makes a statement. That our lives are rich with stories. Some for telling. Some for keeping secret. Adventures of the heart and soul are played out close to home.
Plant it Forward.
Pledge to use any of our caskets in your end-of-life plan and we'll plant 100 trees at our next annual planting. Your pledge costs nothing and takes 5 minutes so Pledge today.