Vintage in Sweetheart Pink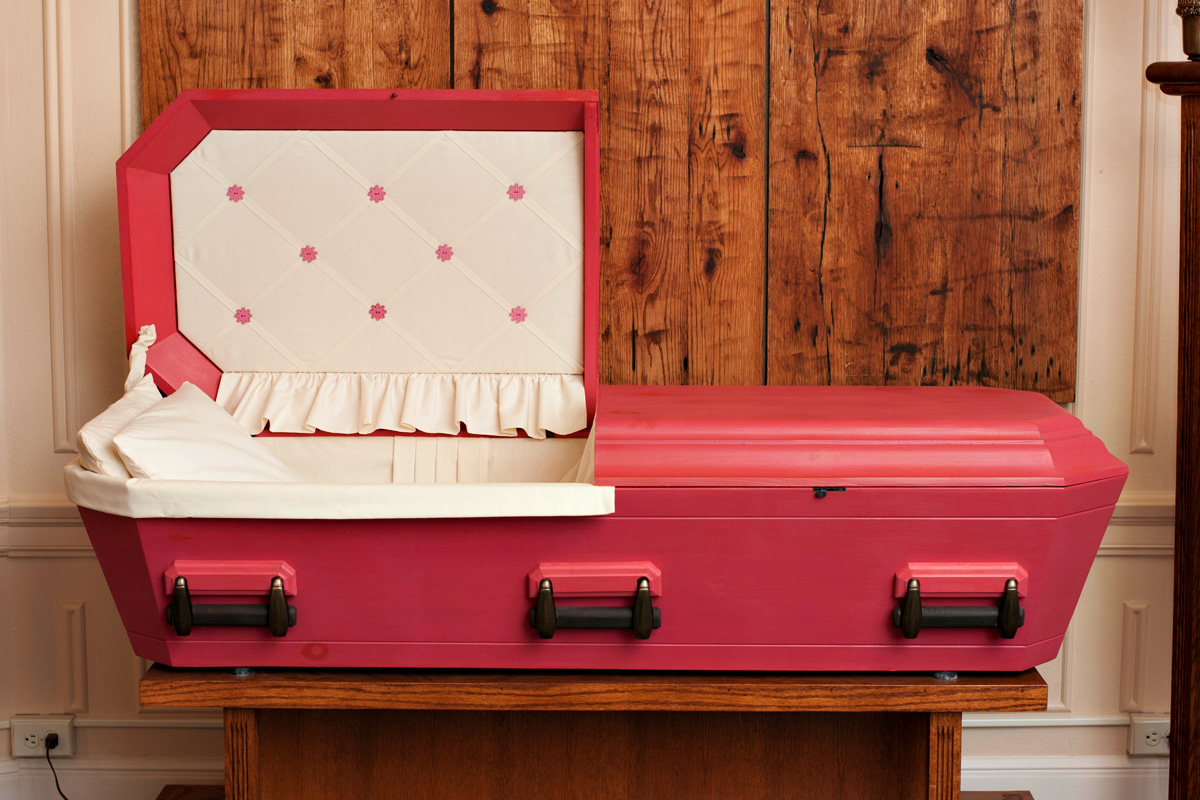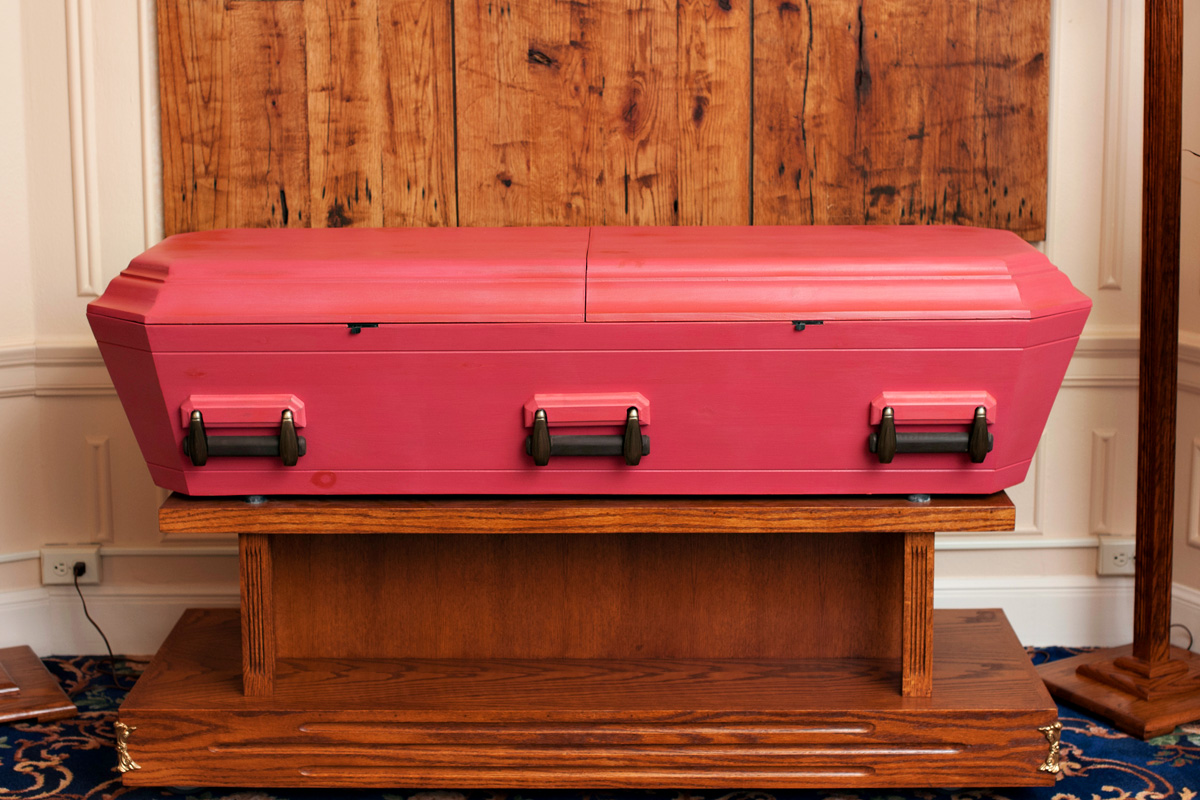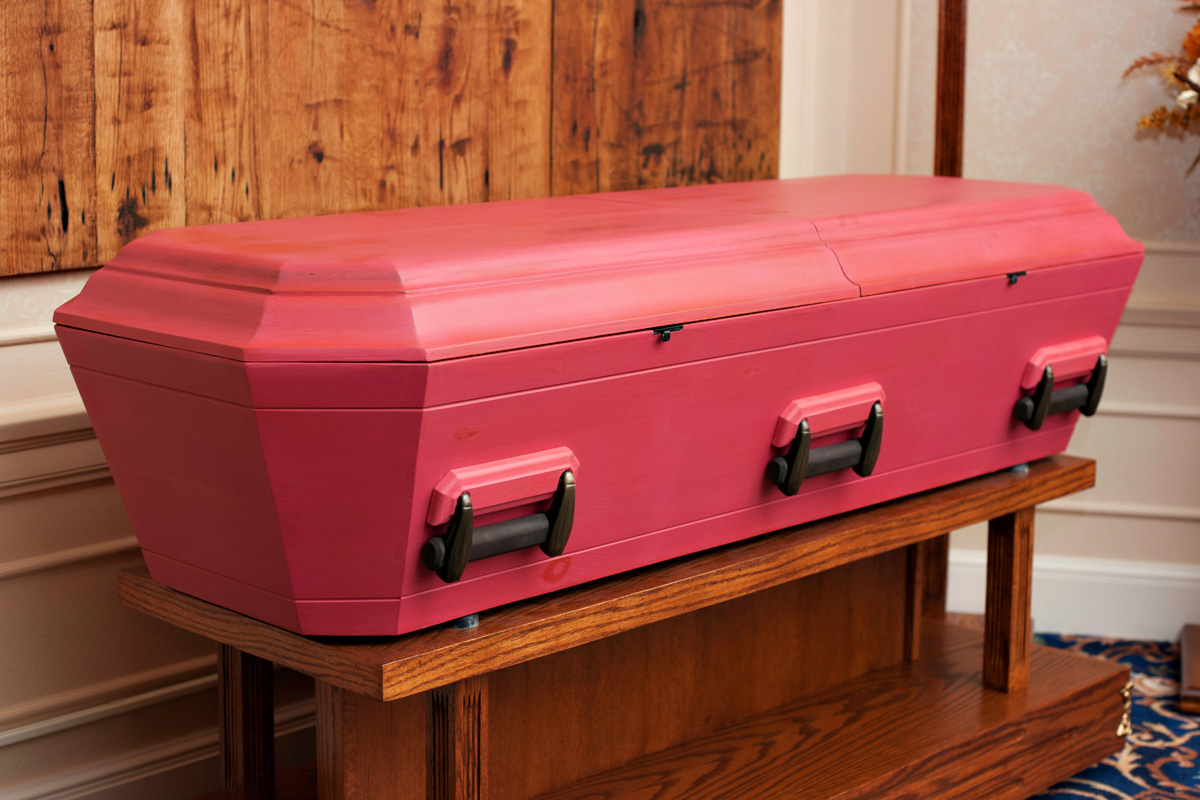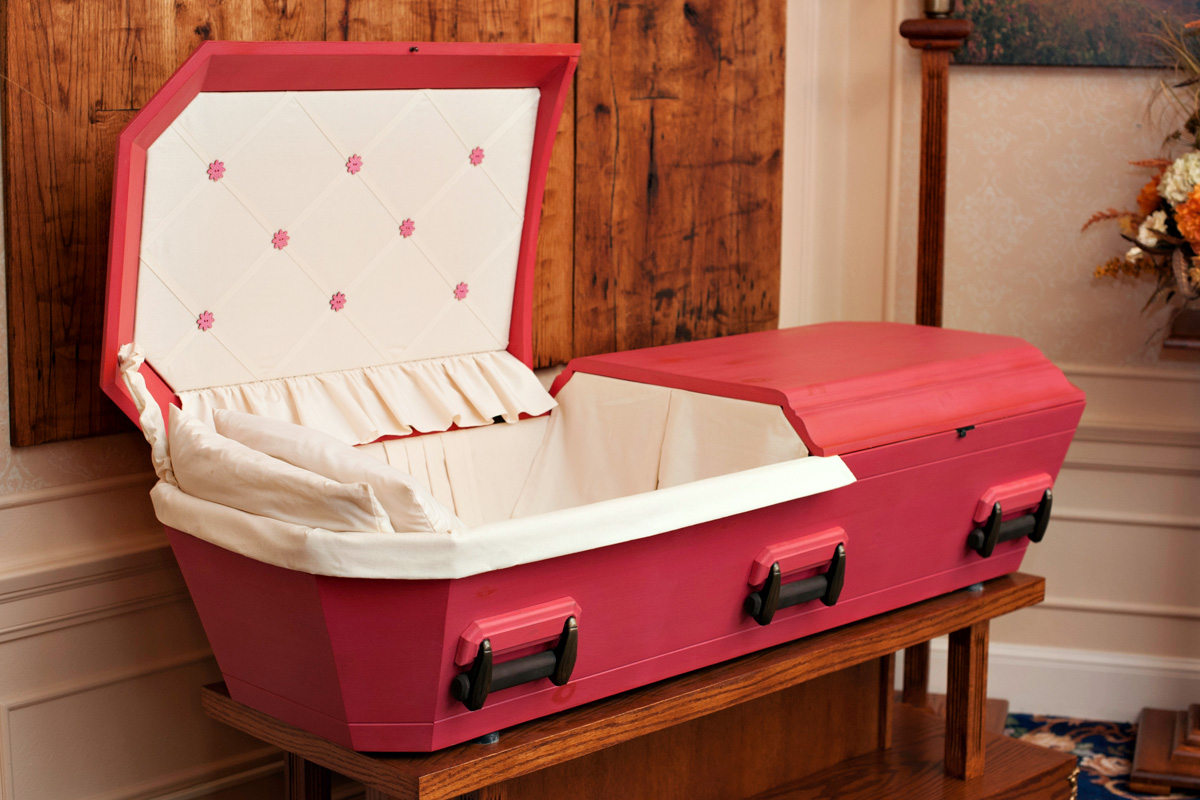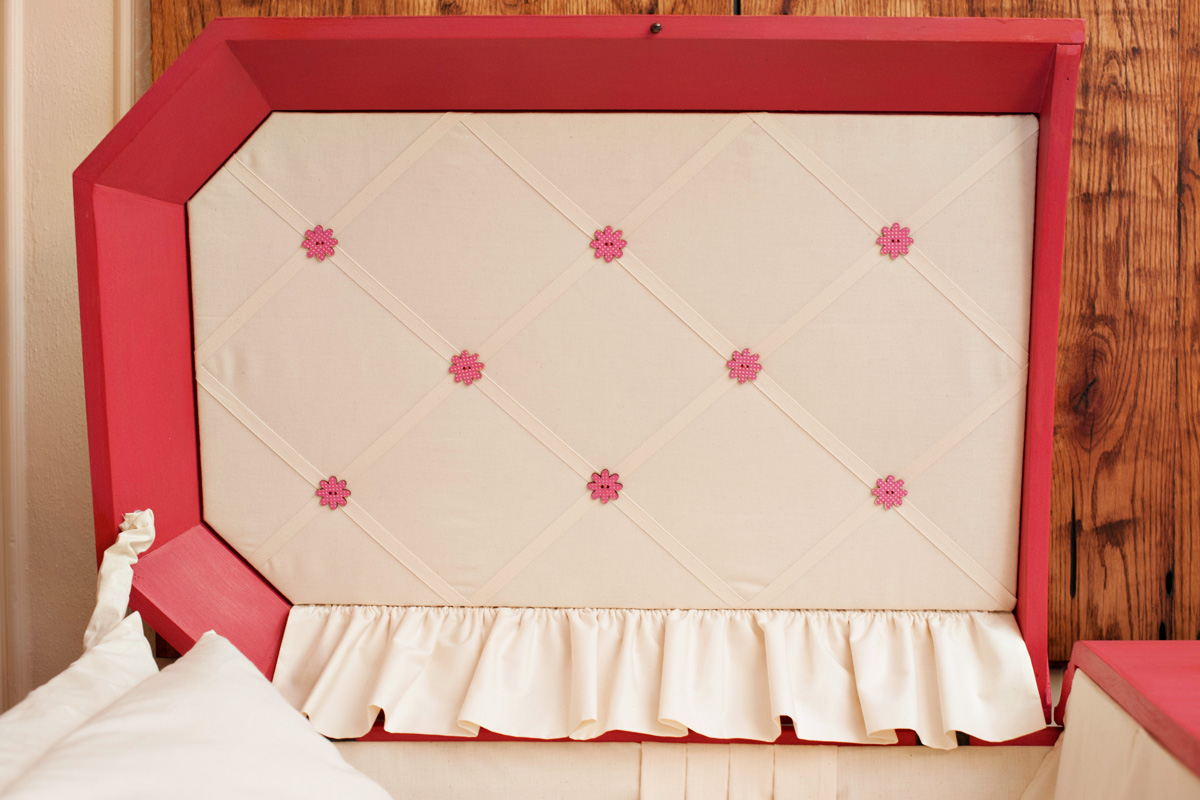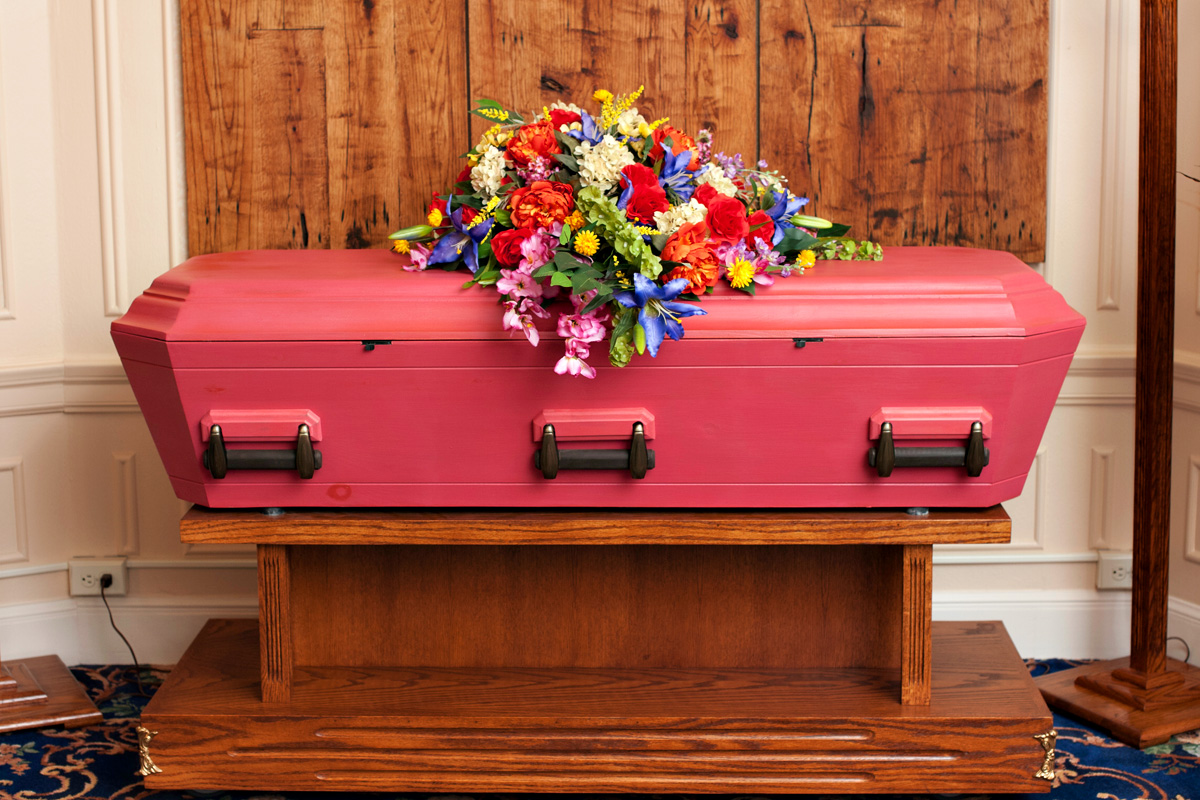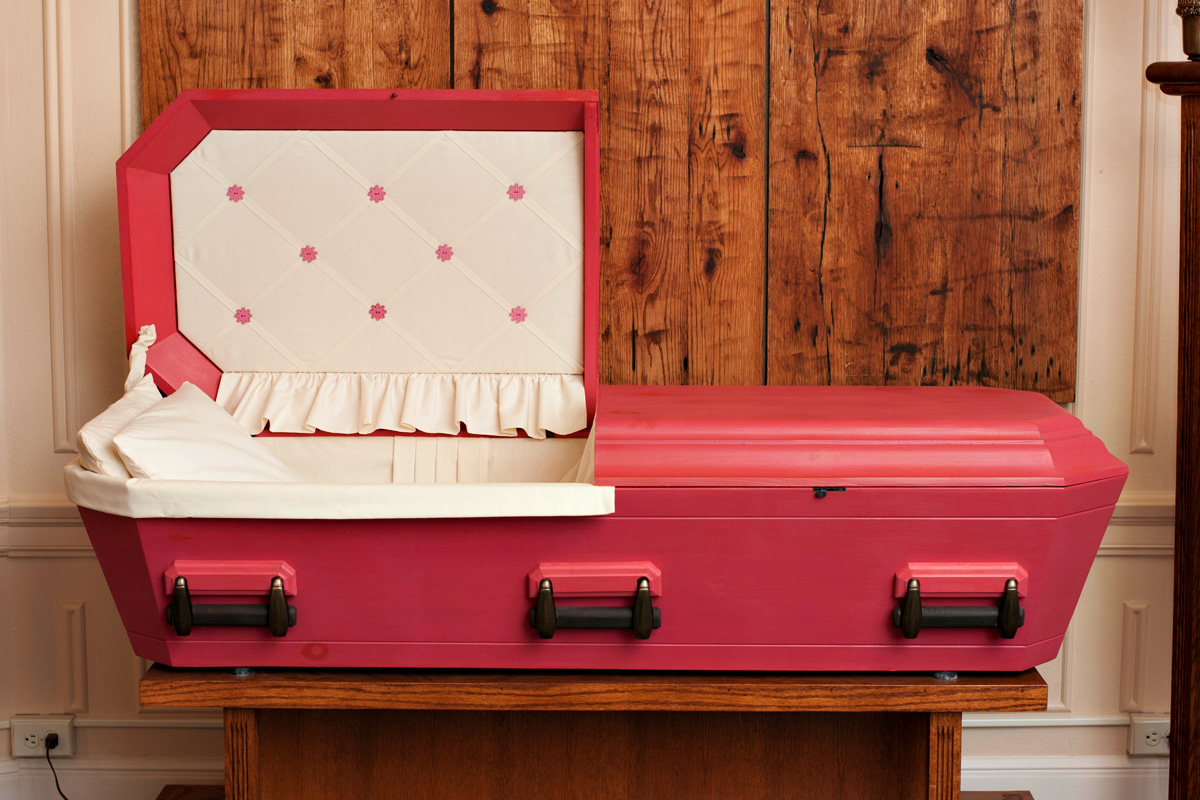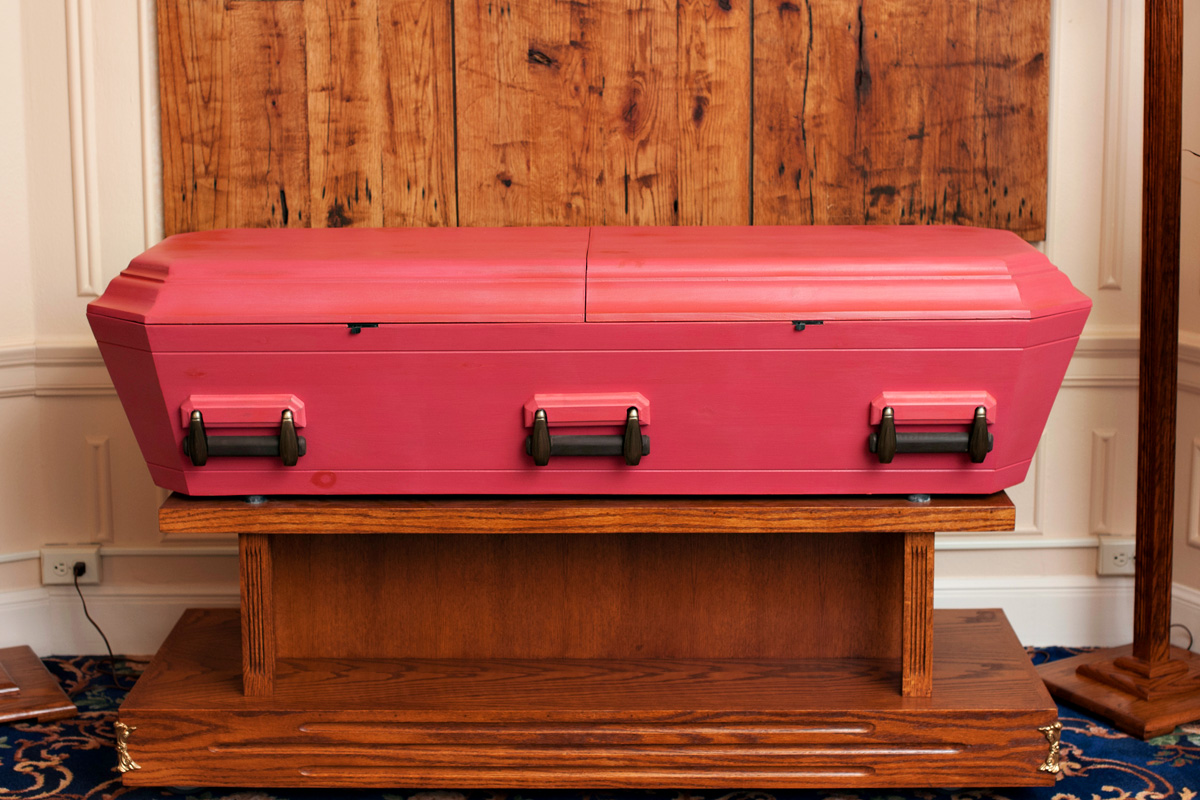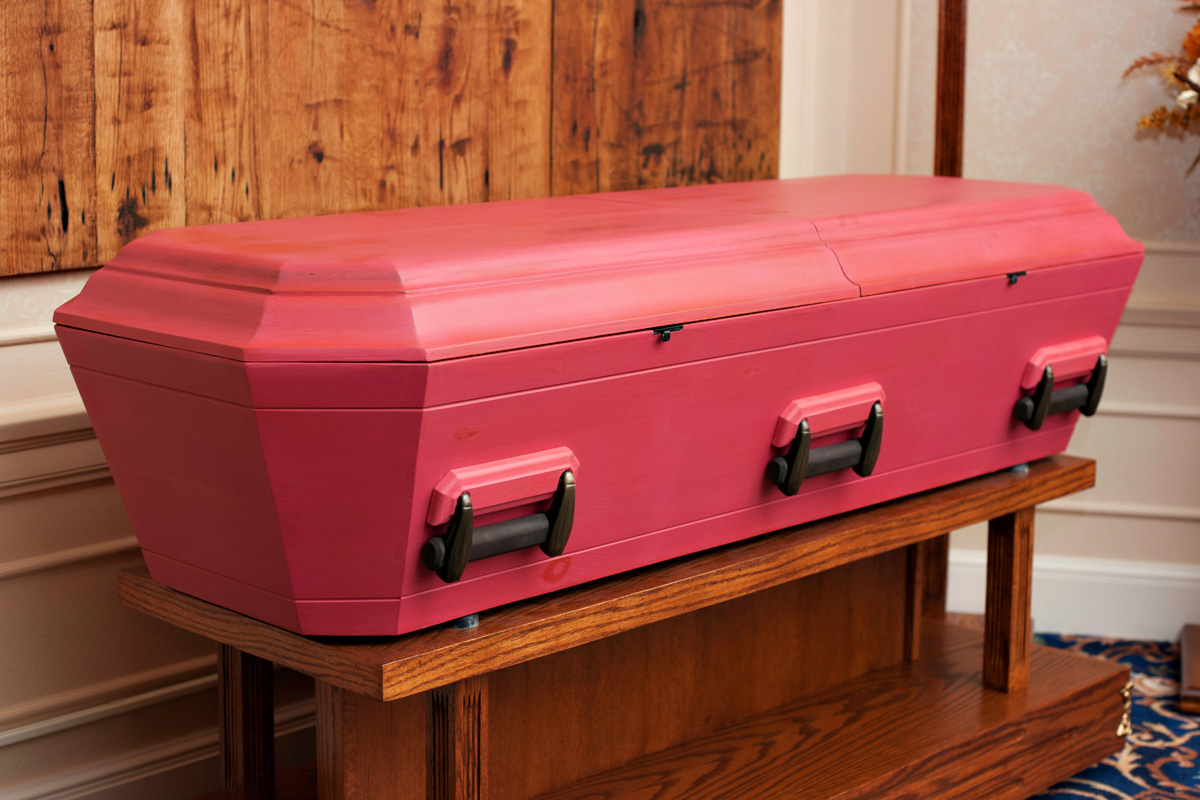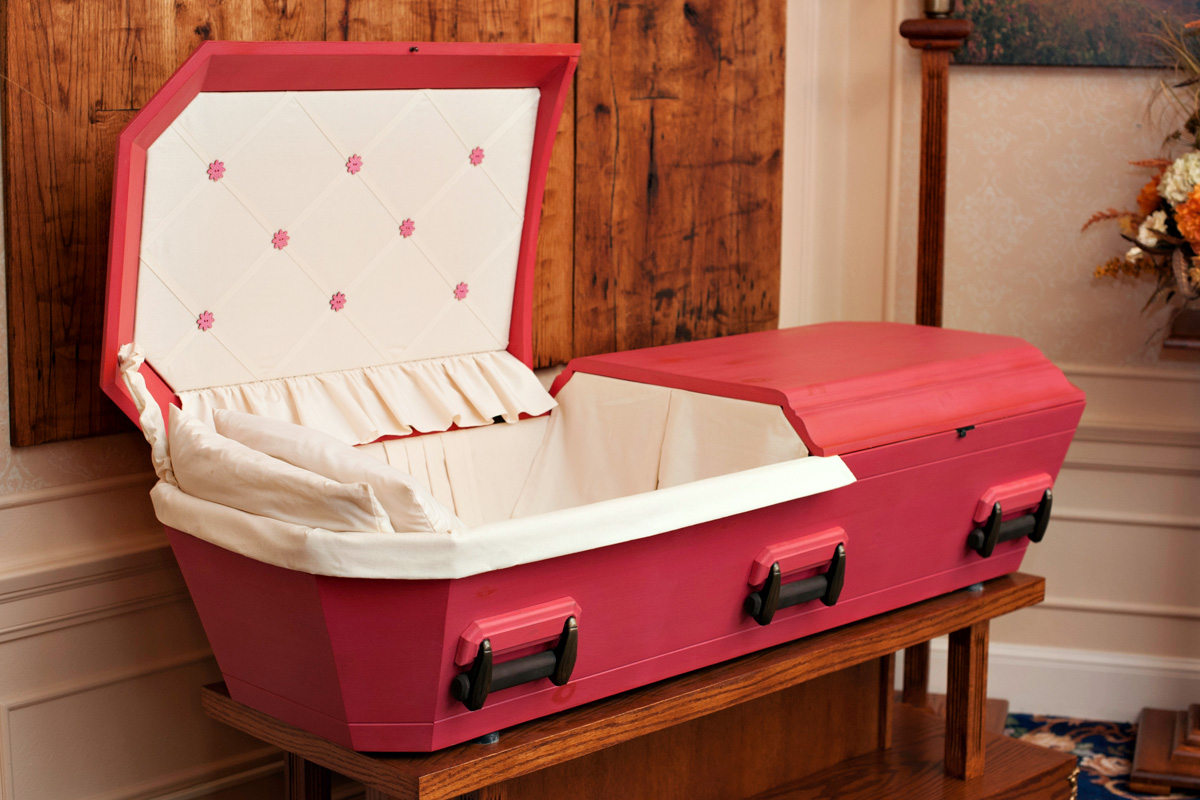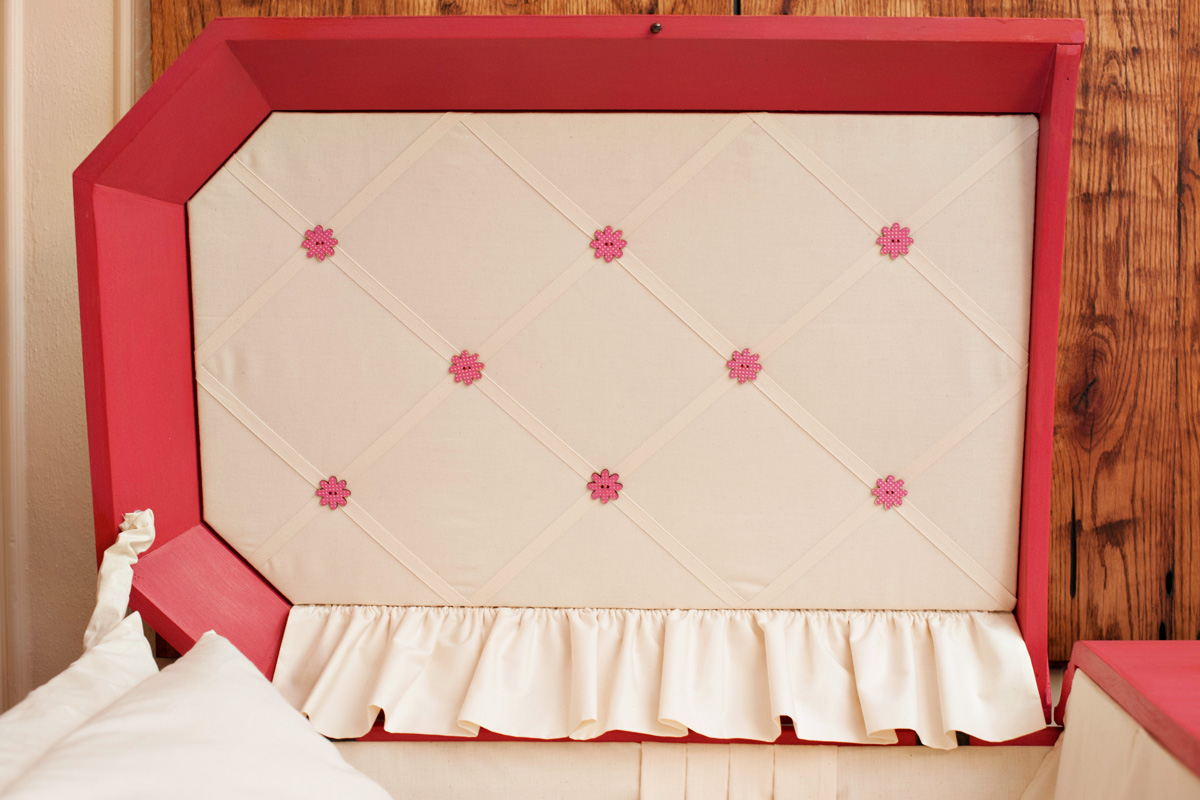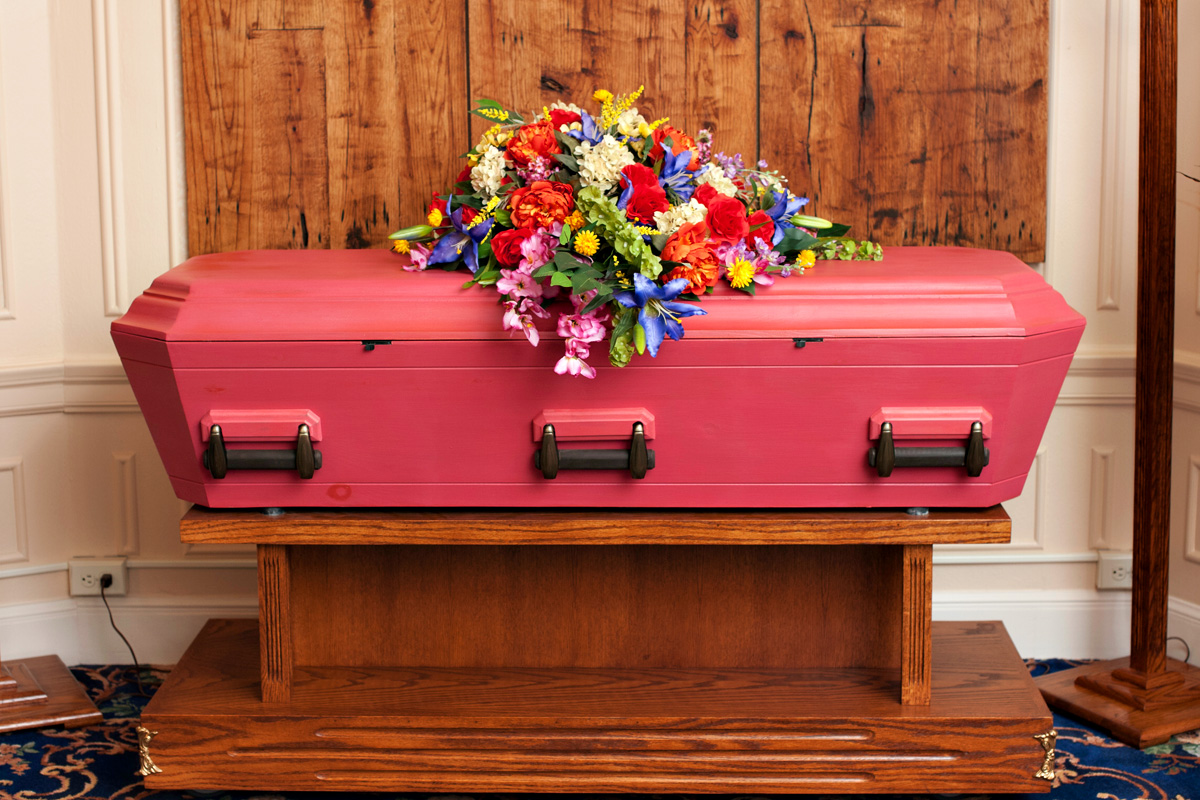 Vintage in Sweetheart Pink
Style: Vintage 8-sided casket with swingbar handles
Material: Wisconsin pine
Color: Sweetheart Pink
Finish: Handpainted milk paint finish antiqued and sealed with natural Carnuba Wax
Upholstery: Natural cotton and lace
Exterior (in.): 66L x 24.5W x 16H
Interior (in.): 60L x 18W x 12H
For my Little Sweetheart.
Every casket we build is special. Built for someone. Crafted by hand in painstaking detail.
But this one is different. My daughter, Cecelia, has spent a lot of time with me in my workshops woodworking, tinkering, painting, waxing, and whatnot. She was only six when I was prototyping this vintage style casket. Cecelia asked if she could design the casket by picking the color, finish, fabric, buttons, and details.
This is what Cecelia designed. Exactly how she wanted. Hand-painted in Sweetheart Pink with genuine real milk paint. Lightly antiqued. Hand-buffed in clear wax. Upholstered in pure natural cotton adorned with pink flower petal buttons on the ribbon and button cap panel for displaying photos. Precious.
Plant it Forward.
Pledge to use any of our caskets in your end-of-life plan and we'll plant 100 trees at our next annual planting. Your pledge costs nothing and takes 5 minutes so Pledge today.