Plain Pine Box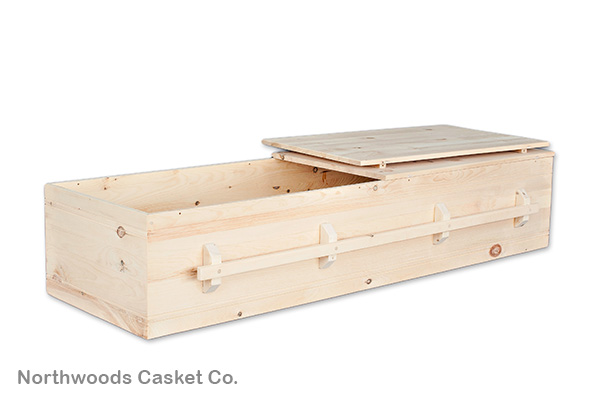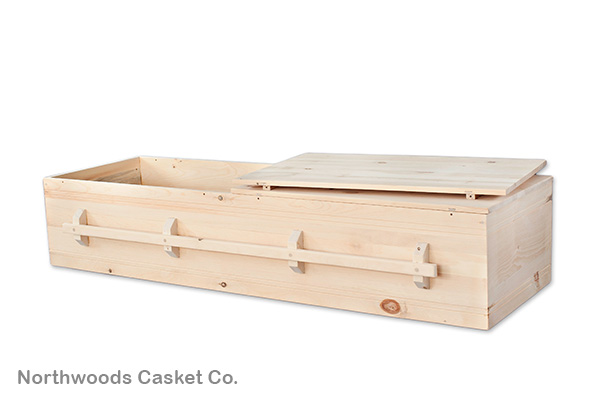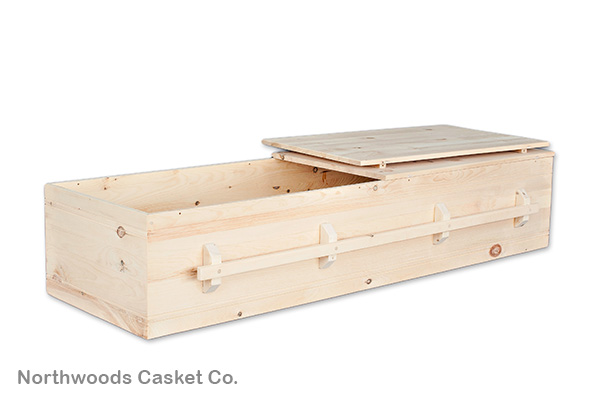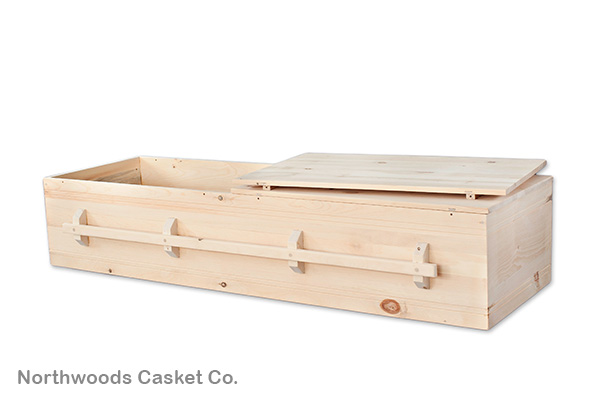 Plain Pine Box
Style: Flat sides with solid wood handles
Material: Wisconsin pine
Color: Natural
Finish: None
Upholstery: Natural cotton (pillow & cushions only)
Interior (in): 77 x 21 3/4 x 14 3/4
Exterior (in): 78 x 27 1/2 x 17 3/4
No Coincidence.
Dad always said, "Just put me in a Plain Pine Box."
No fussing. No worries. No hesitation.
He wasn't kidding, but we acted like he was.
There was no shame in it. Dad had something to say about it and he said it clearly. And so we listened. That was some time ago--it could just as well have been yesterday. Nonetheless, we have not forgotten. Plain Pine it is then. No fussing.
This Plain Pine Box contains no metal. The solid wood handles are secured with dowel joinery and the lids are kept in balance with the seasonal changes of the air by long dovetail slide joints that make this box anything but simple. Plain yes, but not Simple.
Dad would be proud.
Plant it Forward.
Pledge to use any of our caskets in your end-of-life plan and we'll plant 100 trees at our next annual planting. Your pledge costs nothing and takes 5 minutes so Pledge today.