Midnight Blue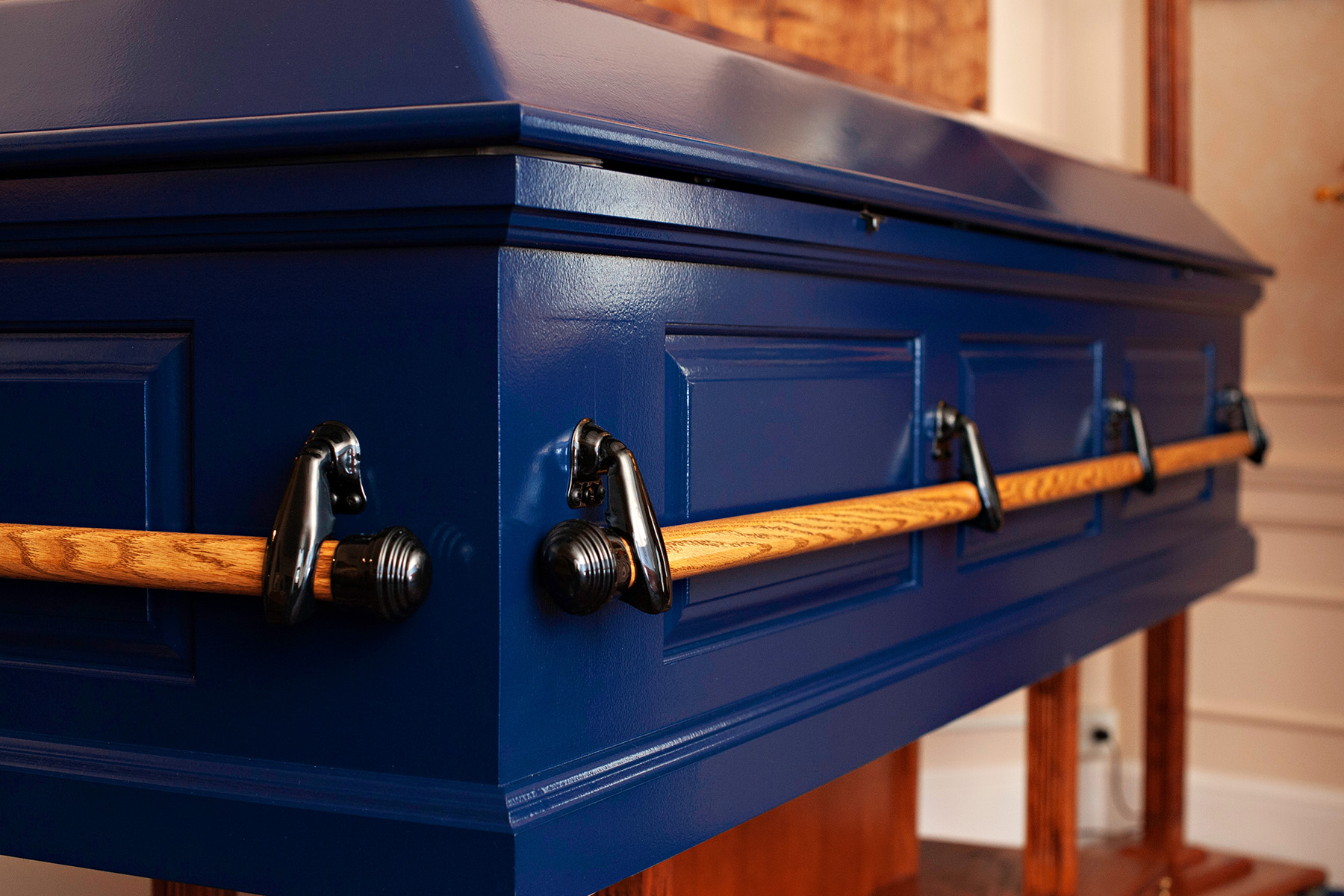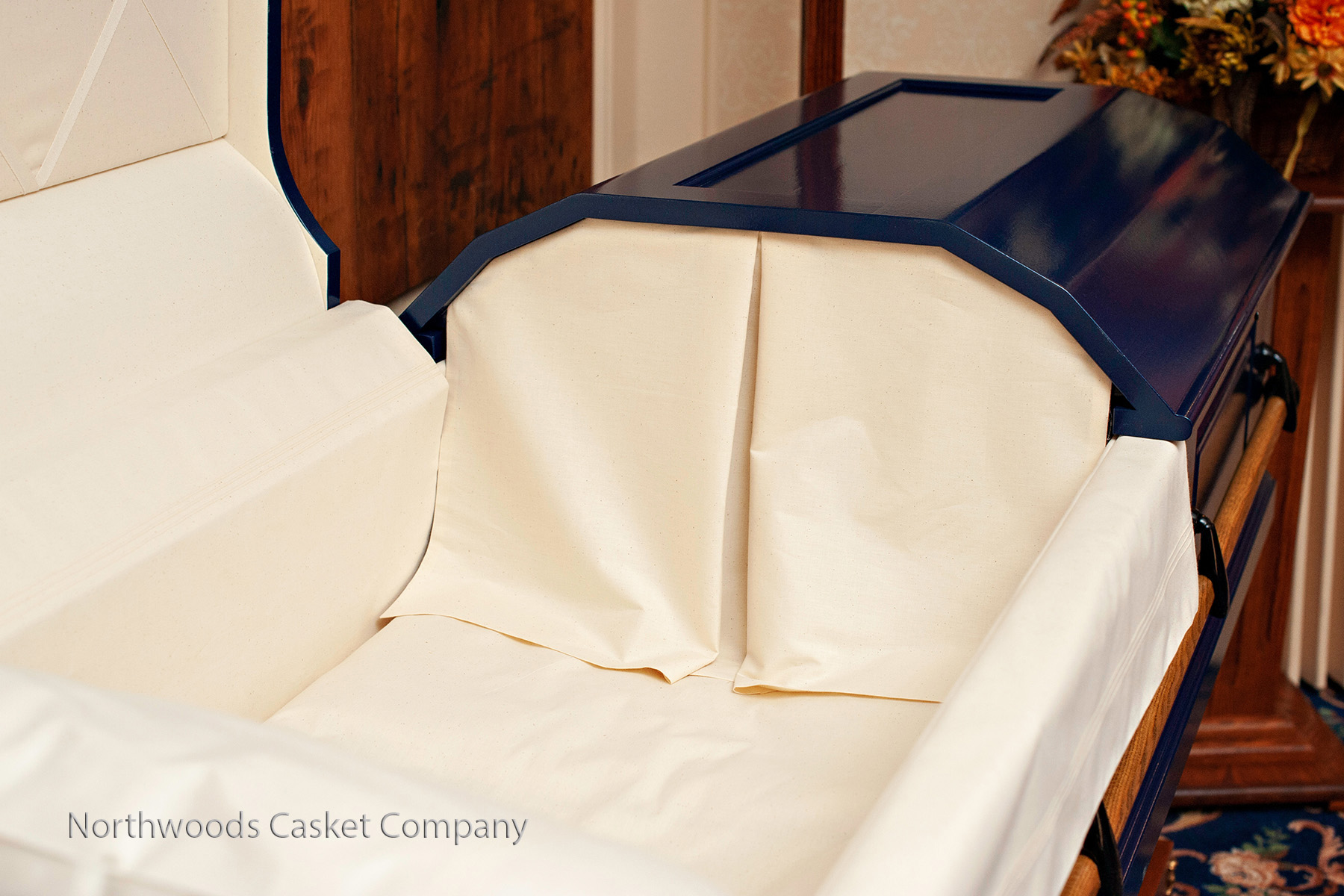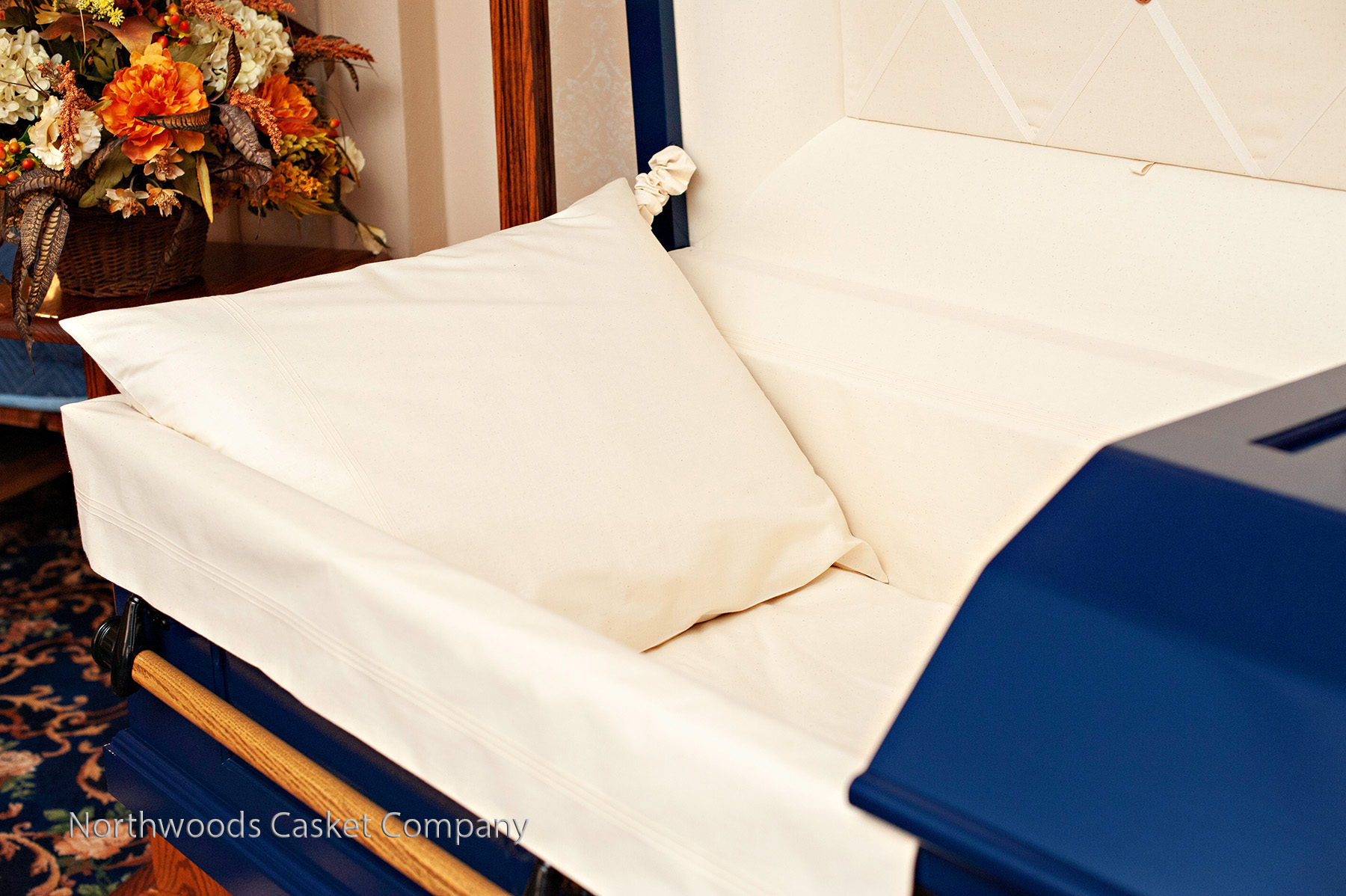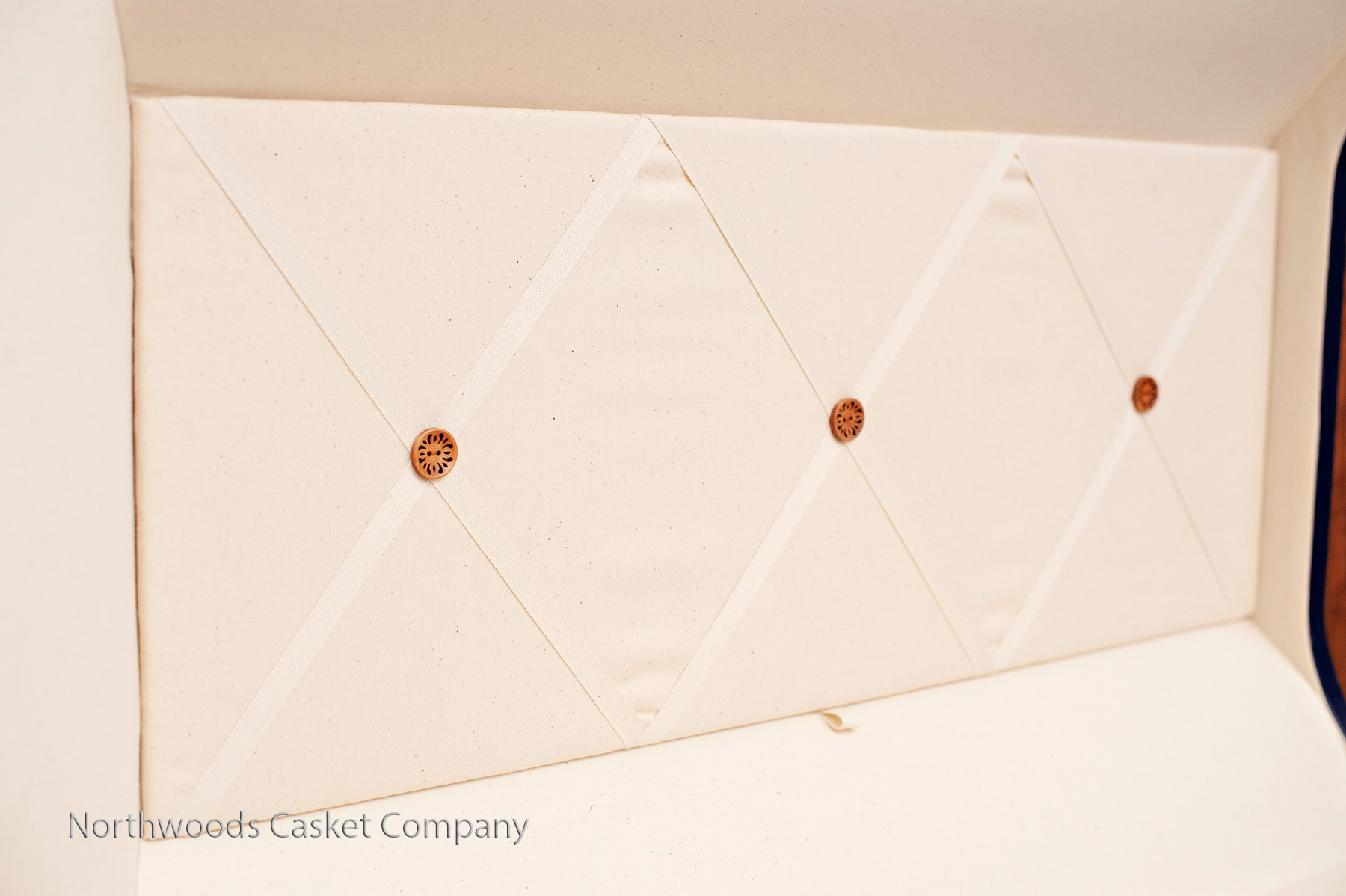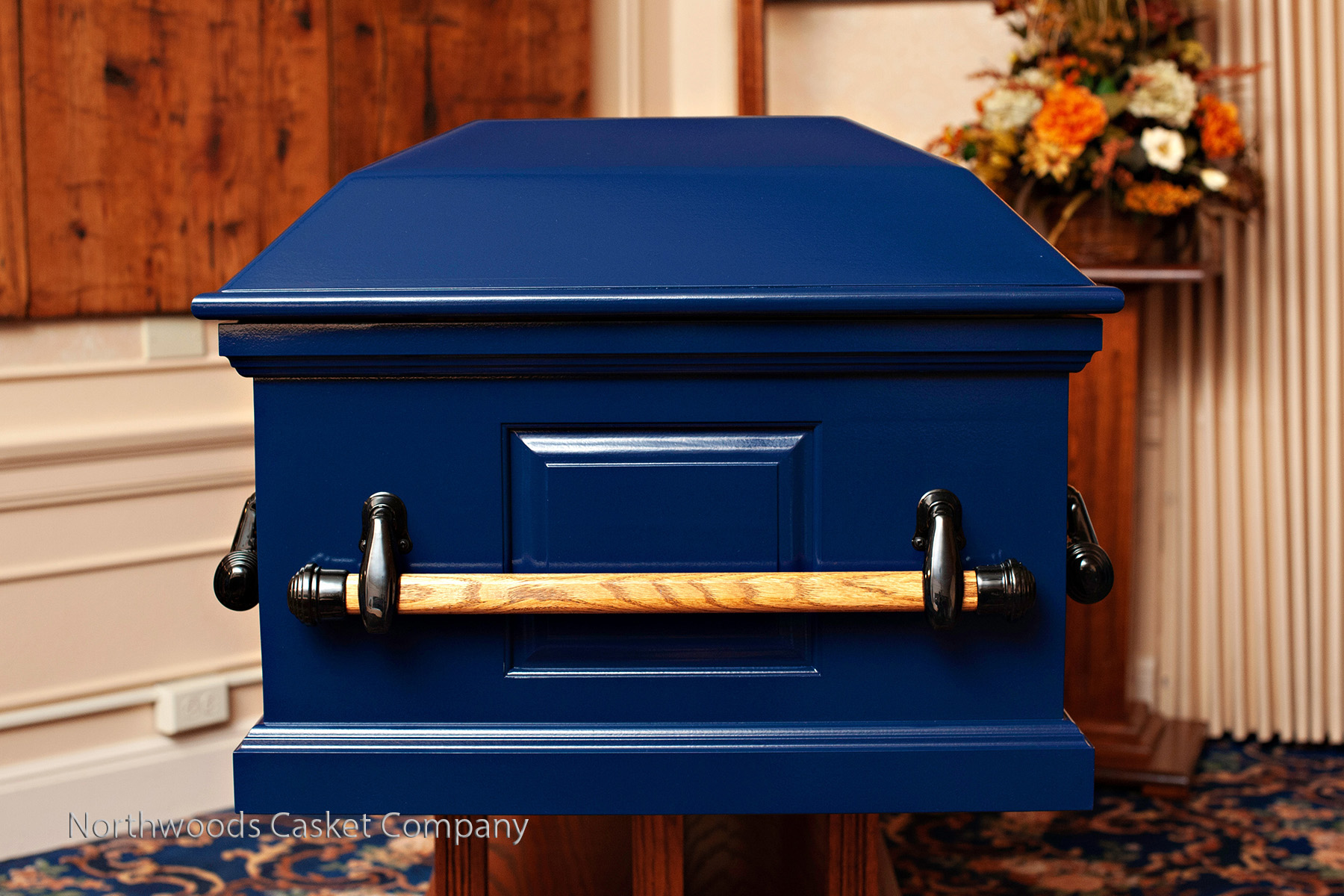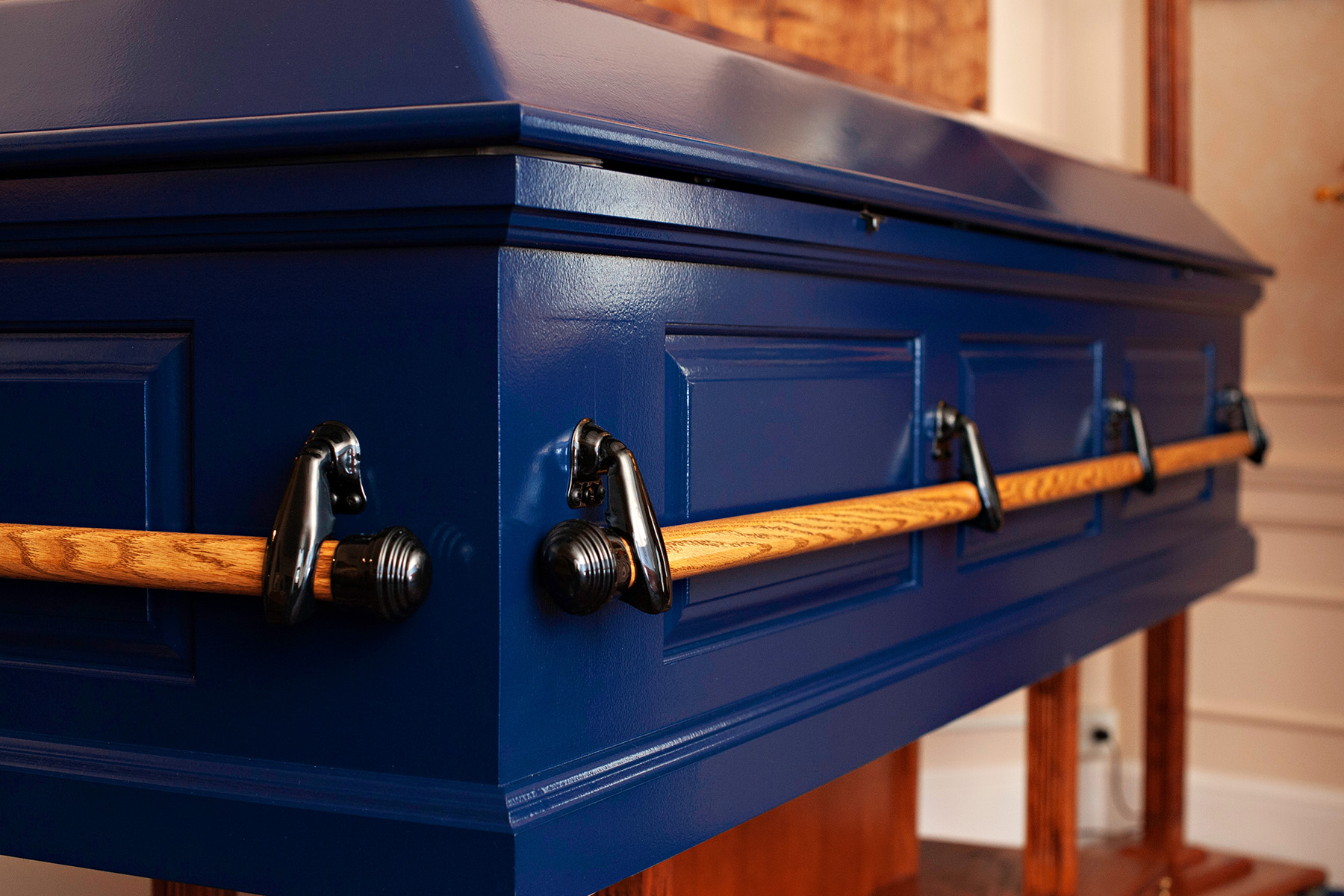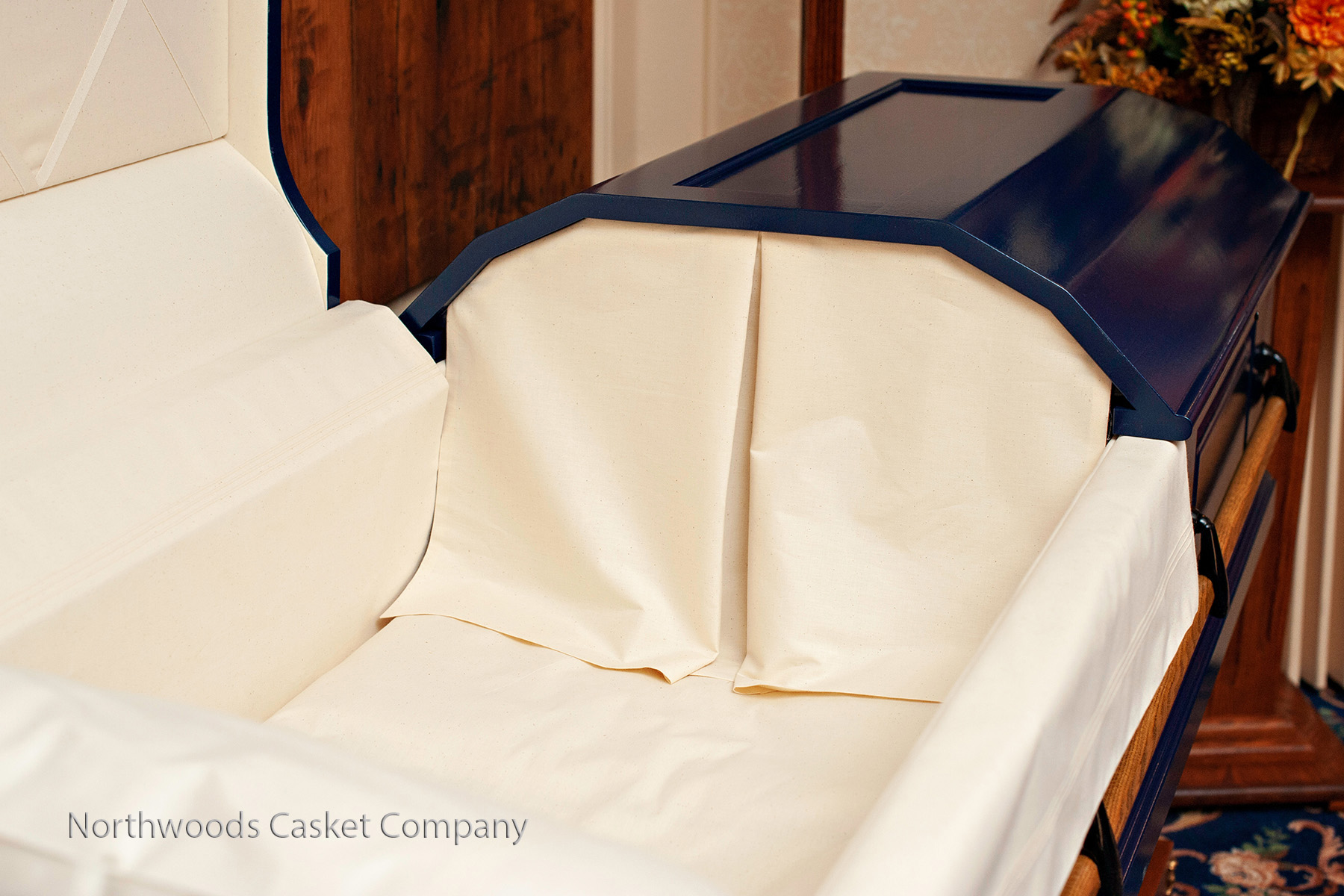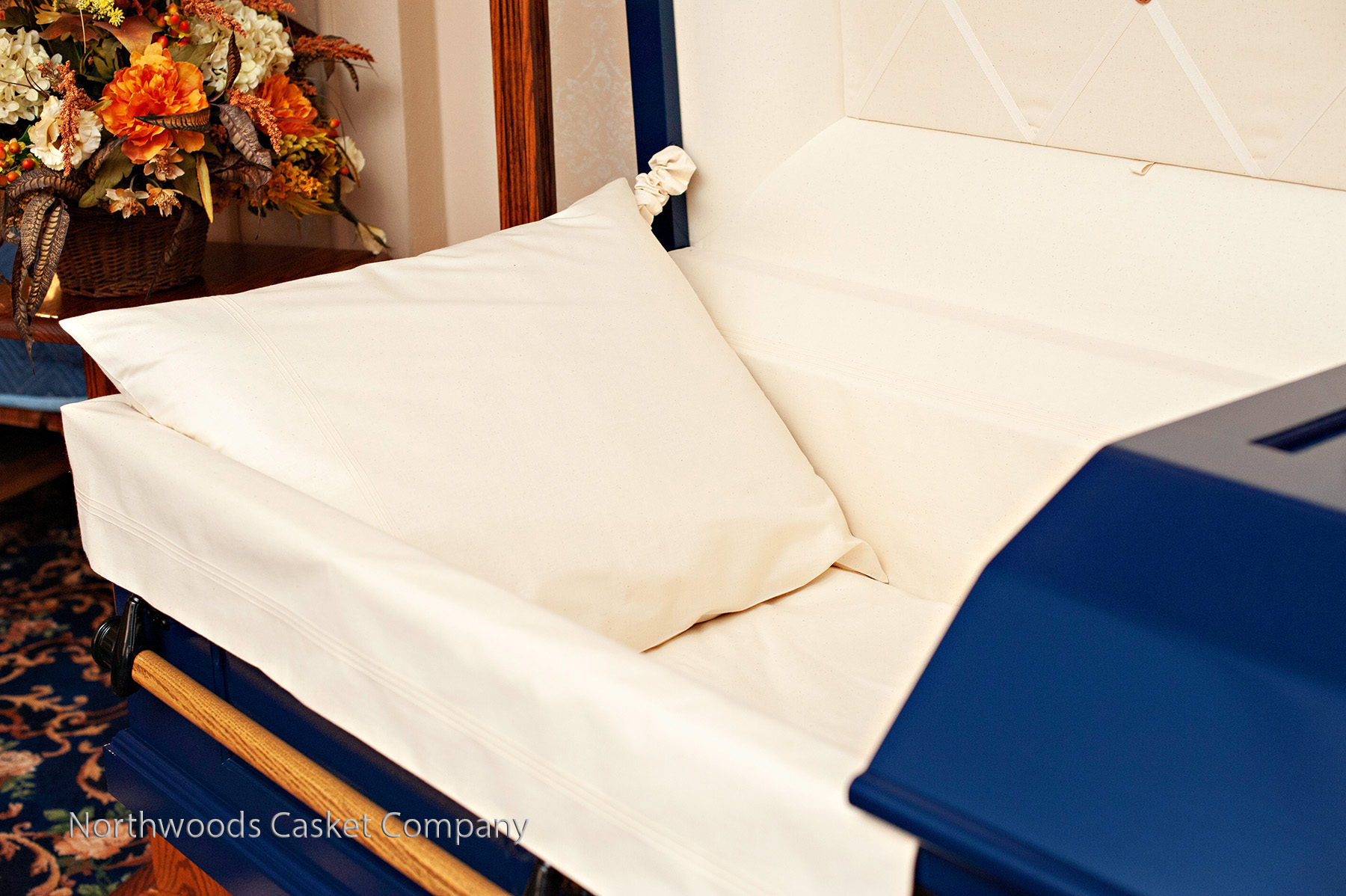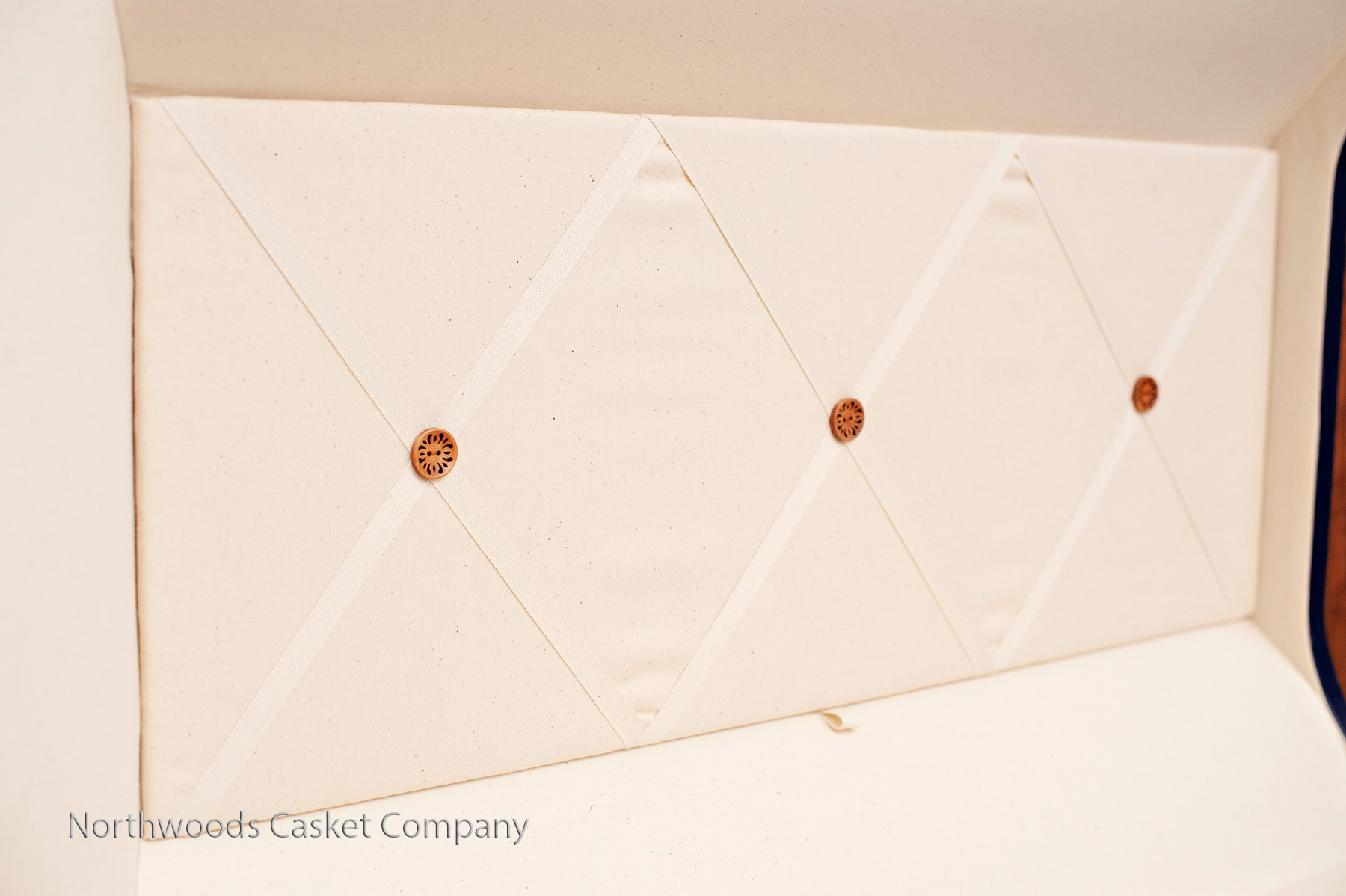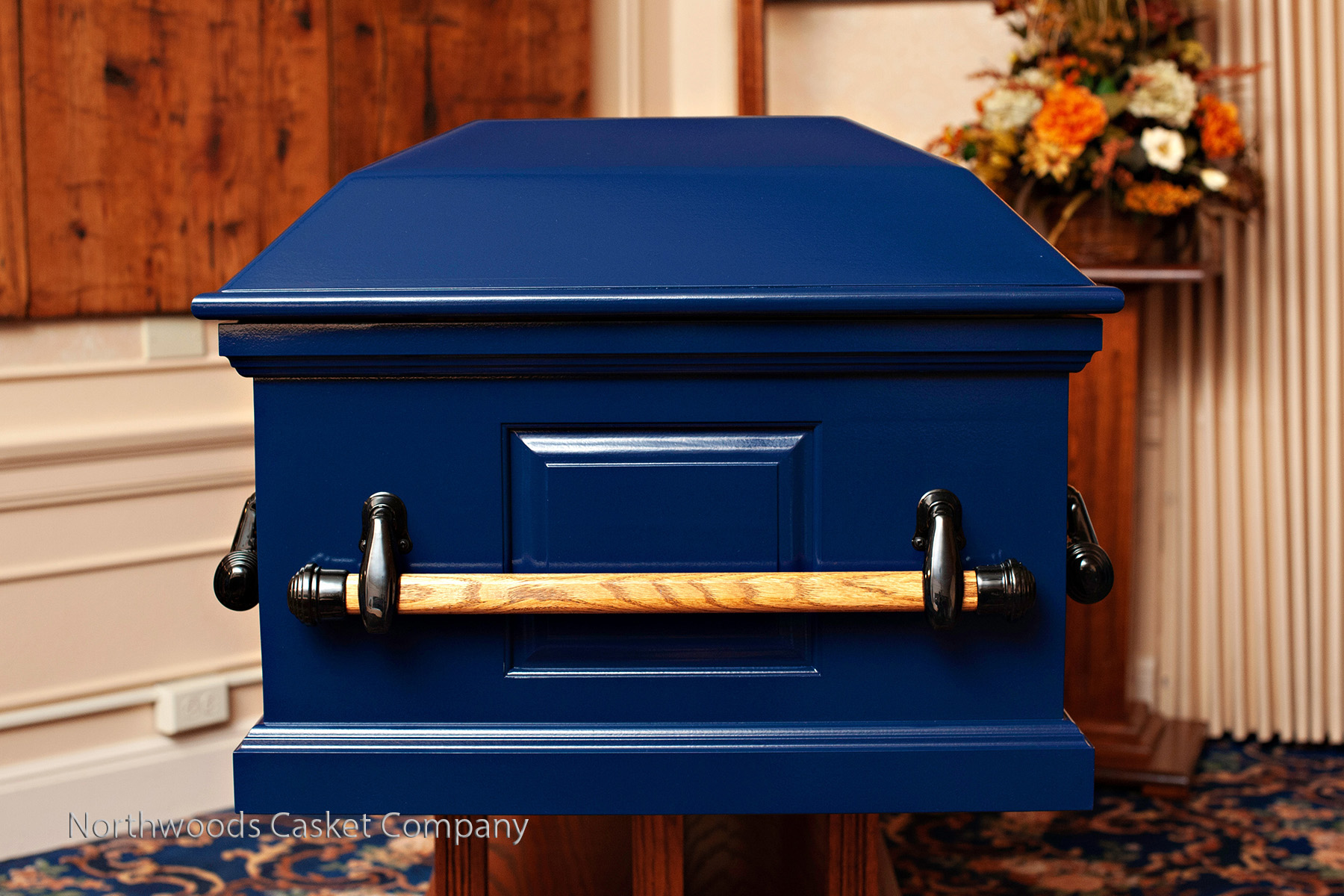 Midnight Blue
Style: Raised panel with oak wood handles
Material: Wisconsin aspen
Color: Midnight blue
Finish: Milk paint, water-based topcoat, dark tung oil
Upholstery: Natural cotton
Interior (in): 76 3/8x 23 1/2 x 15
Exterior (in): 82 x 29 1/2 x 22
Life is simple, it's either cherry red or midnight blue.
Blue is, undeniably, the most favorited of all colors. It is also the least occurring color in nature. Interestingly, where blue does occur in nature it is not a function of pigment, but rather a function of an object's structure making blue both interestingly scientific and mystic. Blue sky. Deep blue sea. Cobalt blue.
In a psychological sense, blue is the most gender neutral of all colors. Blue is a calming color. Trustworthy. Dependable. Committed.
It is no wonder then, that blue is the most sought after casket color in a funeral parlour. When it comes to color and caskets, options typically include only steel. This blue casket is for those who seek the organic, and handcrafted, nature of wood.
Handcrafted in Wisconsin aspen, basswood, or pine and sanded to a smooth finish. Painted with milk paint made by General Finishes in East Troy, Wisc. Handles oiled and buffed by hand. Upholstered in natural tea-dyed cotton.
Plant it Forward.
Pledge to use any of our caskets in your end-of-life plan and we'll plant 100 trees at our next annual planting. Your pledge costs nothing and takes 5 minutes so Pledge today.