Maple in Empire Red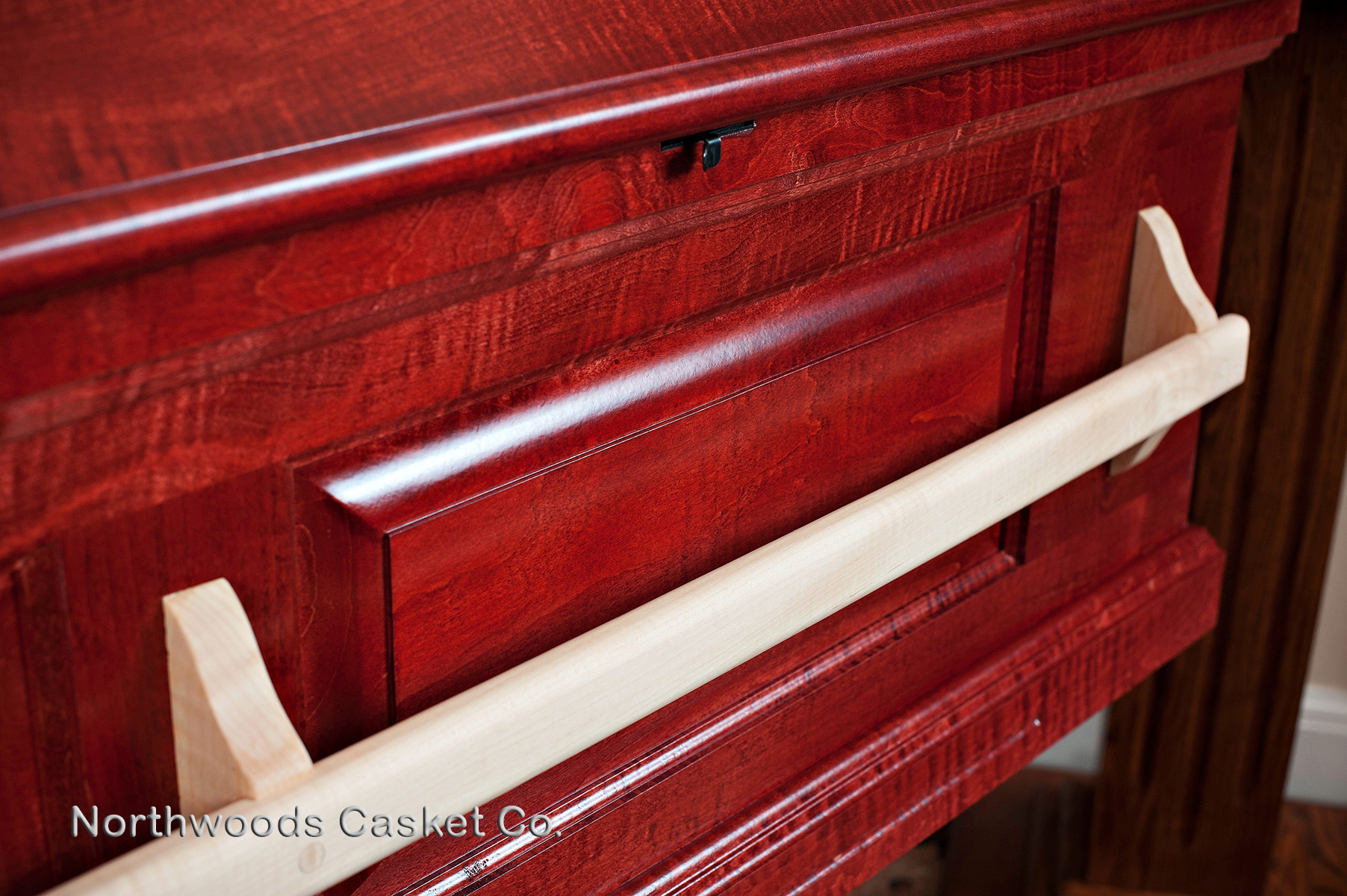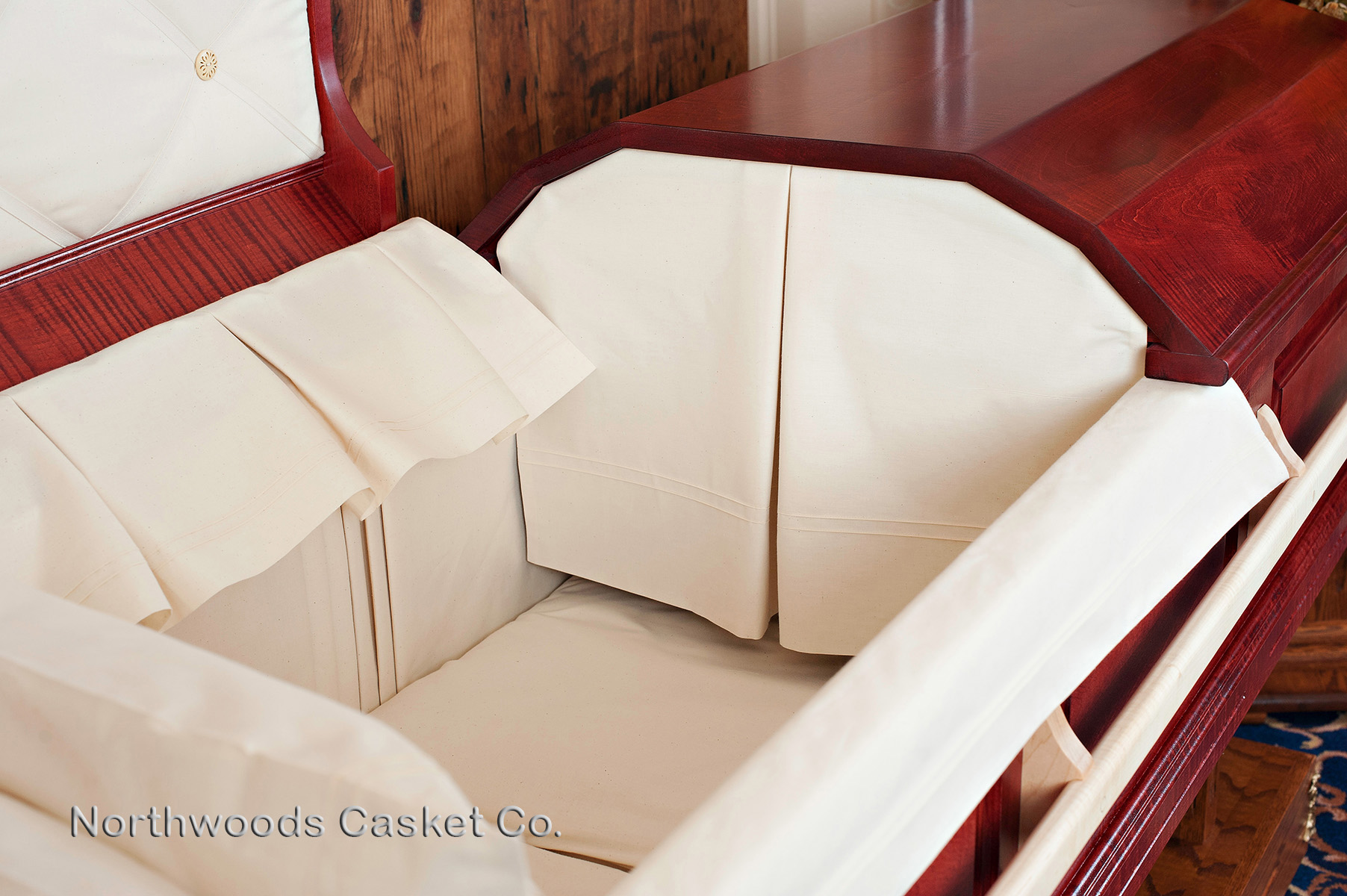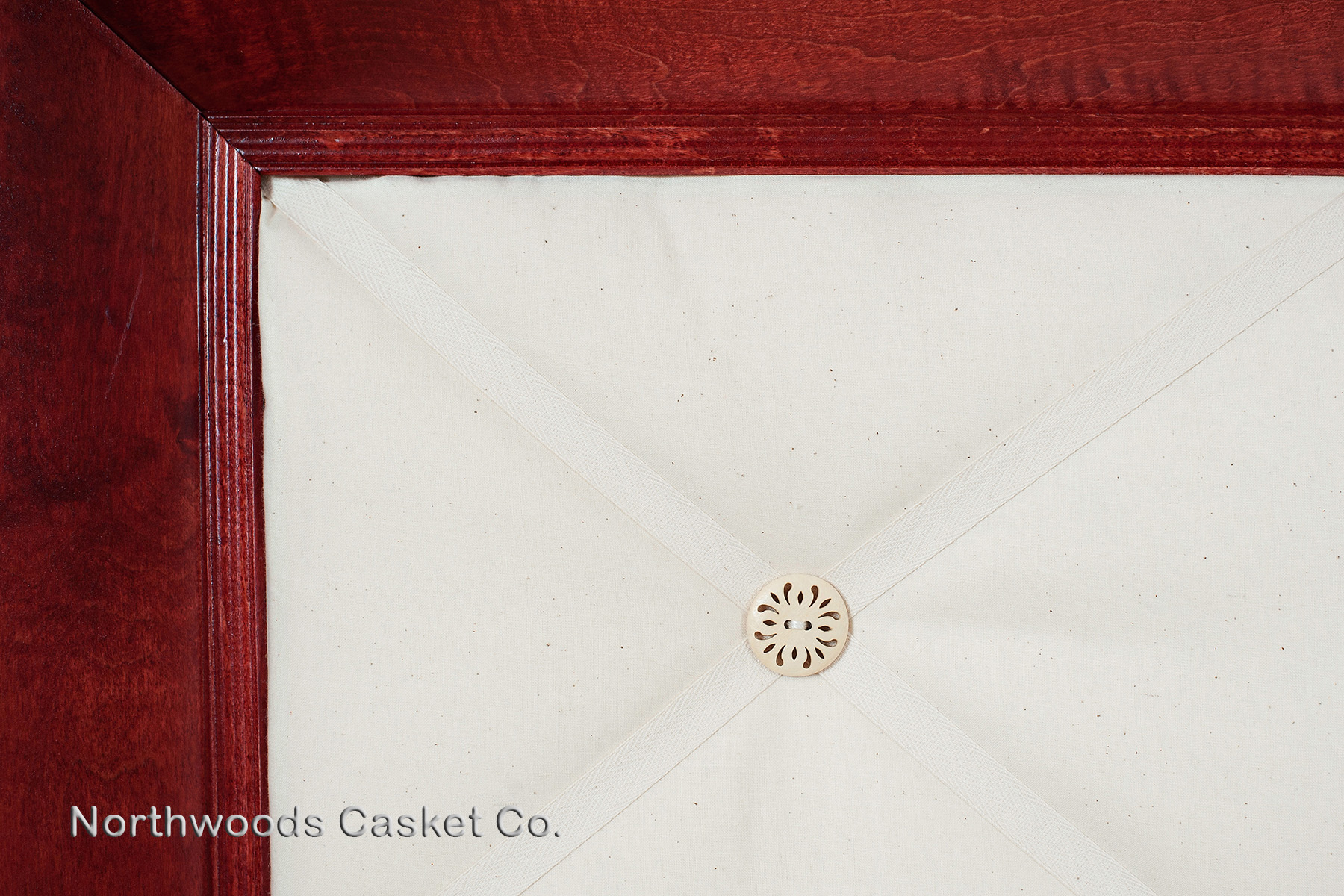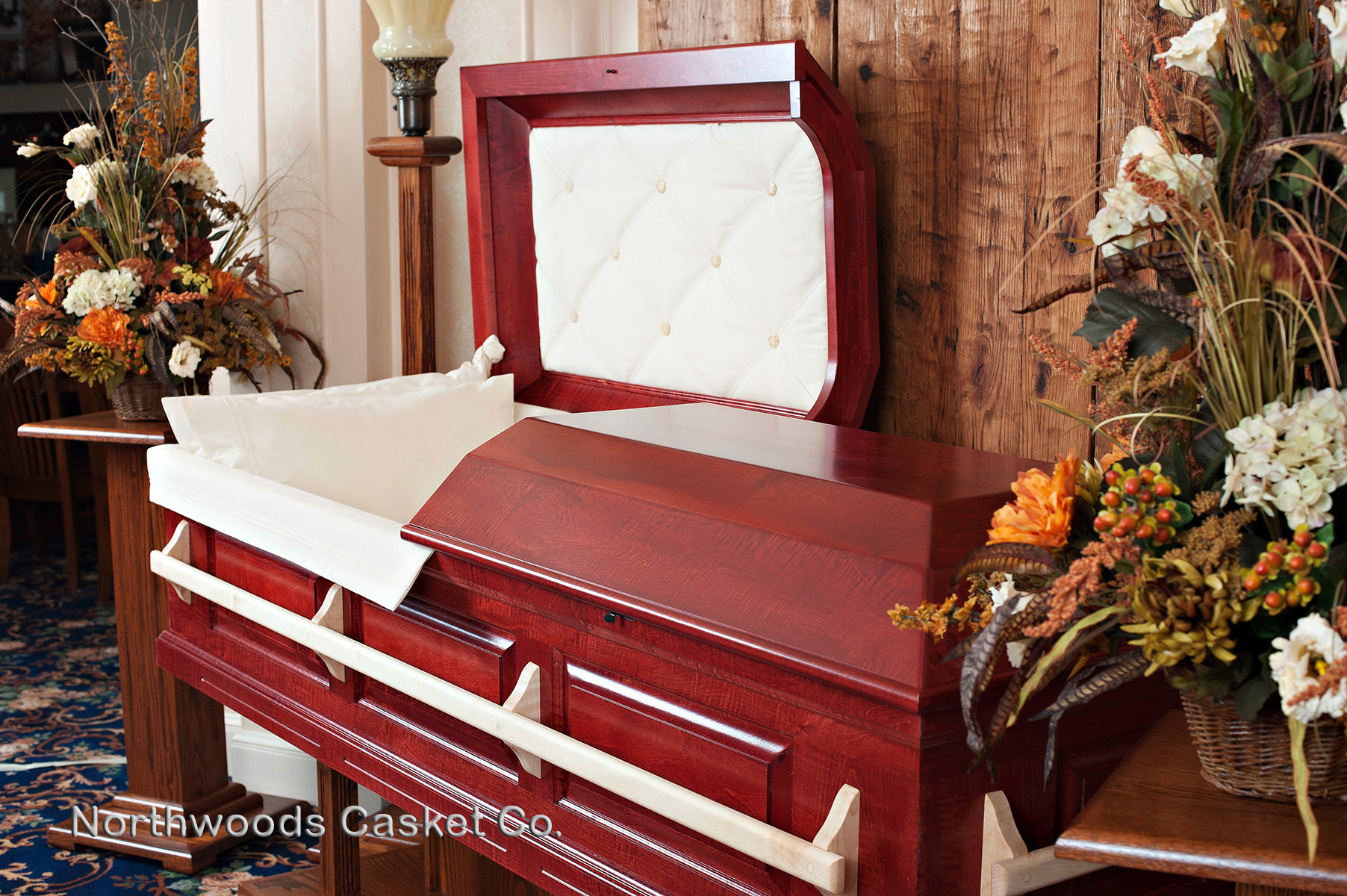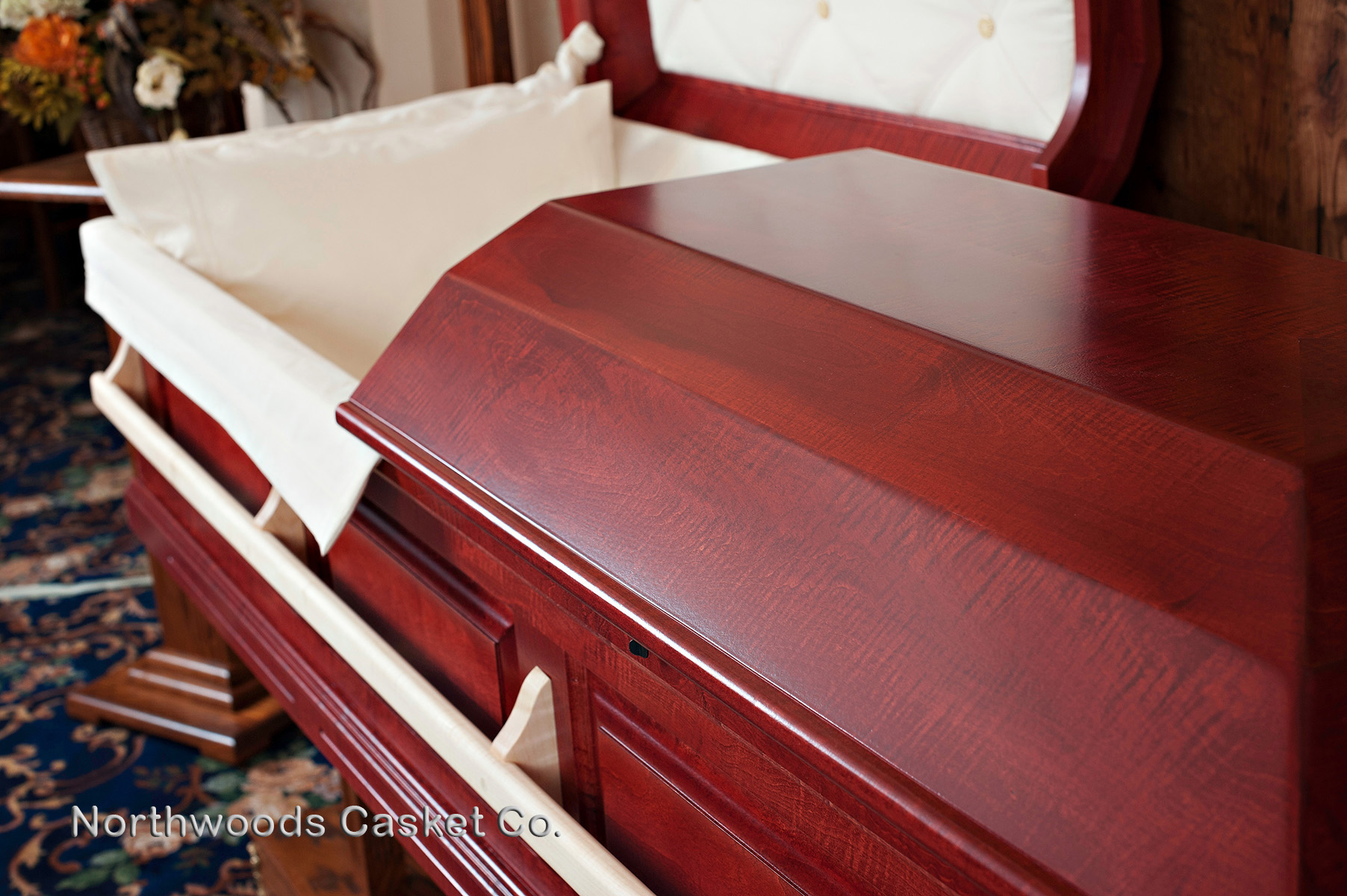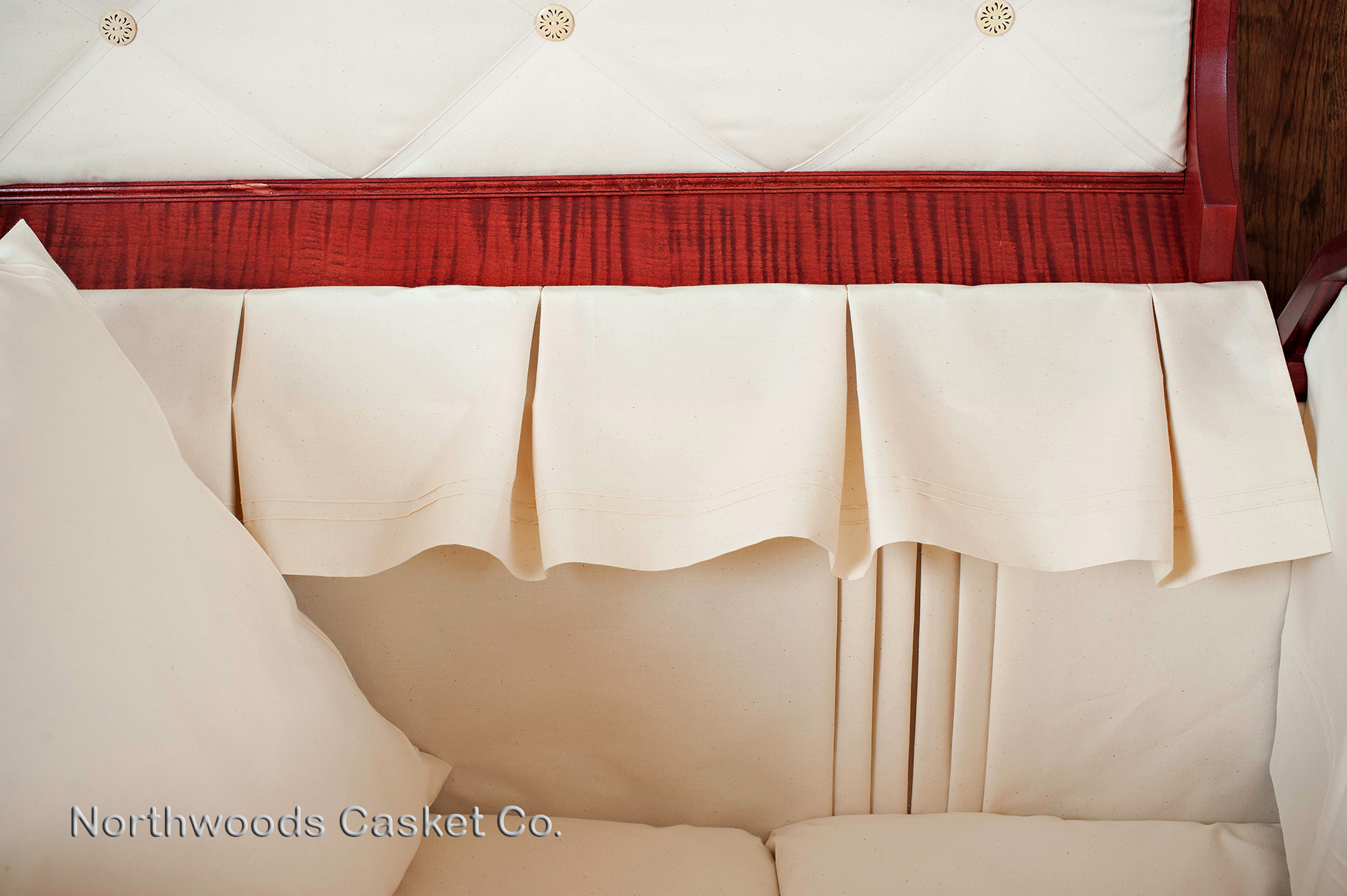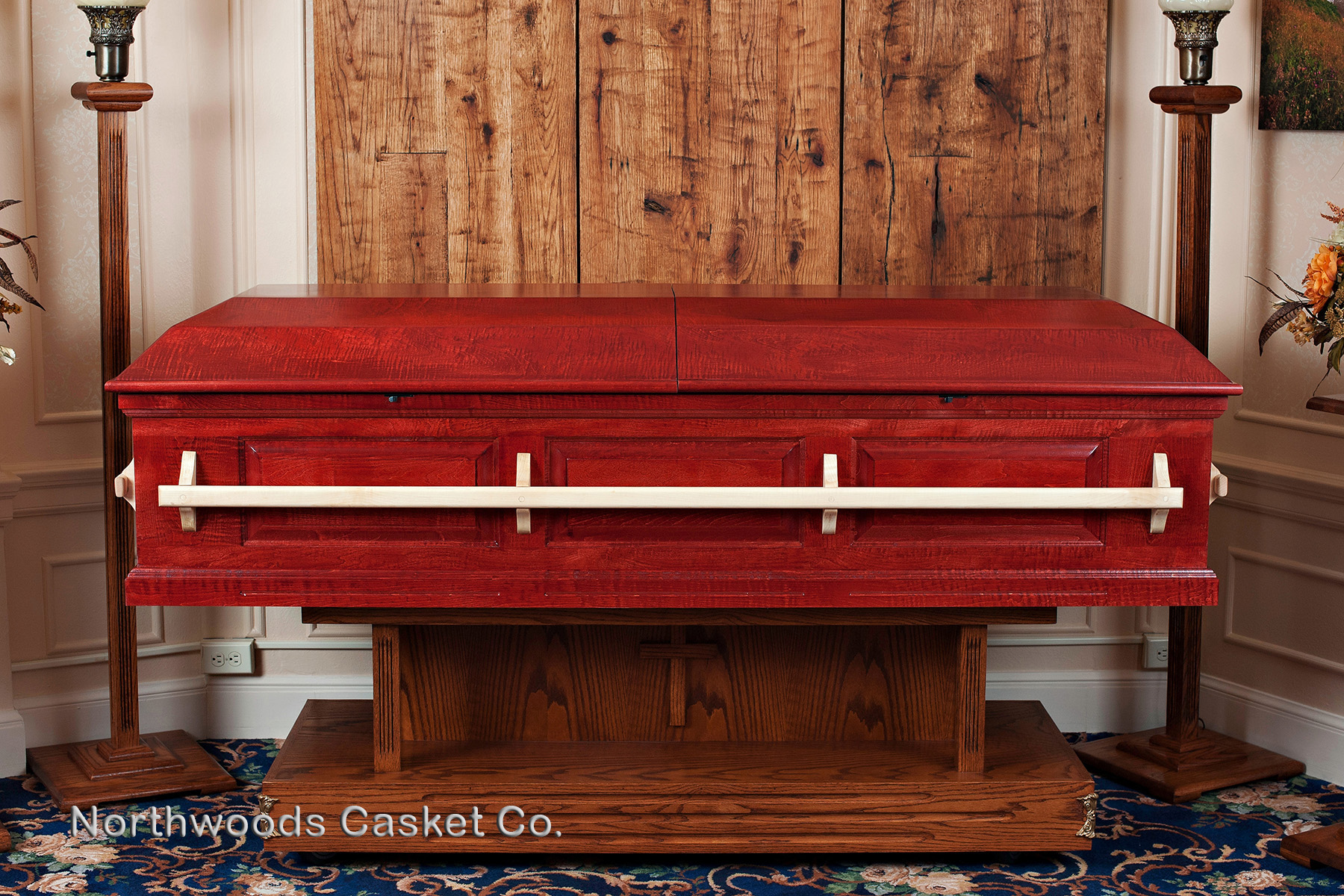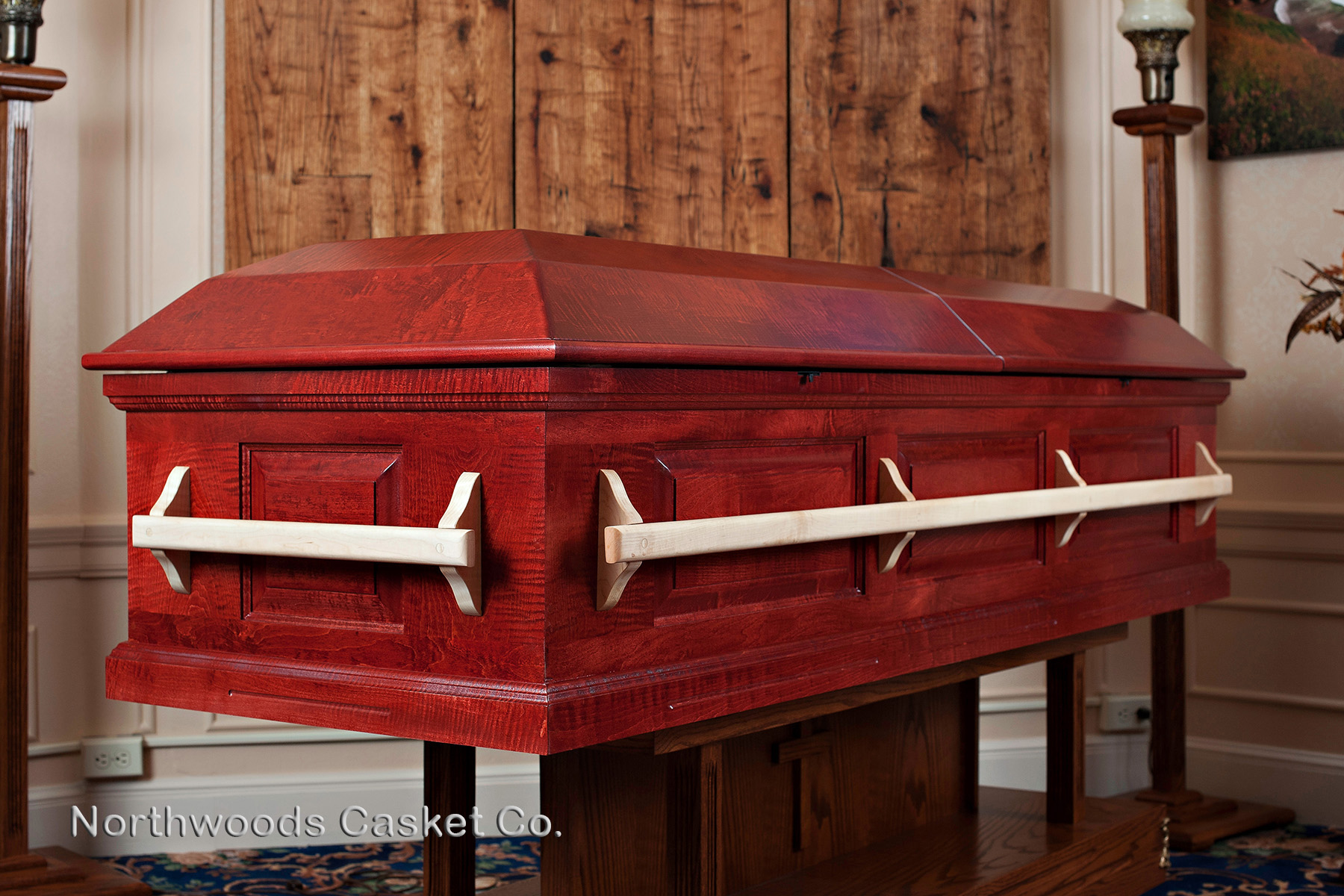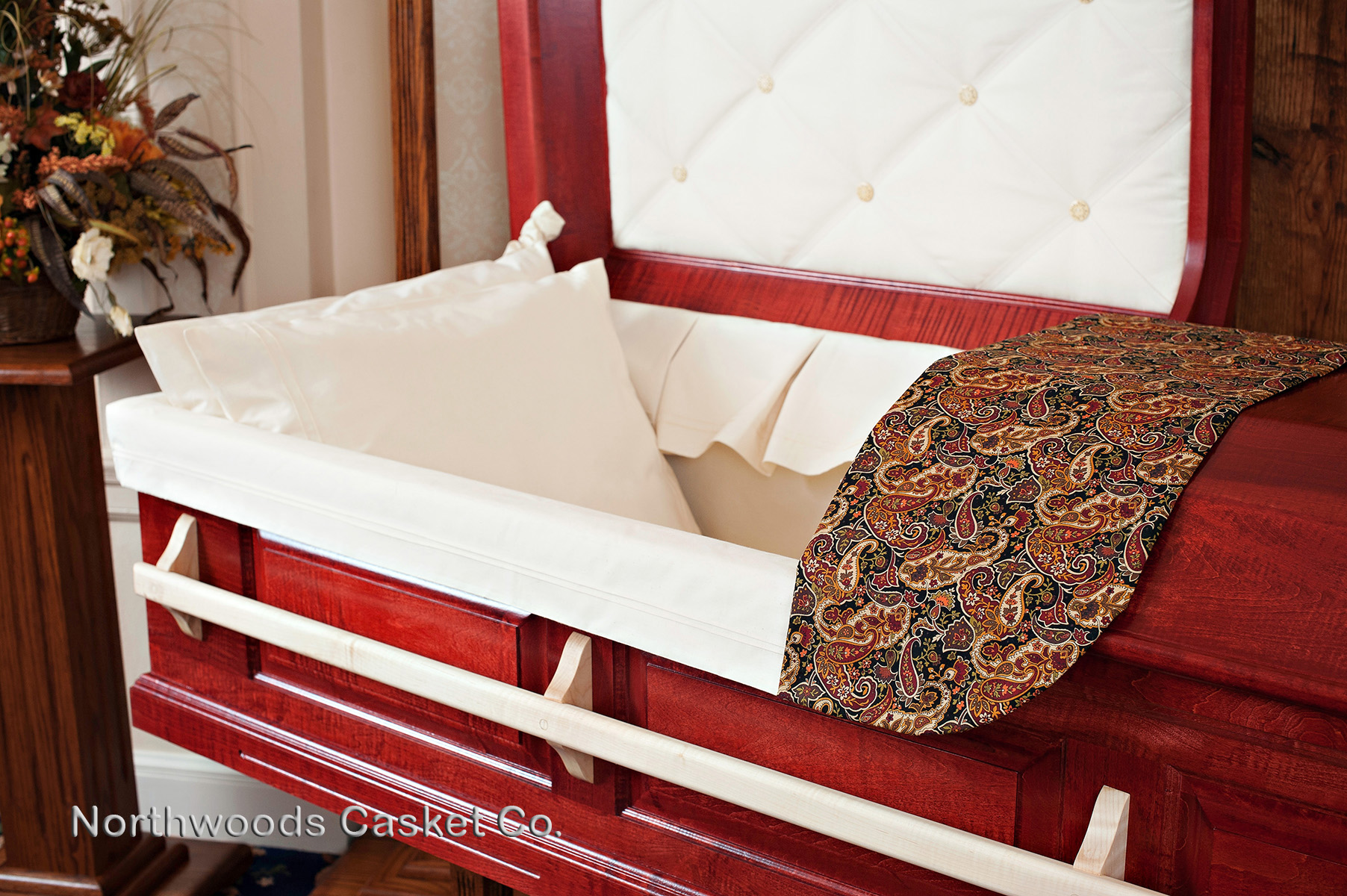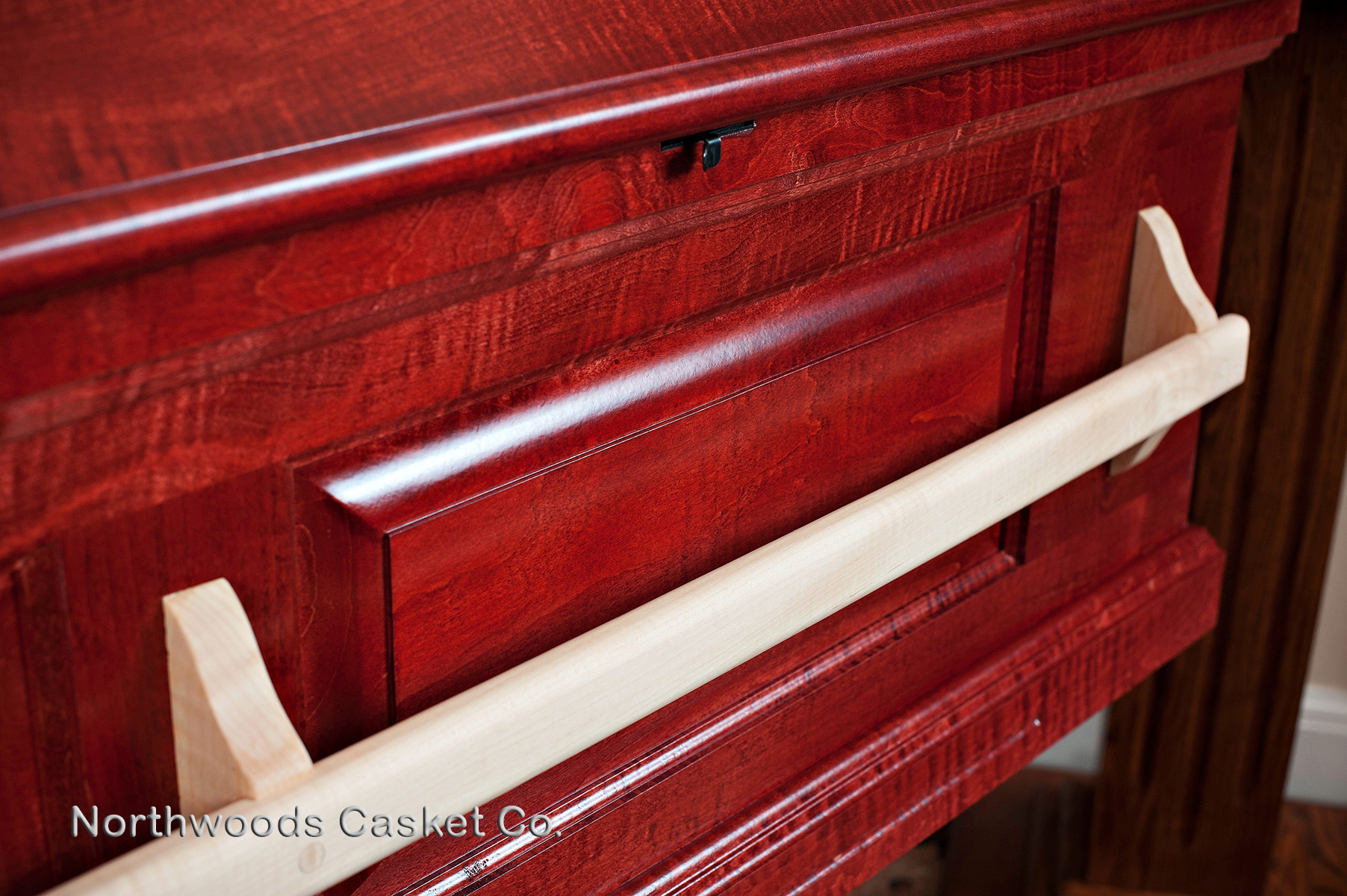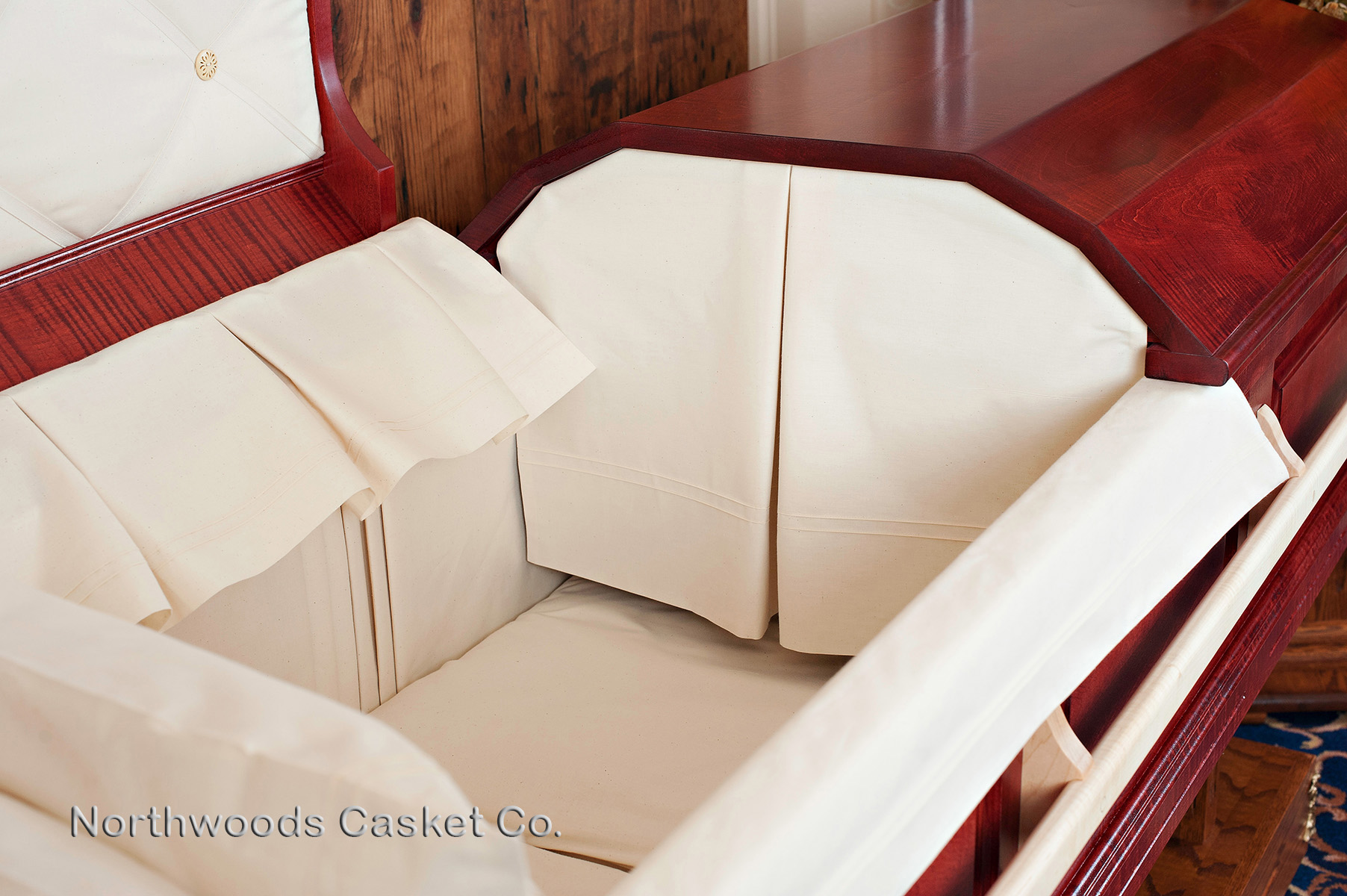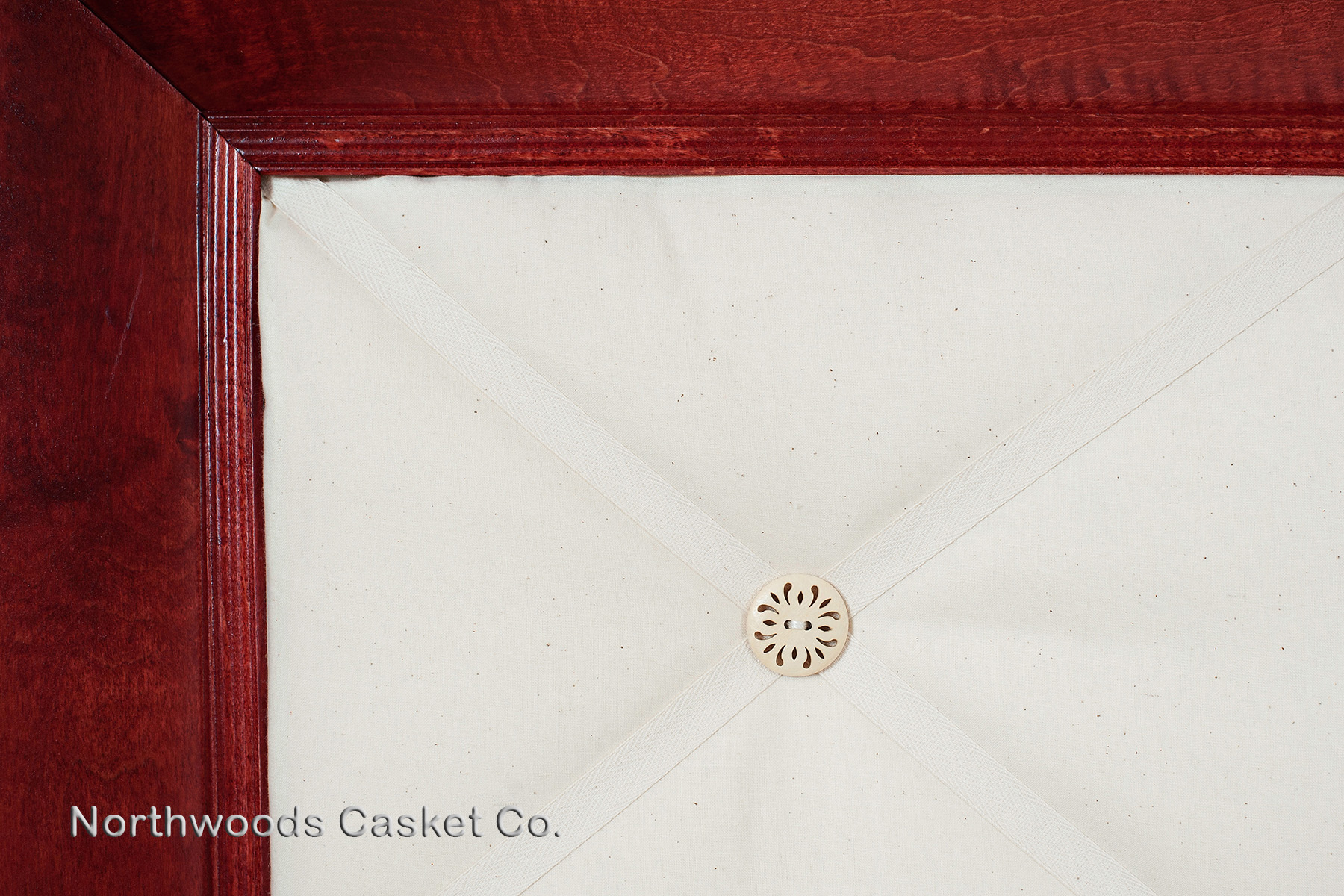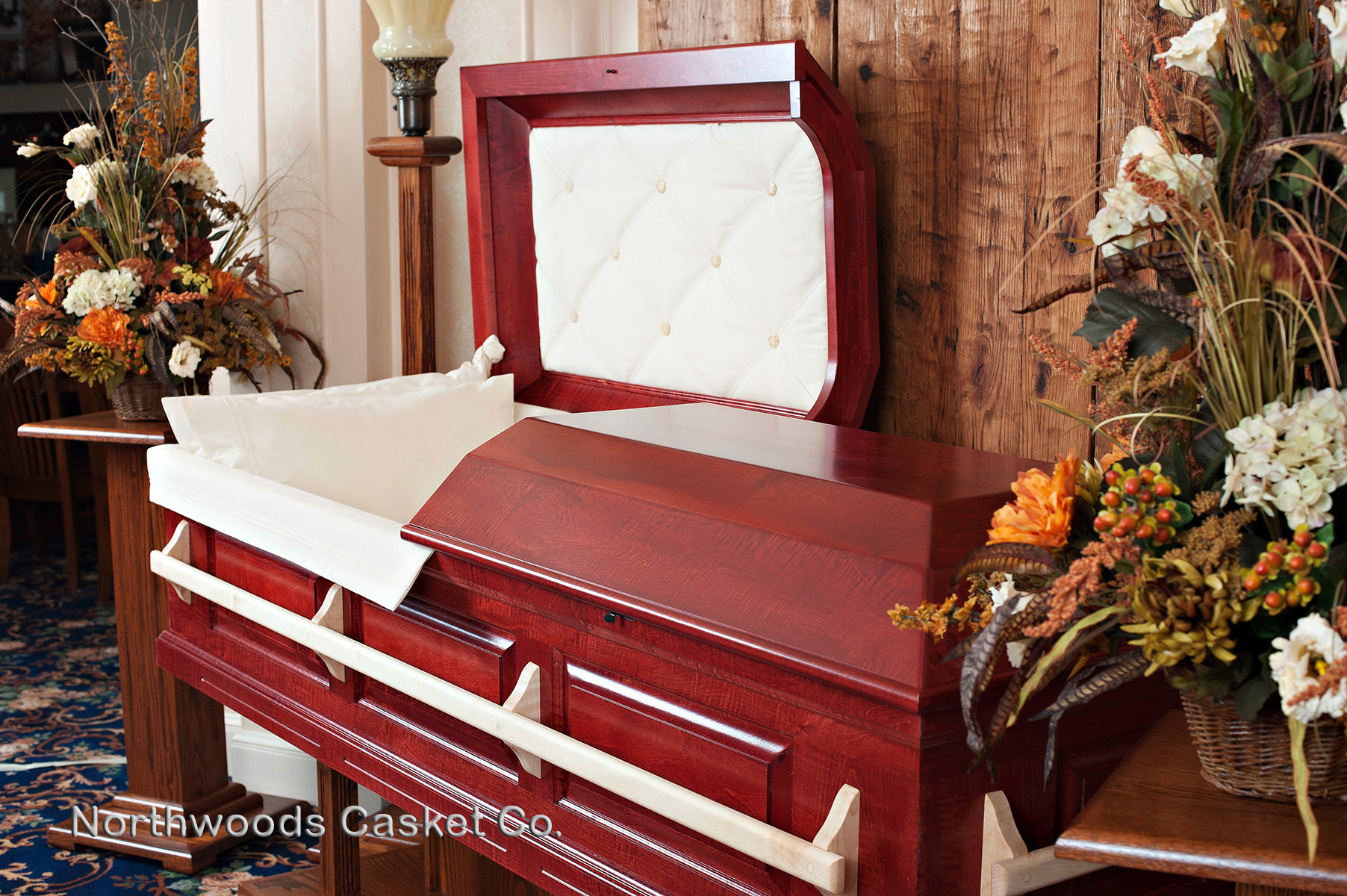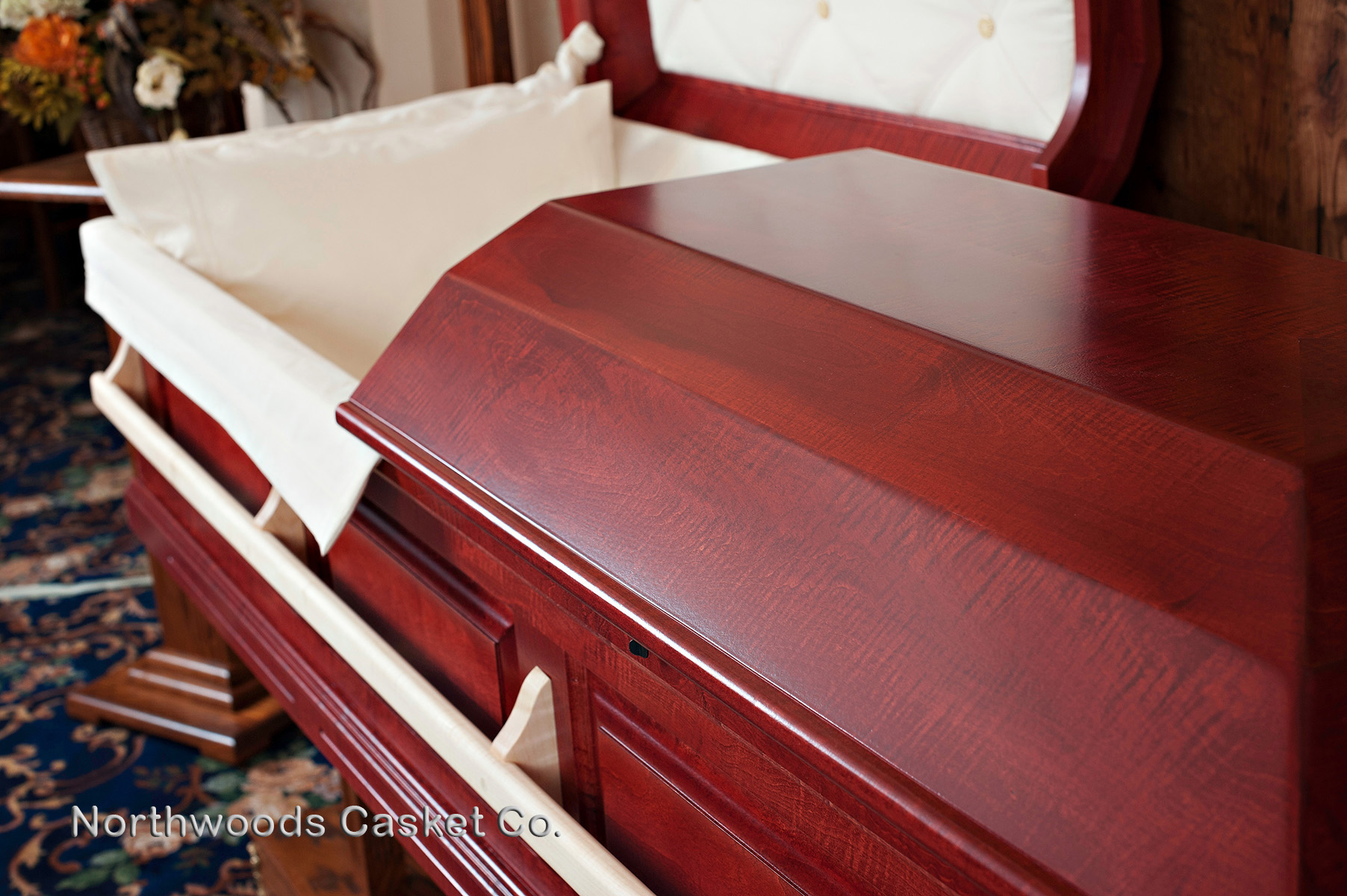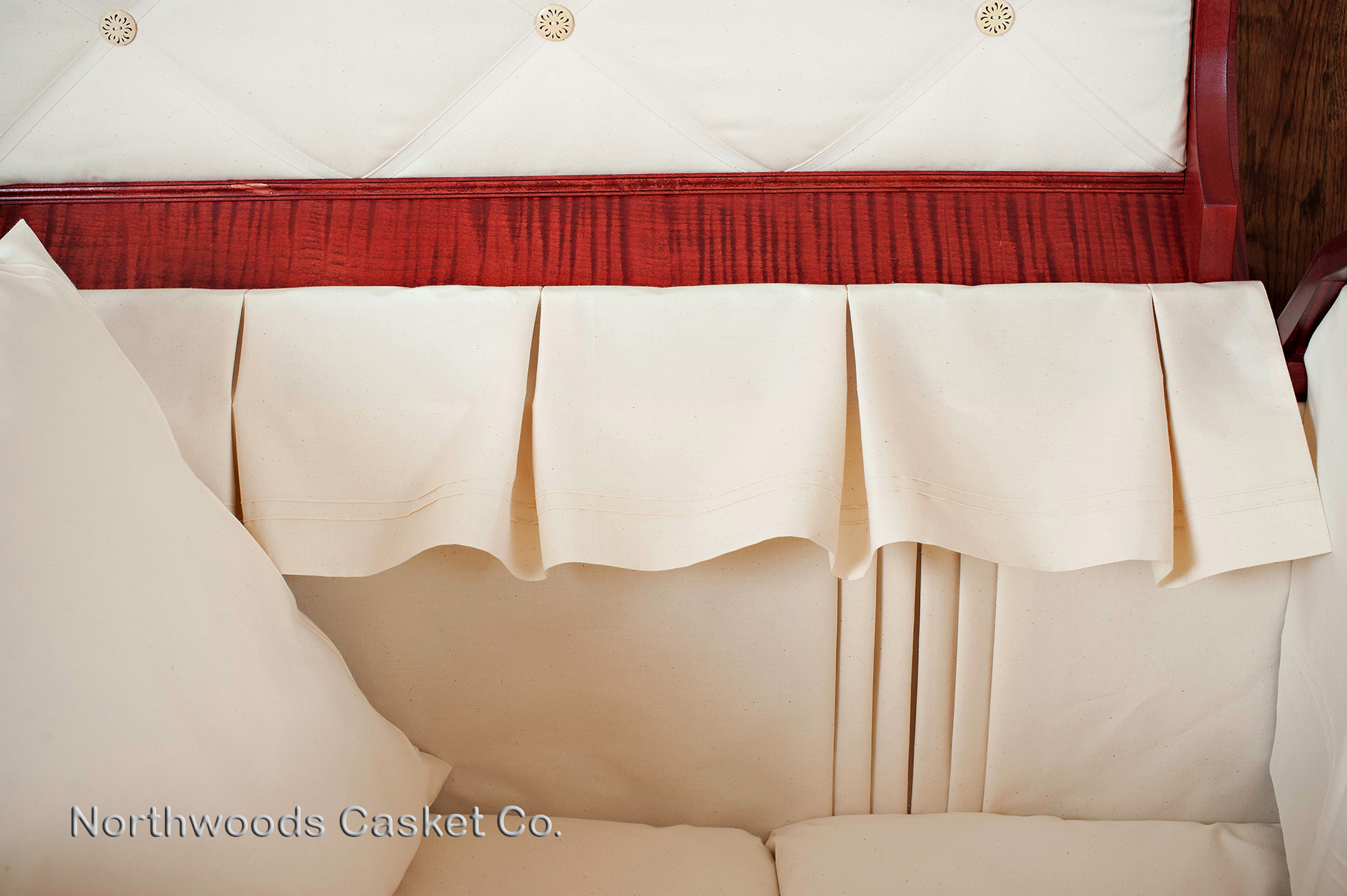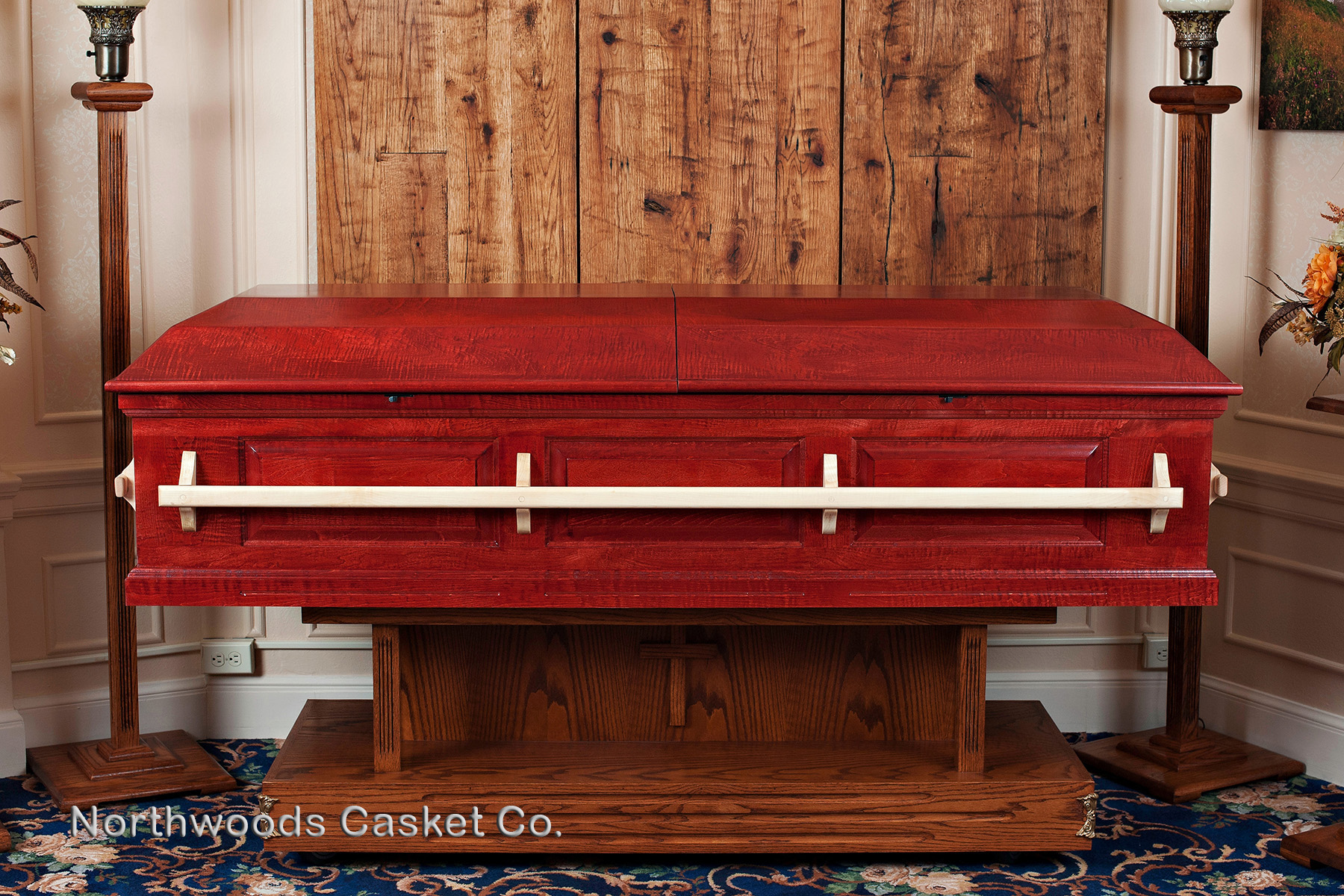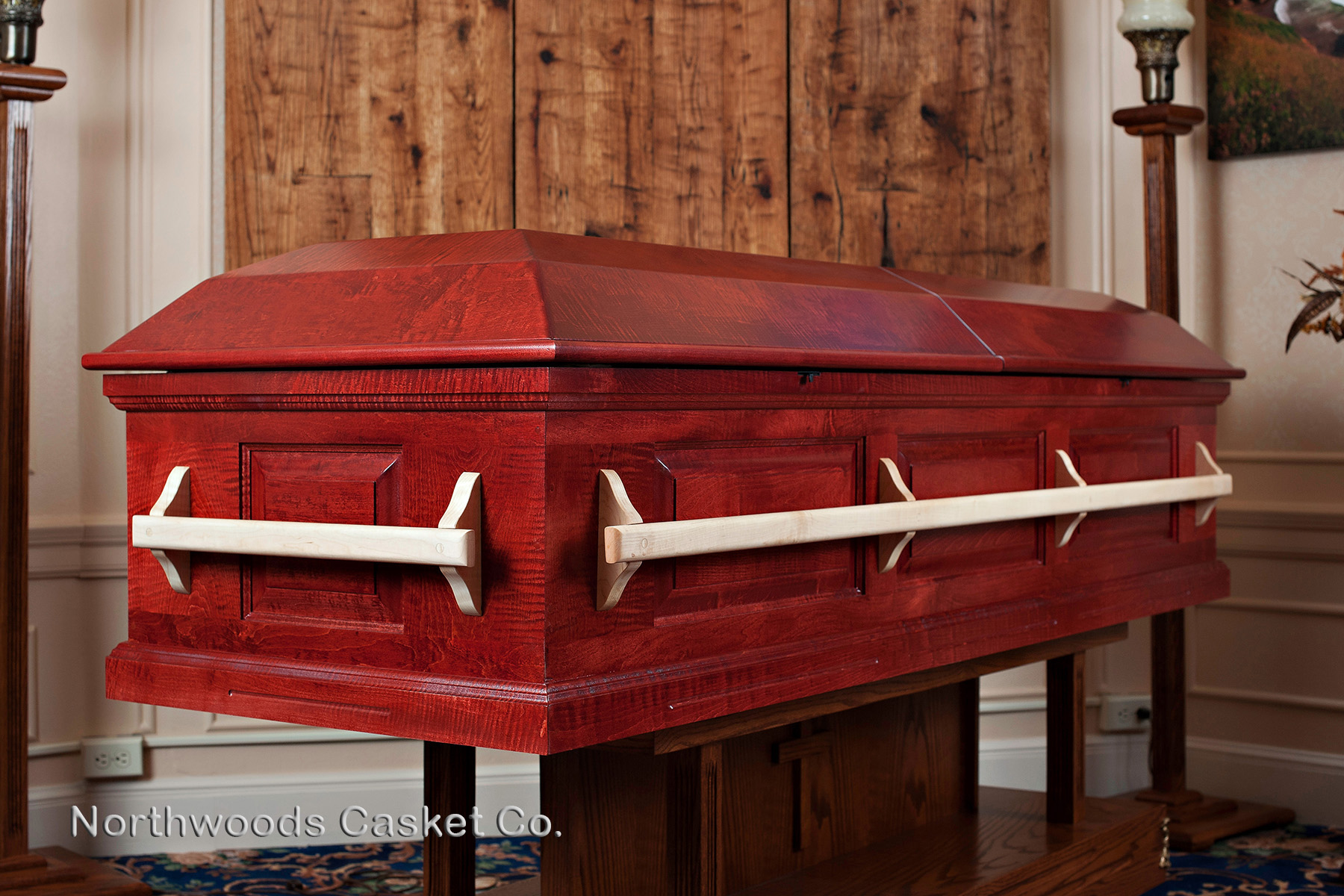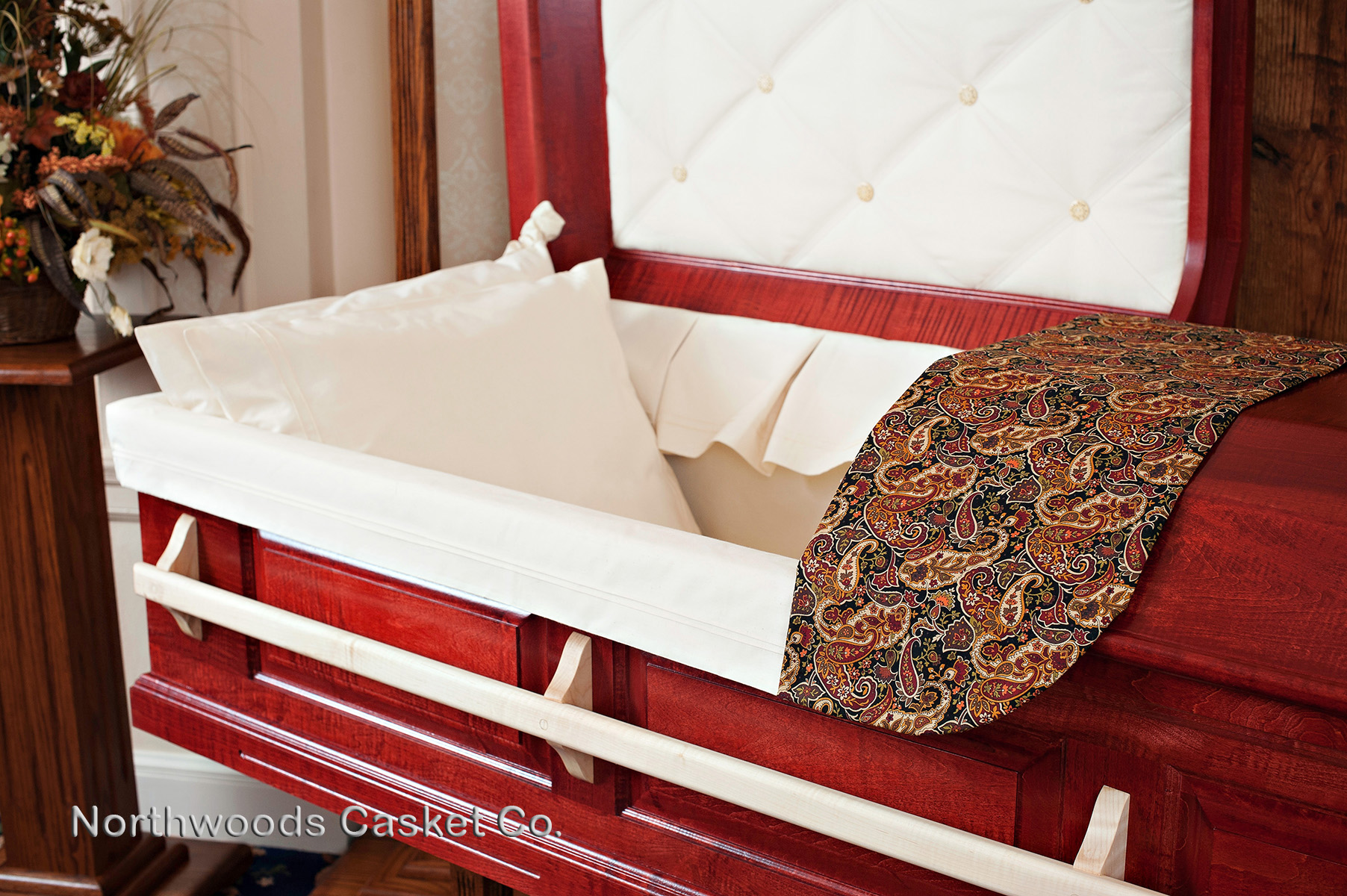 Maple in Empire Red
Style: Raised panel, solid-mount handles
Material: Wisconsin maple
Color: Empire red
Finish: Water-based semi gloss topcoat
Upholstery: Natural cotton
Interior (in): 76 3/8x 23 1/2 x 15
Exterior (in): 82 x 29 1/2 x 22
A welcome contradiction in terms
Characterized as a true "domestic exotic" wood, curly maple is an aberration in maple that occurs on an irregular and unpredictable basis. Also known as tiger maple, the wood has stripe-like characteristics brought out spectacularly by an empire red water-based dye stain.
Other references include flame, quilt, blister, birds eye, and fiddleback. Each an attempt to describe in a very unscientific and non-standardized way what is happening in a particular piece of wood. Makes for a very unique and beautiful casket.
Handcrafted from Wisconsin Maple in frame and panel techniques mastered by 17th century furniture craftsmen, finished in empire red dye stain and water-based lacquer. Upholstered in natural cotton muslin.
Plant it Forward.
Pledge to use this casket in your end-of-life plan and we'll plant 100 trees this year. And 100 more next year. And another 100 trees every year thereafter. Your pledge costs nothing and takes 5 minutes. Pledge today.