The Last Supper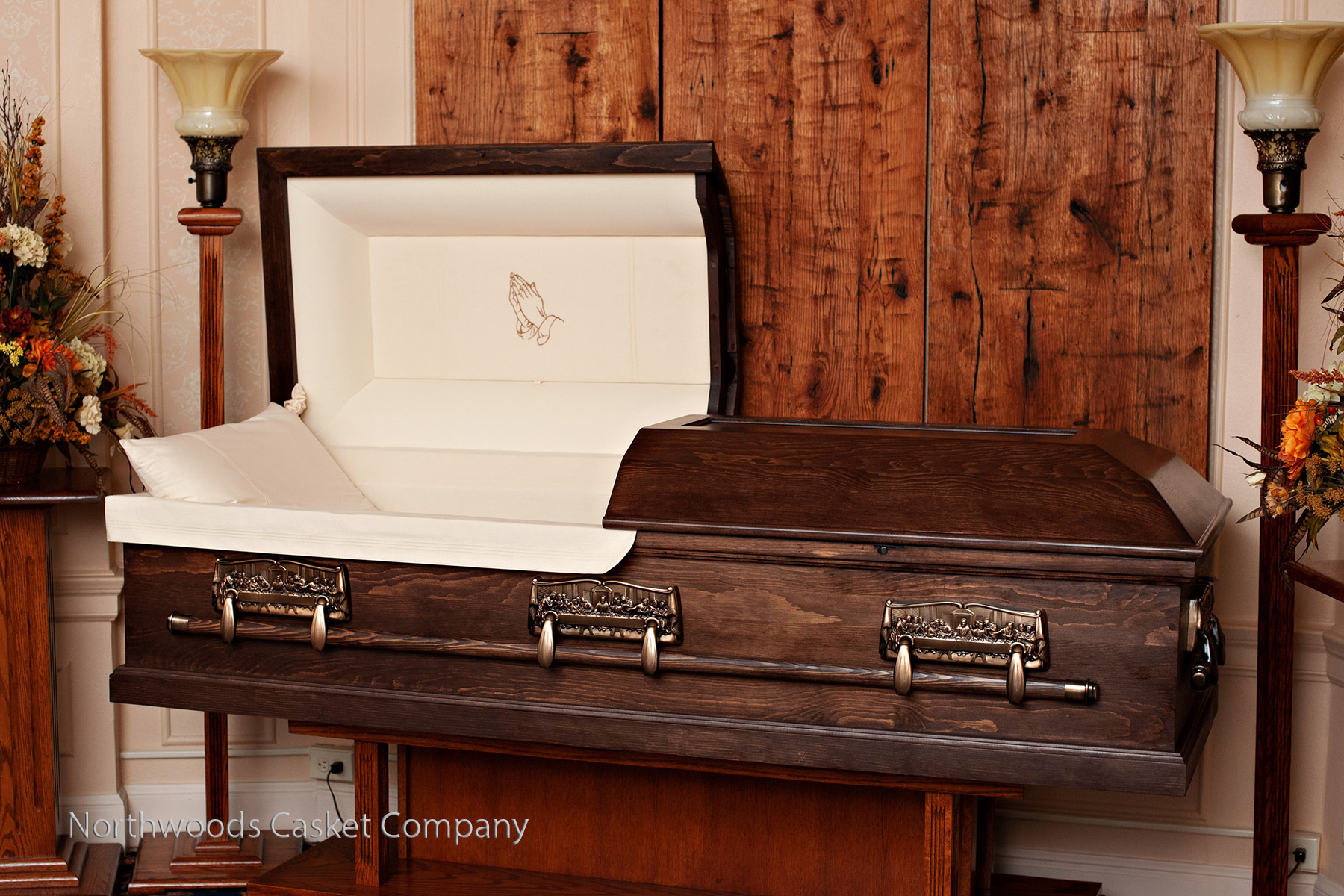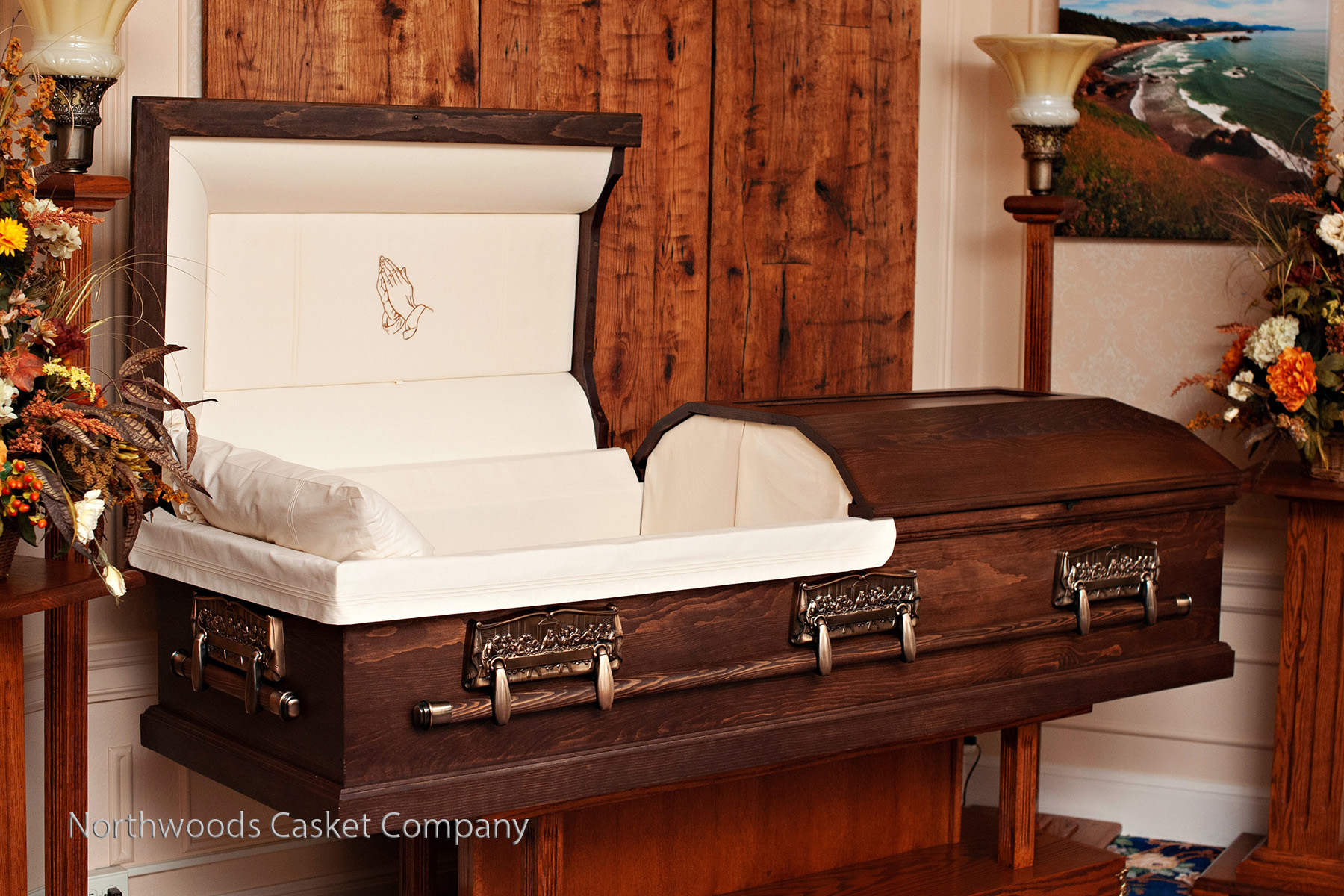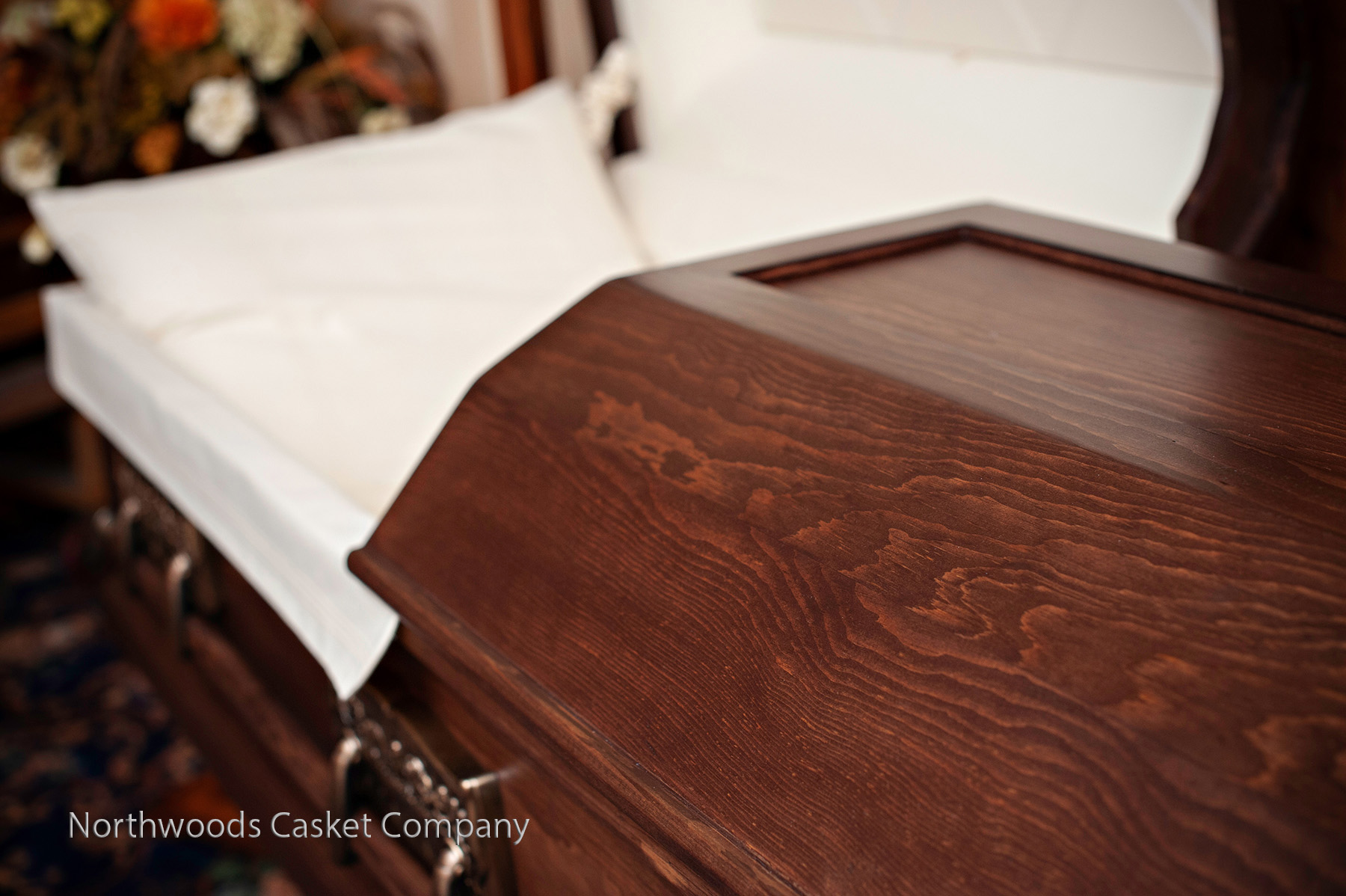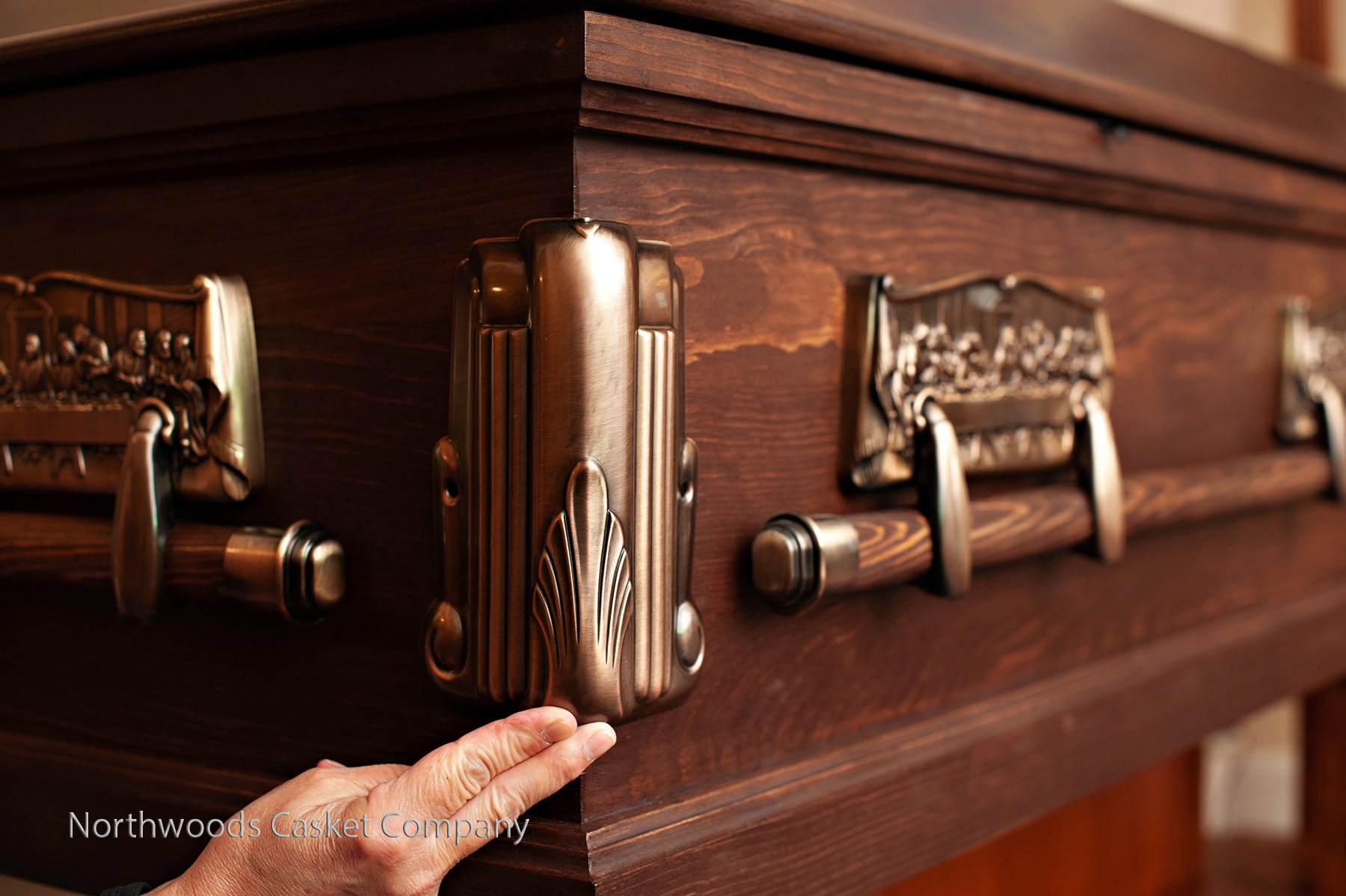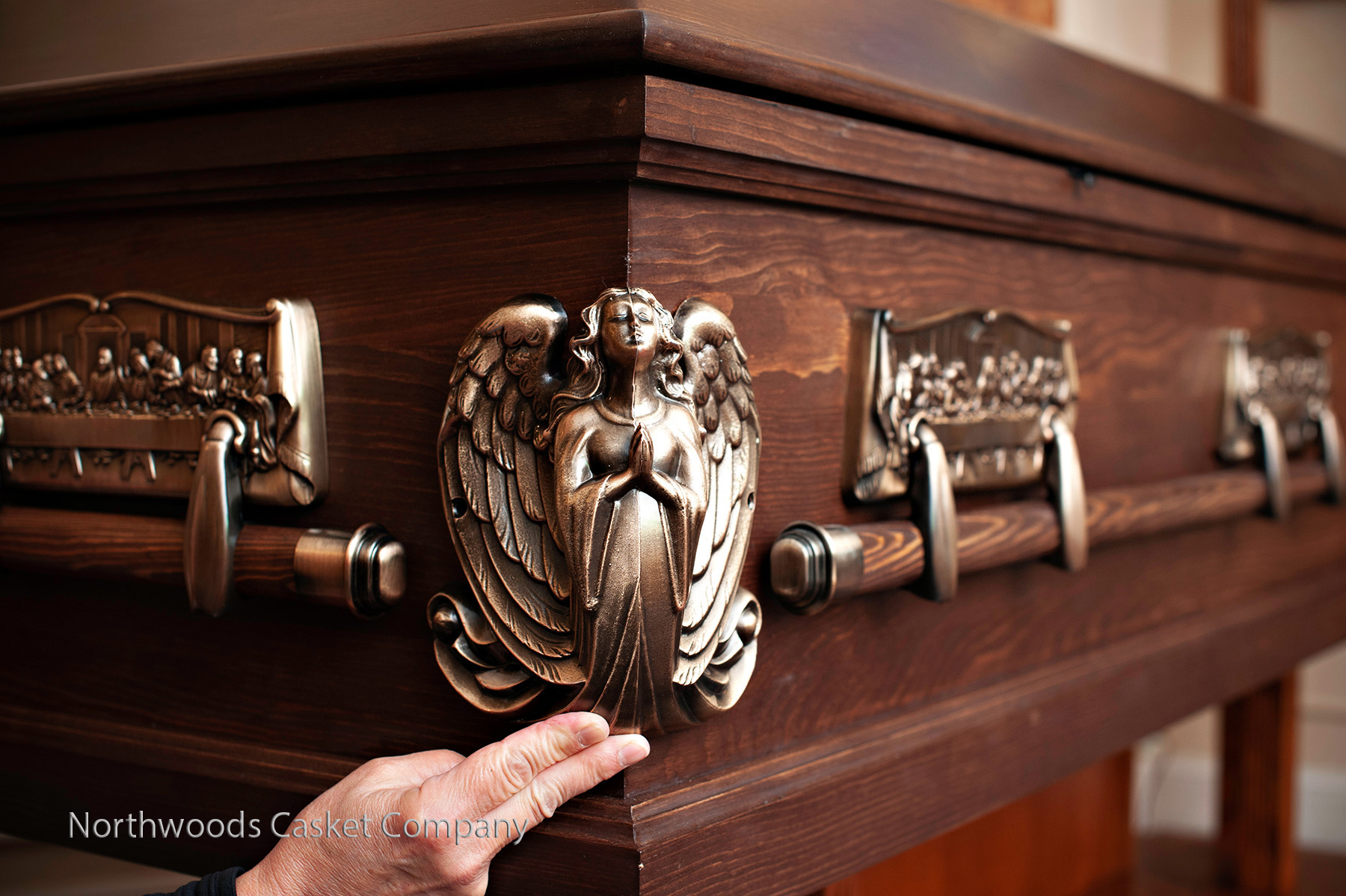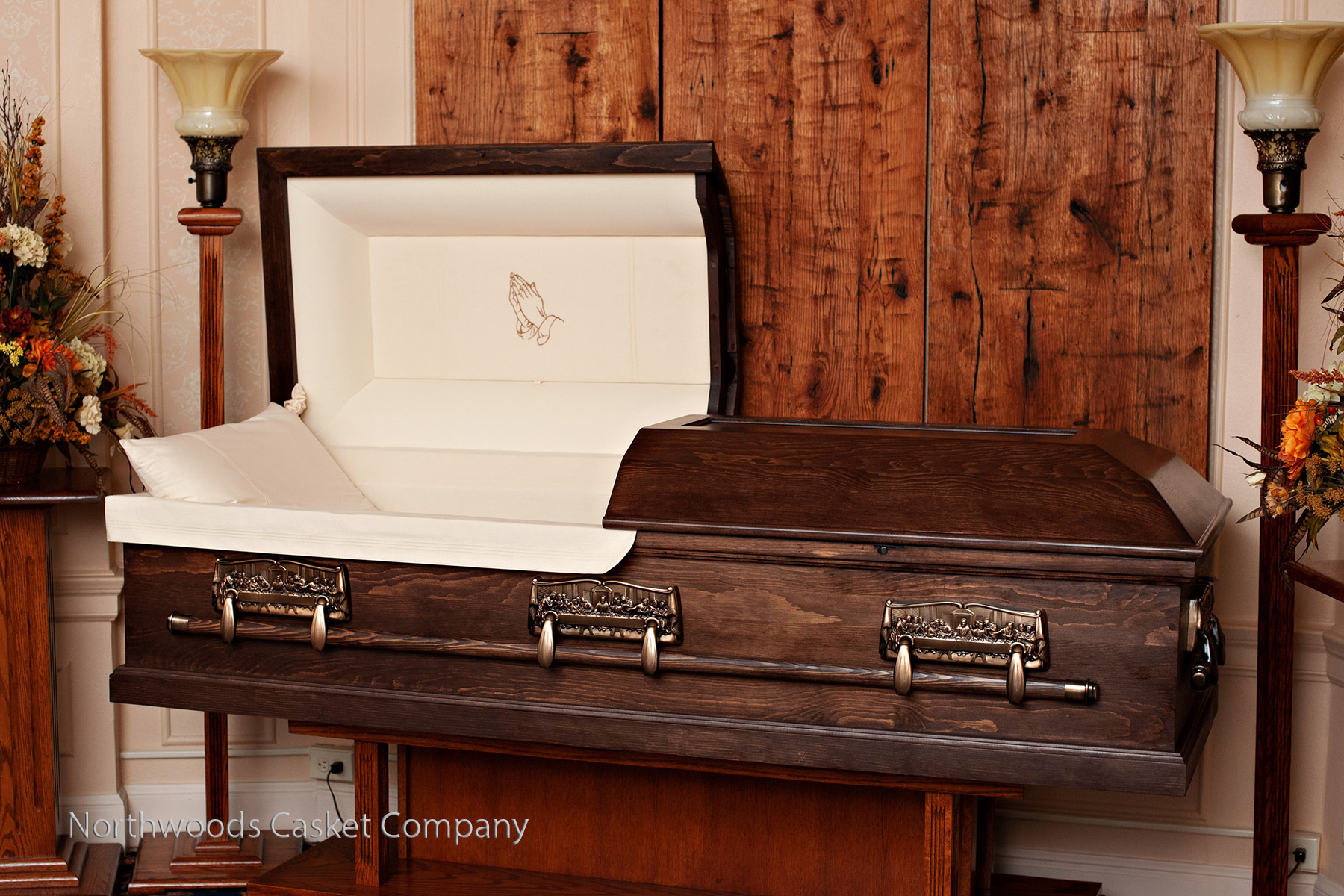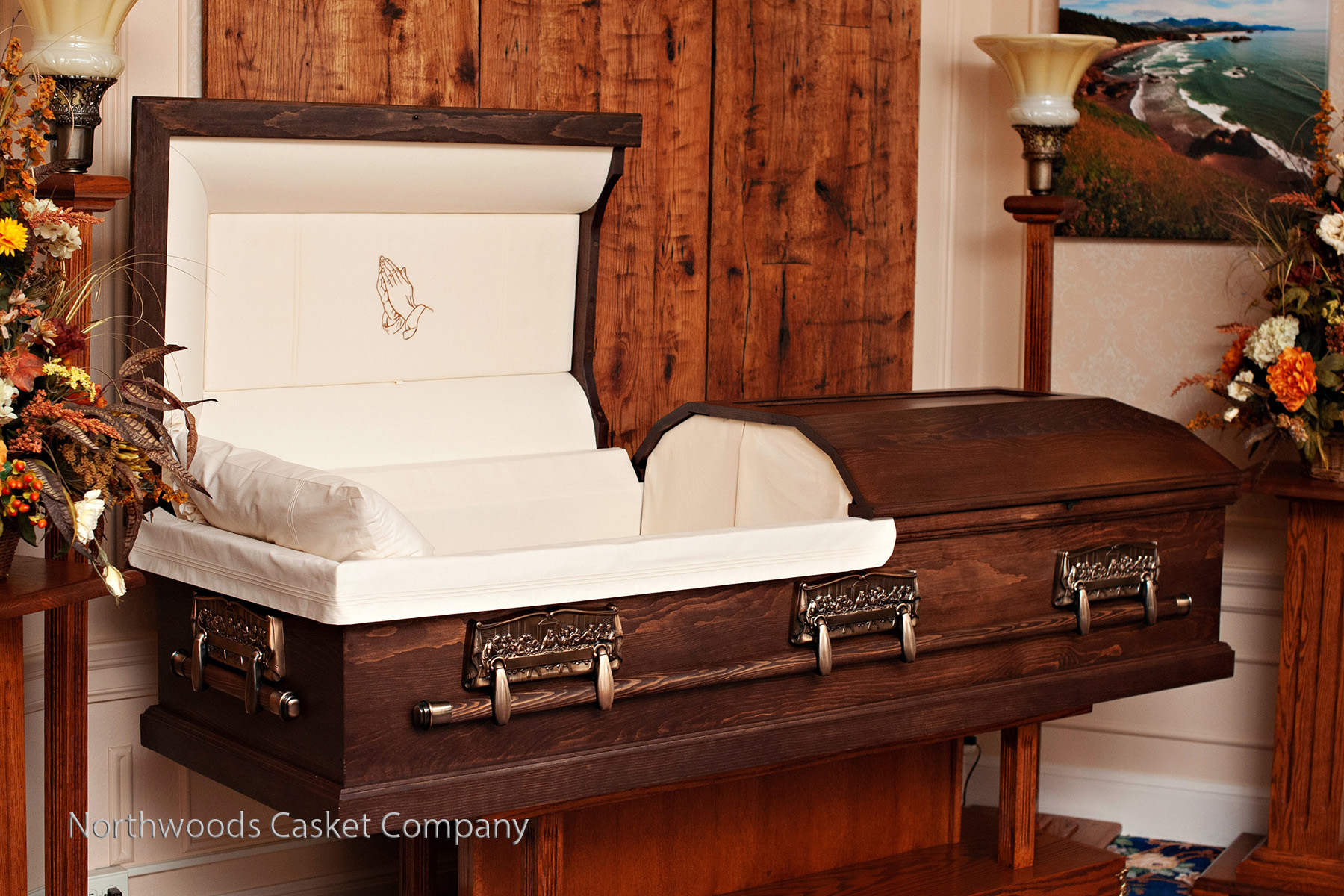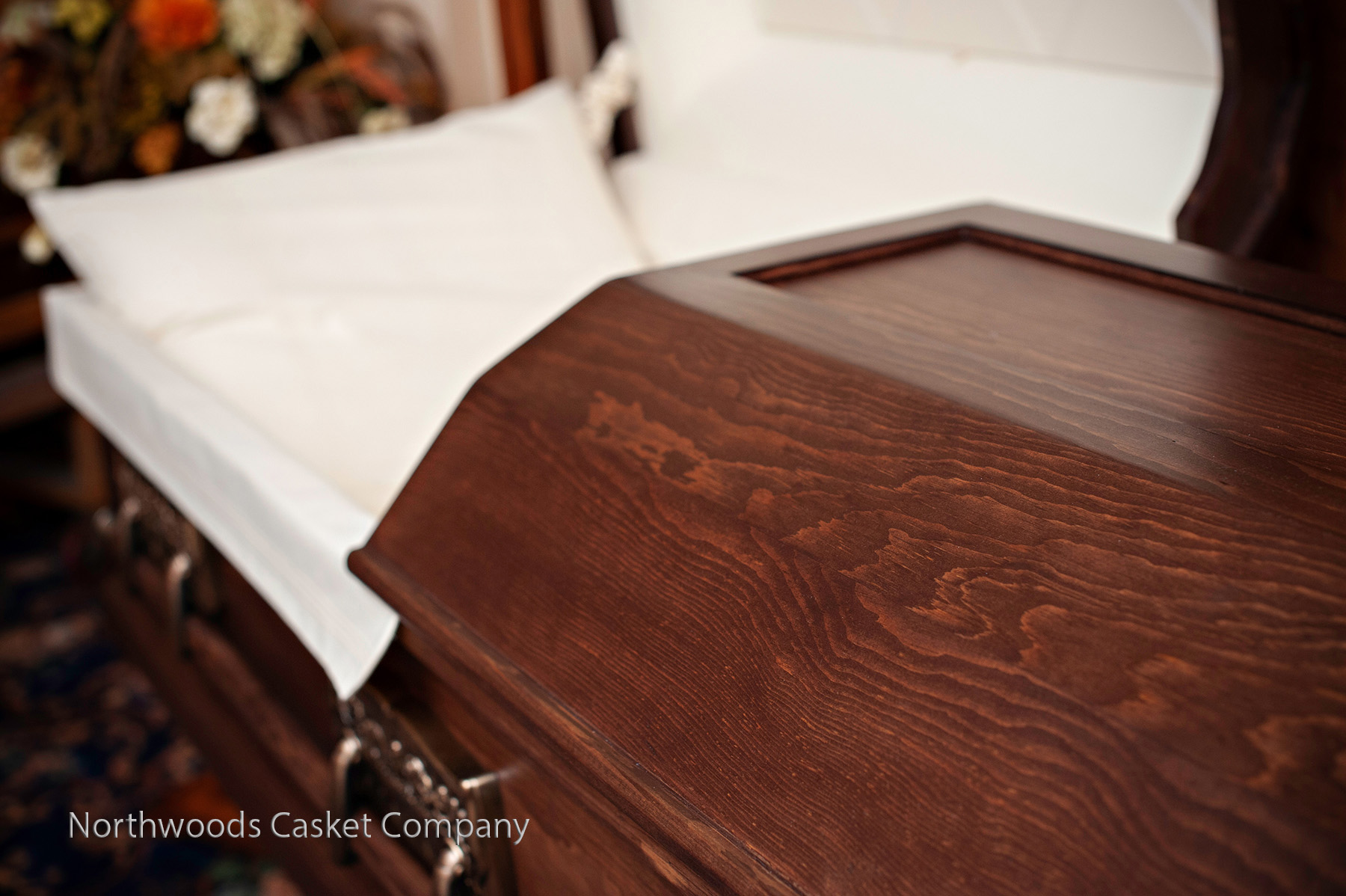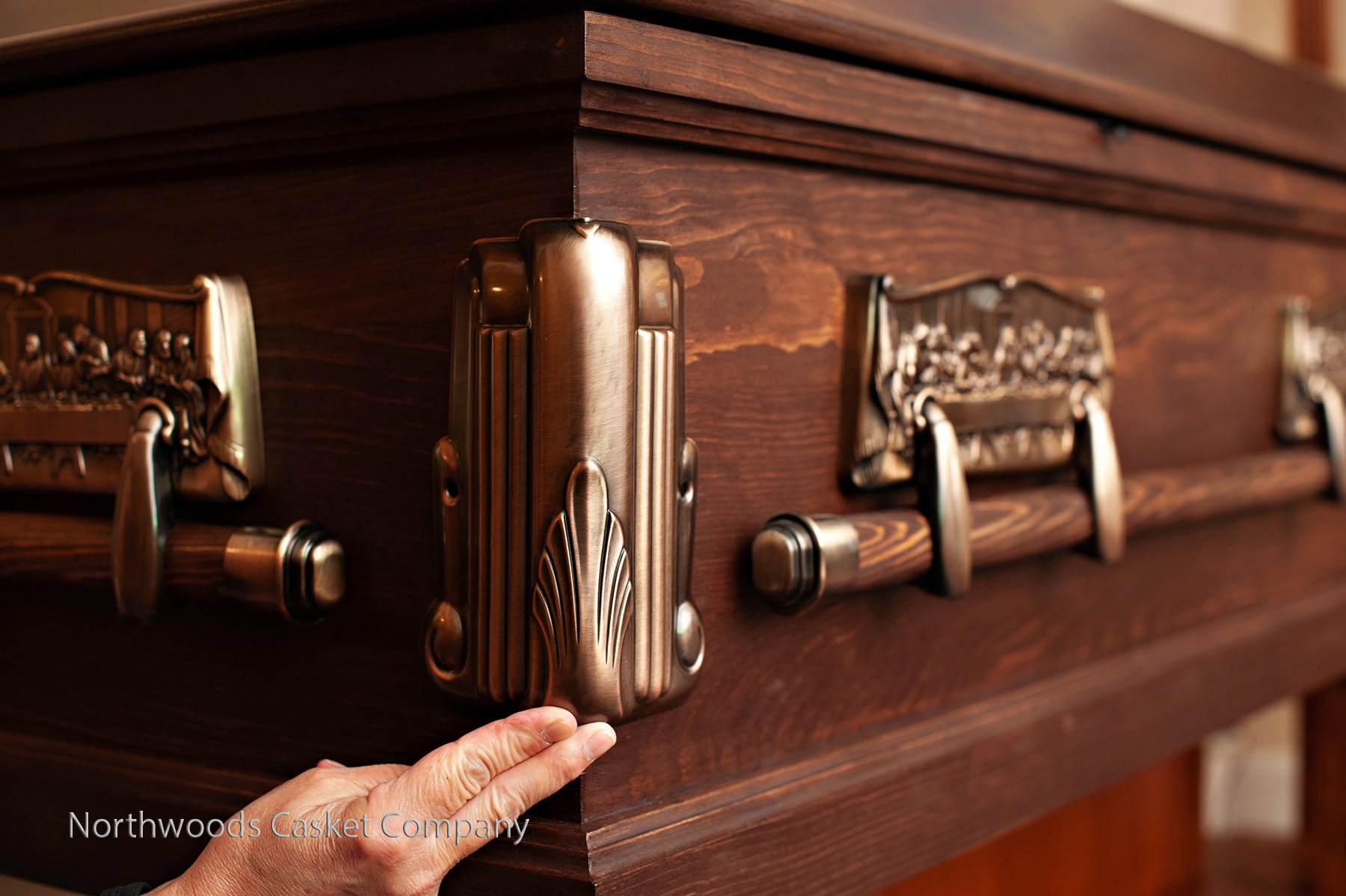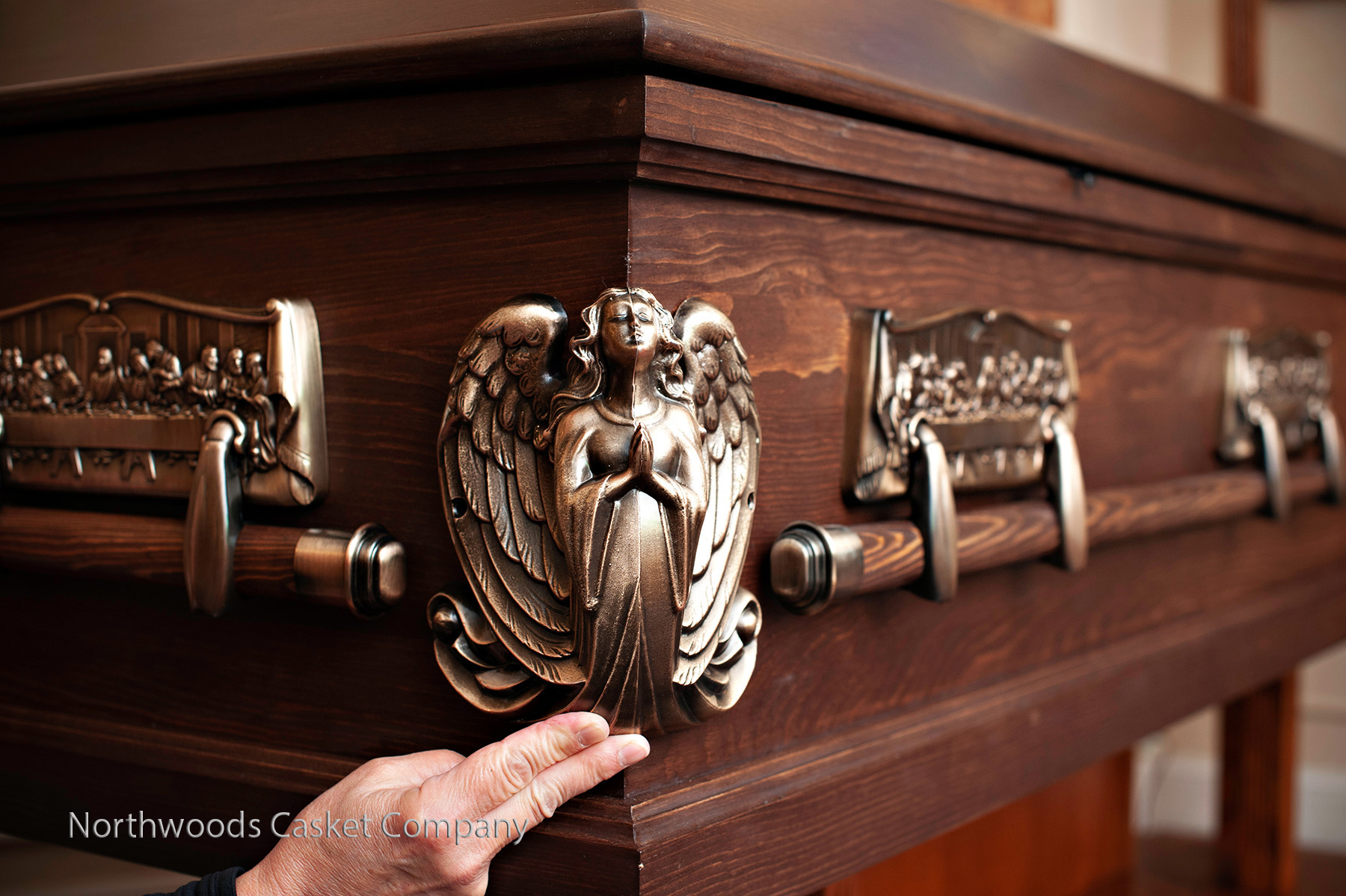 The Last Supper
Style: Panel lid with swingbars
Material: Wisconsin pine
Color: Chocolate
Finish: Natural oil, VOC-free
Upholstery: Natural Cotton
Interior (in): 76 3/8x 23 1/2 x 15
Exterior (in): 82 x 29 1/2 x 22
There is something about dark natural oil on pine that is comfortable. The wood is soft to touch. Warm. Simple. Classic.
This casket was carefully assembled, finished, and upholstered by Wisconsin's finest Craftsmen (and women). The solid wood lid panels move to accommodate the changes in humidity and temperature with our unforgiving Wisconsin weather. The steel Last Supper lugs are were proudly stamped in Chicago and electroplated in Galva, IL. Steel corners shown can be installed for an additional fee.
Handcrafted in Wisconsin pine. Finished in Rubio Monocoat oil burnished by hand to a smooth finish. Upholstered in natural unbleached cotton.
Plant it Forward.
Pledge to use any of our caskets in your end-of-life plan and we'll plant 100 trees at our next annual. Your pledge costs nothing and takes 5 minutes so Pledge today.