Great Lakes Blue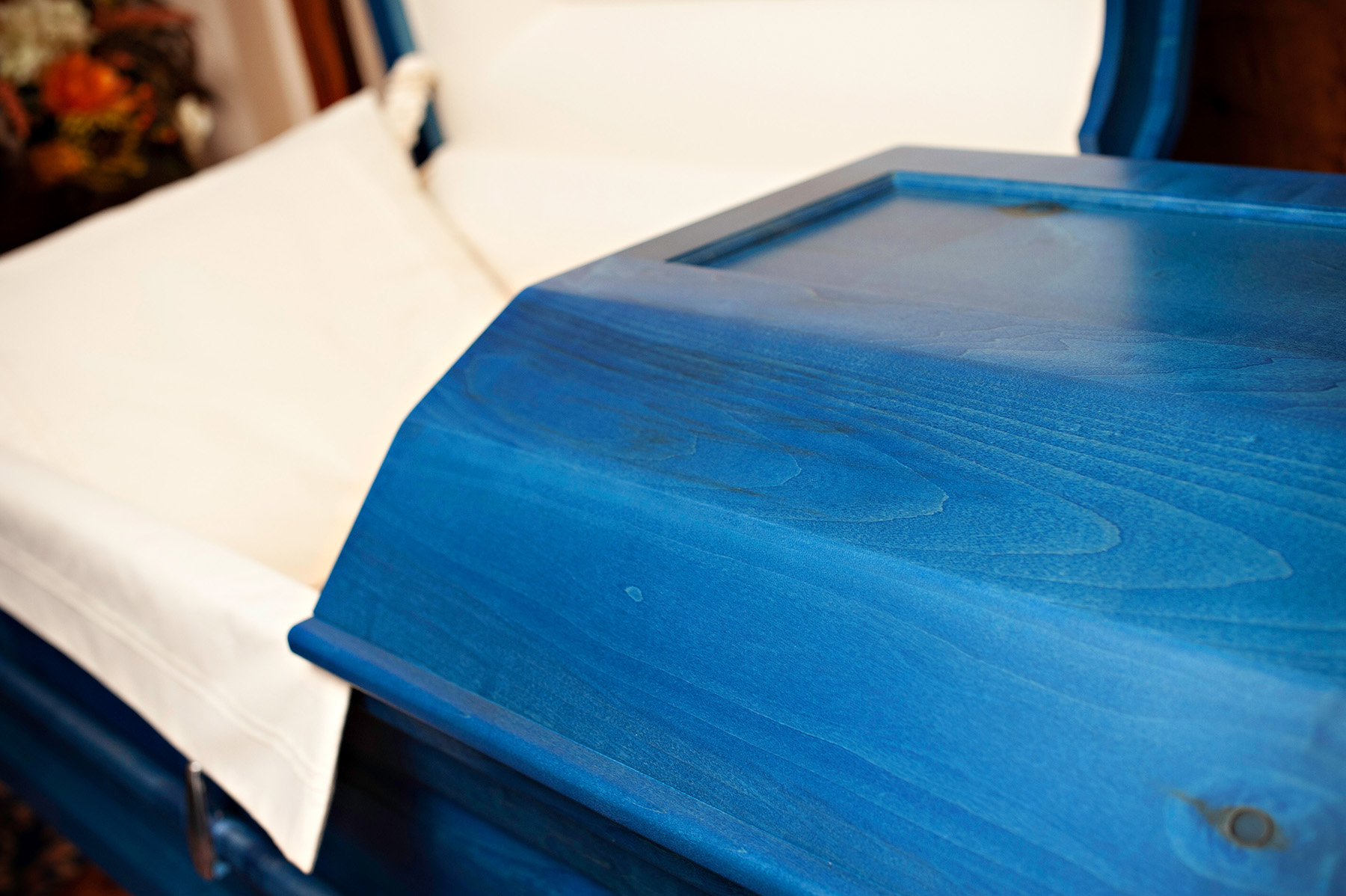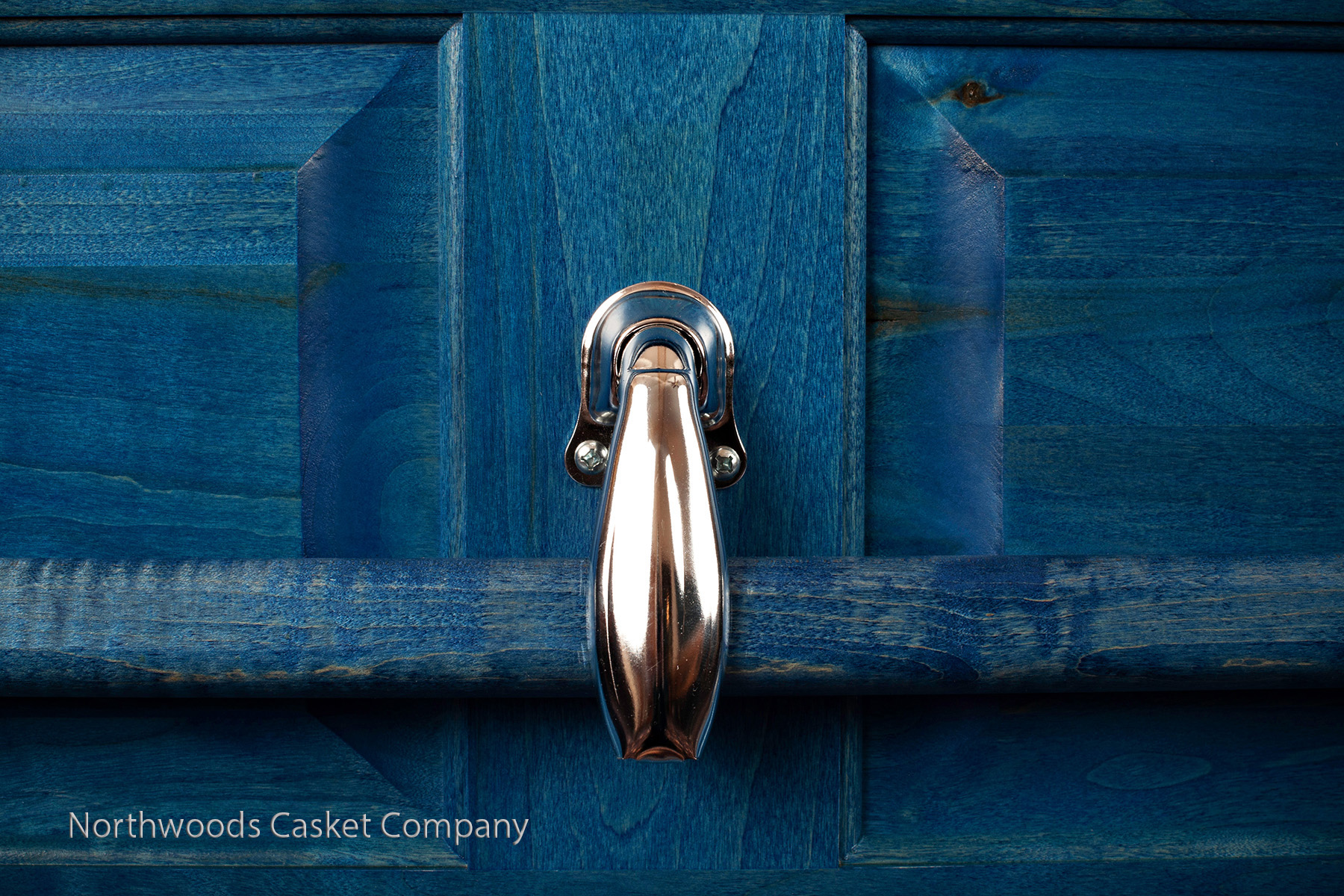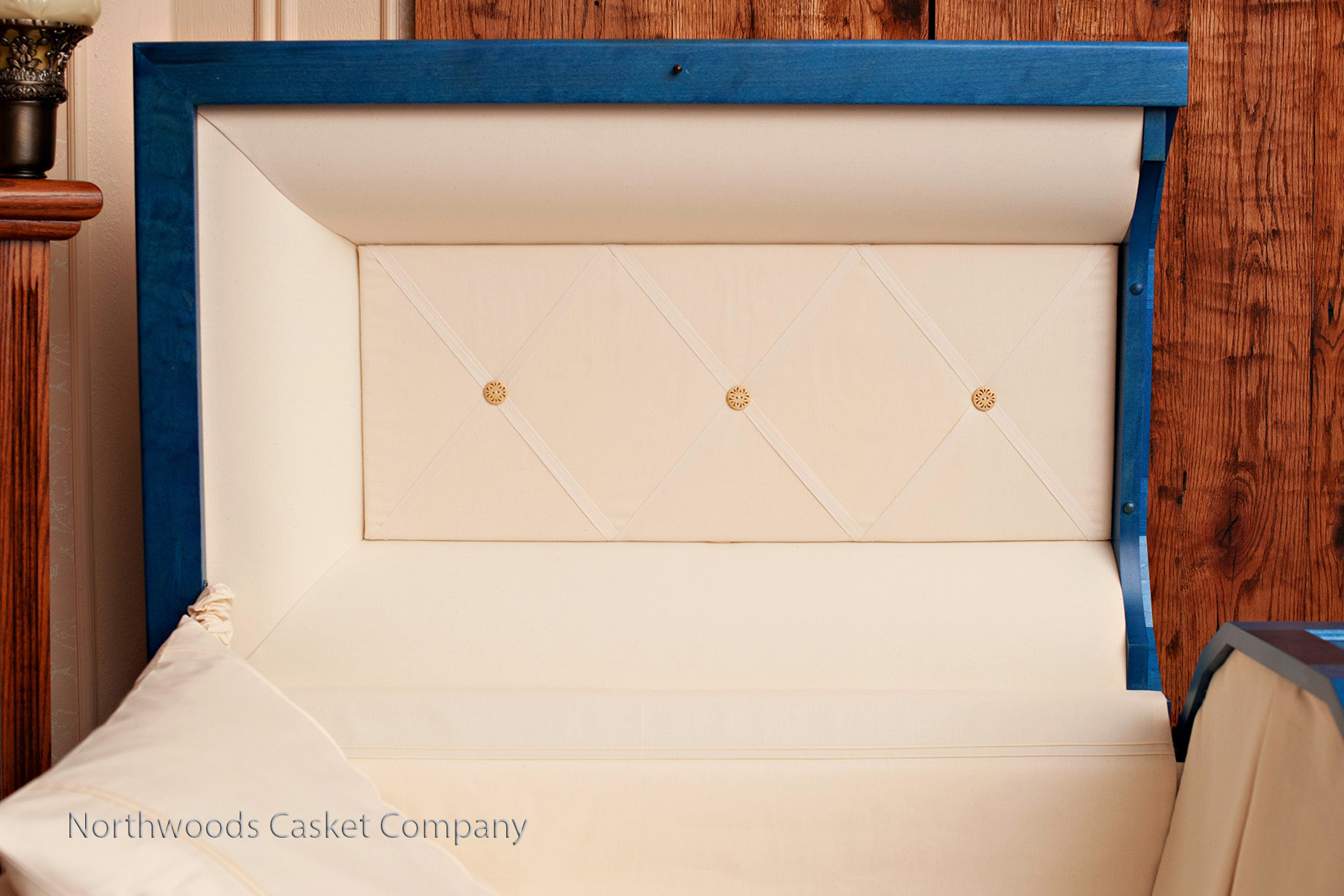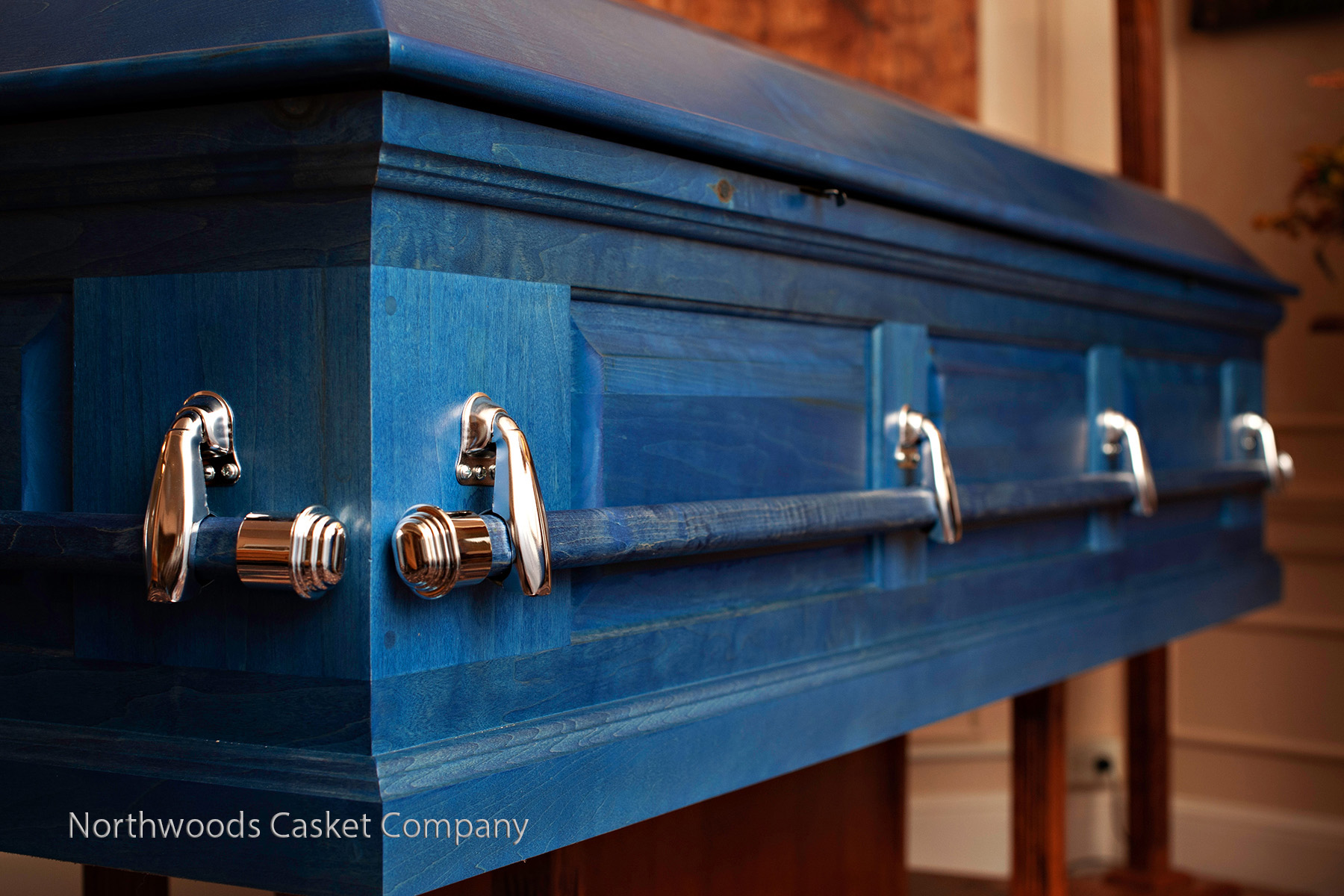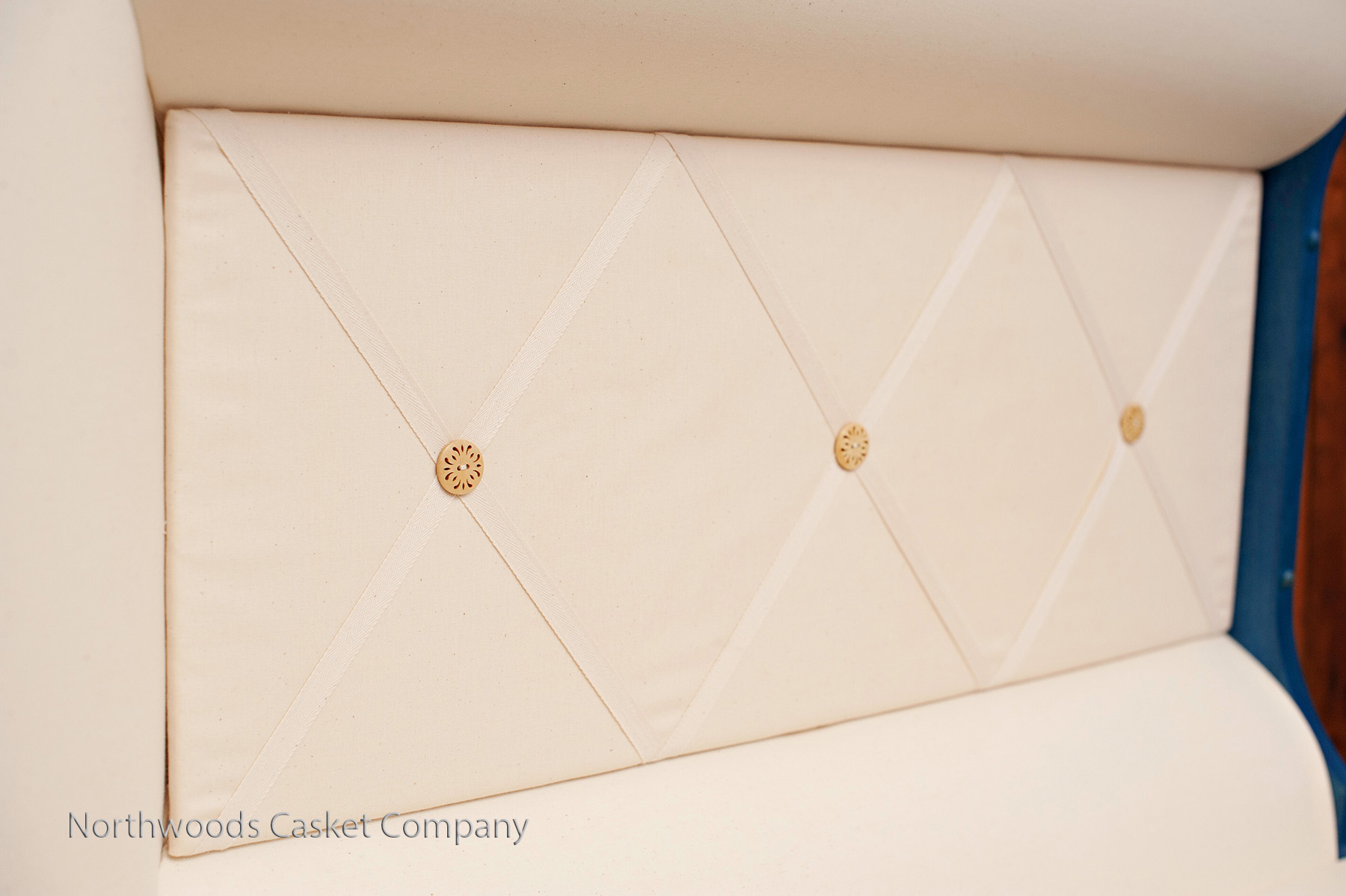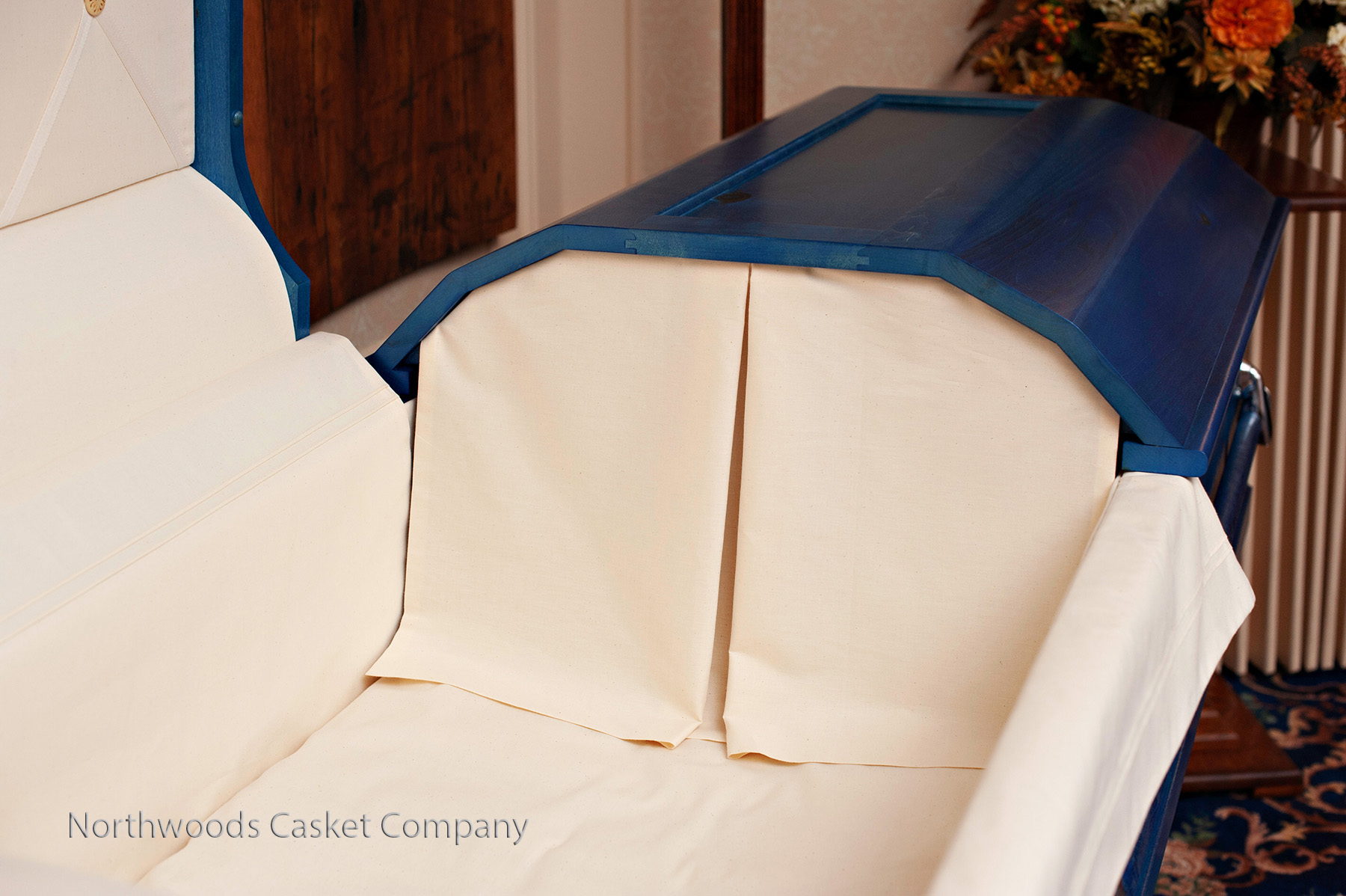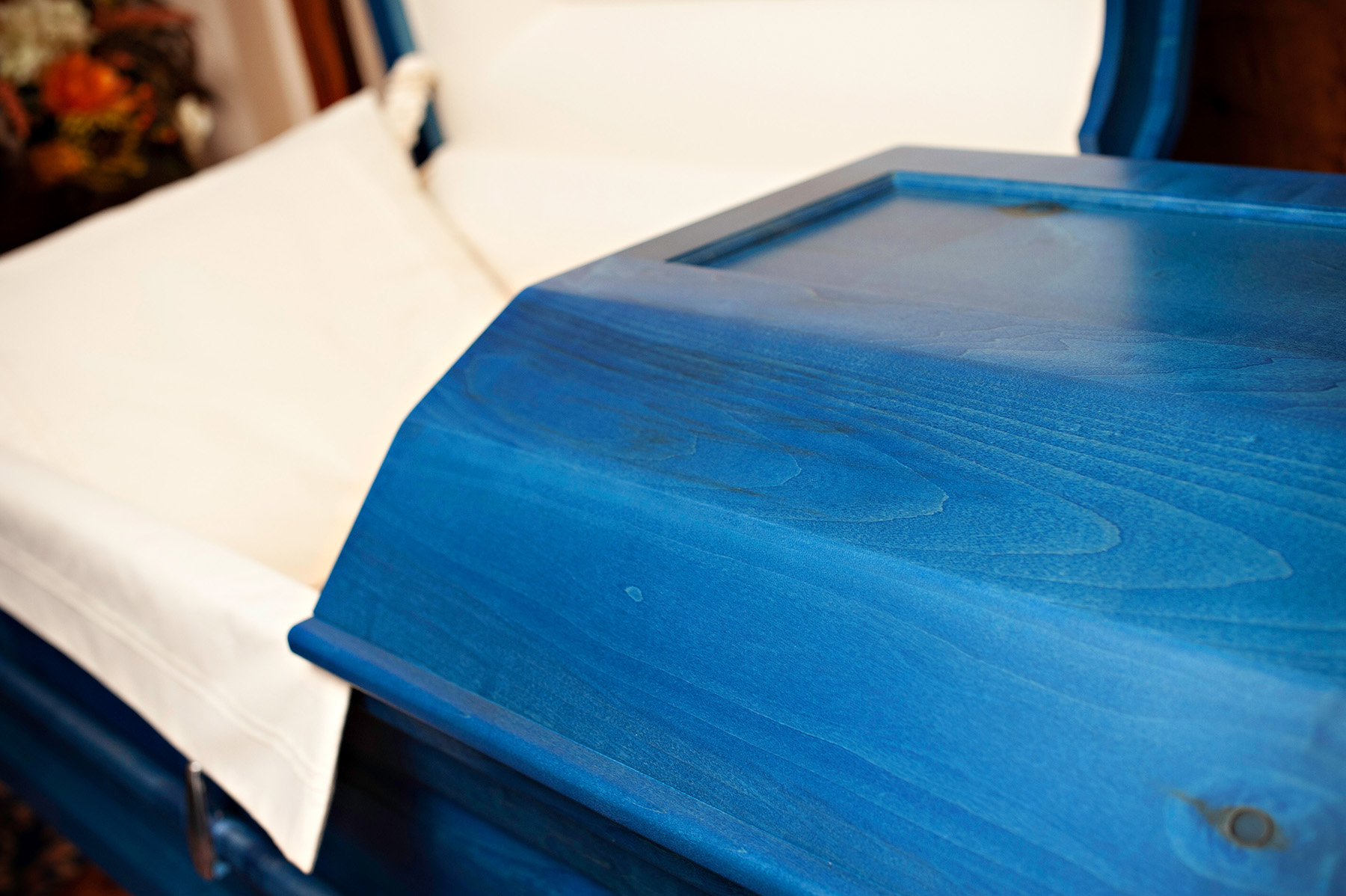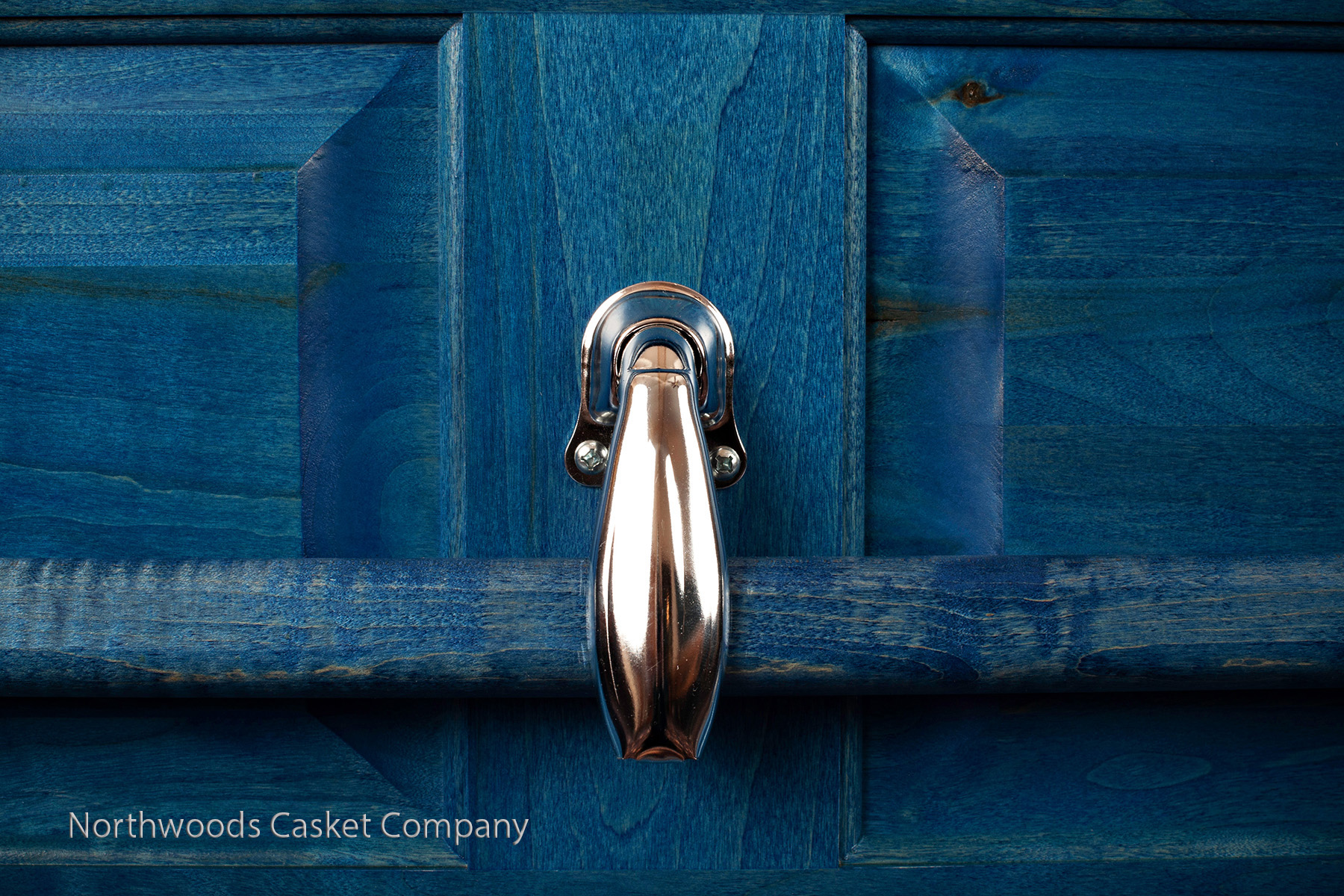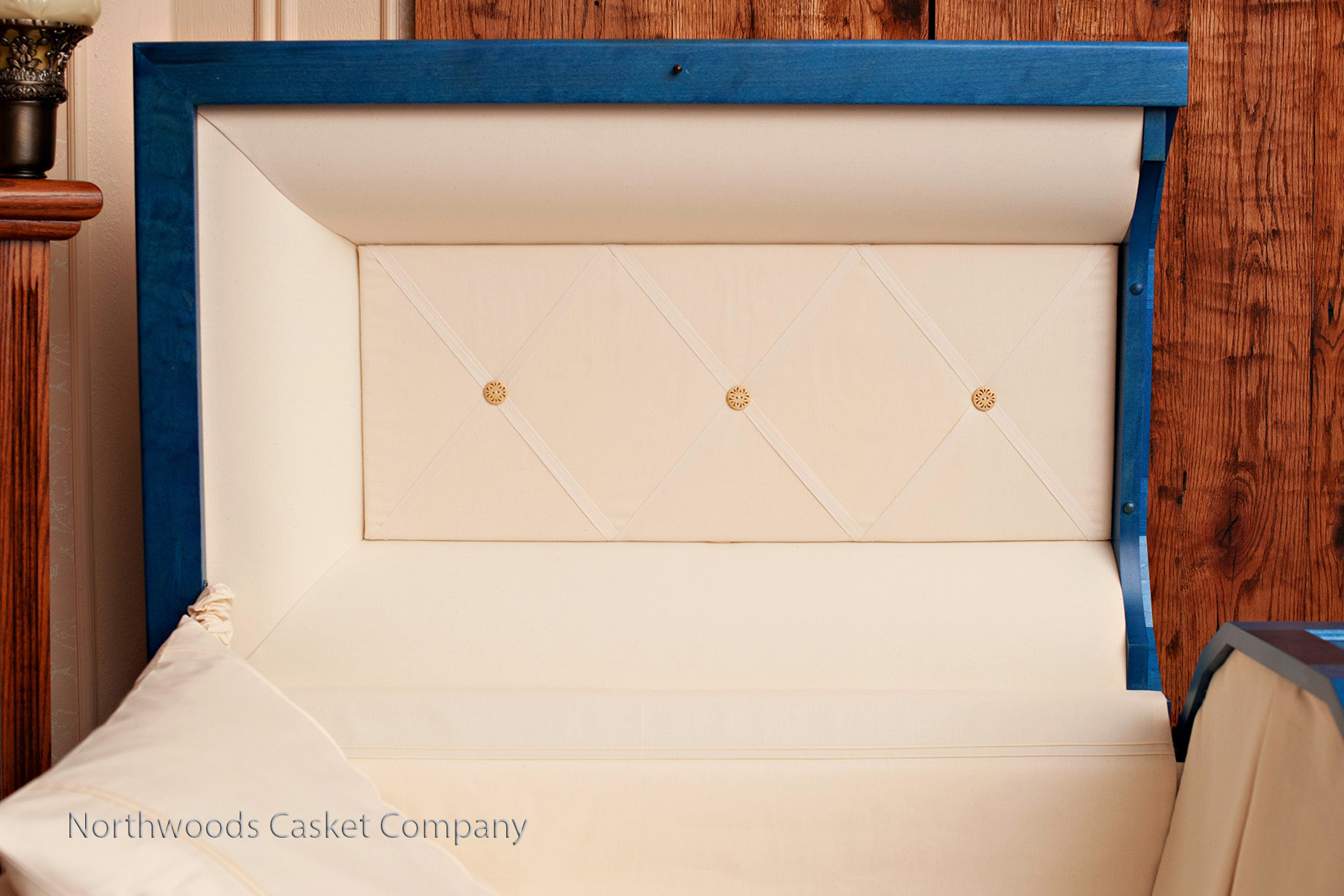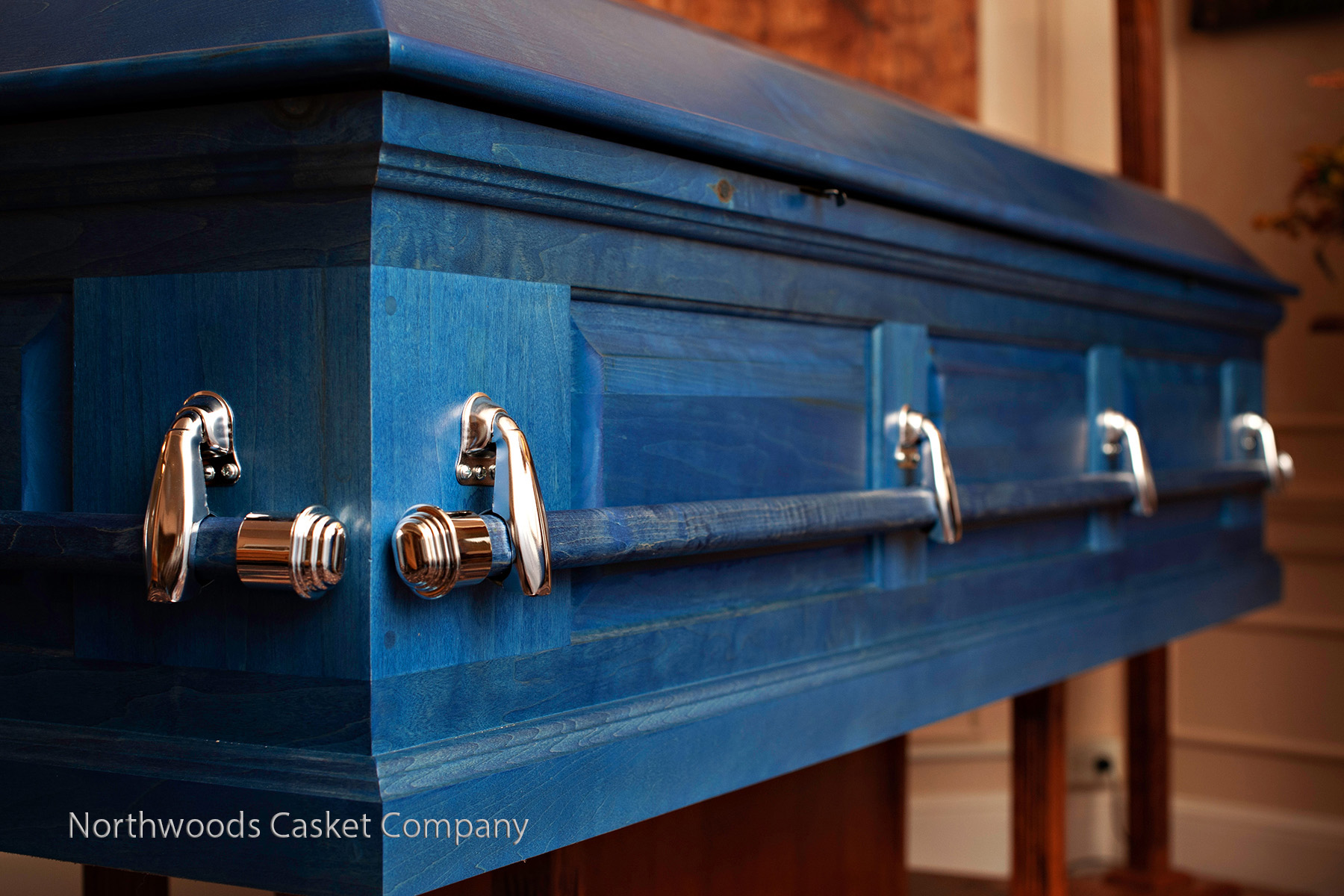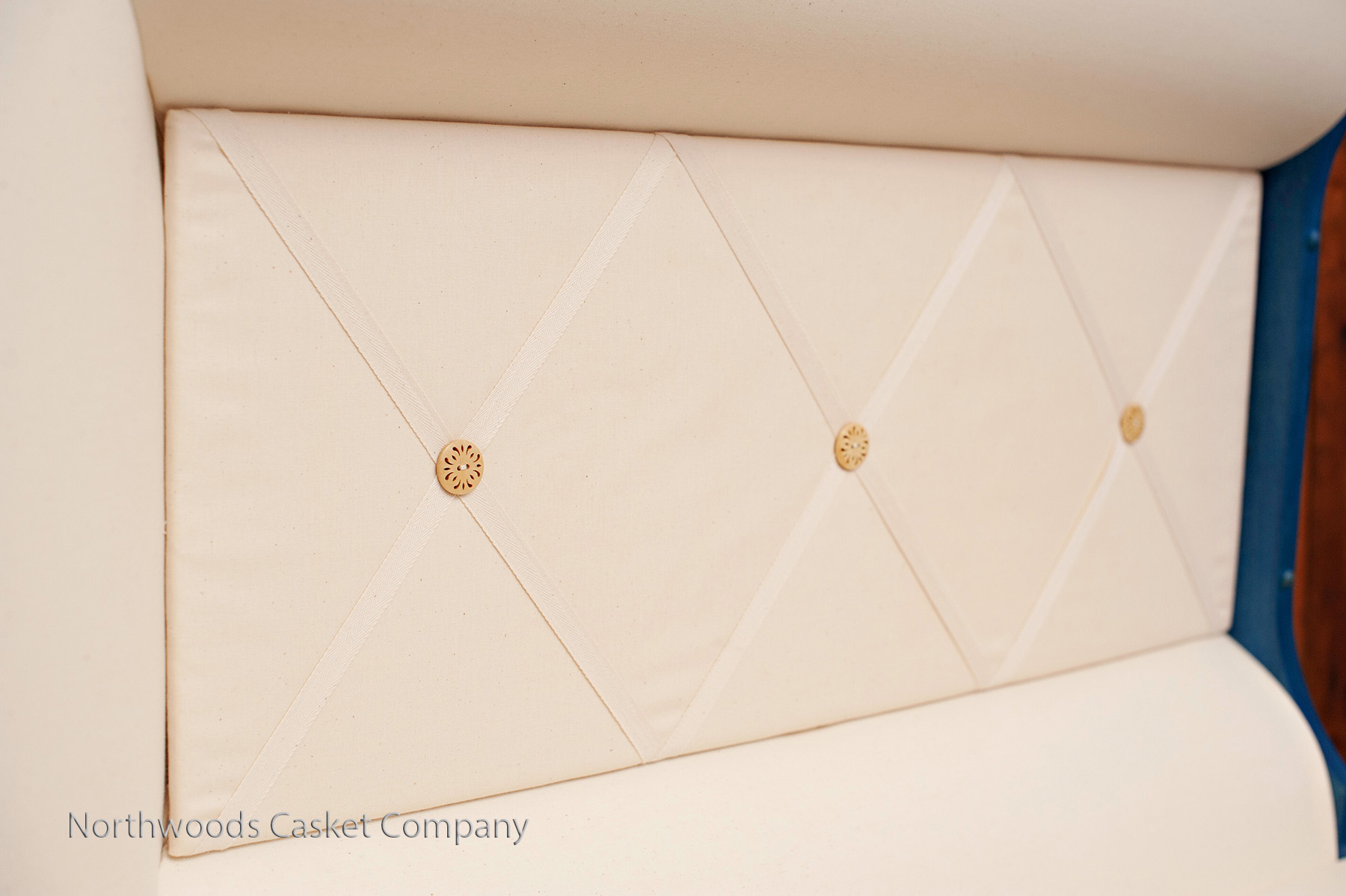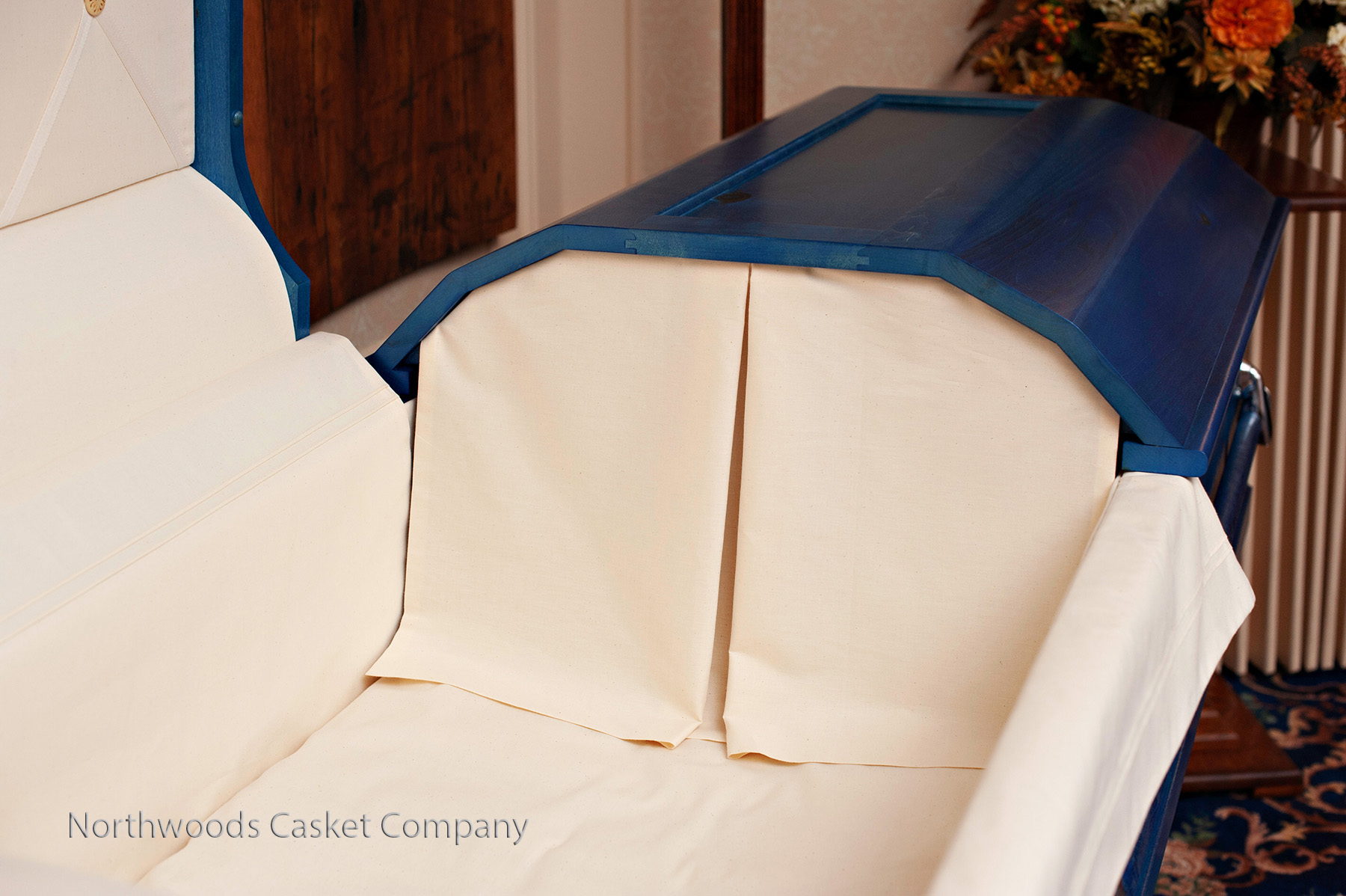 Great Lakes Blue
Style: Raised panel, swingbar handles
Material: Wisconsin aspen
Color: Great lakes blue
Finish: Water-based dye stain, Satin amber clear coat
Upholstery: Natural cotton
Interior (in): 76 3/8 x 23 1/2 x 15
Exterior (in): 82 x 29 1/2 x 22
From the Shores of Lake Superior.
The Great Lakes -- Superior, Michigan, Huron, Erie and Ontario -- these five lakes and their connecting channels form the largest fresh surface water system on earth. Formed by the last glacial period about 14,000 years ago, these lakes have served the region not only as a source of fresh water, but also an important transportation route for trade and migration.
There is something magical about these blue waters. Lake Superior is the second largest lake on earth--large enough to behave like an ocean with its rolling waves, sustained winds, strong currents, great depths, and distant horizons.
The blue color and detailed wood grain of this casket reminds me of the waves and color of Lake Superior from the Apostle Islands National Seashore. Made with polished silver swingbar handle hardware.
Plant it Forward.
Pledge to use any of our caskets in your end-of-life plan and we'll plant 100 trees at our next annual planting. Your pledge costs nothing and takes 5 minutes so Pledge today.