Cremation Shroud and Trundle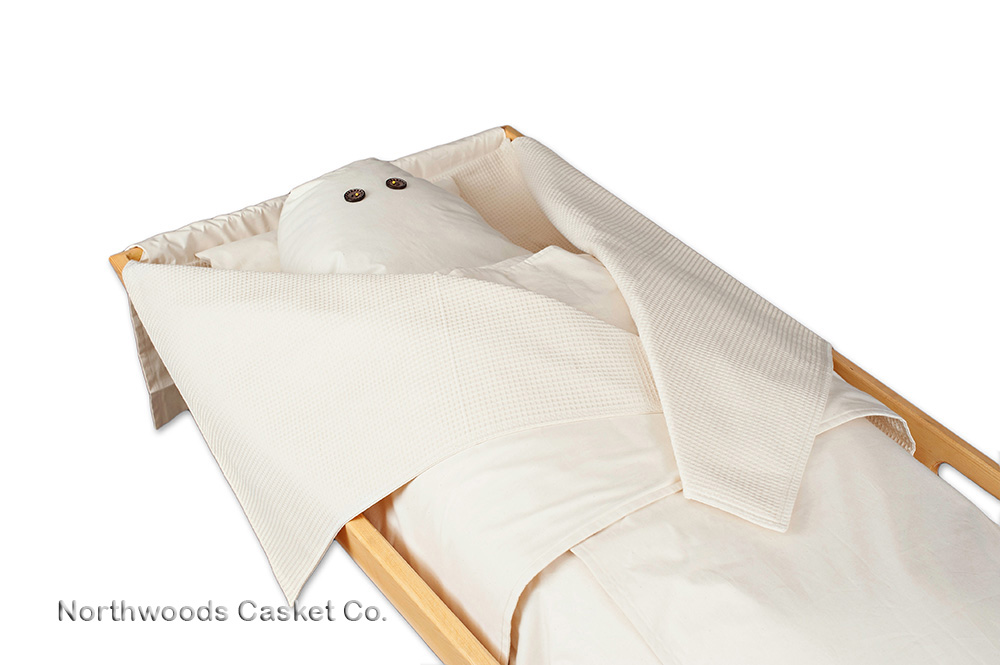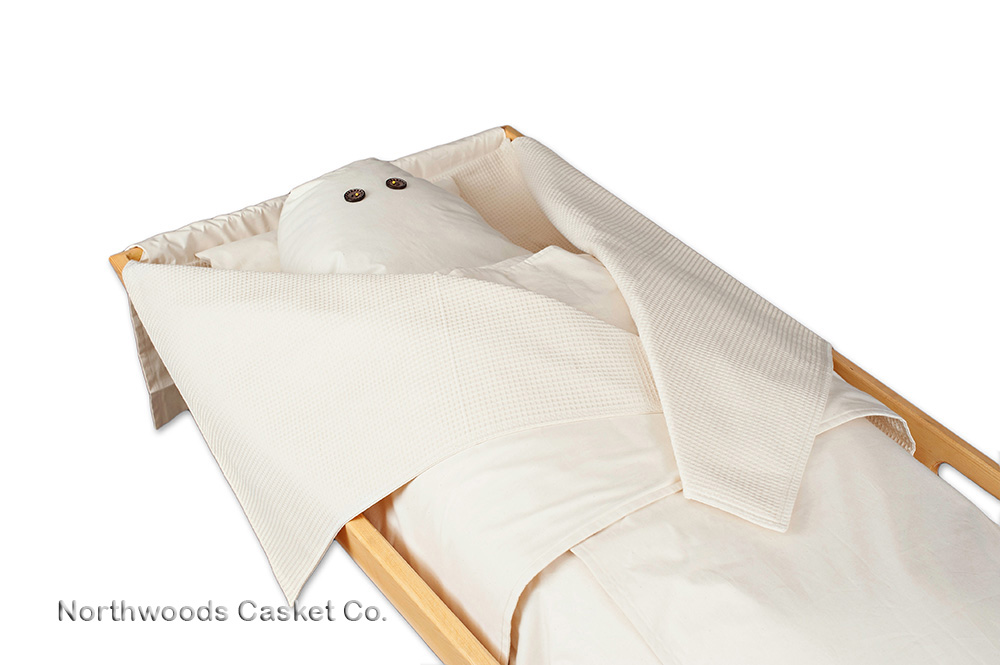 Cremation Shroud and Trundle
Style: Cremation shroud and trundle
Material: Wisconsin pine
Color: Natural
Finish: Tung oil
Upholstery: Natural cotton
Exterior (in): 82 x 28.5 x 5
Local. Affordable. Dignified.
We designed this trundle and shroud combination specifically for cremation. The trundle is handcrafted in solid pine and the shroud is all natural biodegradable cotton.
Set is suitable for a family viewing or service prior to cremation. This trundle & shroud can also be used in a traditional cemetery burial with a vault, or a natural burial cemetery directly in the earth.
PLANT IT FORWARD.
Pledge to use any of our caskets in your end-of-life plan and we'll plant 100 trees at our next annual planting. Your pledge costs nothing and takes 5 minutes so Pledge today.