Classic Cherry with Swingbar Handles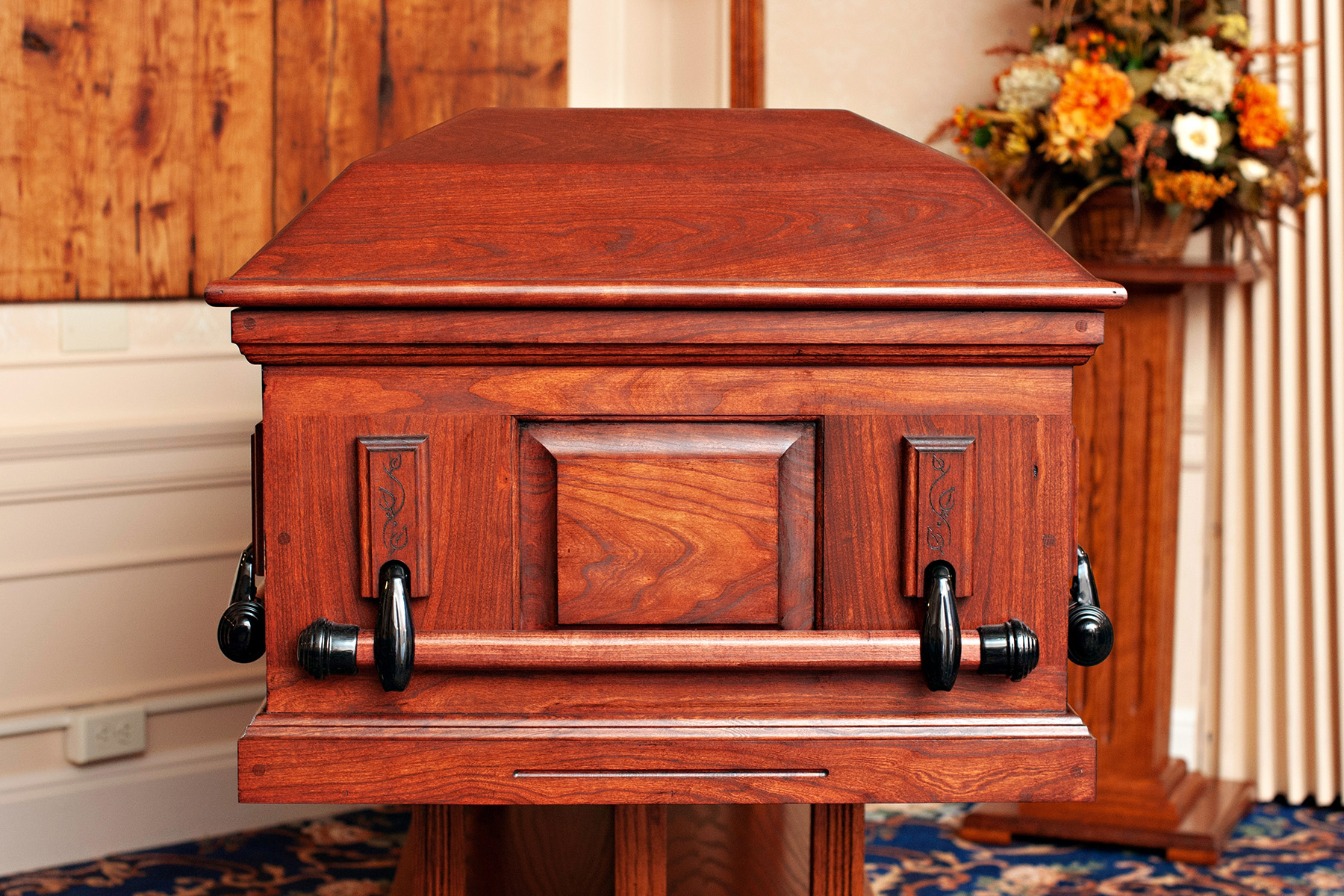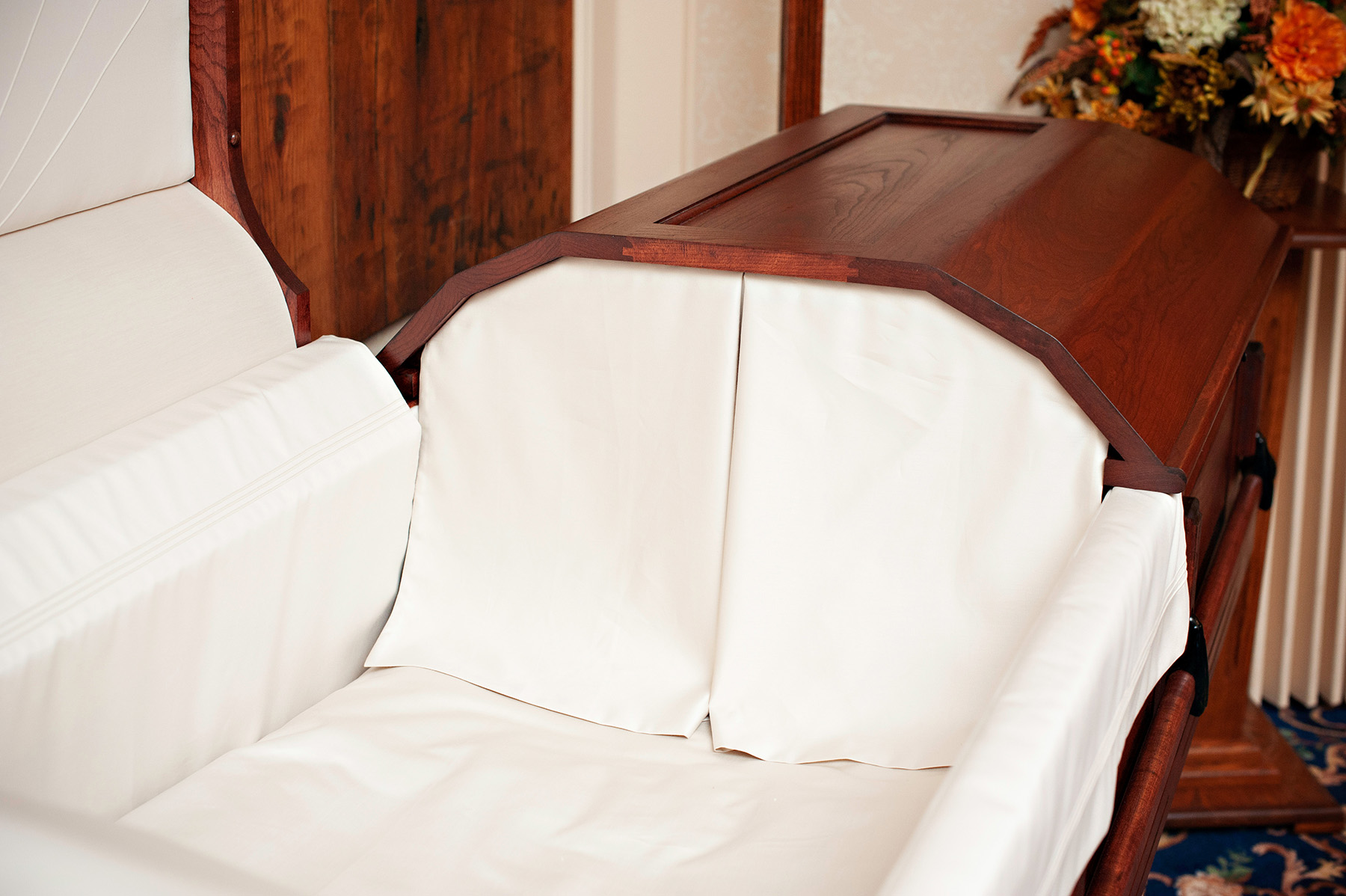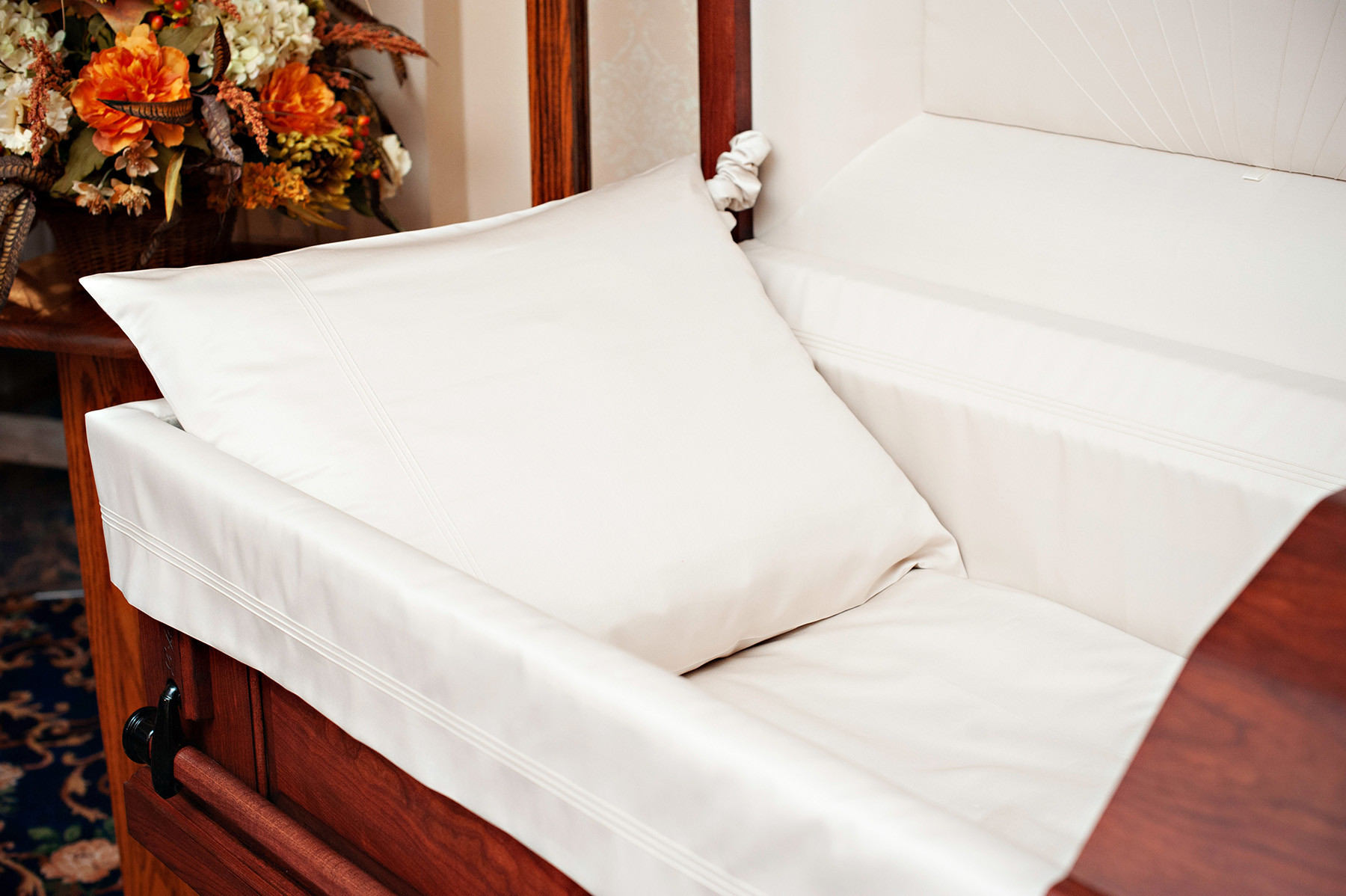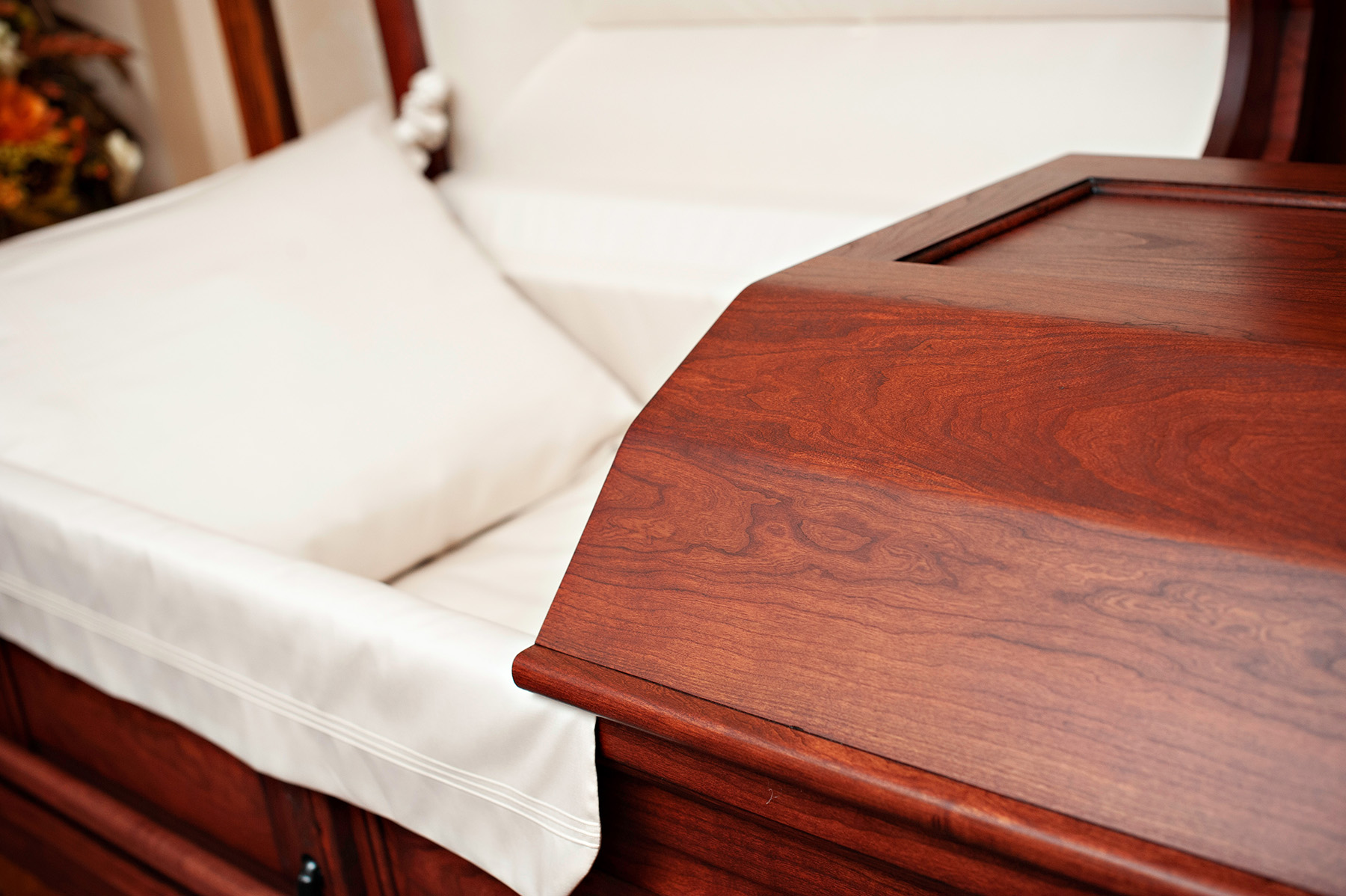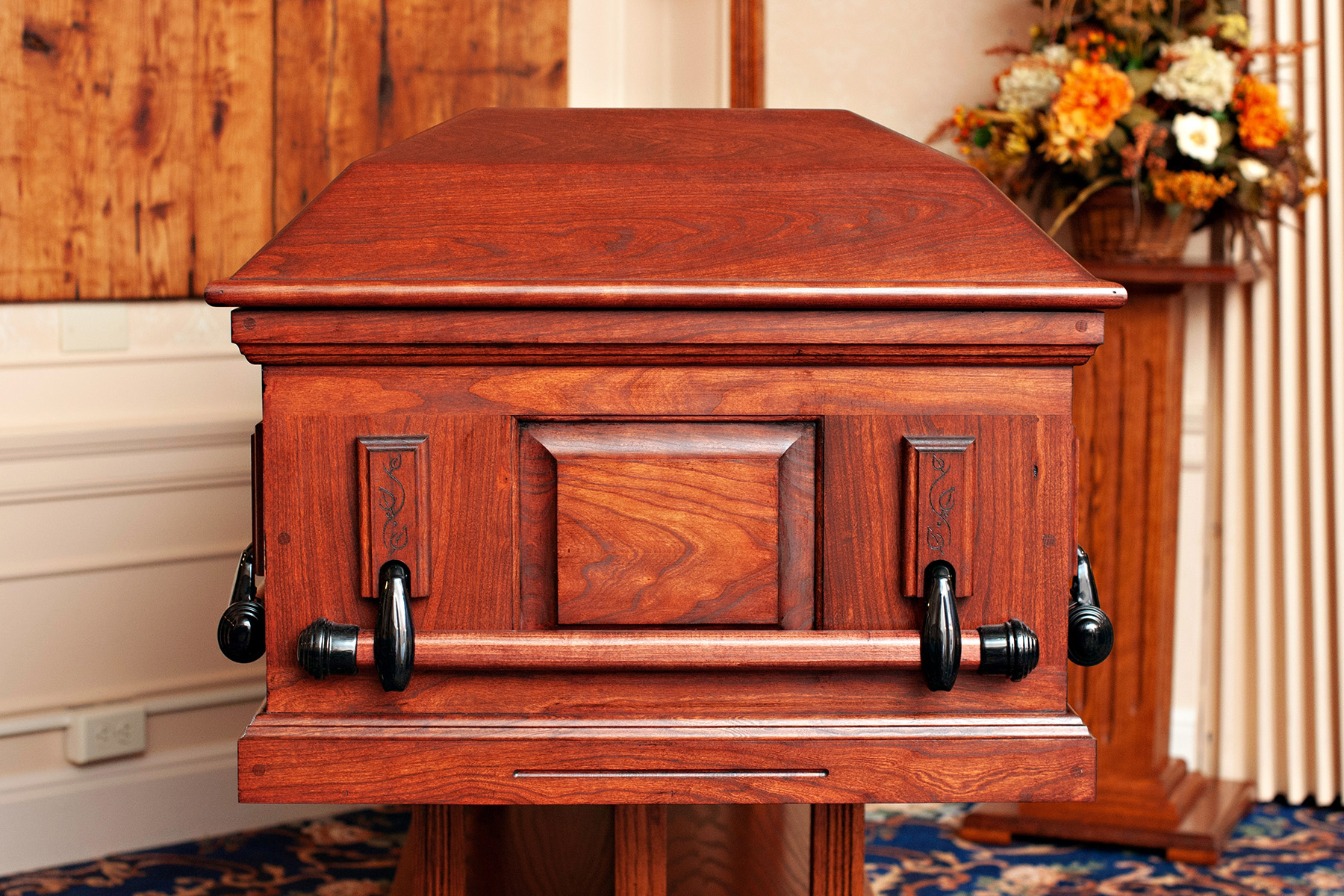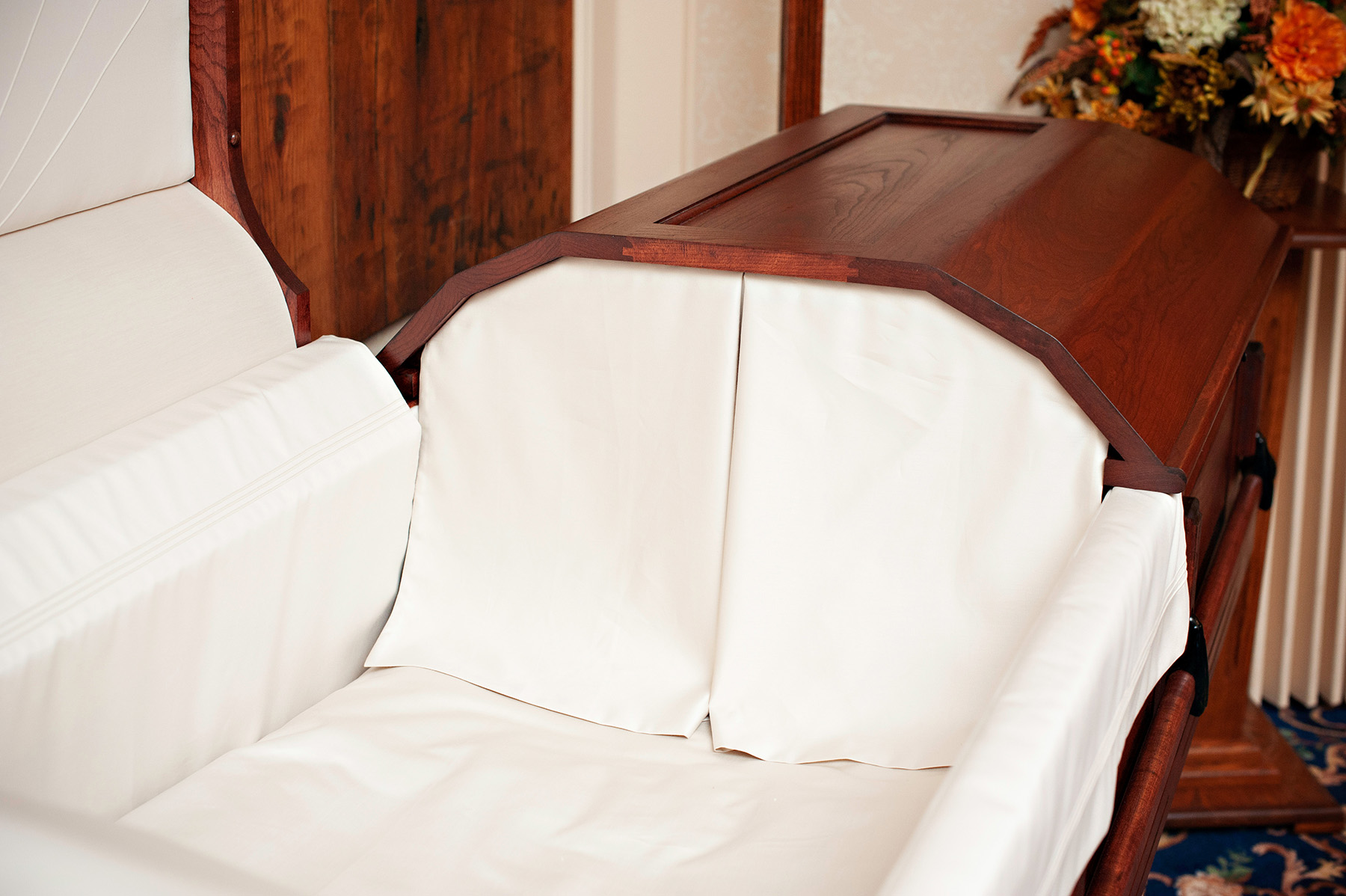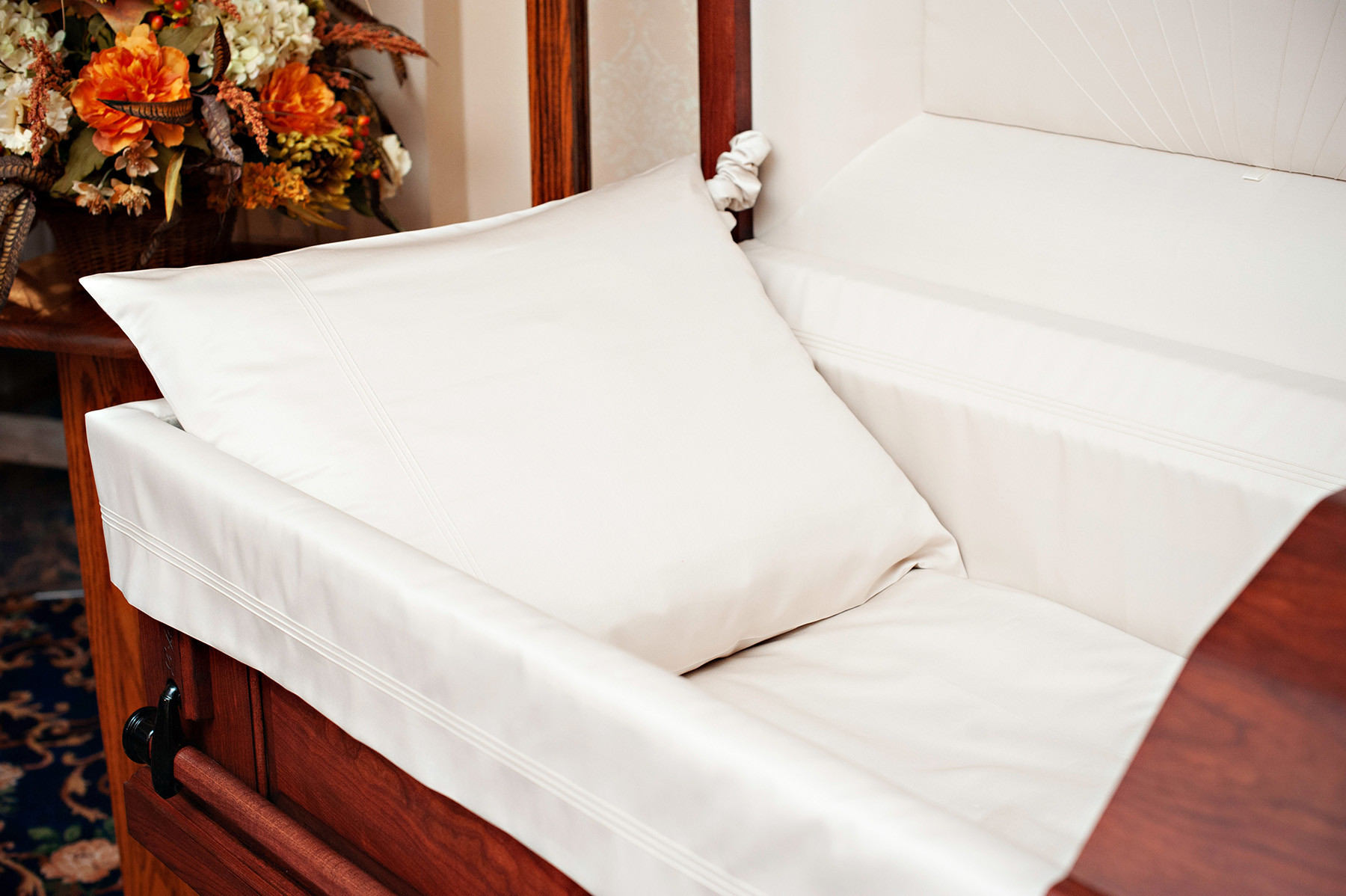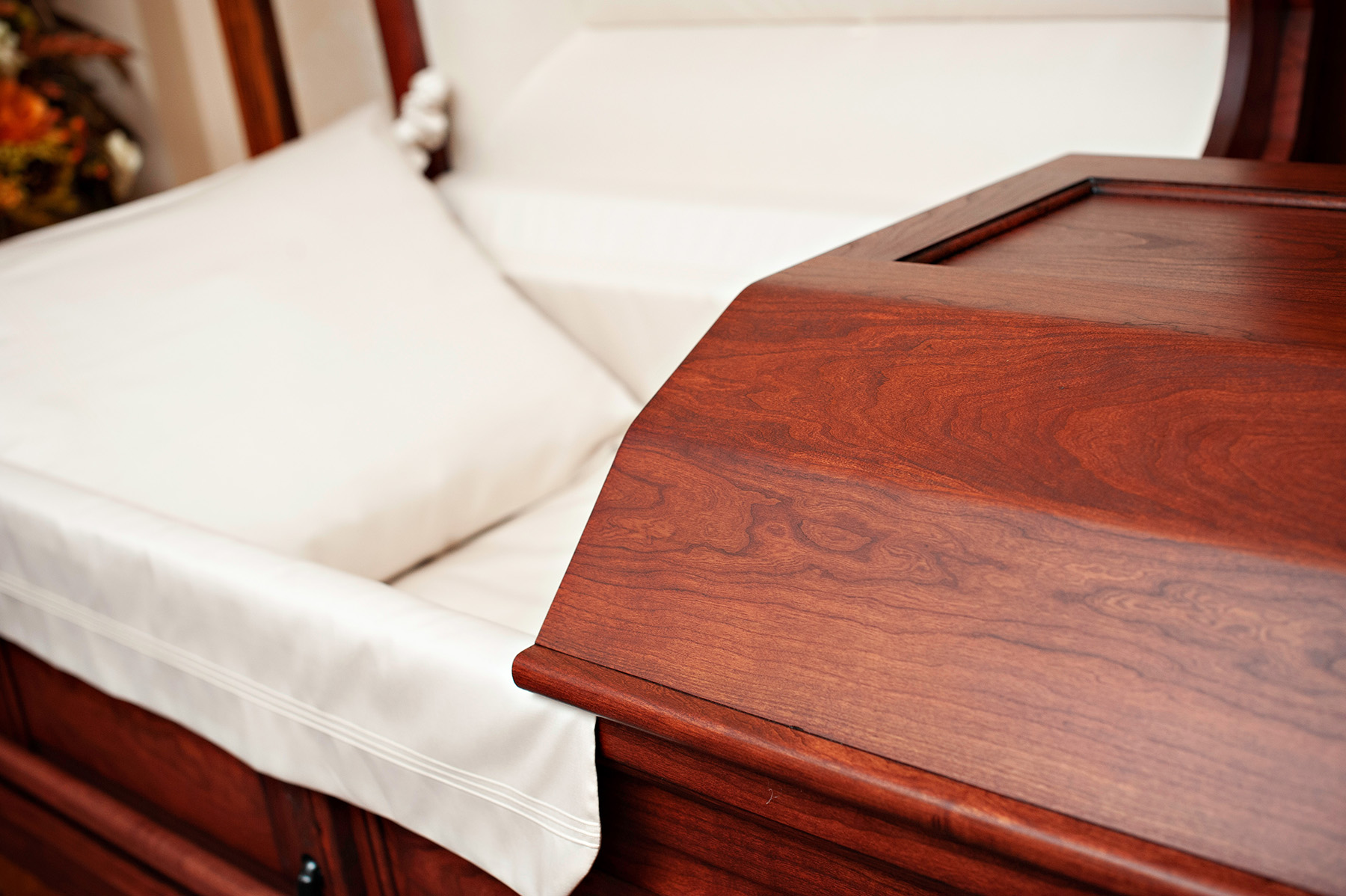 Classic Cherry with Swingbar Handles
Style: Raised panel with swingbar handles
Material: Wisconsin cherry
Color: Classic
Finish: Natural Oil
Upholstery: Natural Supima cotton
Interior (in): 76 3/8x 23 1/2 x 15
Exterior (in): 82 x 29 1/2 x 22
SKU: 246-CRL-OVWDBT-GLSBLK
Artifacts indicate the ancient Greeks and Romans favored Cherry for fine furniture. Being a strong and moderately hard wood, Cherry has characteristics making it a favorite for fine wood furniture. Cherry wood grain has unique ripple figures and a beautiful, lustrous finish that is satiny to the touch. Colors range from pink to reddish brown and continue to darken with age.
We built this cherry casket with gloss black swingbar handles to be suitable for that man or woman who commands an audience.
Handcrafted in Wisconsin cherry. Finished in natural oil and burnished by hand to a smooth finish. Swingbar hardware in a rich gloss black color. Upholstered in natural Supima cotton.
Plant it Forward.
Pledge to use any of our caskets in your end-of-life plan and we'll plant 100 trees at our next annual. Your pledge costs nothing and takes 5 minutes so Pledge today.