Natural Cherry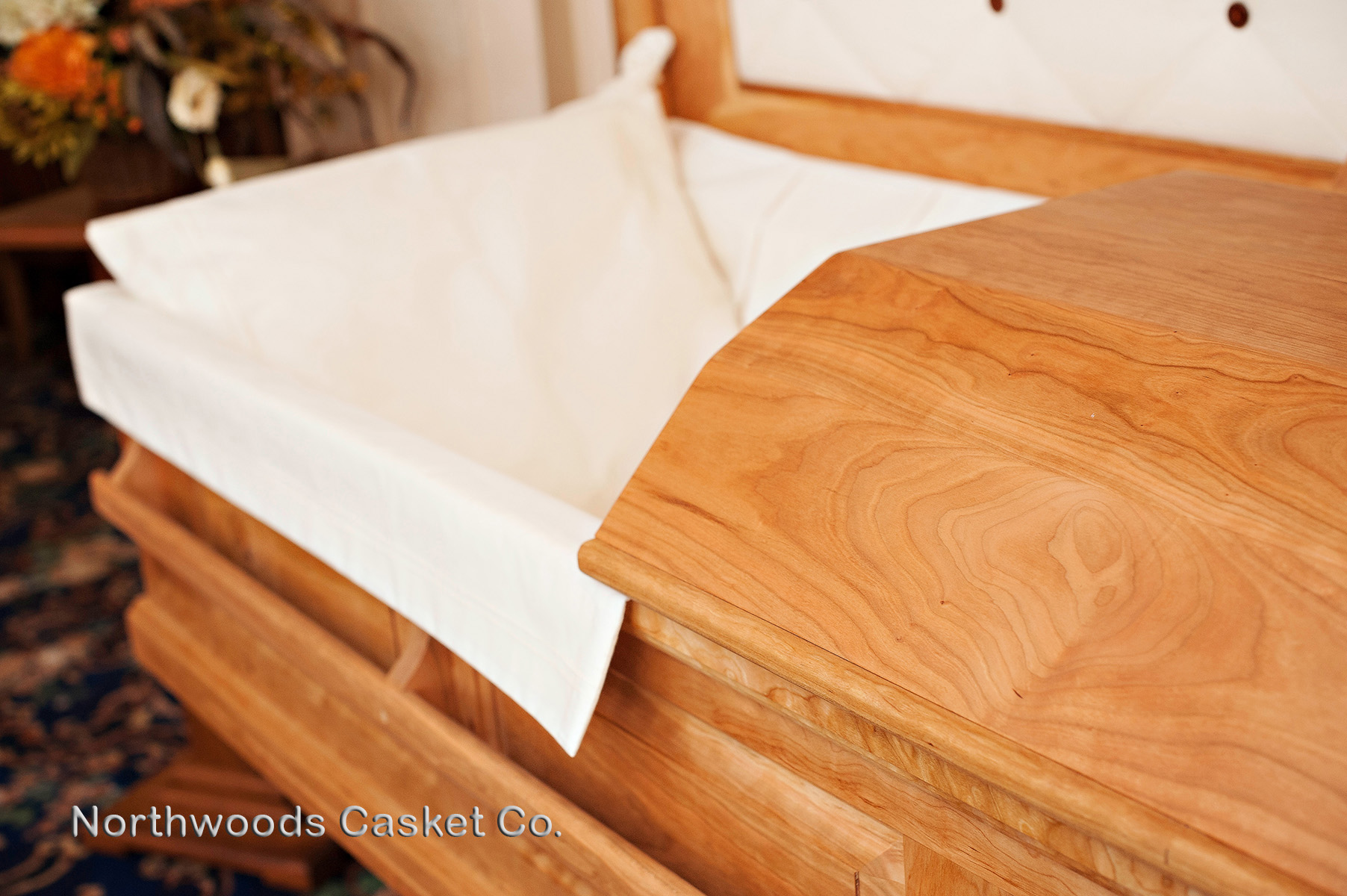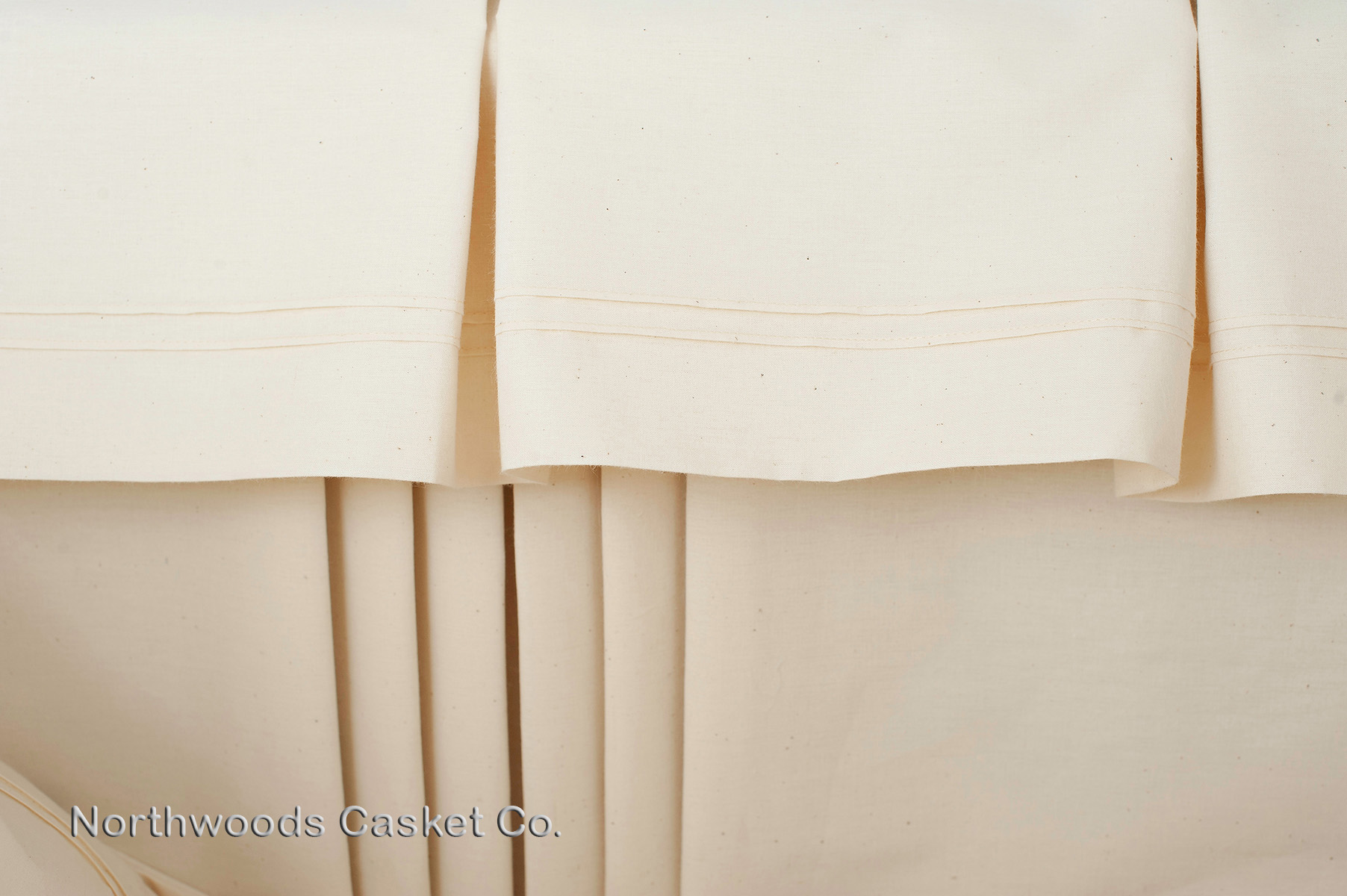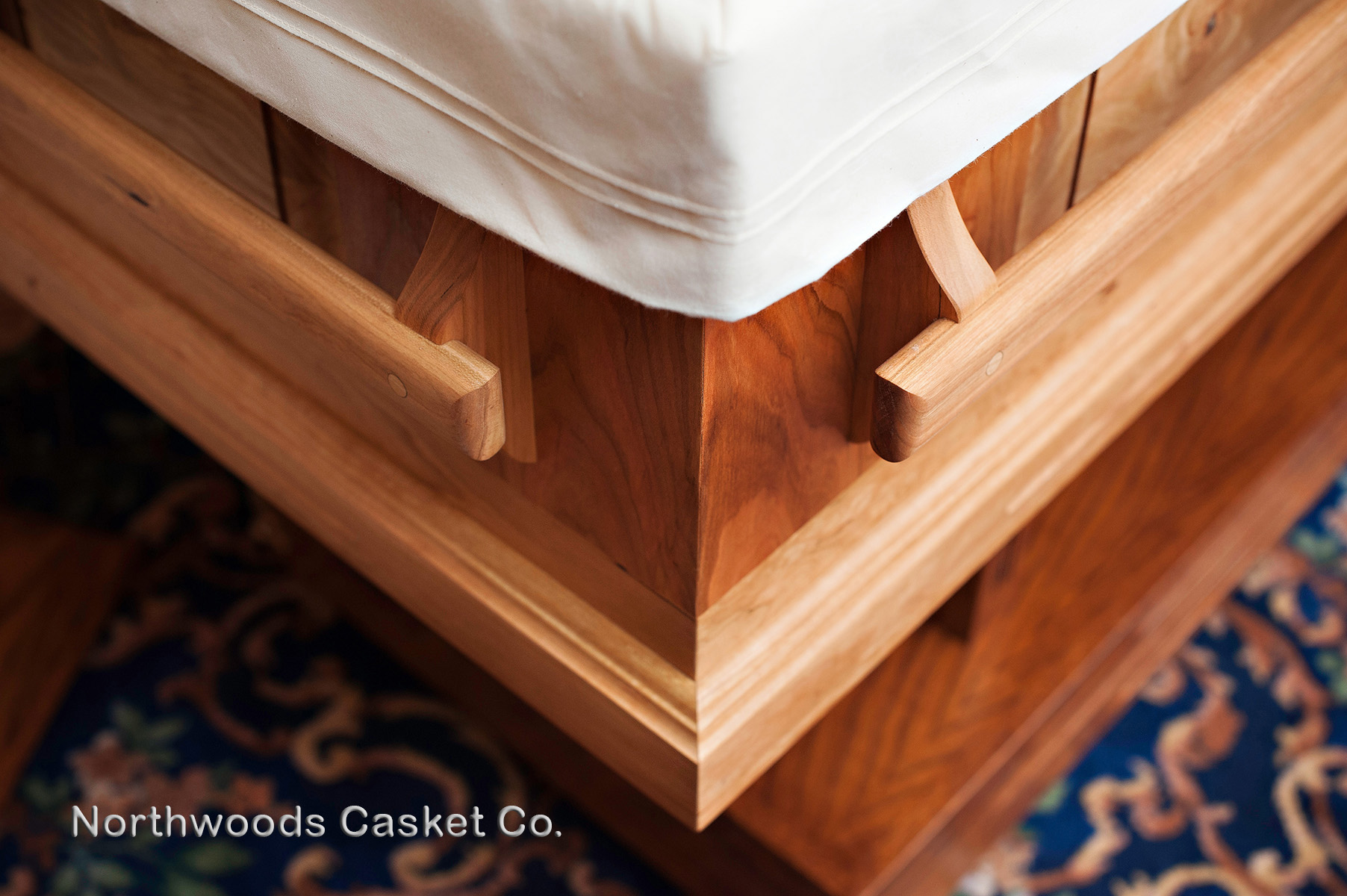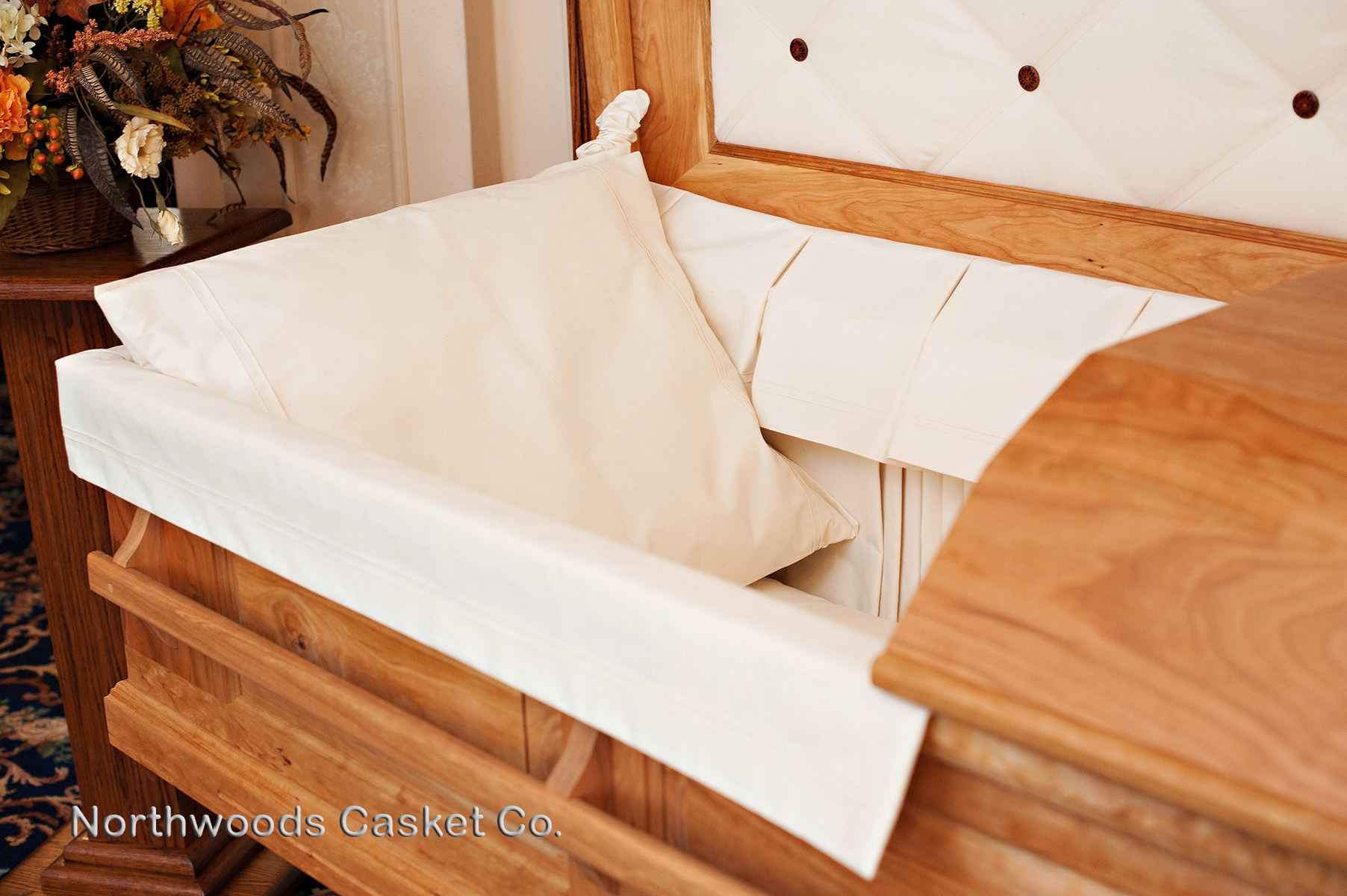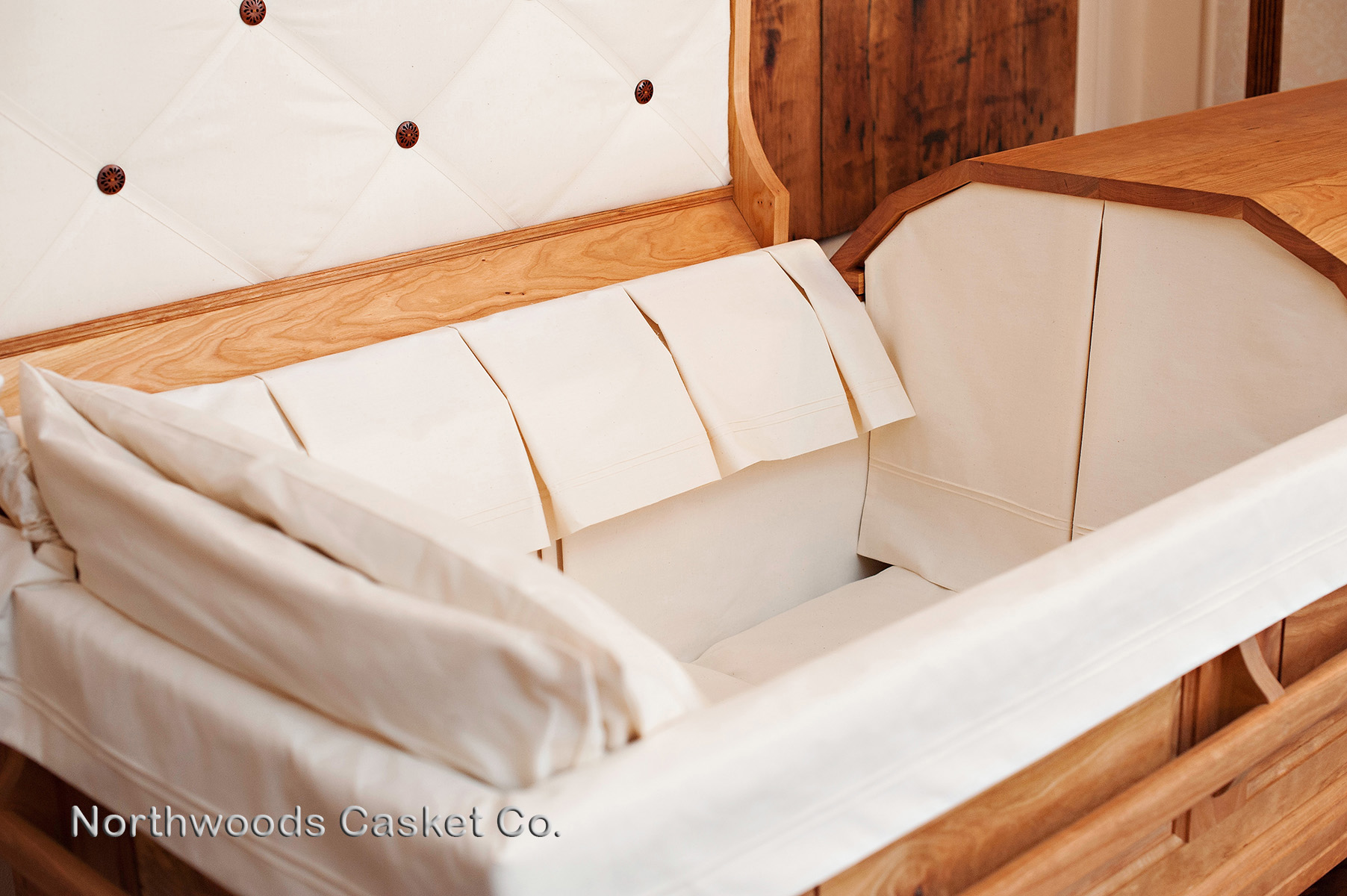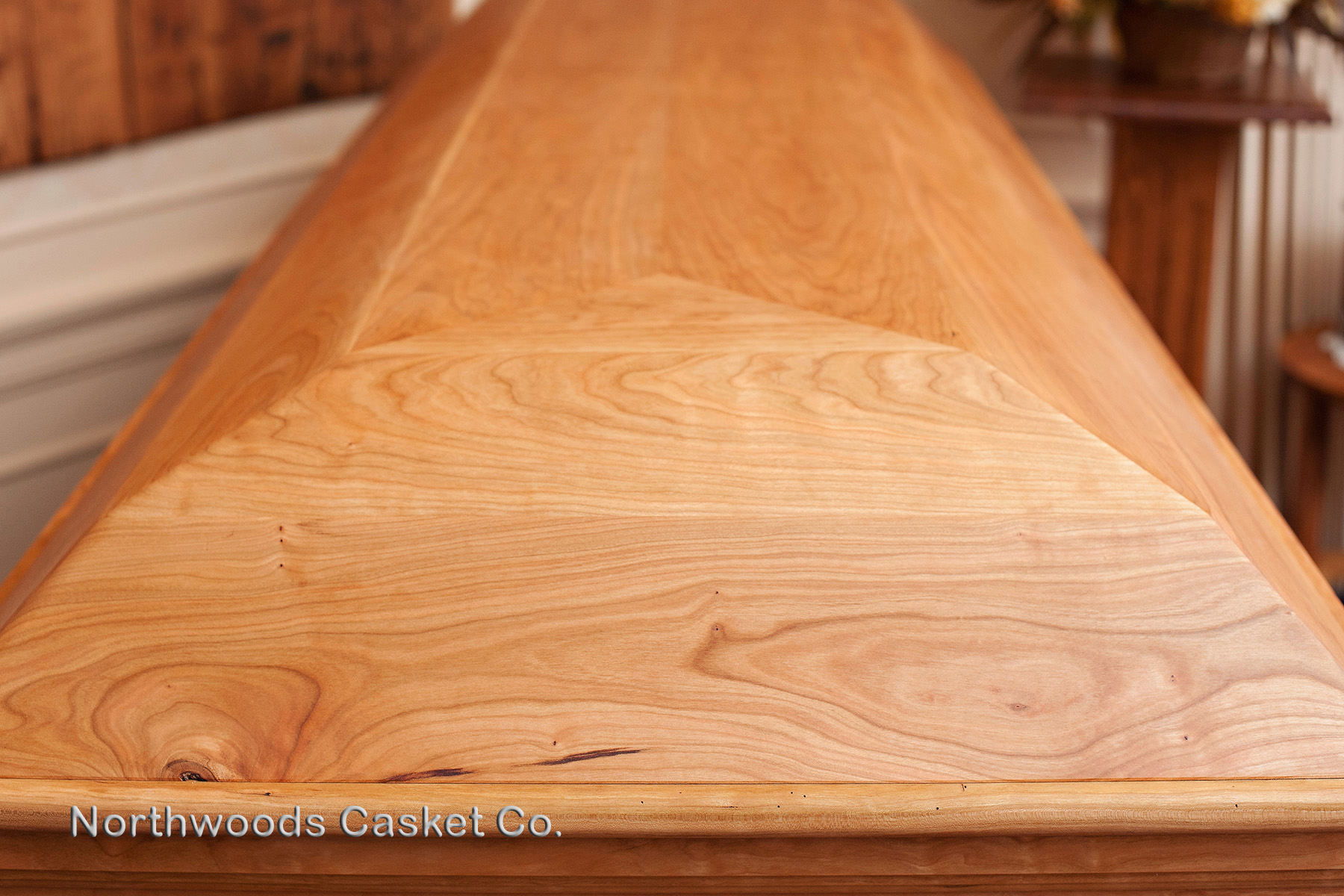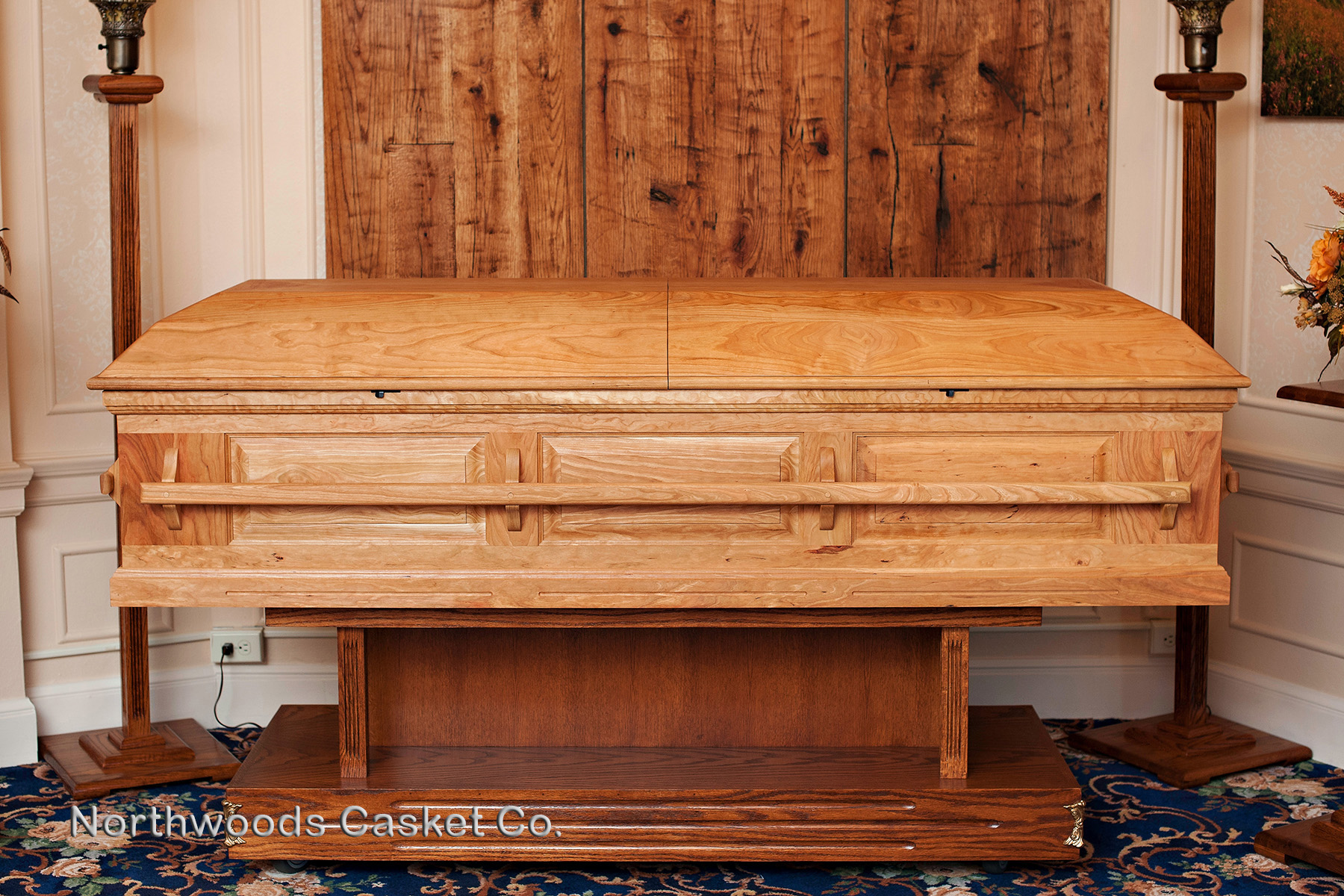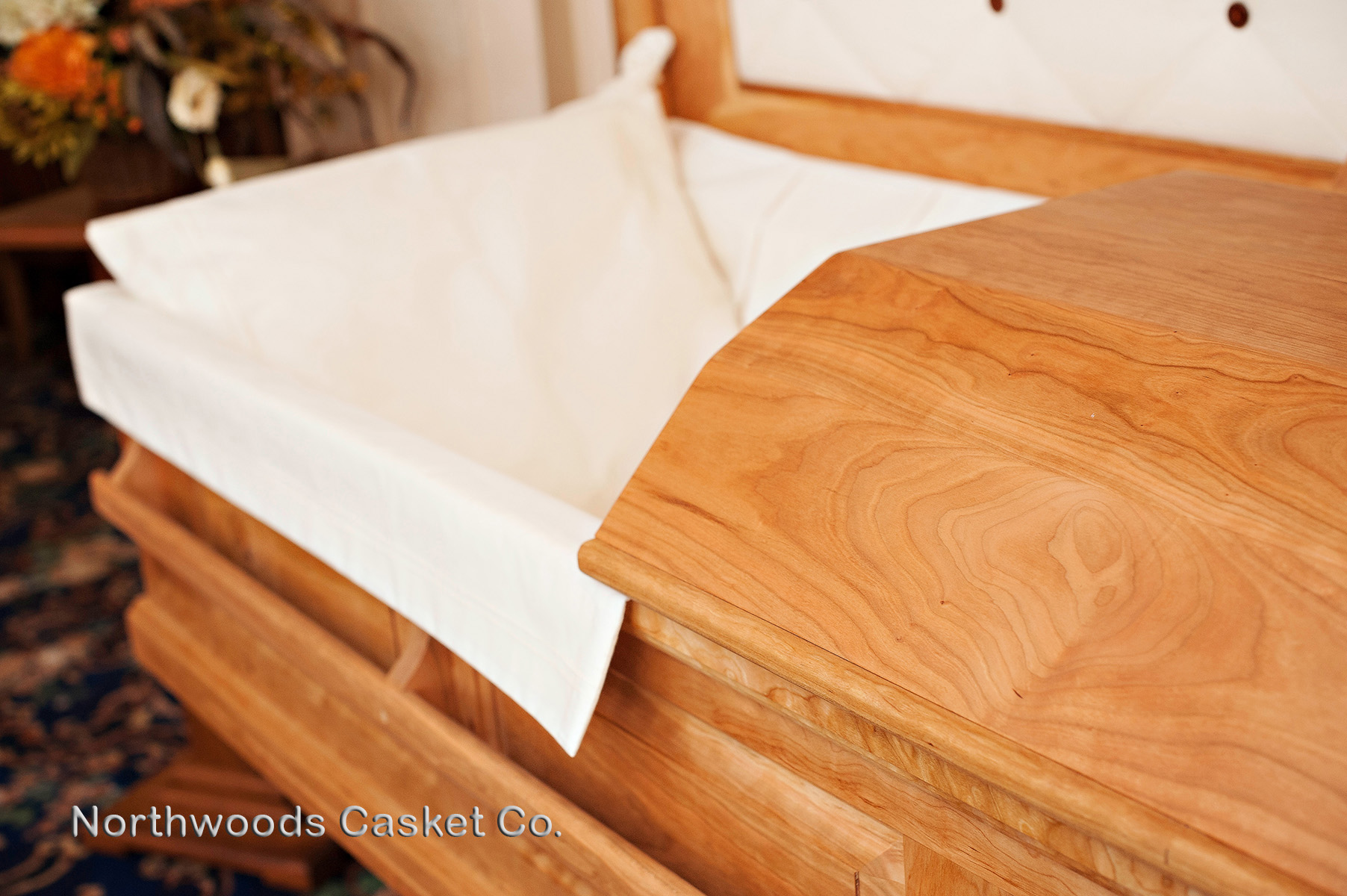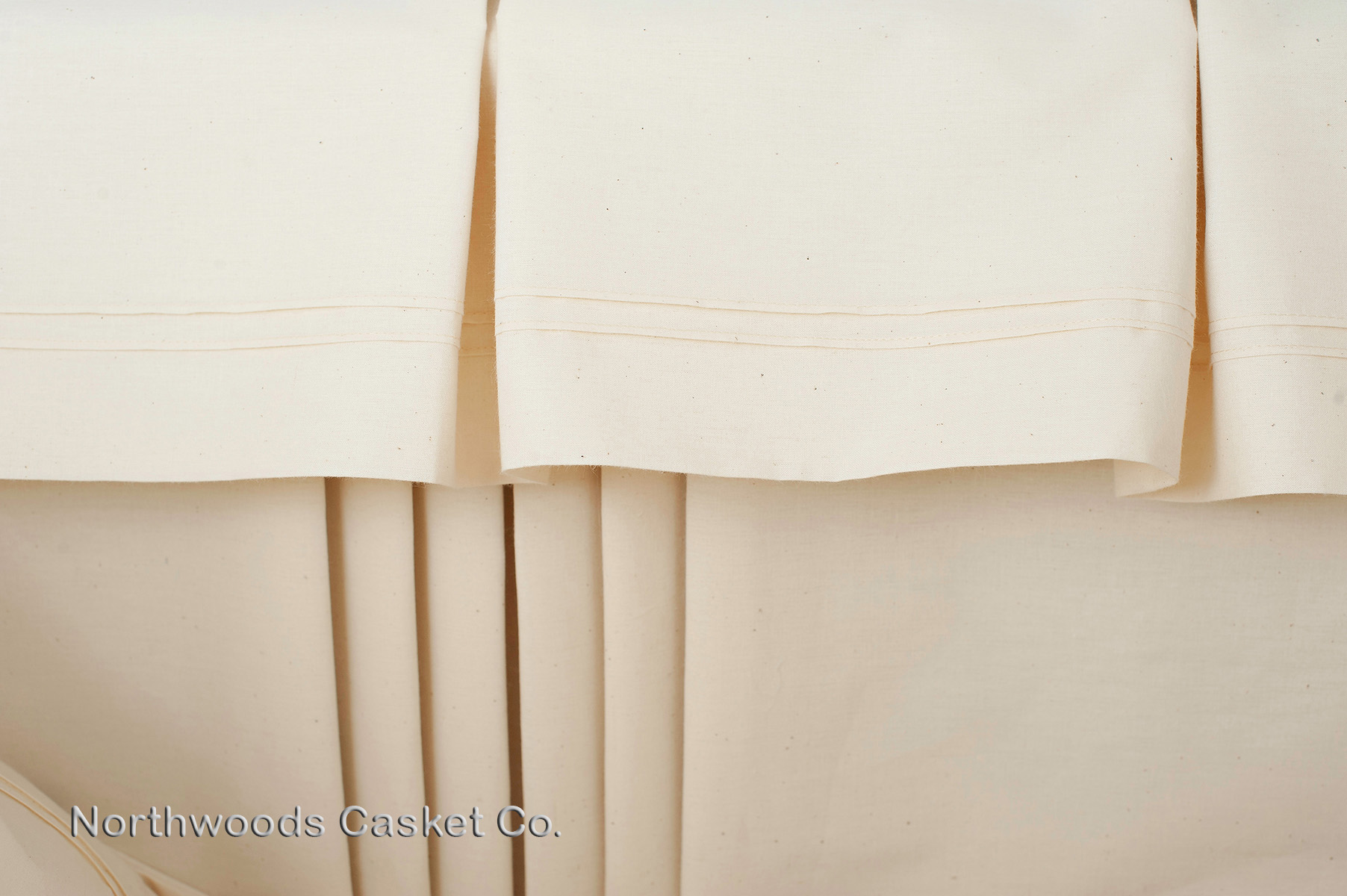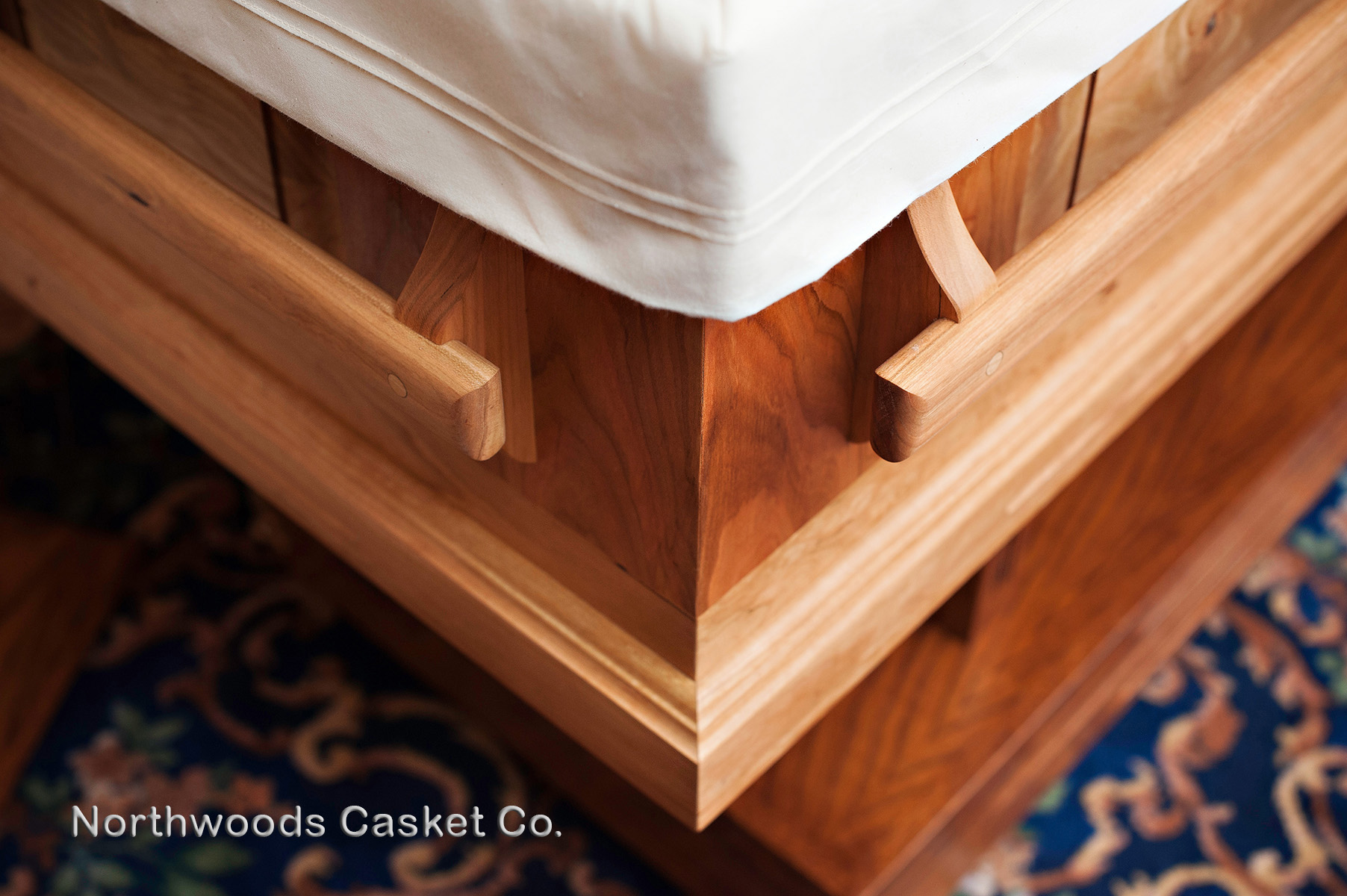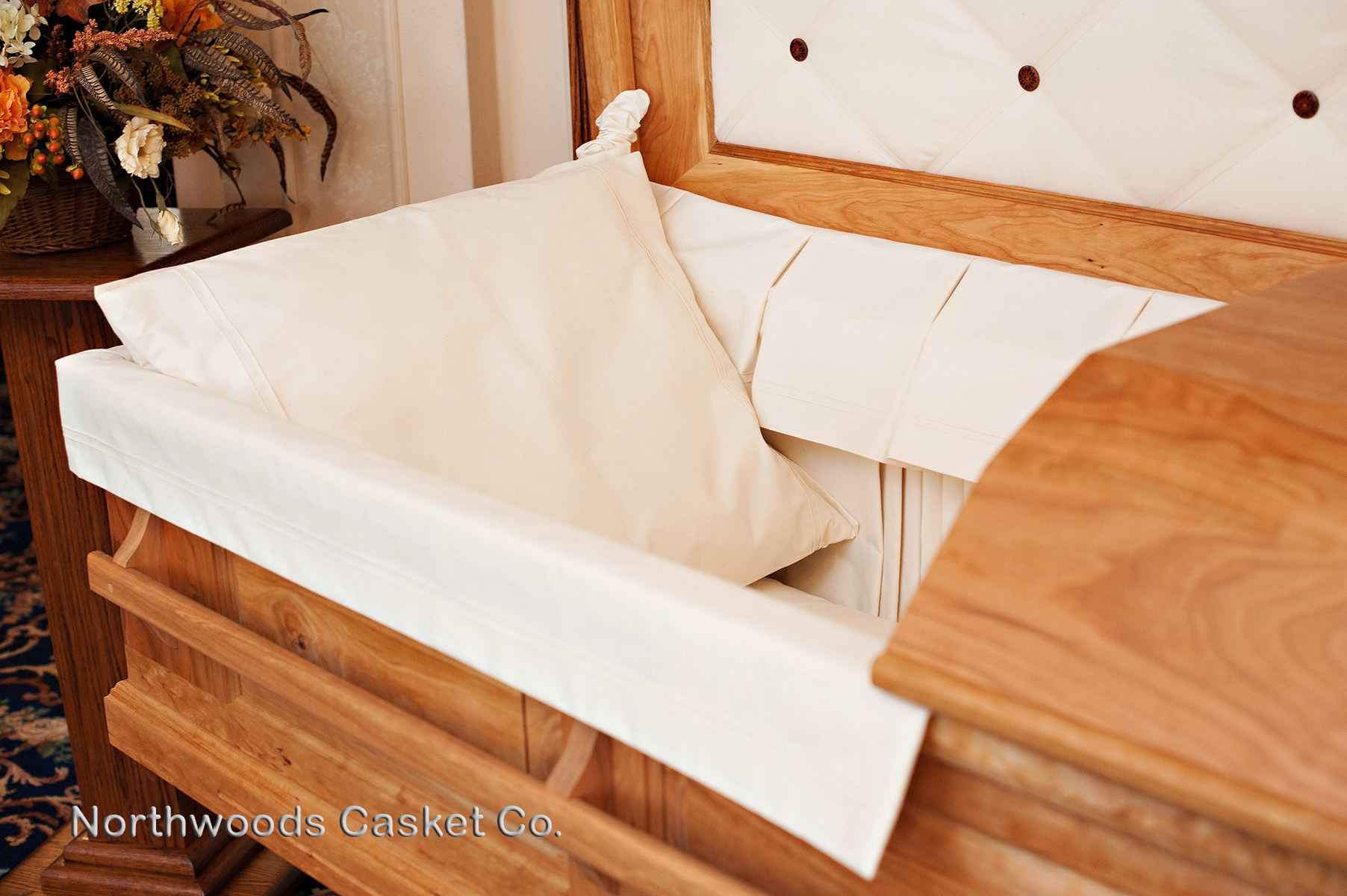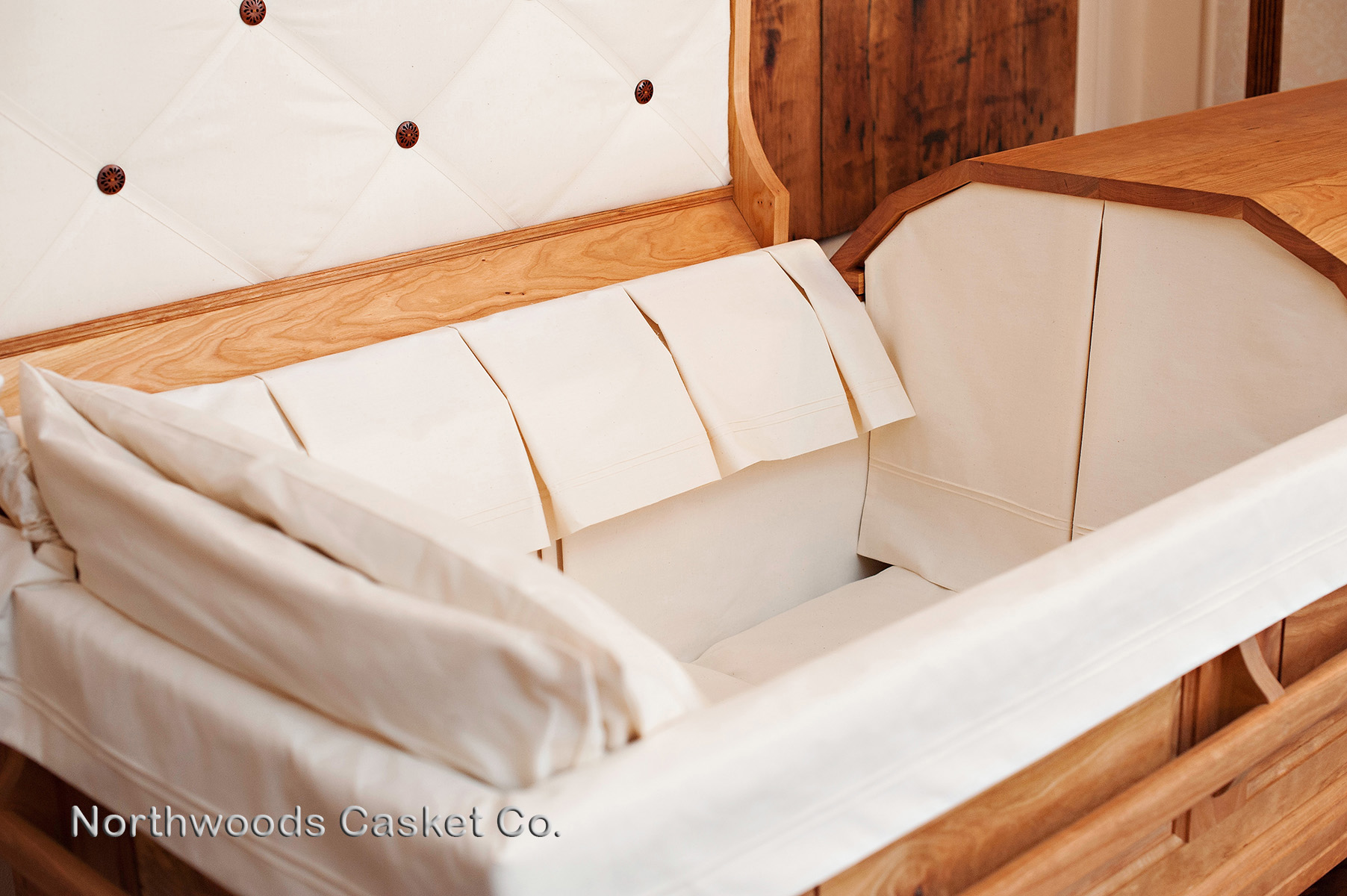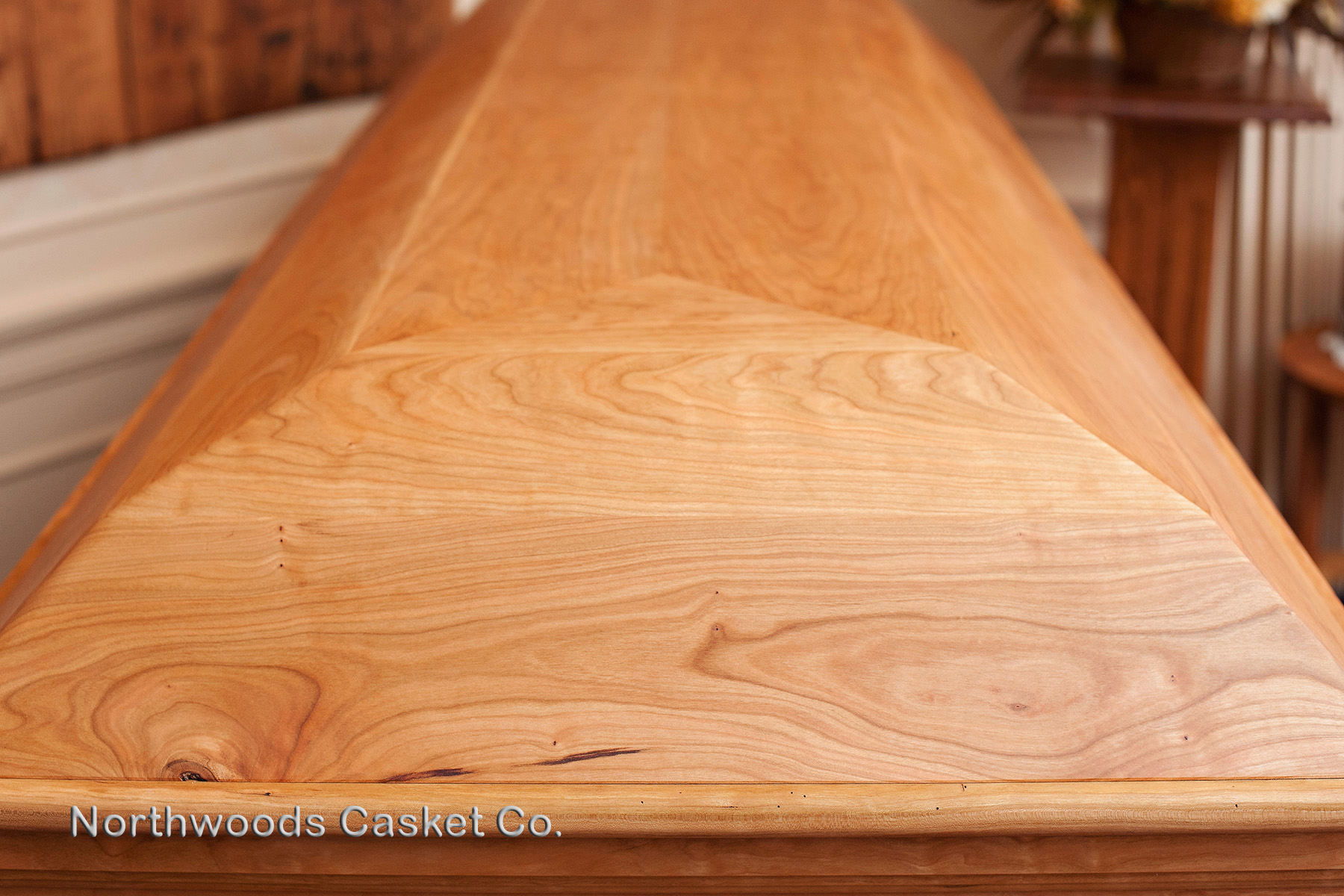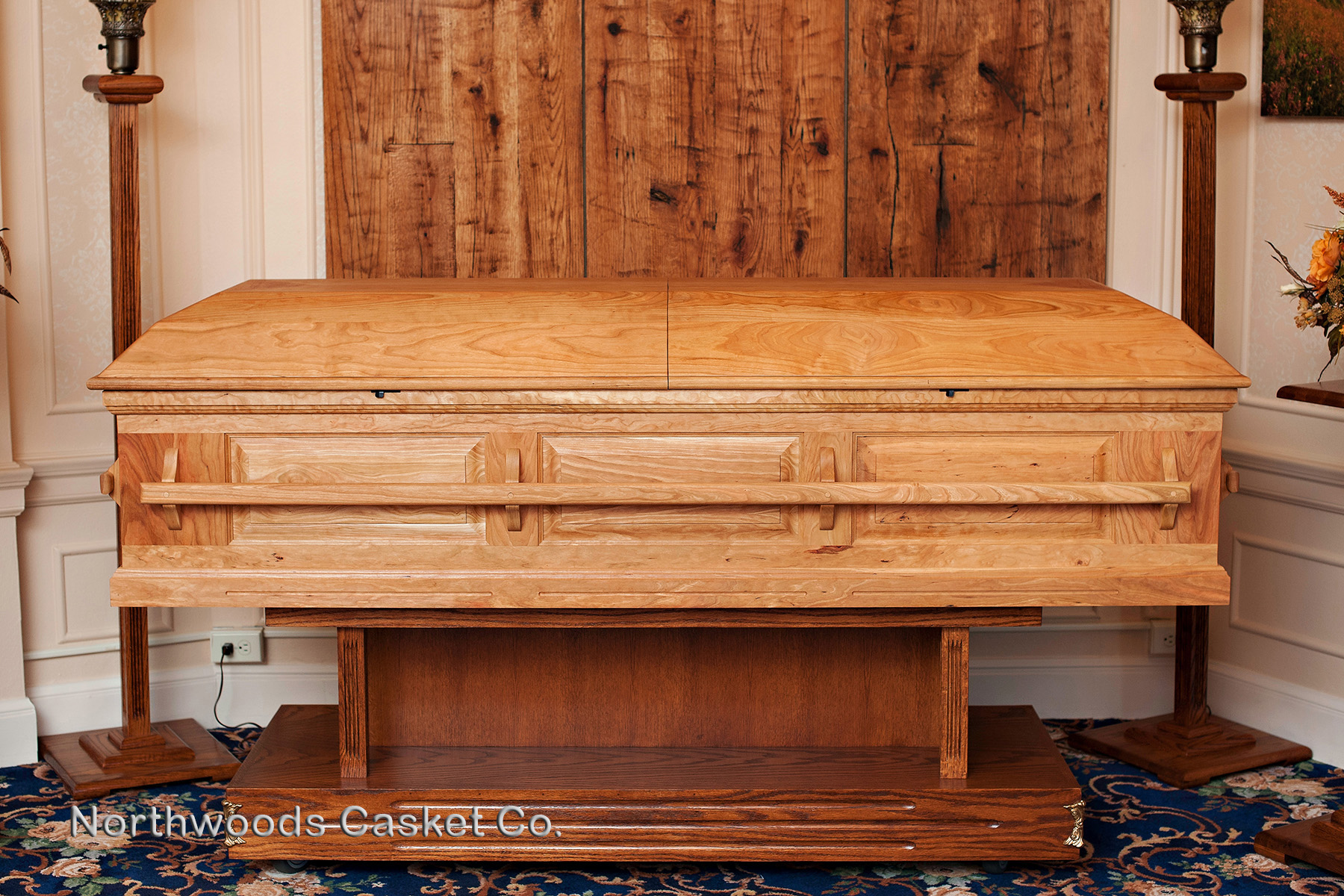 Natural Cherry
Style: Raised panel with solid wood handles
Material: Wisconsin cherry
Color: Natural
Finish: Pure tung oil, Carnuaba wax
Upholstery: Natural cotton
Interior (in): 76 3/8x 23 1/2 x 15
Exterior (in): 82 x 29 1/2 x 22
My mother had a spinning wheel.
Not more than seven or eight years old, I distinctly recall winter evenings laying by the fire on the family room floor while my mother would spin wool into yarn. Dad would read the paper by the lamp.
As the wheel spun wool into yarn without hardly a sound, I would study the wood of the spinning wheel. Made from cherry, darkened with age, I would imagine the shapes of old faces and odd trees in the wispy grain of the wood. As if the wood could whisper from the past. As an adult, any piece made of cherry still whispers to me.
Handcrafted in Wisconsin cherry. Finished in pure tung oil burnished by hand to a smooth finish and buffed in clear wax. Upholstered in natural unbleached cotton.
Plant it Forward.
Pledge to use any of our caskets in your end-of-life plan and we'll plant 100 trees at our next annual. Your pledge costs nothing and takes 5 minutes so Pledge today.