Antique Pine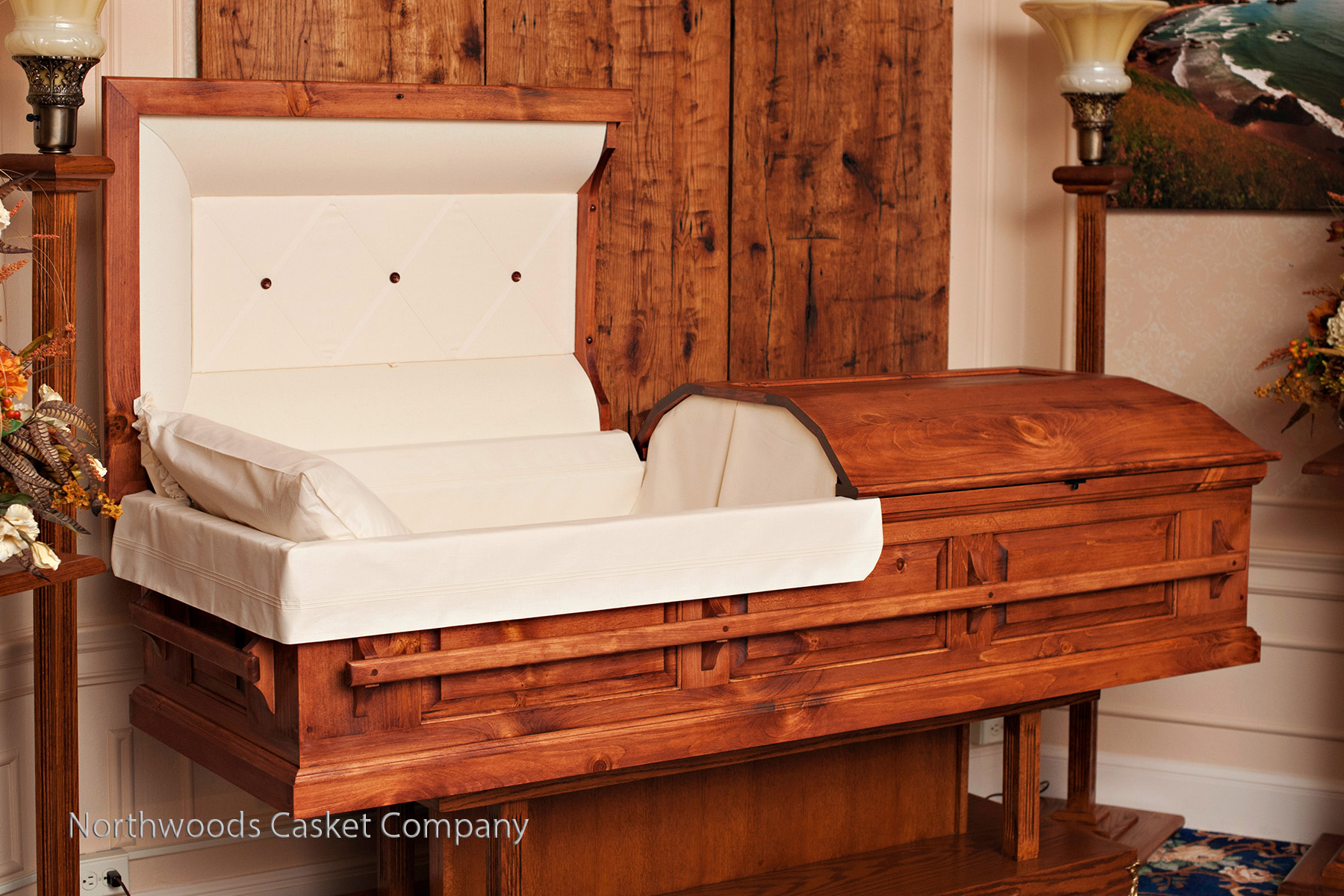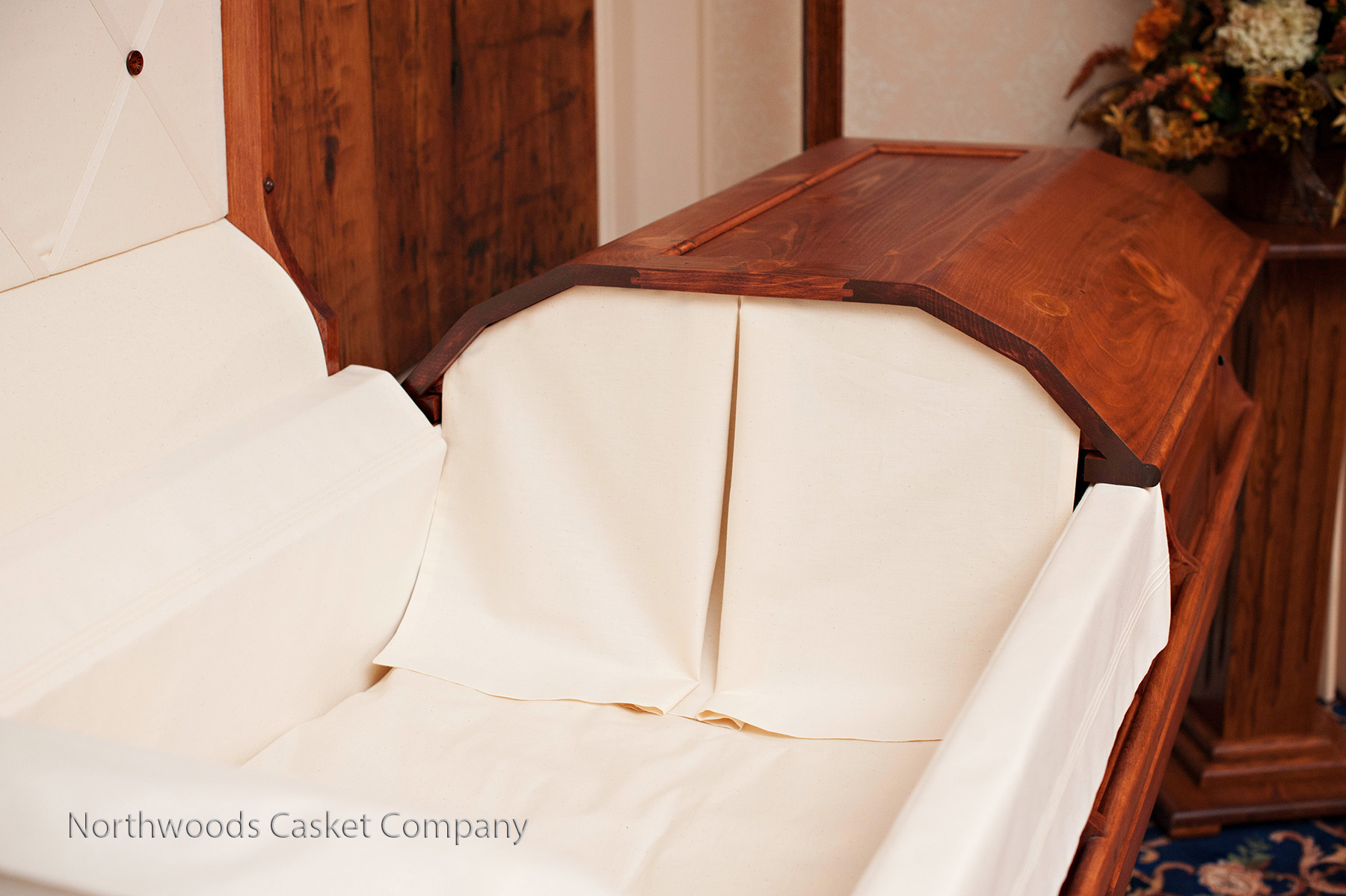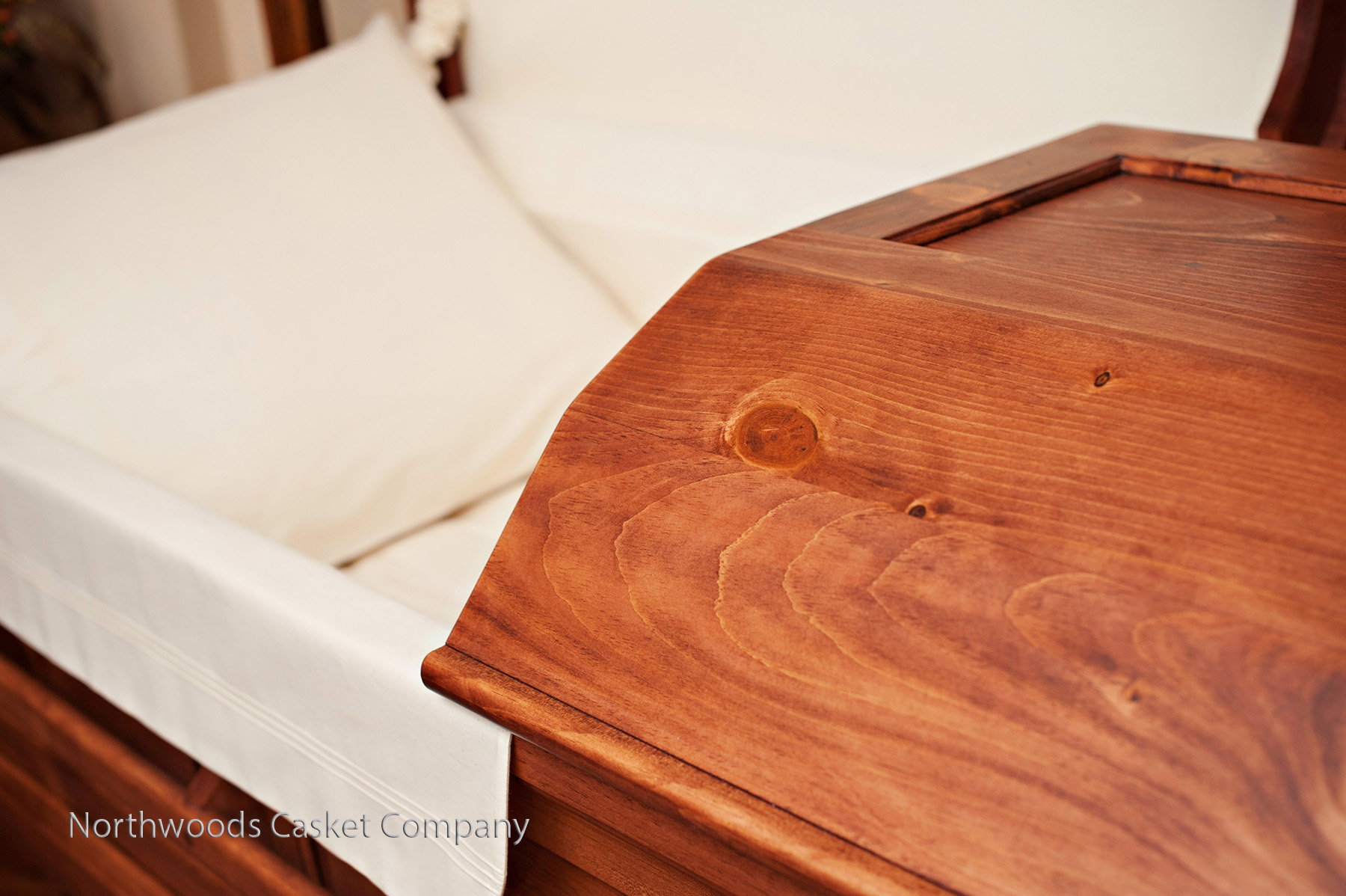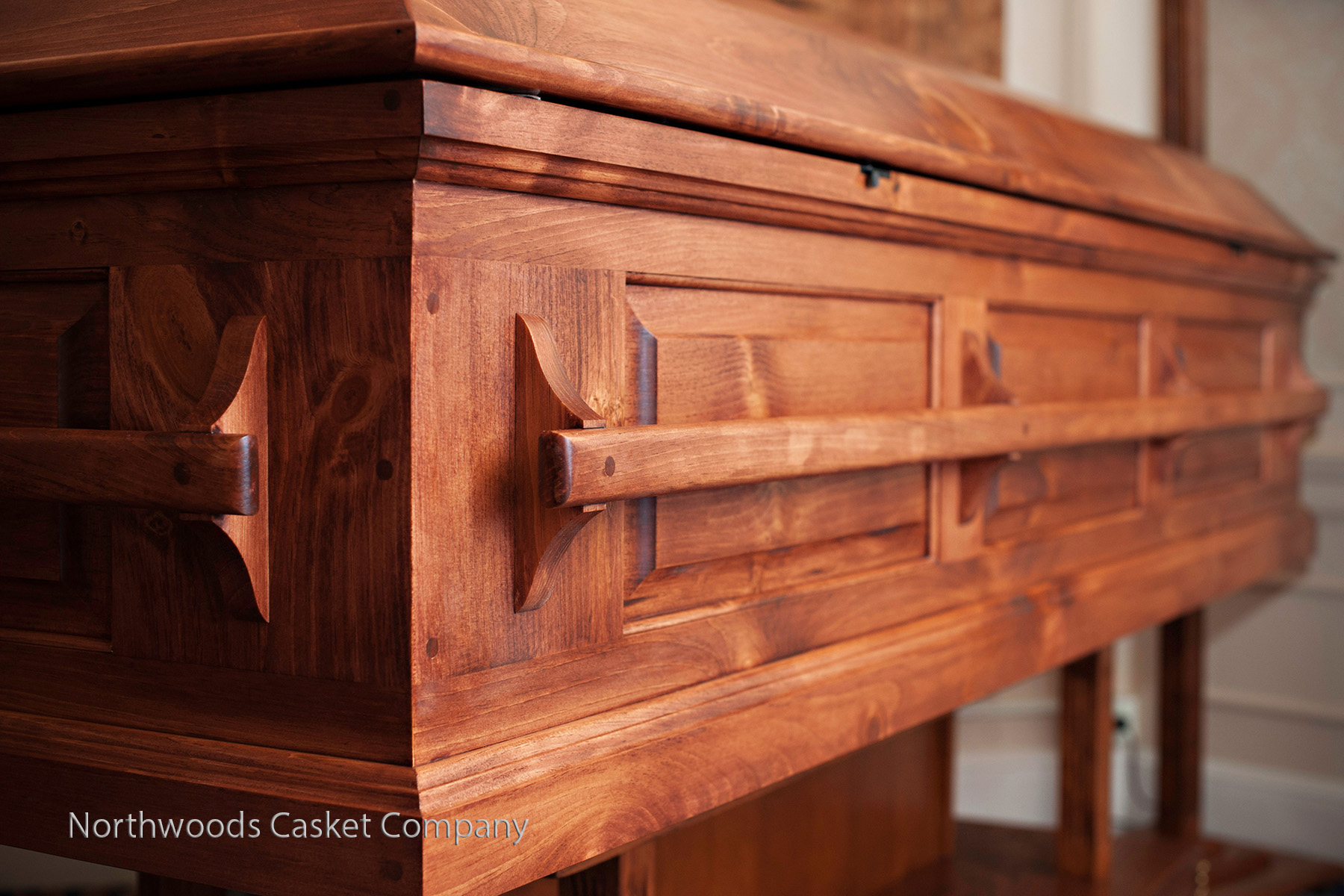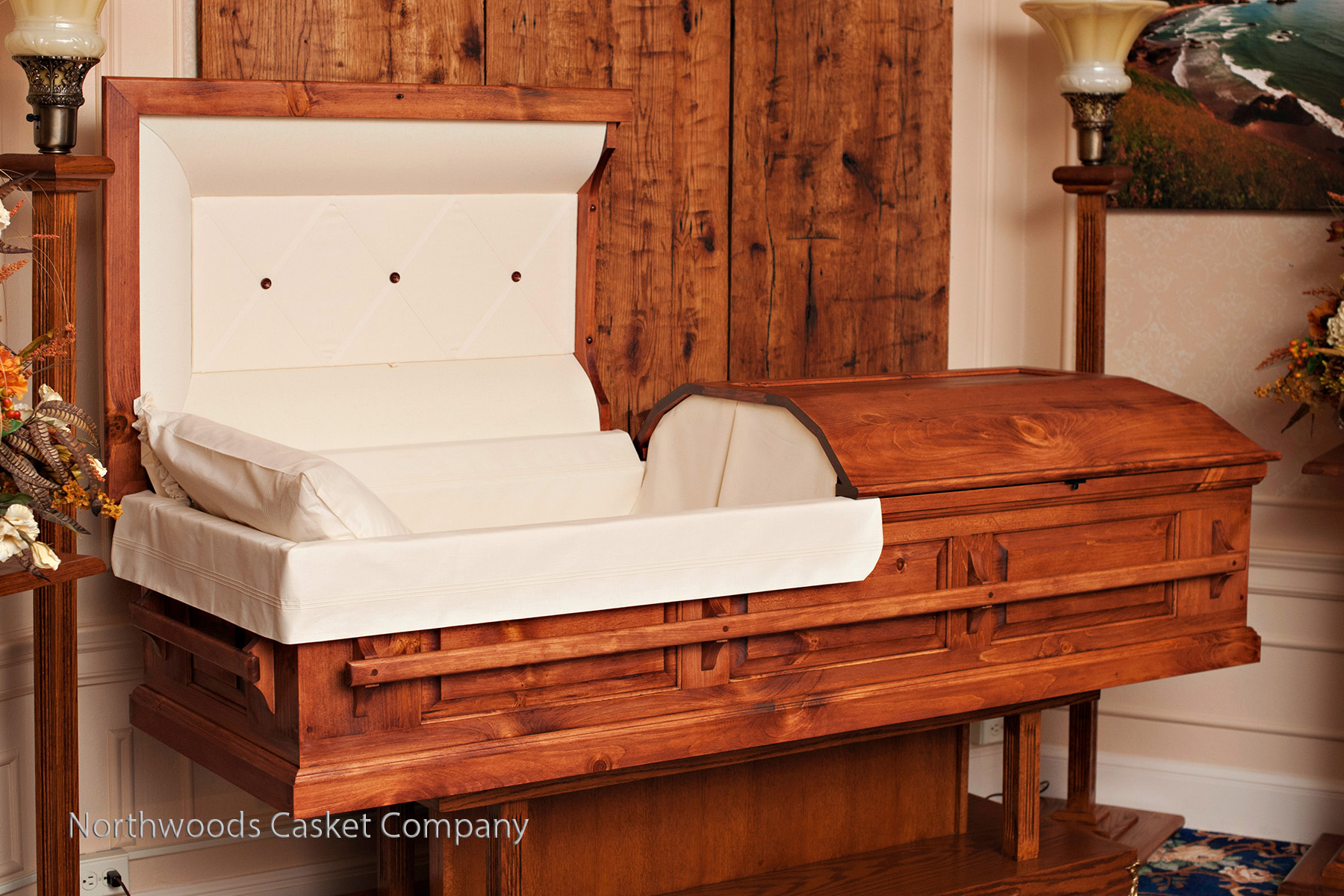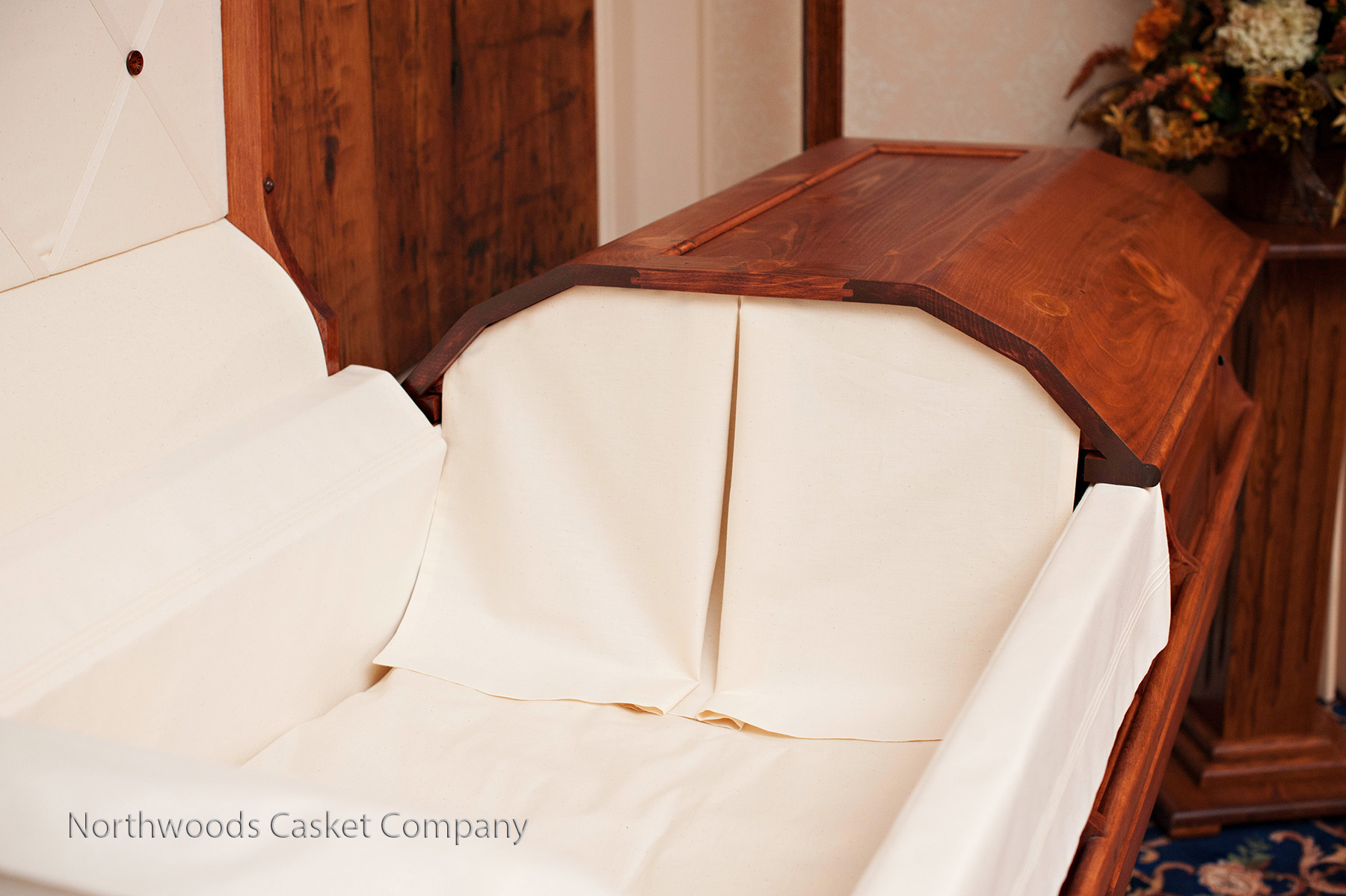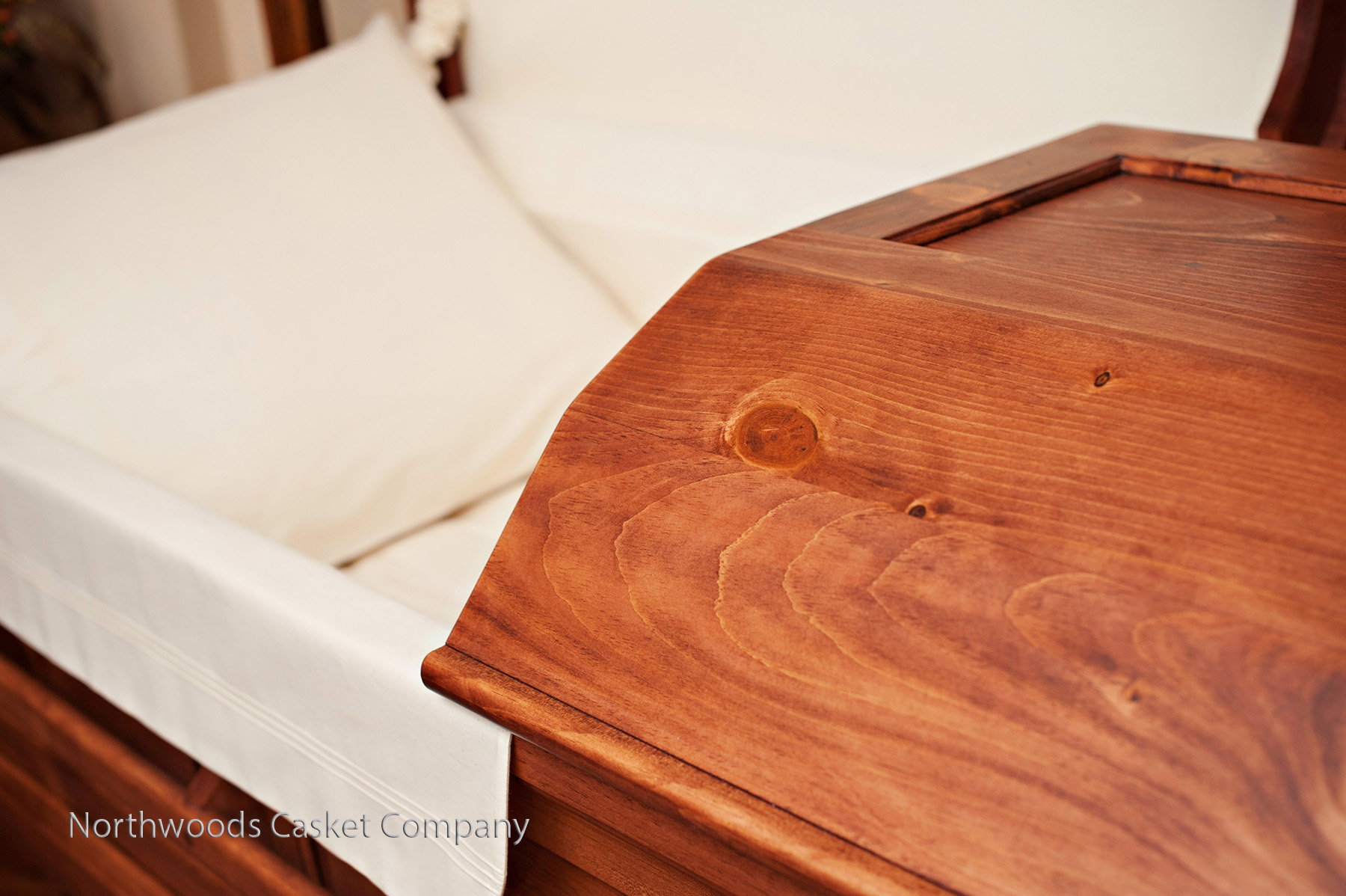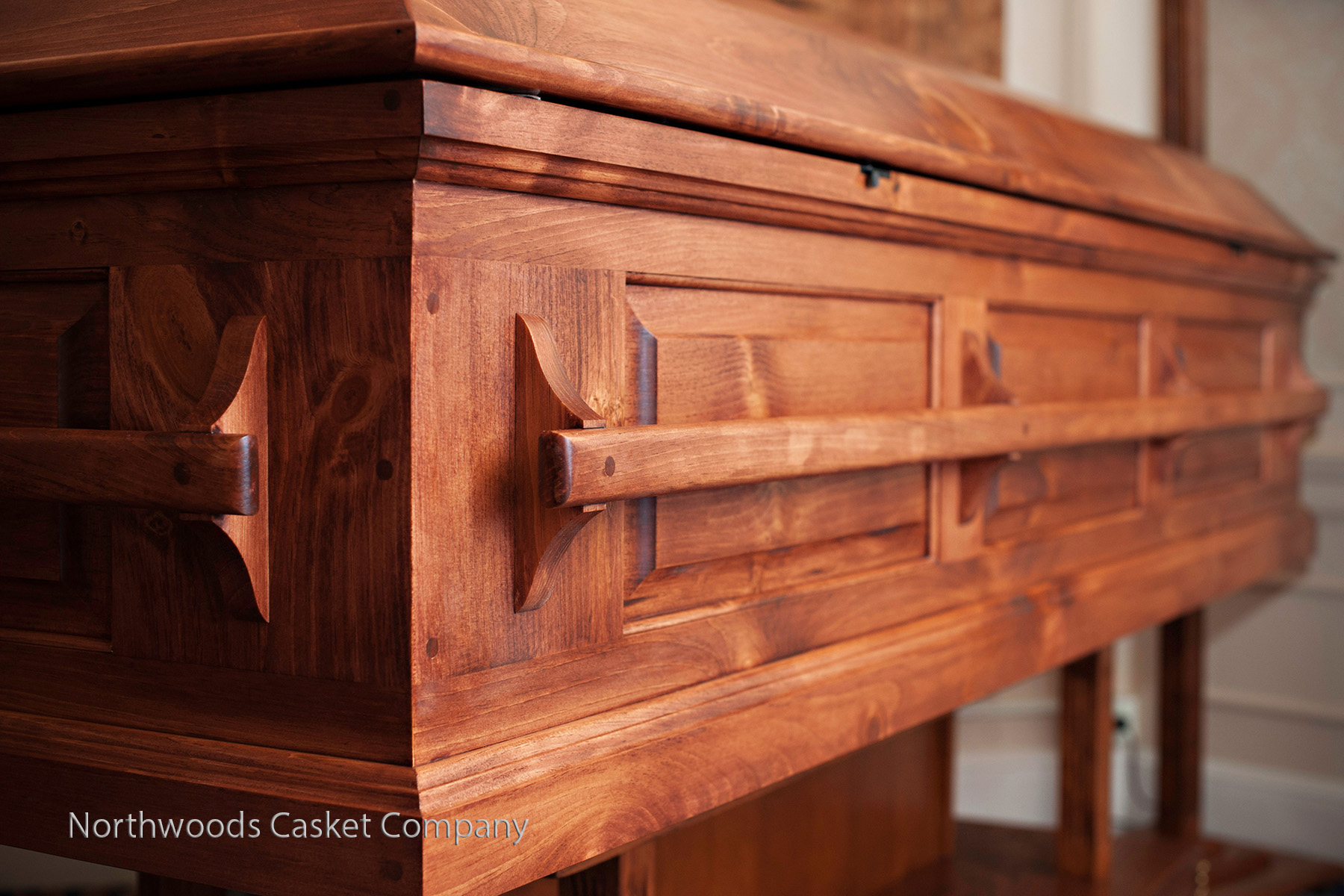 Antique Pine
Style: Raised panel with solid wood handles
Material: Wisconsin pine
Color: Sienna
Finish: Natural oil finish
Upholstery: Natural cotton
Interior (in): 76 3/8x 23 1/2 x 15
Exterior (in): 82 x 29 1/2 x 22
Original is Important.
Men and women with a keen eye for classic styling get their furniture custom made. It's not just the way the finished piece looks, or how it feels. It's how it makes you feel.
This casket is one of those pieces.
Raised panel sides with solid-mounted wooden handles add depth and texture not seen in casketry since before the second world war. The soft interior is upholstered with natural cotton muslin.
Friends will ask, "Where did you get that beautiful casket?"
Plant it Forward.
Pledge to use any of our caskets in your end-of-life plan and we'll plant 100 trees at our next annual. Your pledge costs nothing and takes 5 minutes so Pledge today.