Solid Pine in Dark Cherry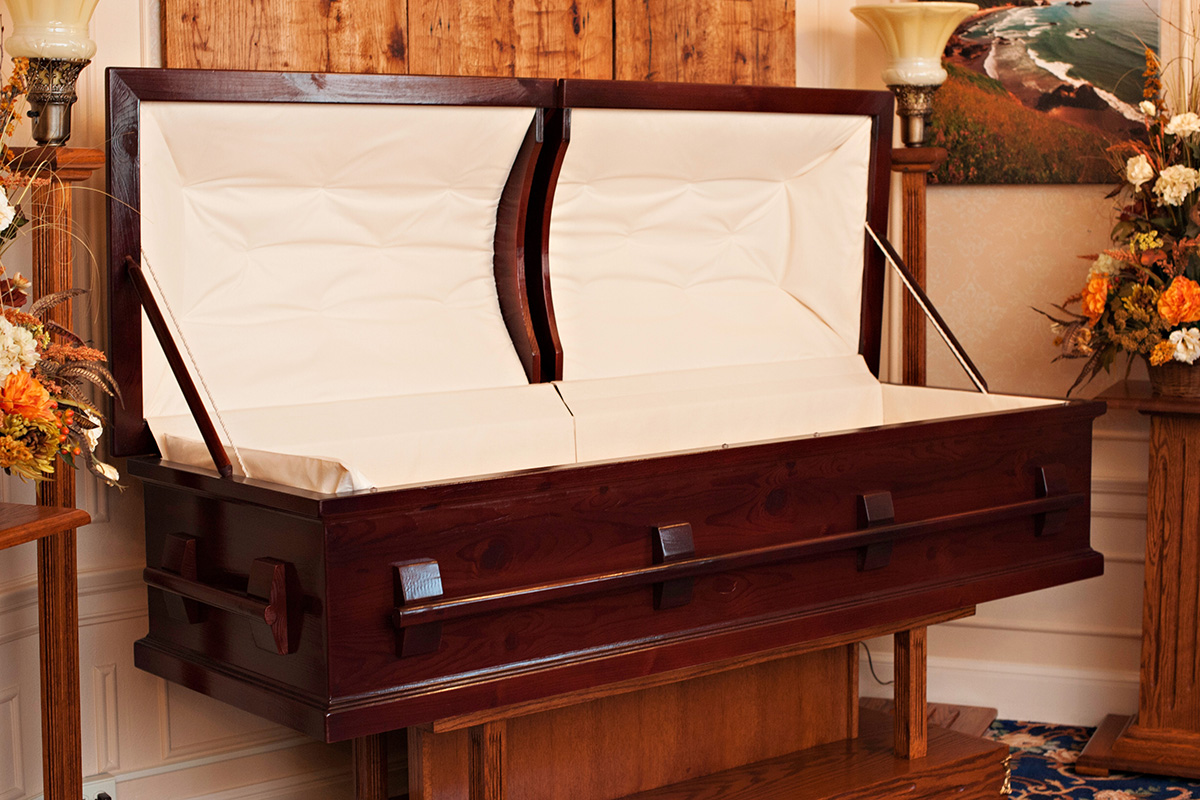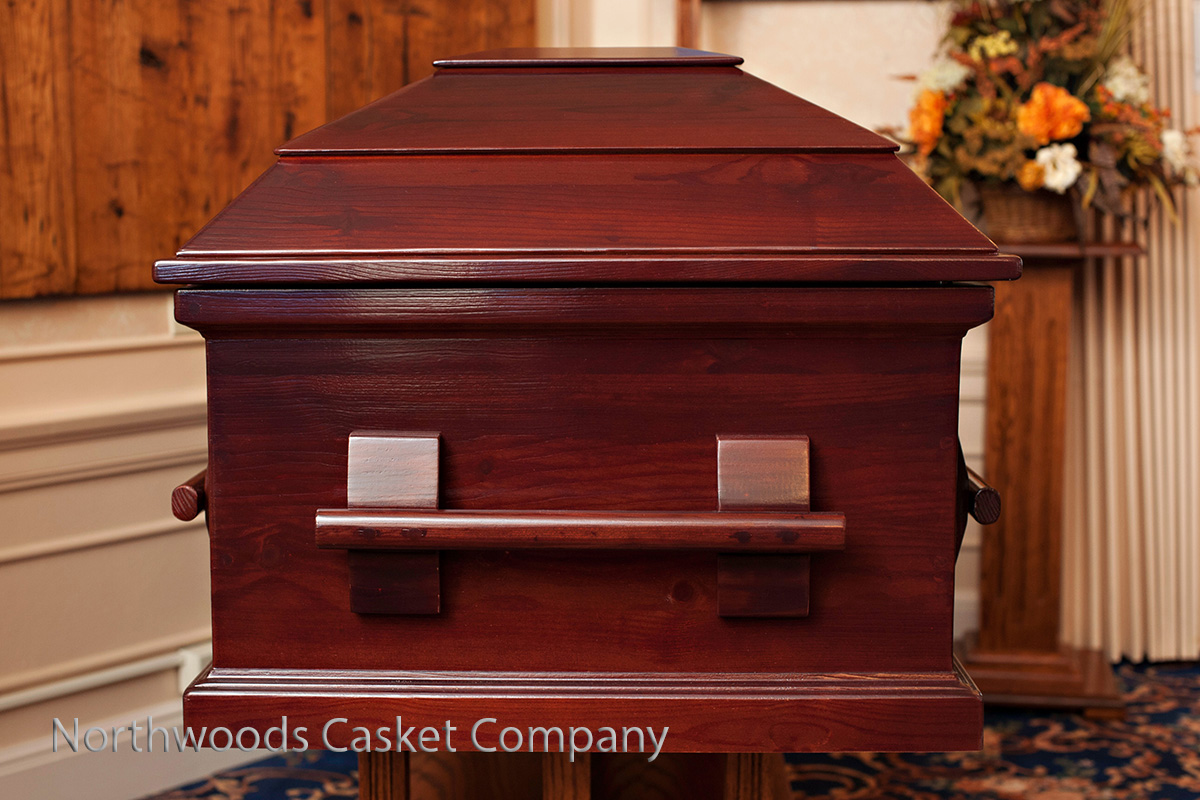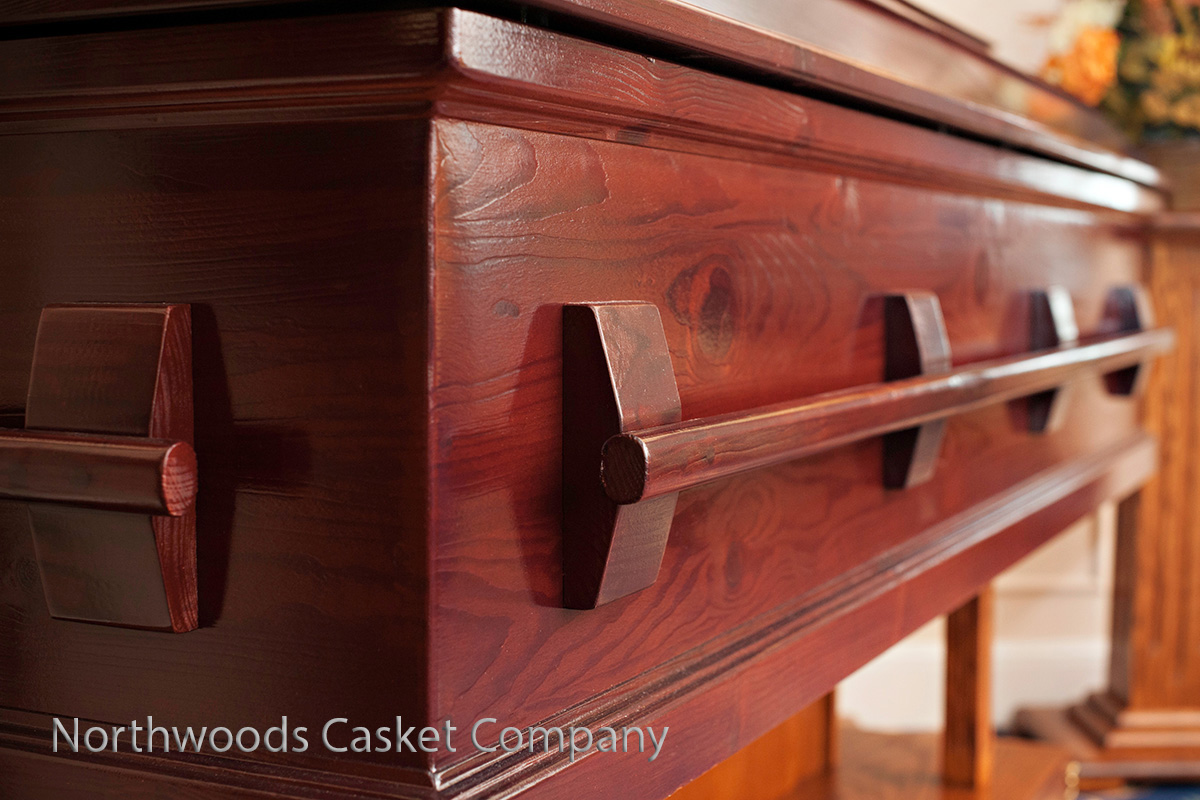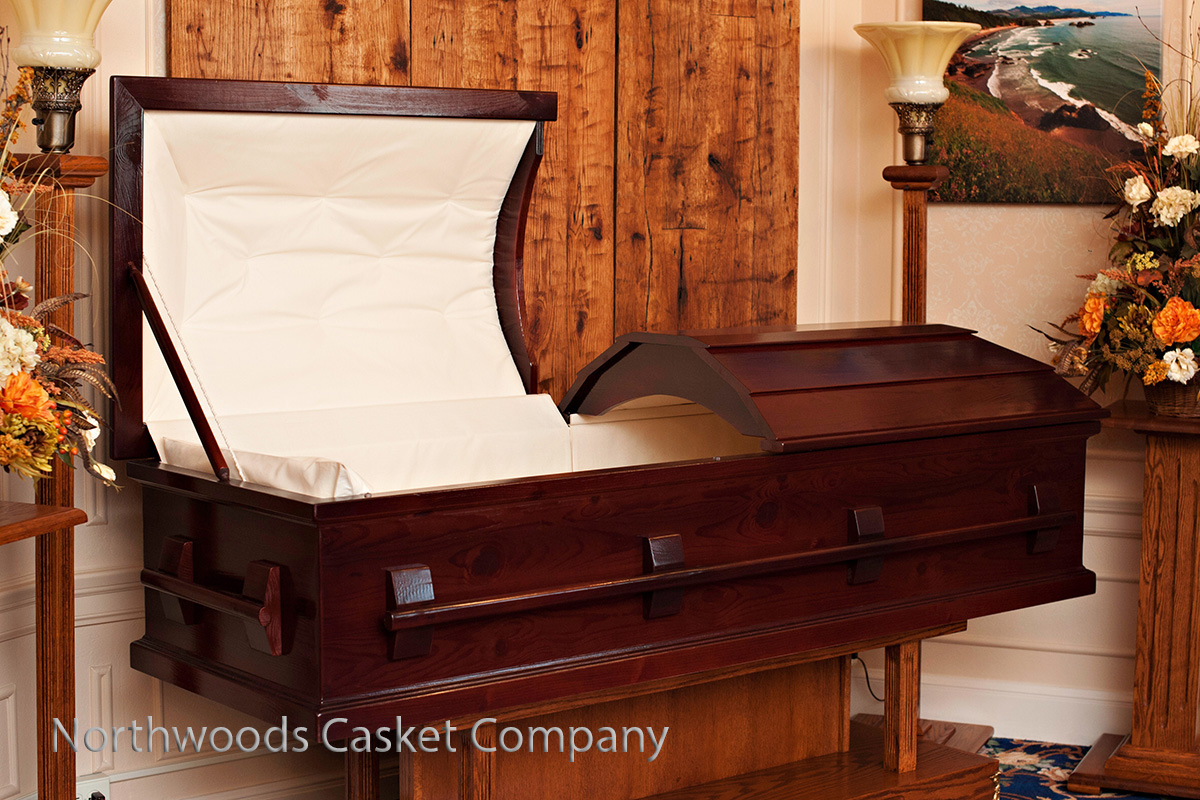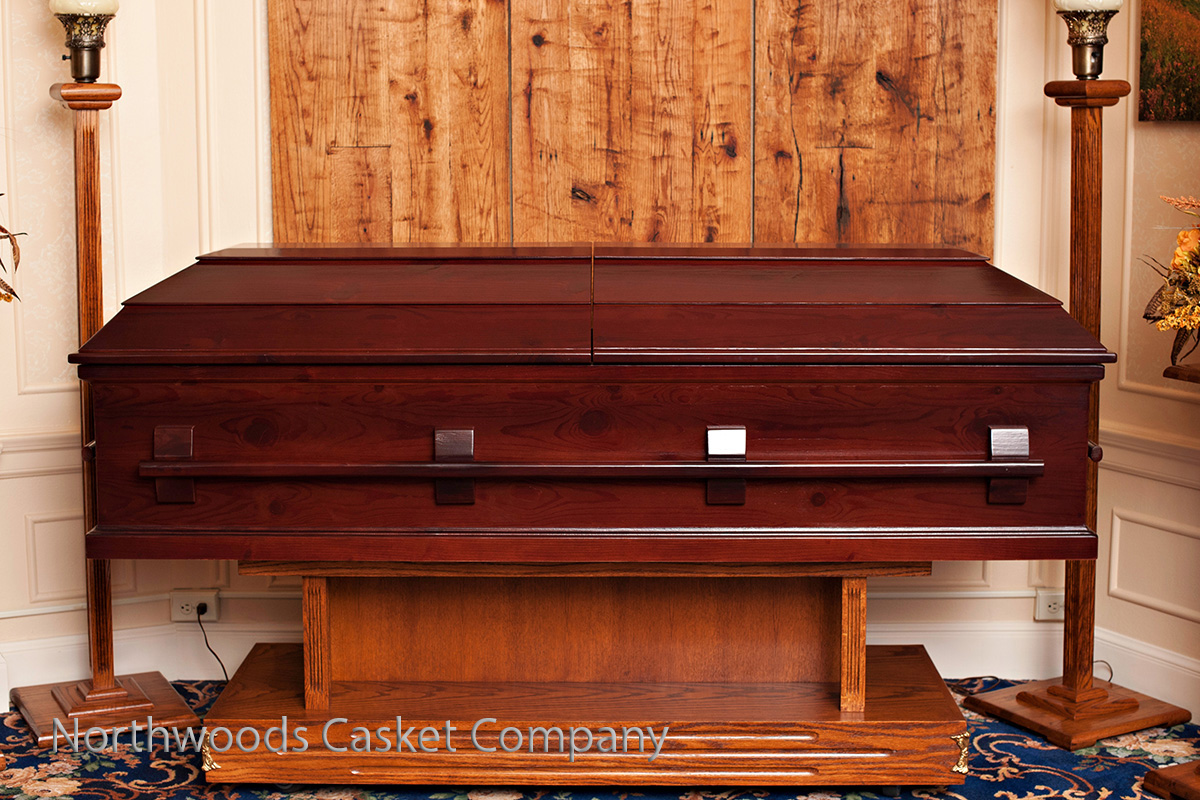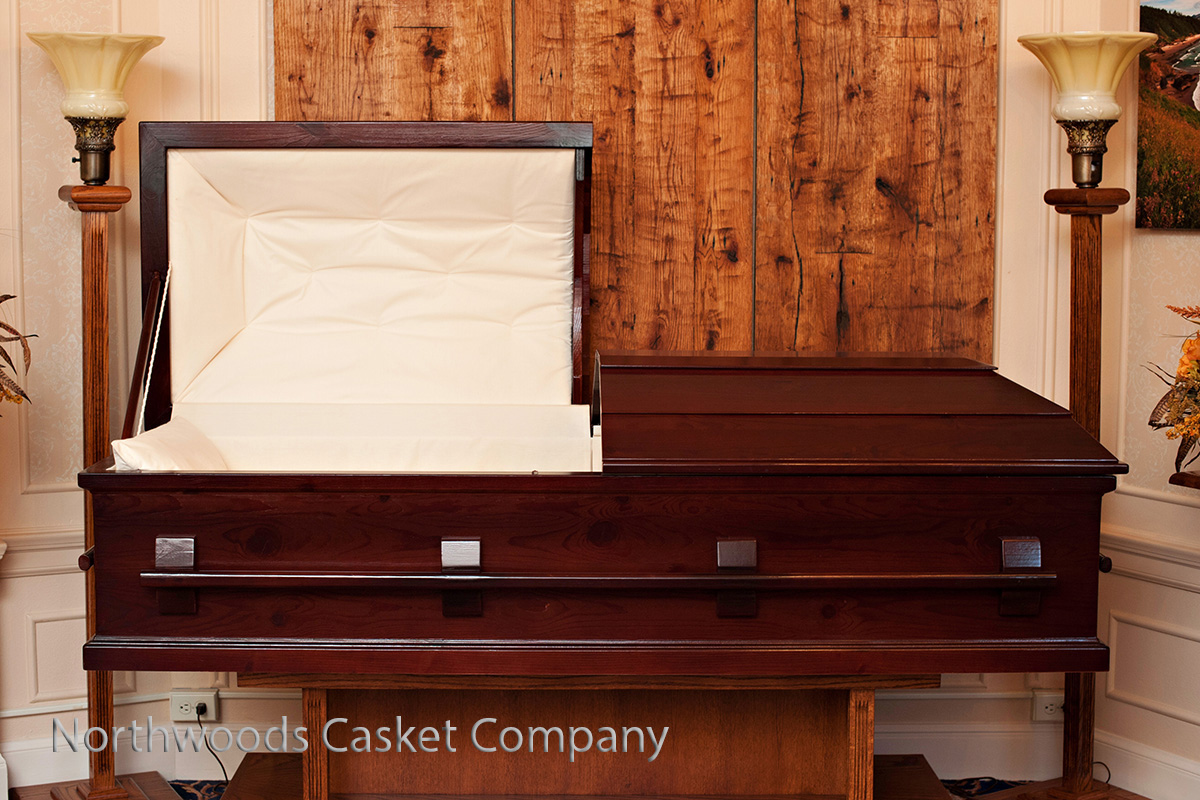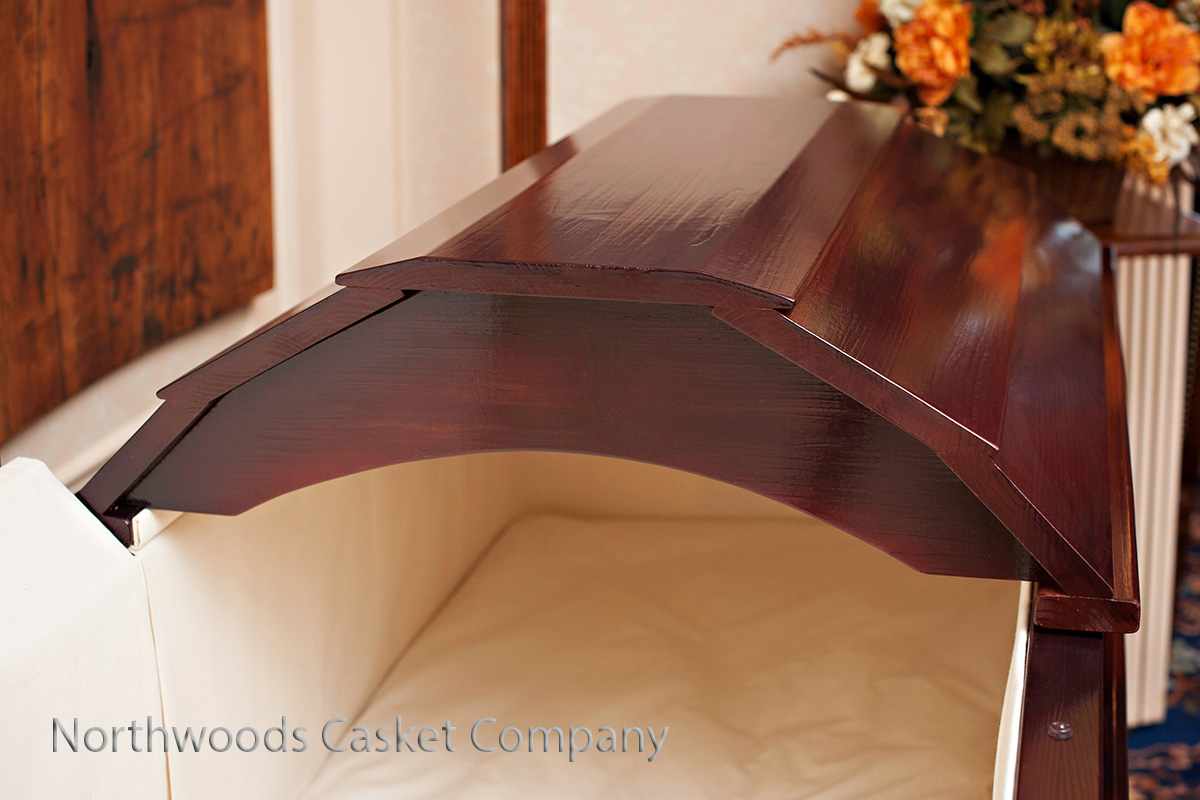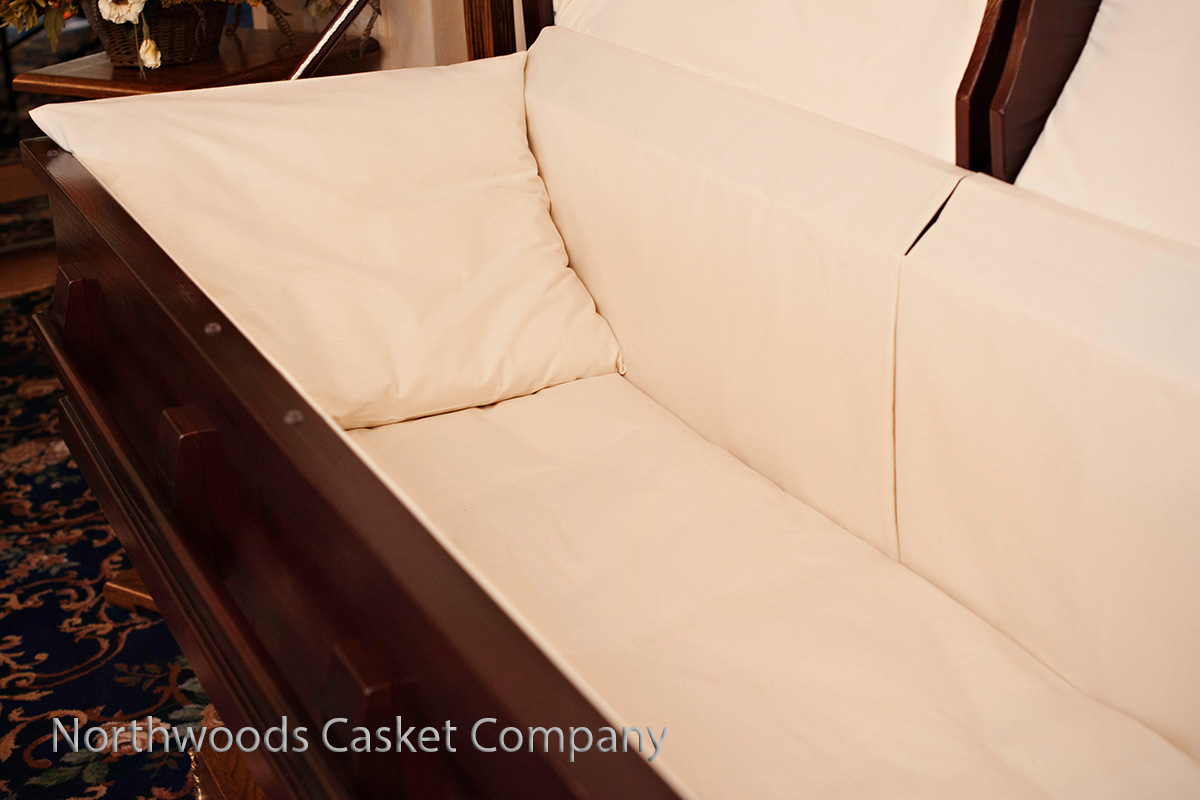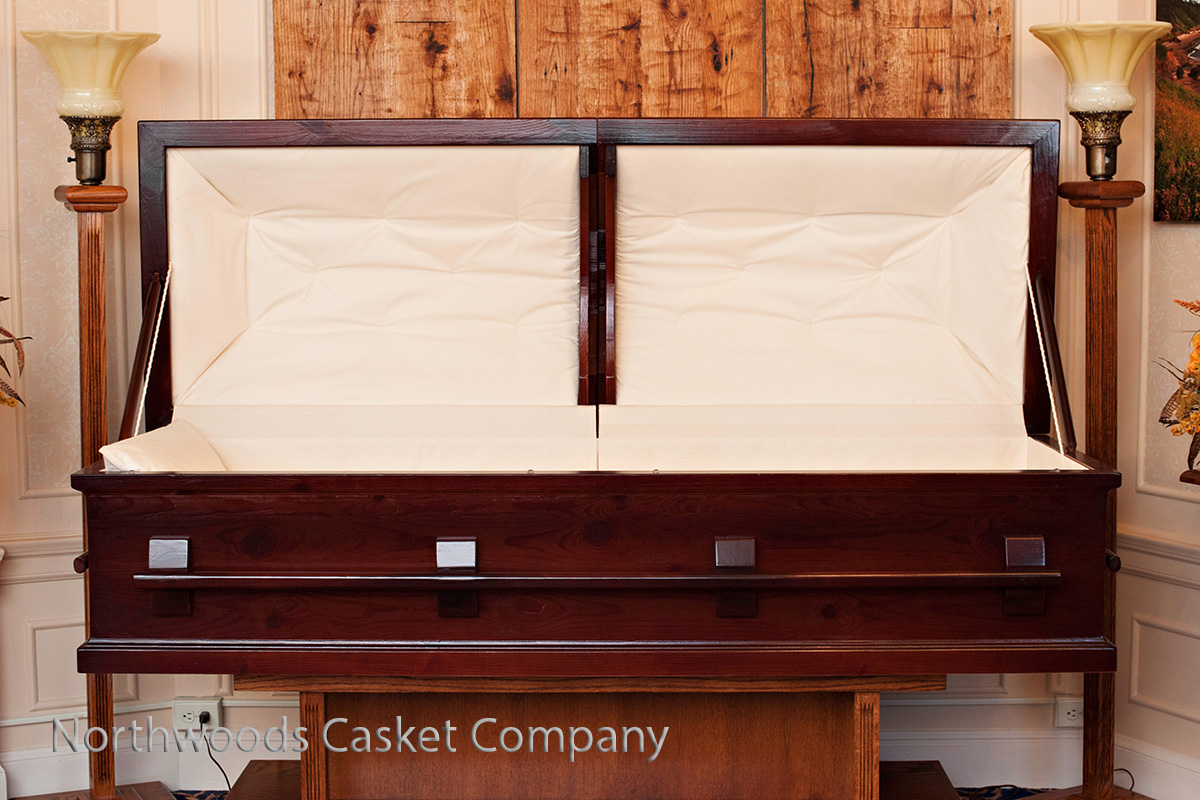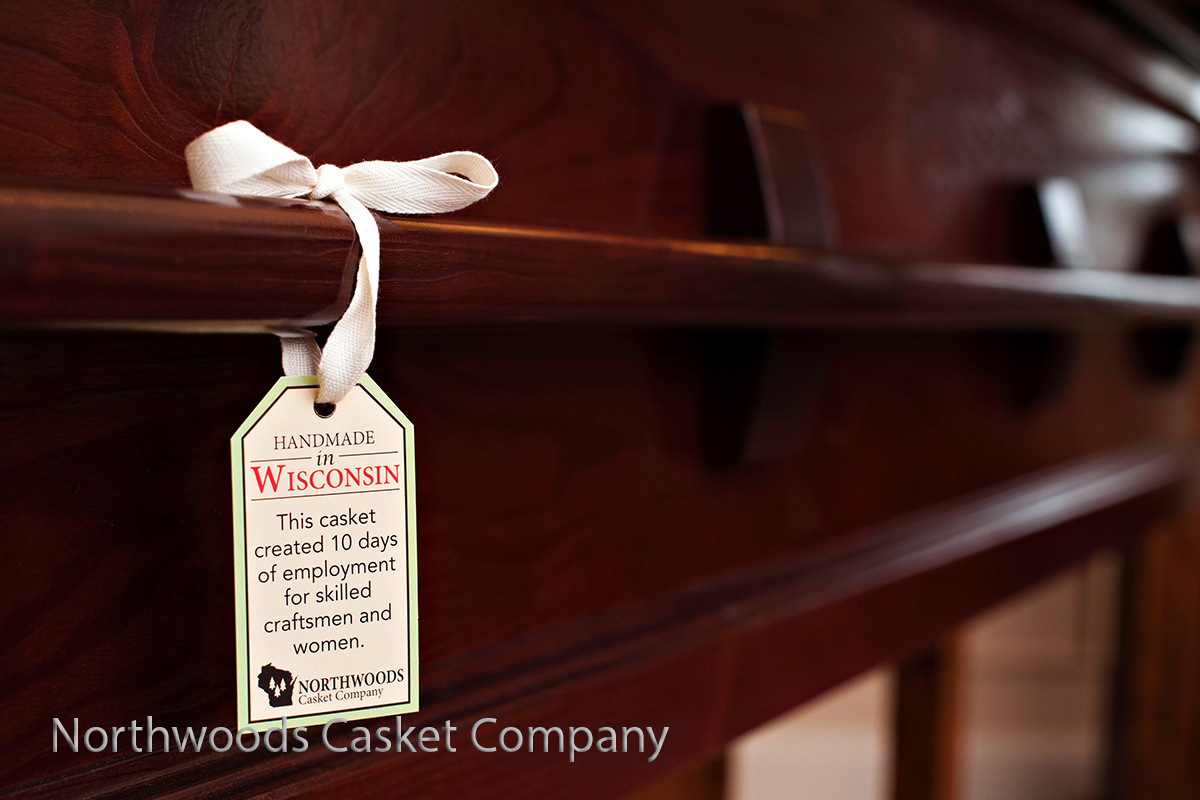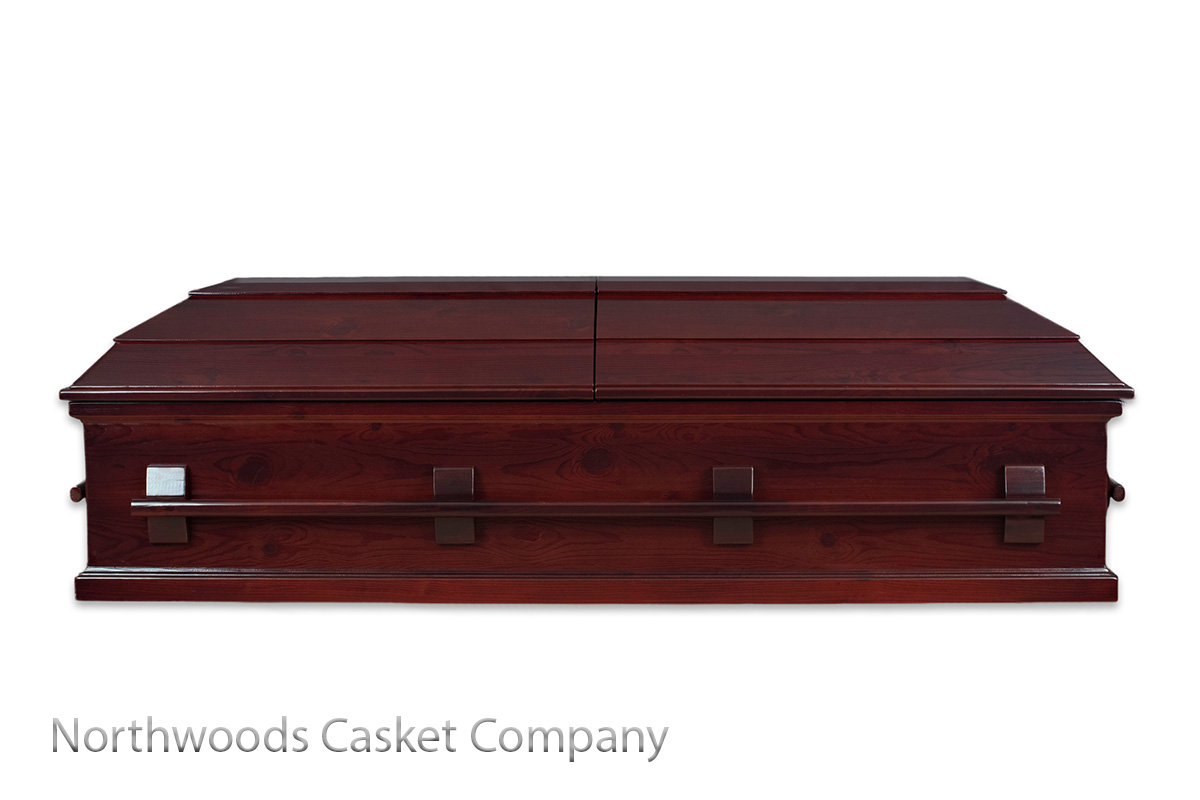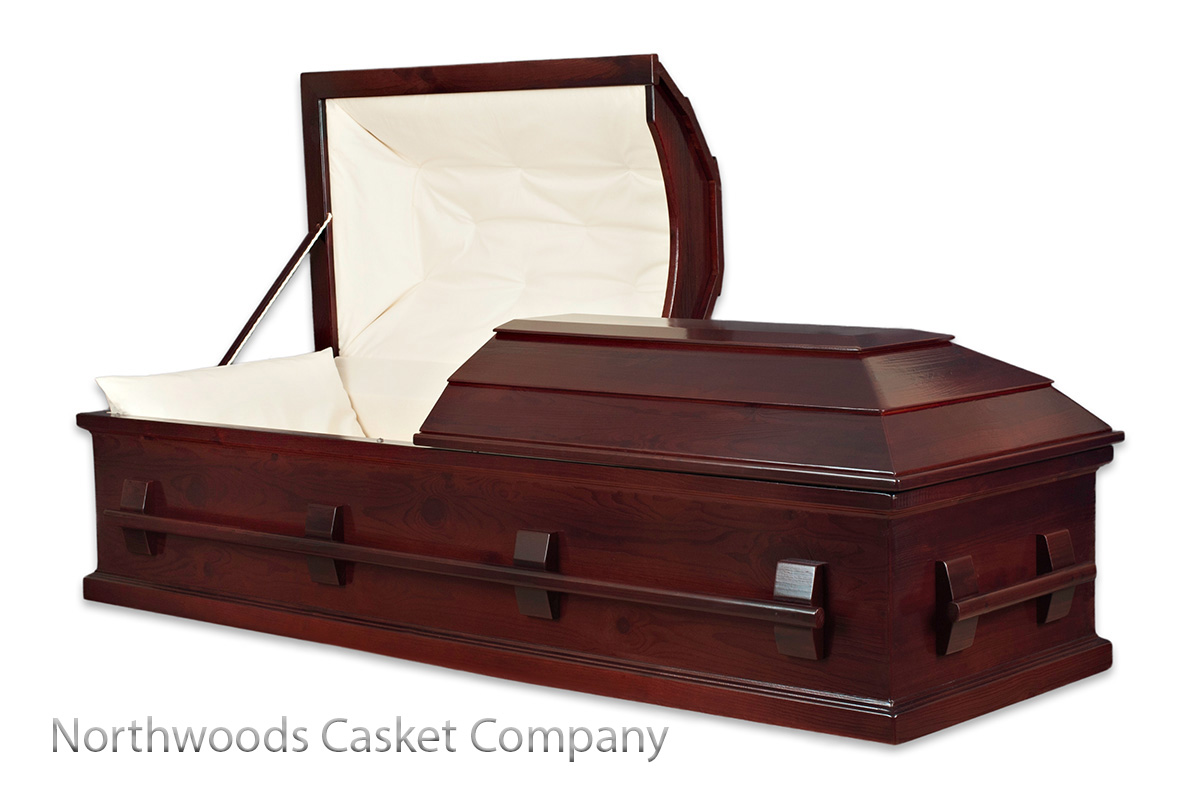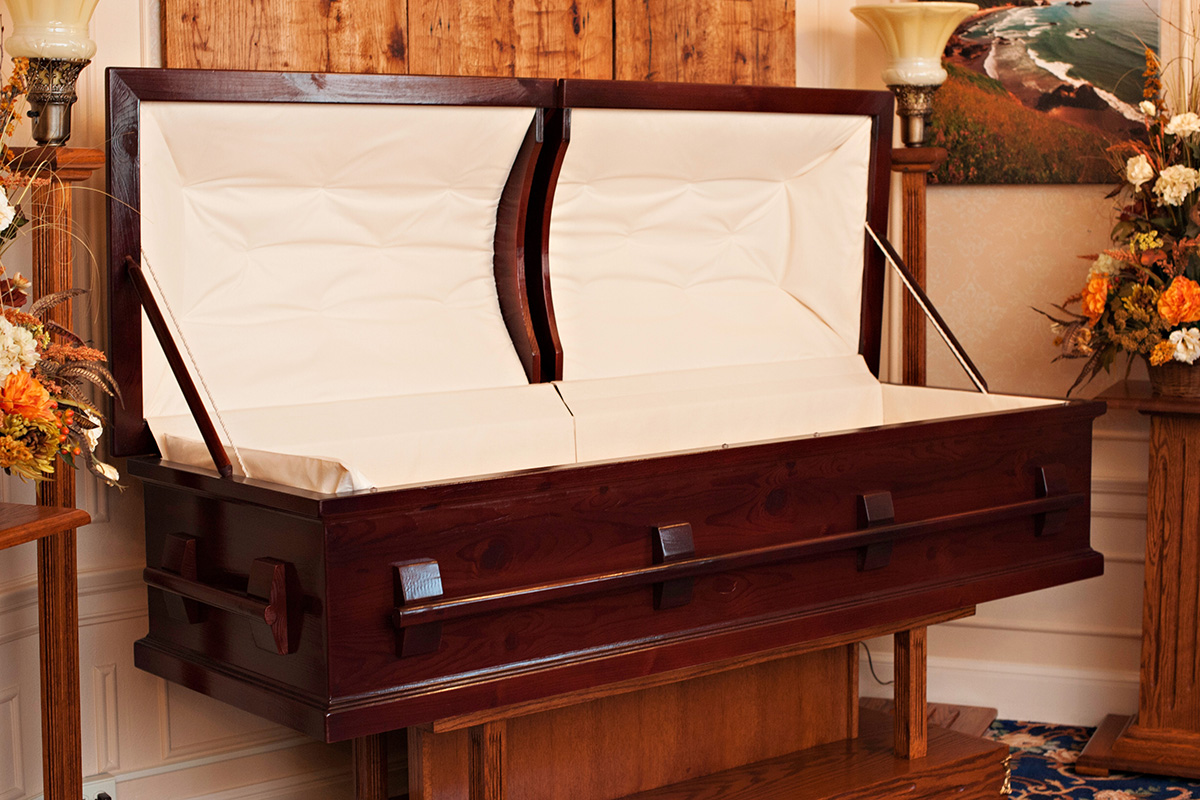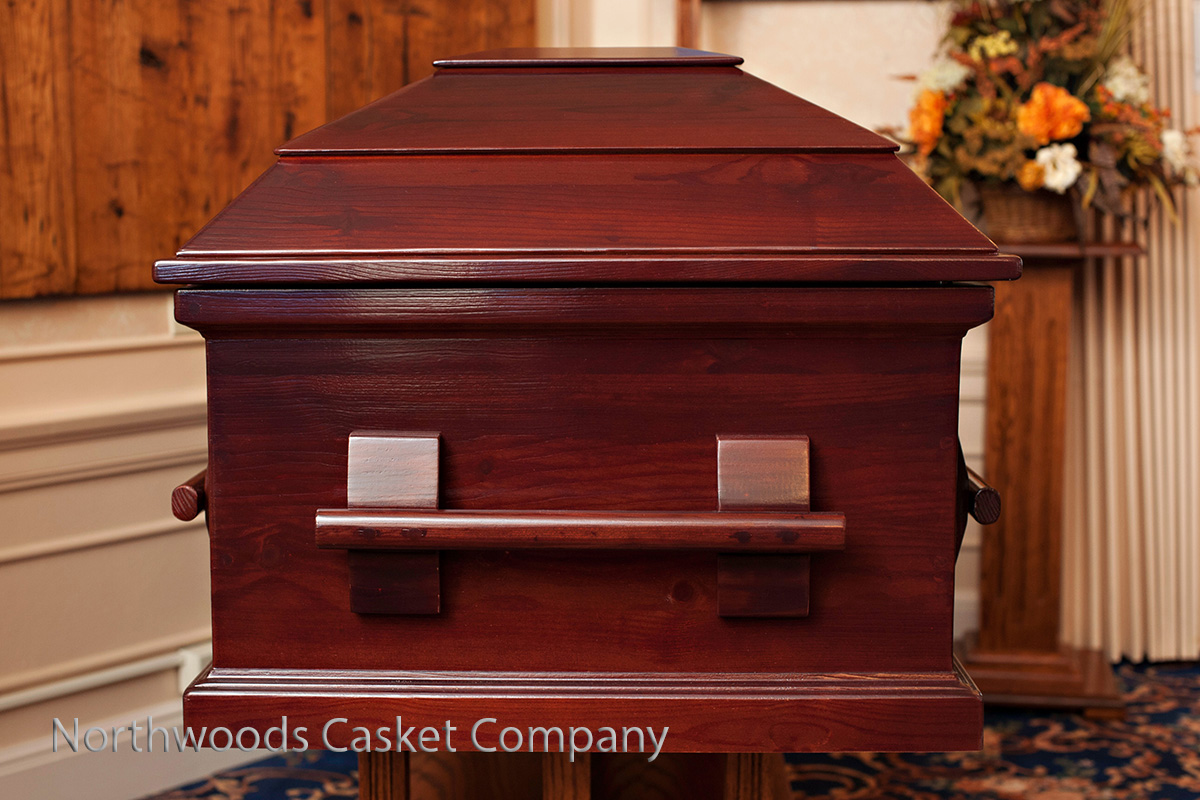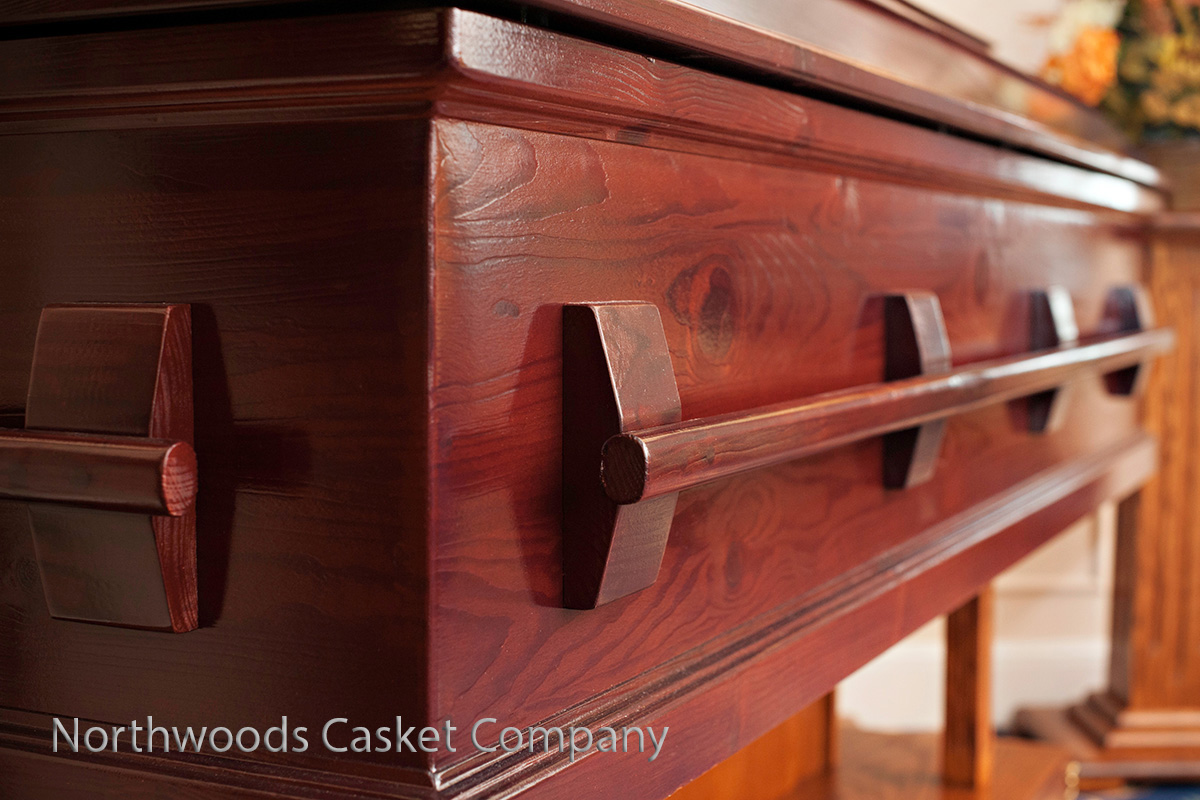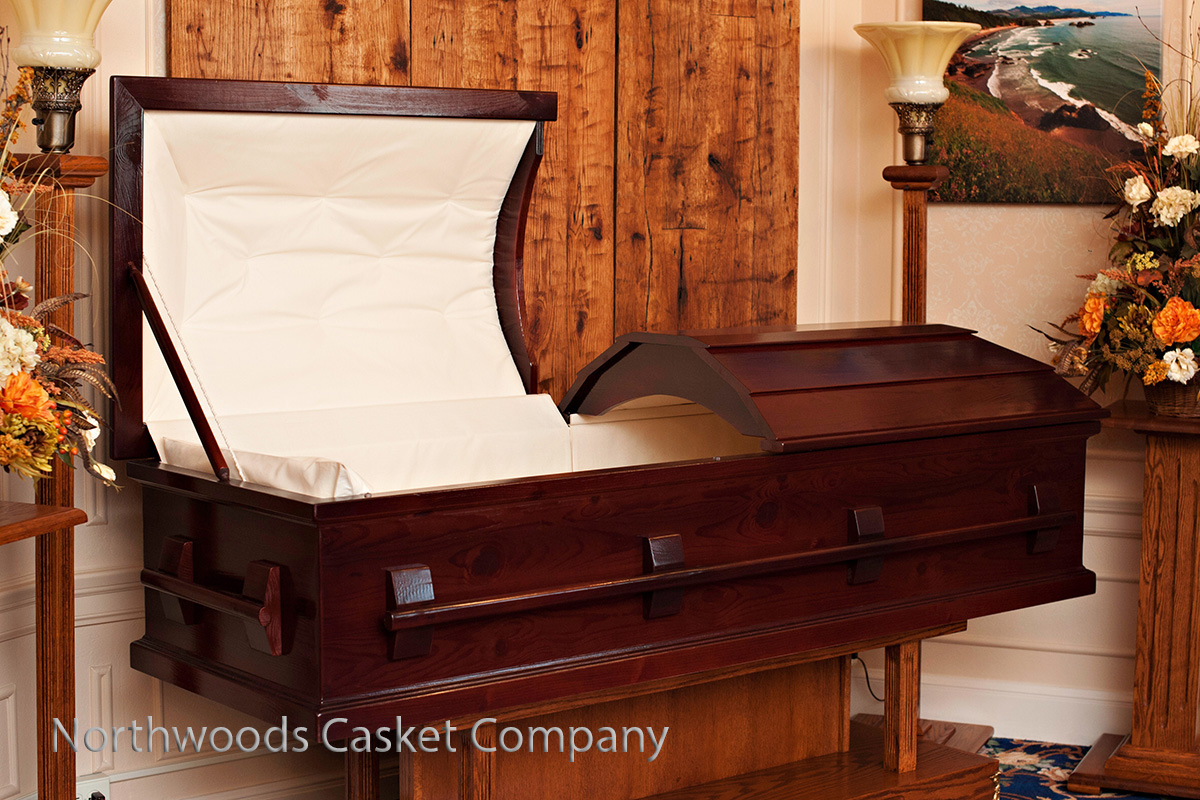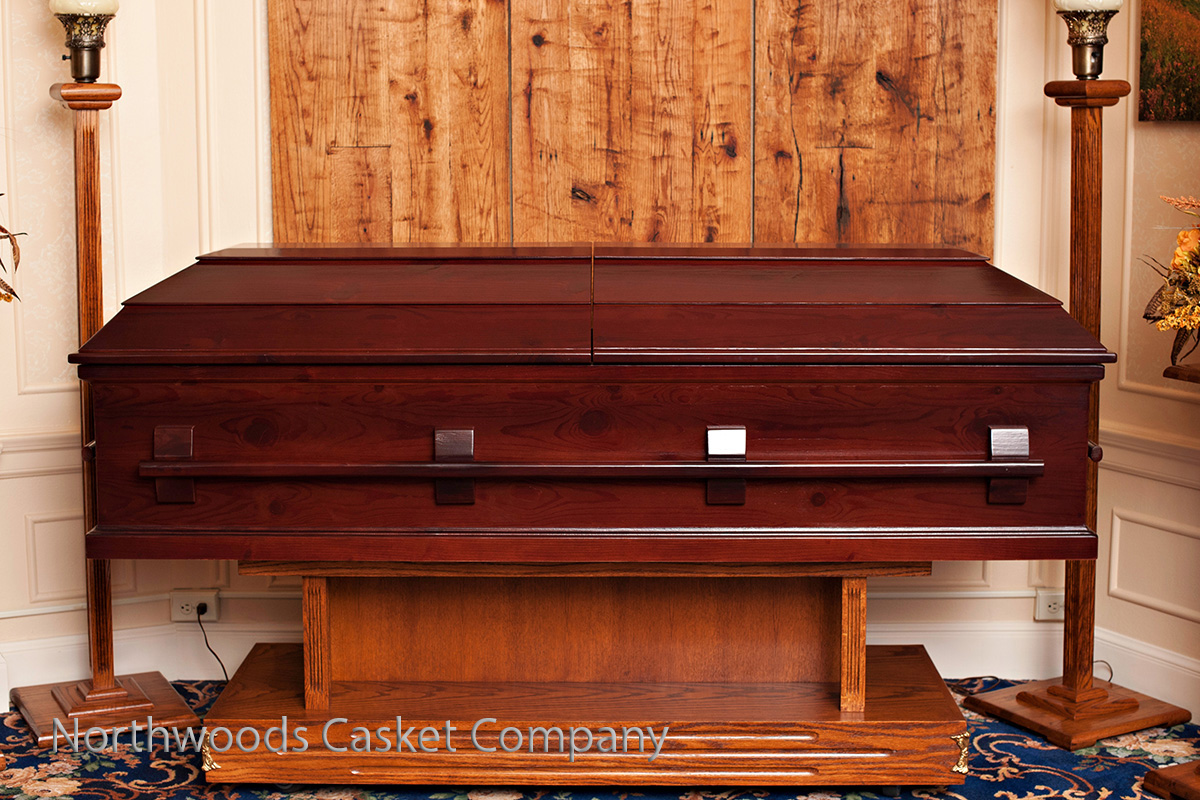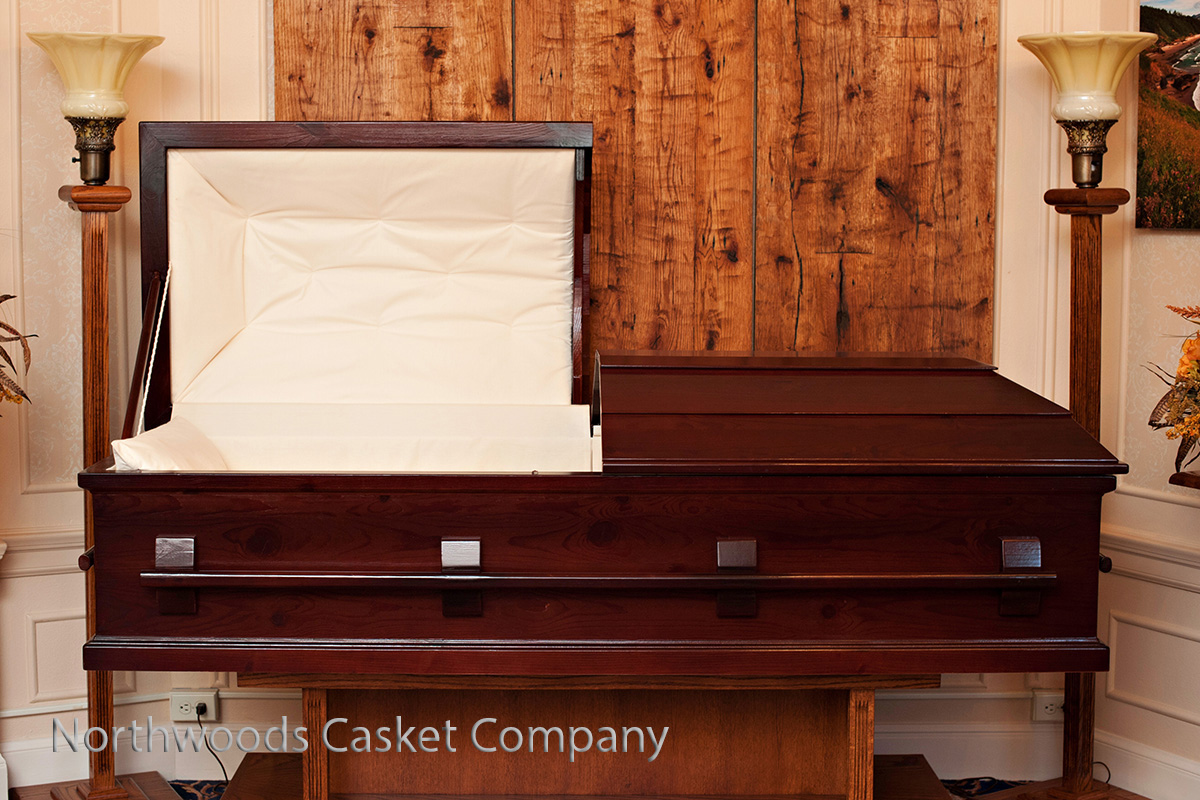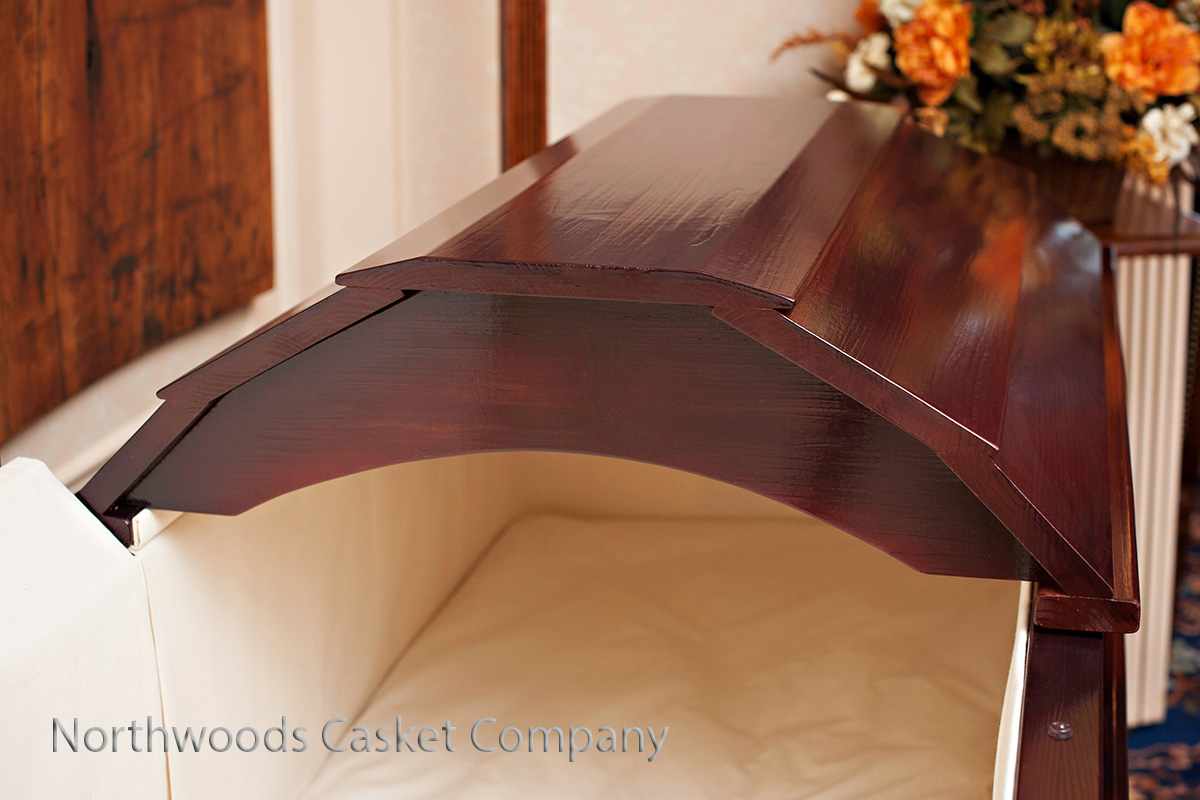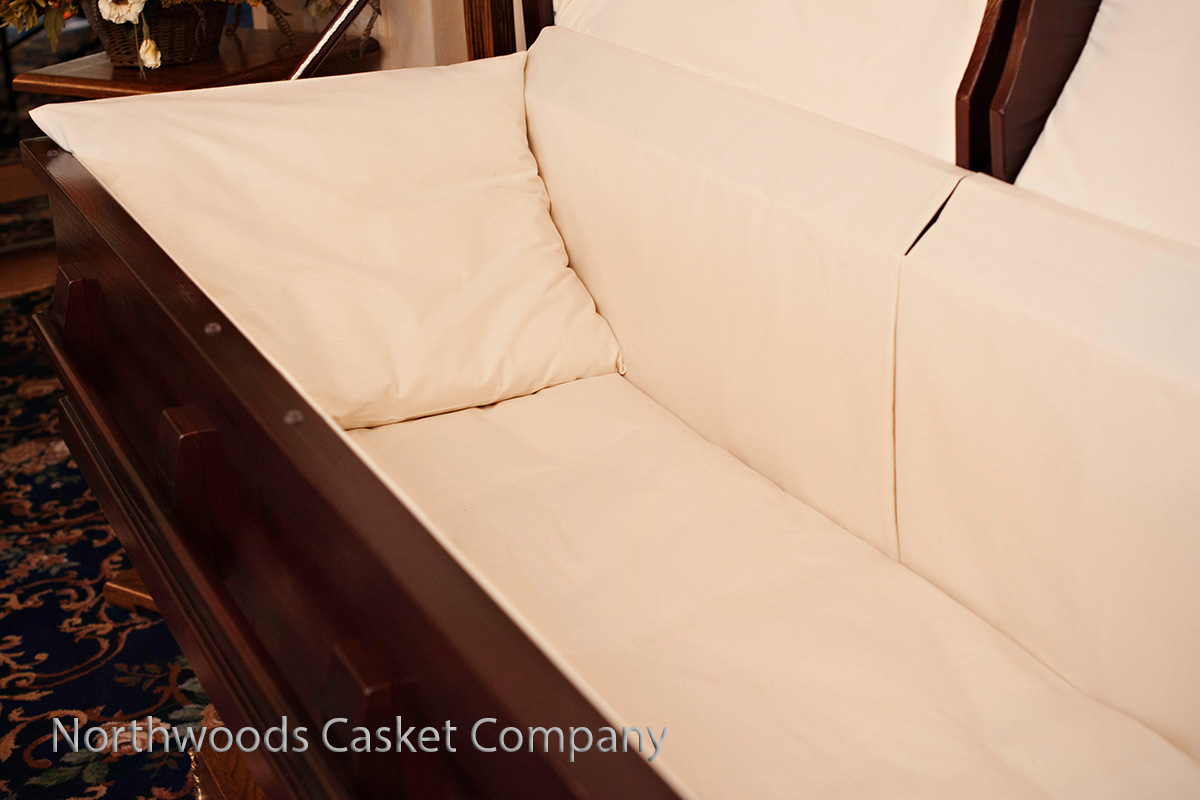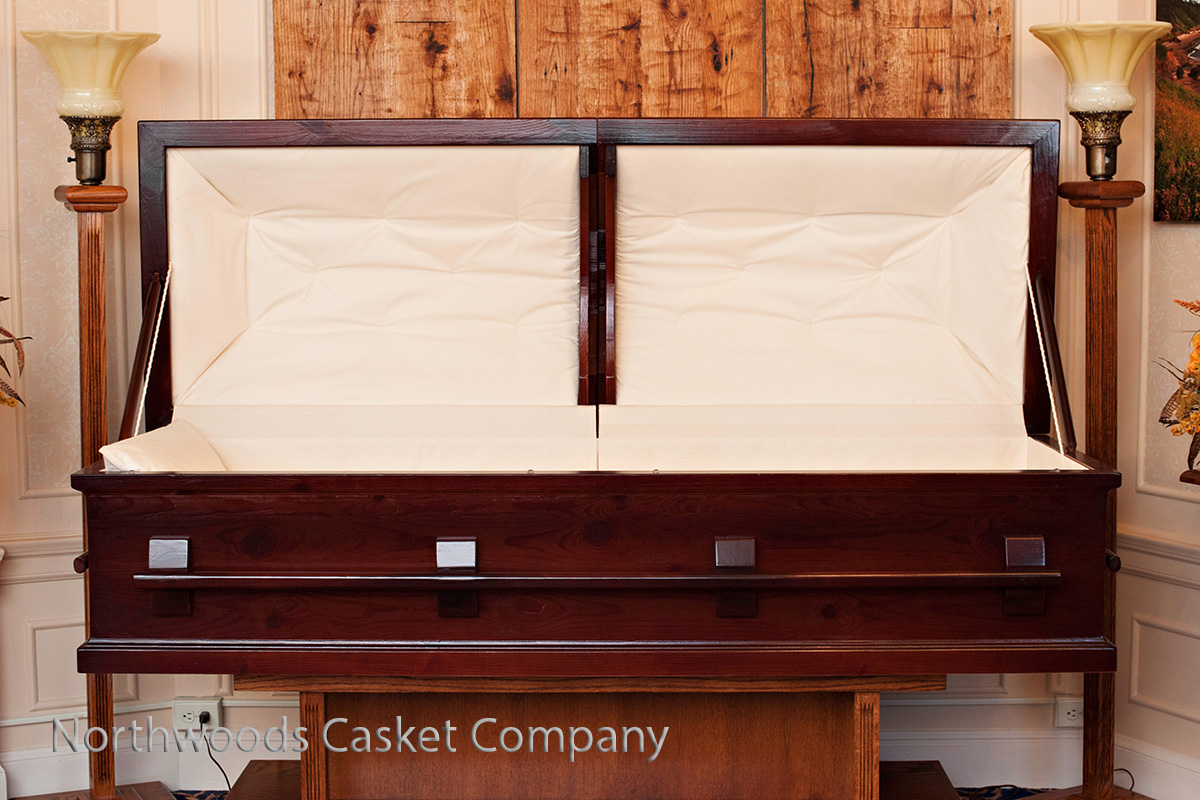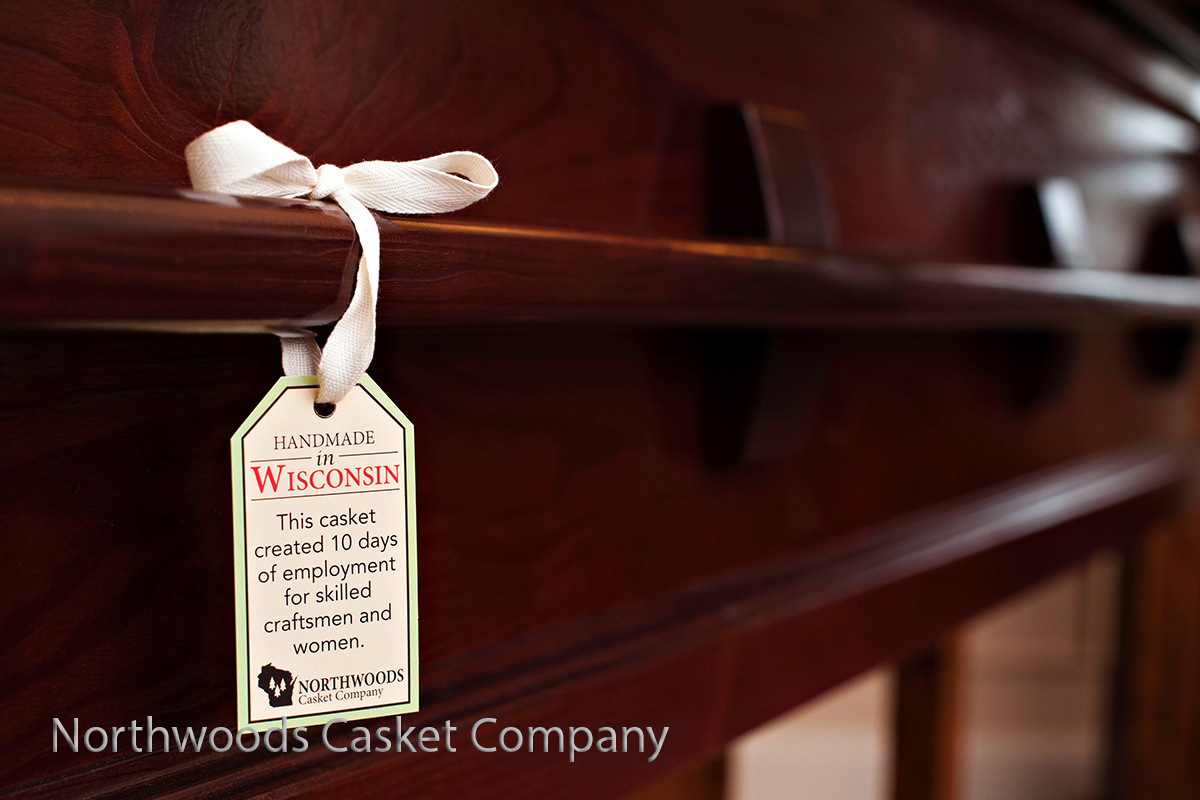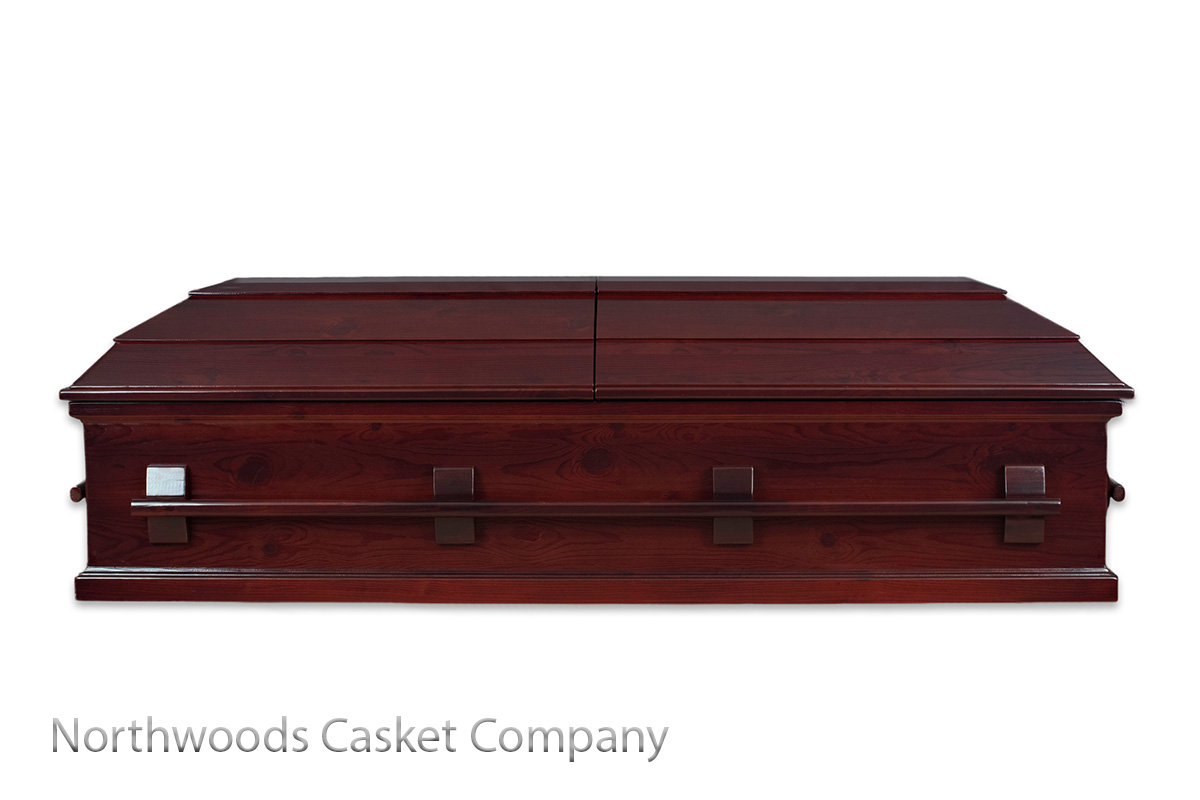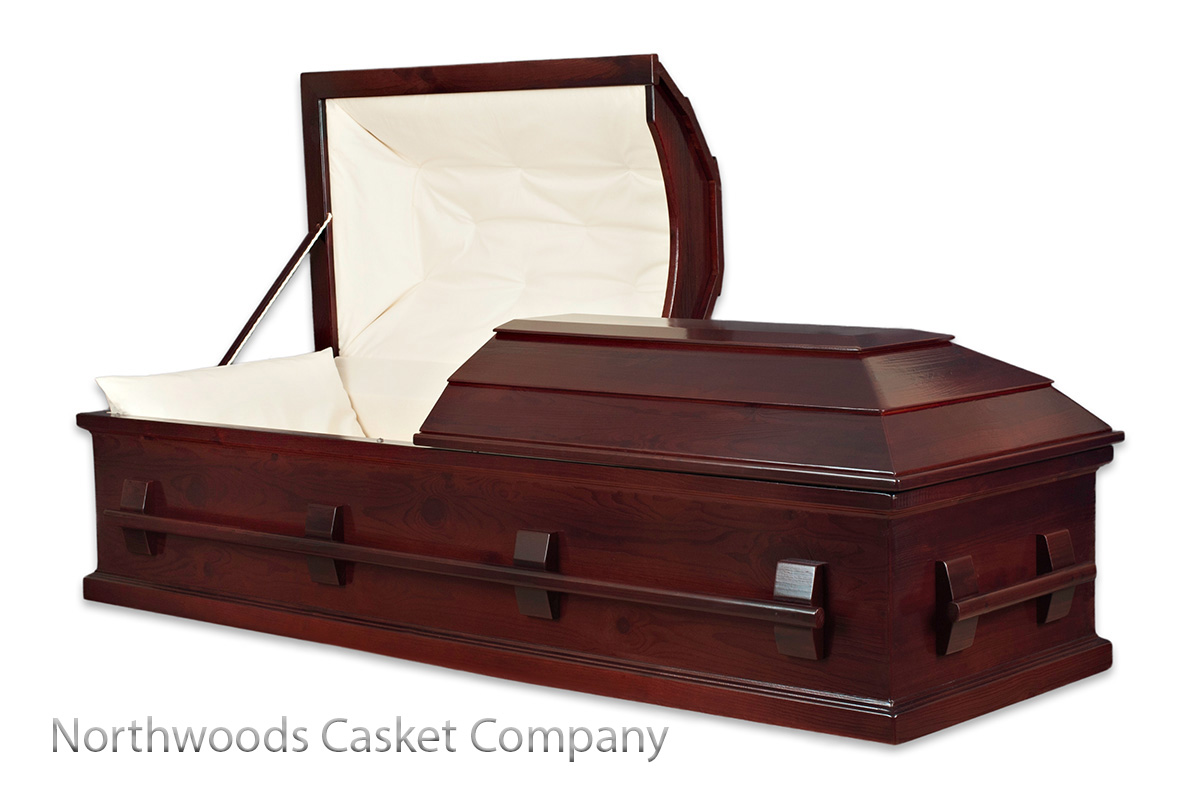 Solid Pine in Dark Cherry
Style: Traditional, metal-free with solid wood handles
Material: Wisconsin pine
Color: Dark Cherry
Finish: Water-based stain and topcoat
Upholstery: Fully upholstered in natural cotton (Reverse opener)
** Meets Orthodox and American Hmong cultural and religious requirements.
Interior (in): 76.00 x 23.50 x 15.00
Exterior (in): 82.75 x 29.75 x 22.75
Handcrafted in solid pine and 100% metal-free, this casket features hard maple wooden hinges, and a wooden lid support with cotton safety cable. The interior is fully upholstered in natural cotton from head-to-toe and is suitable as a "reverse opener" for those situations where it may be preferred to view the deceased from the left instead of the traditional right.
Plant it Forward.
Pledge to use any of our caskets in your end-of-life plan and we'll plant 100 trees at our next annual planting. Your pledge costs nothing and takes 5 minutes so Pledge today.