Law Enforcement Embroidered Casket Accessory Set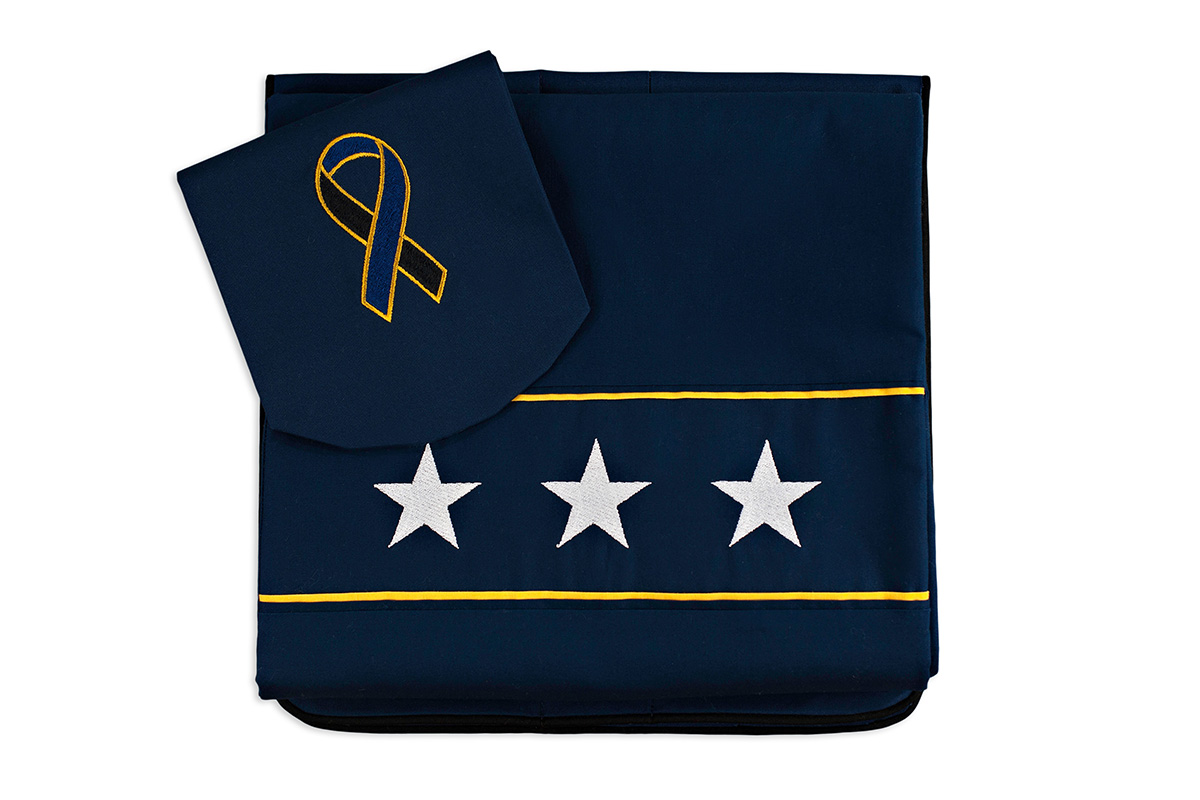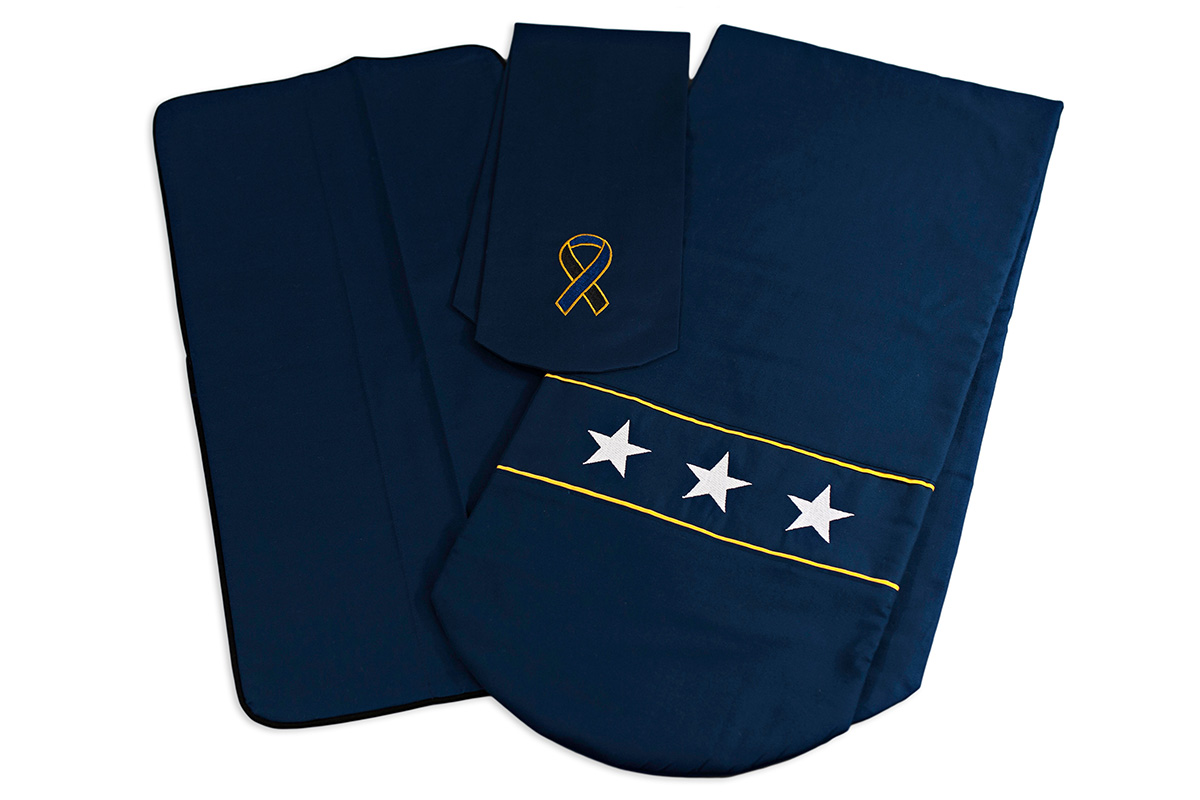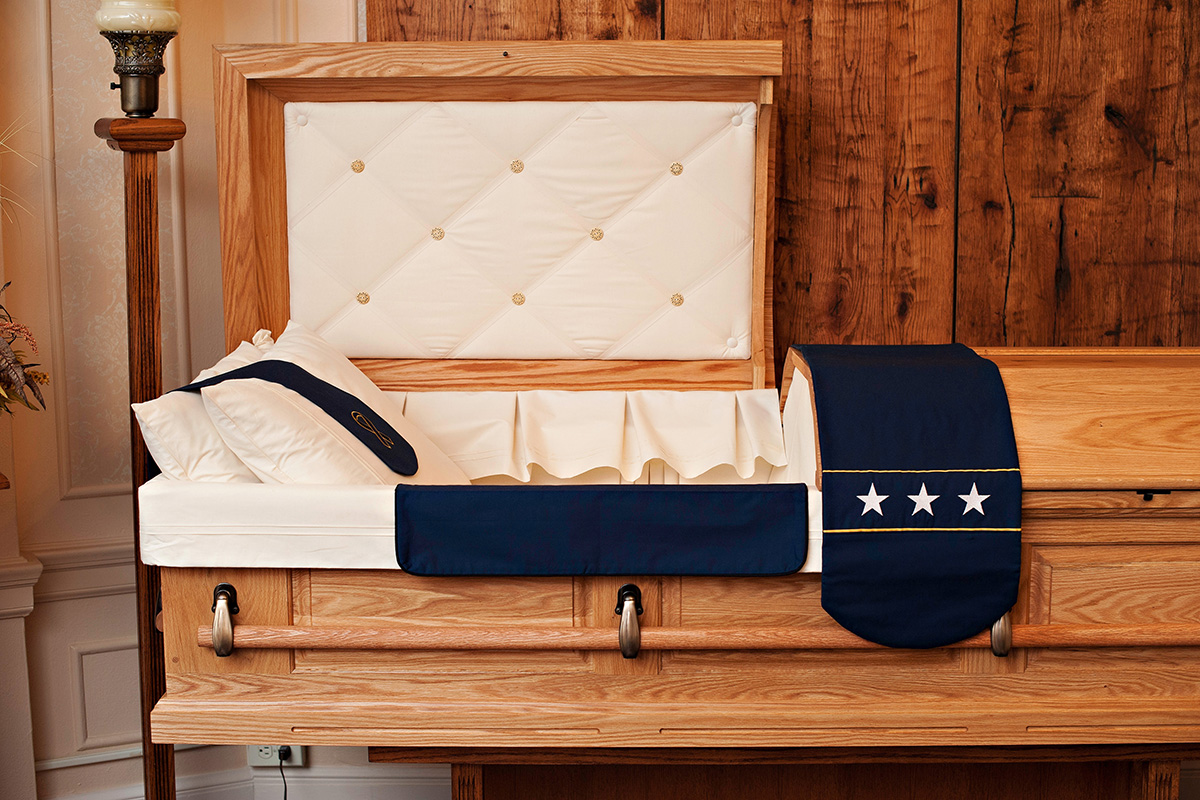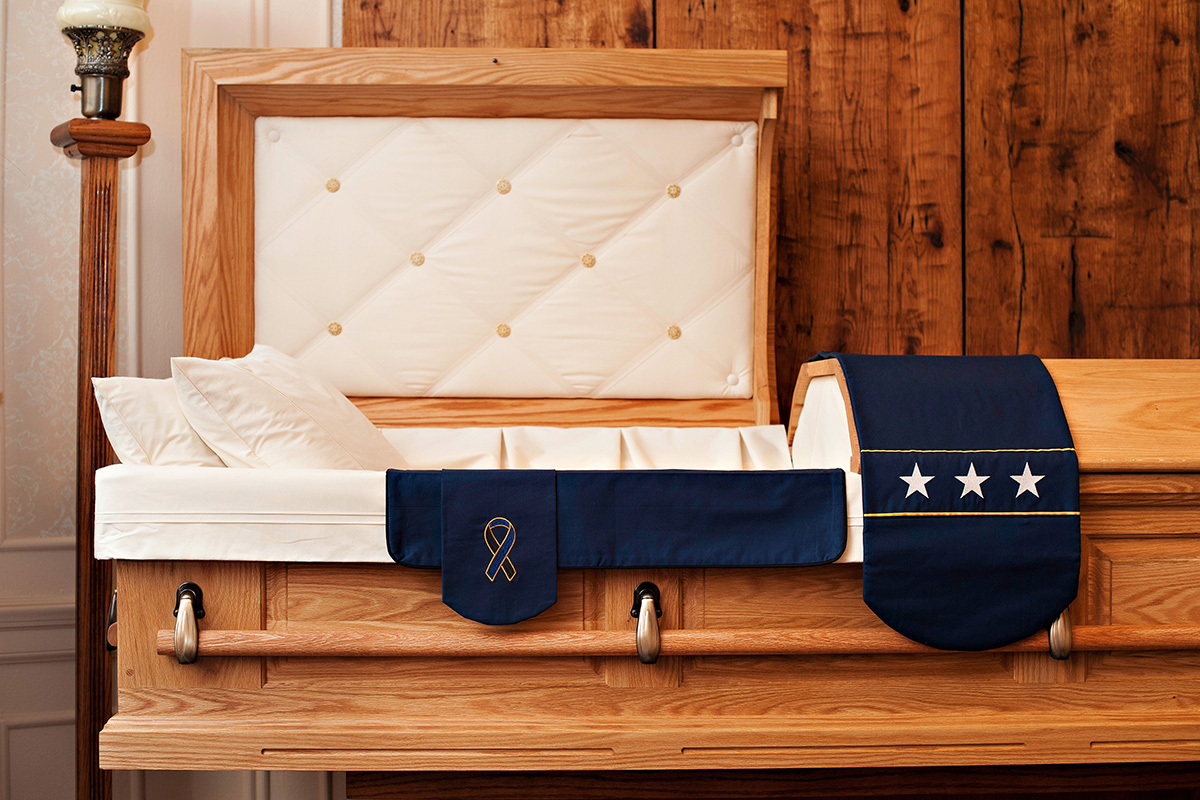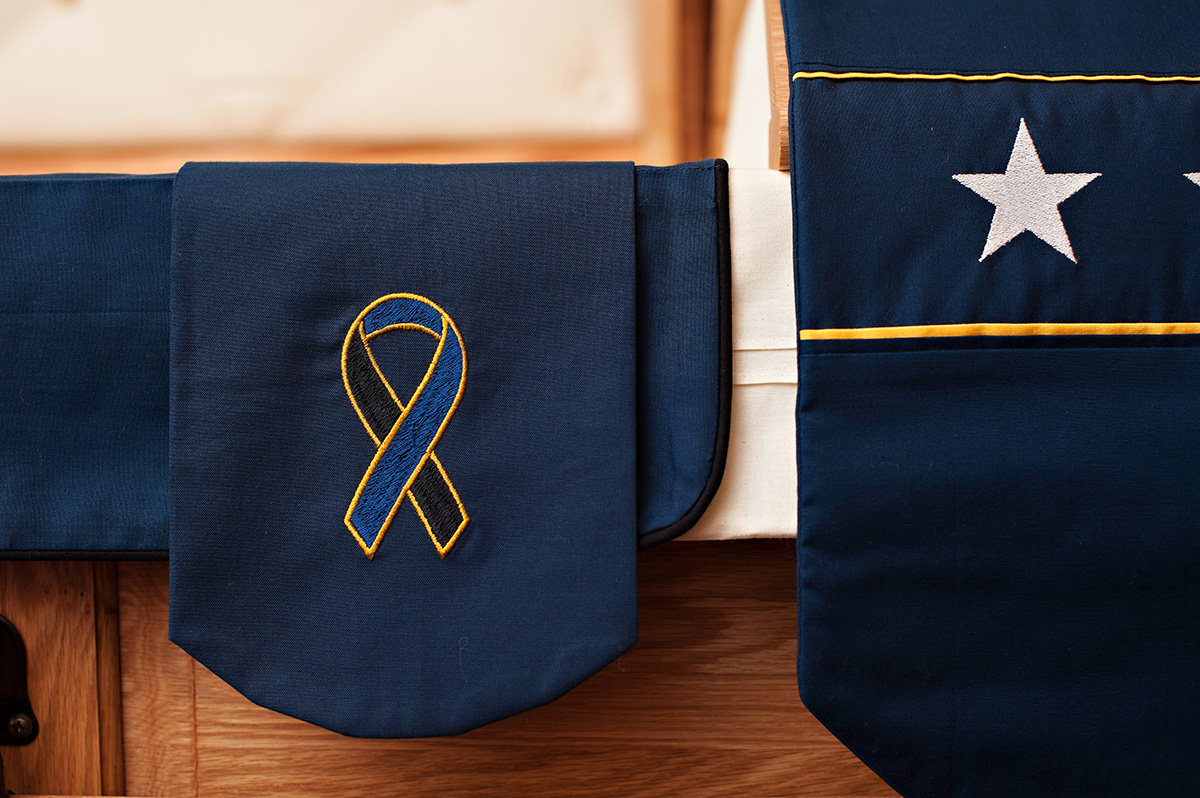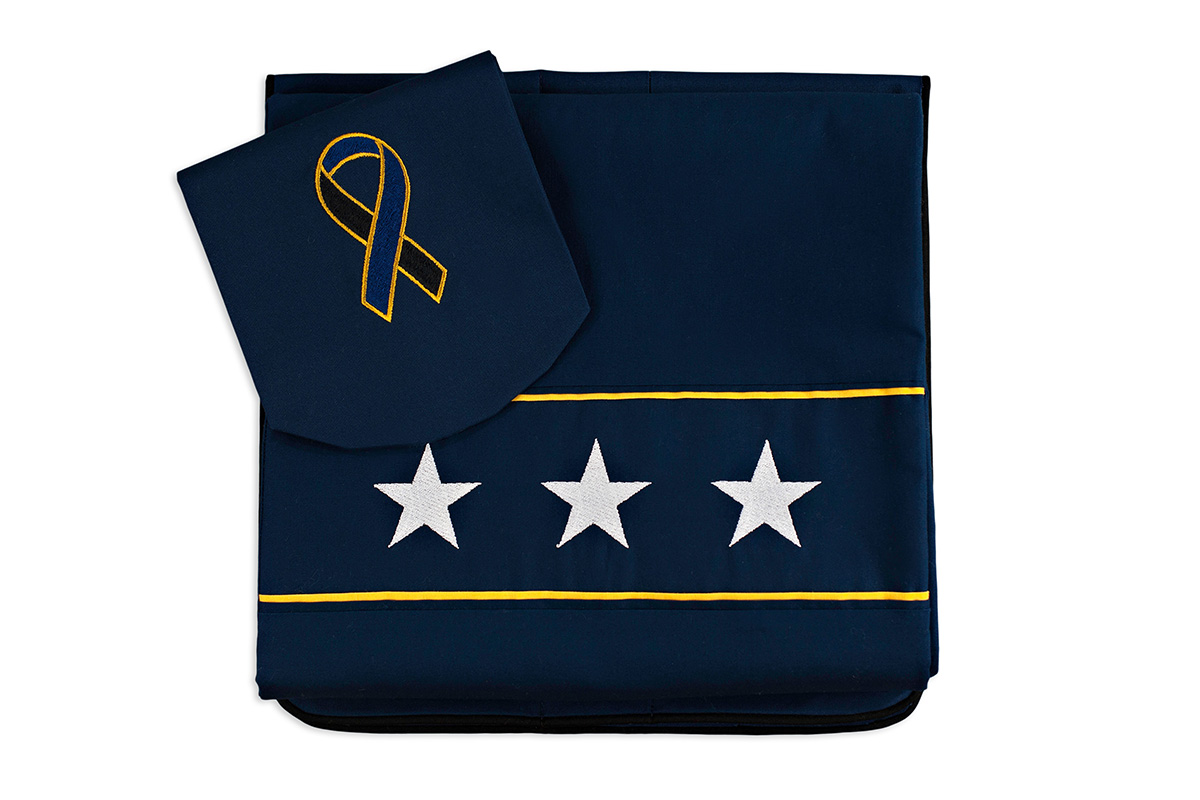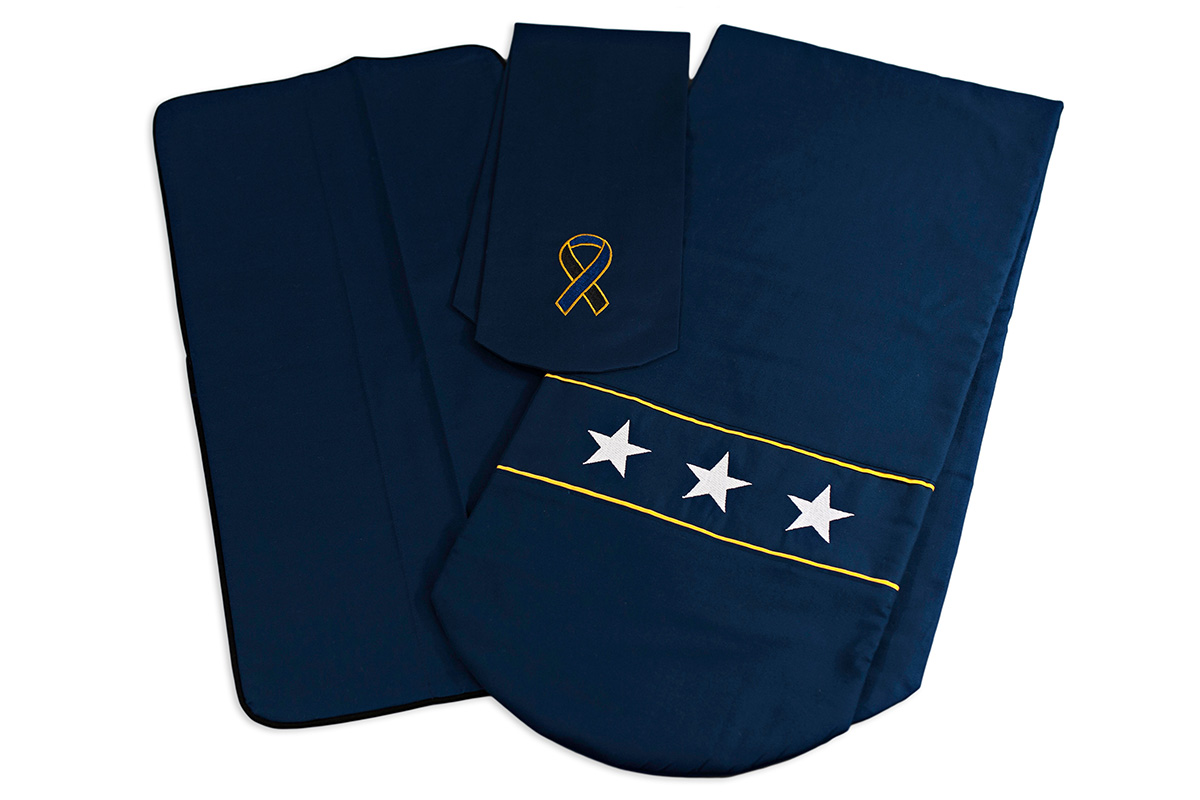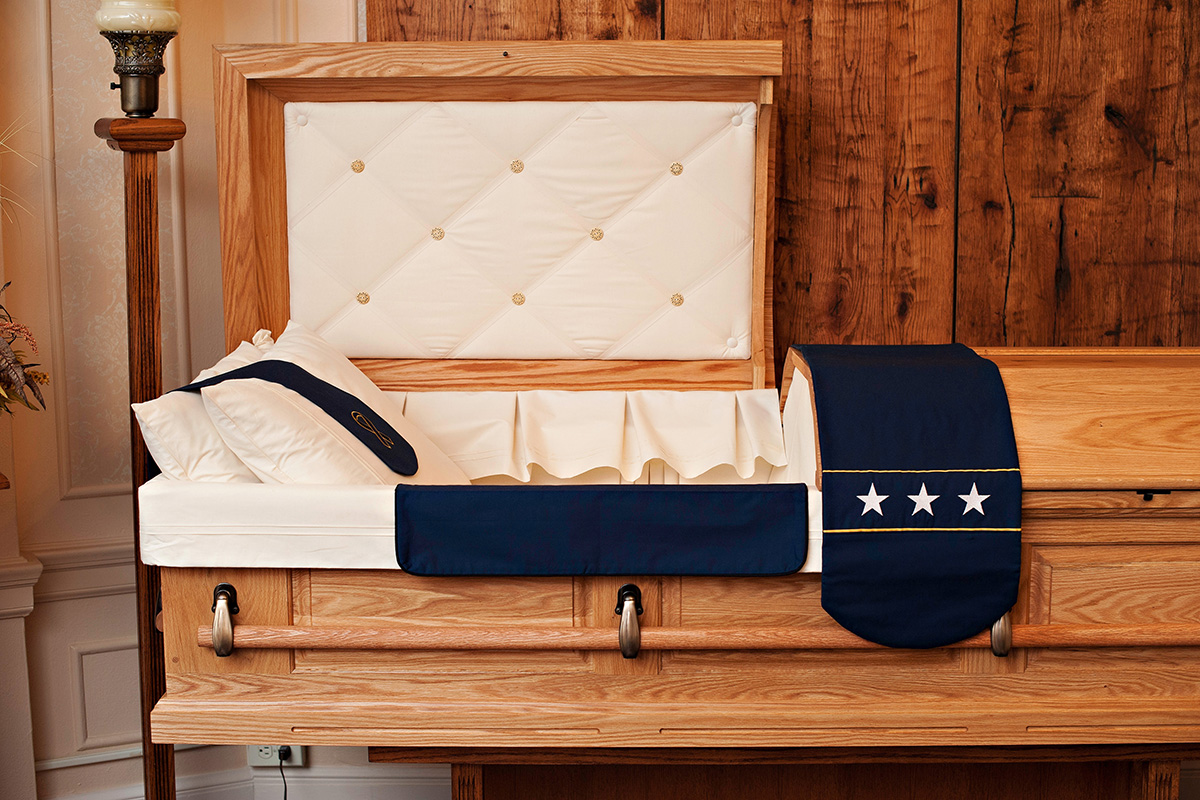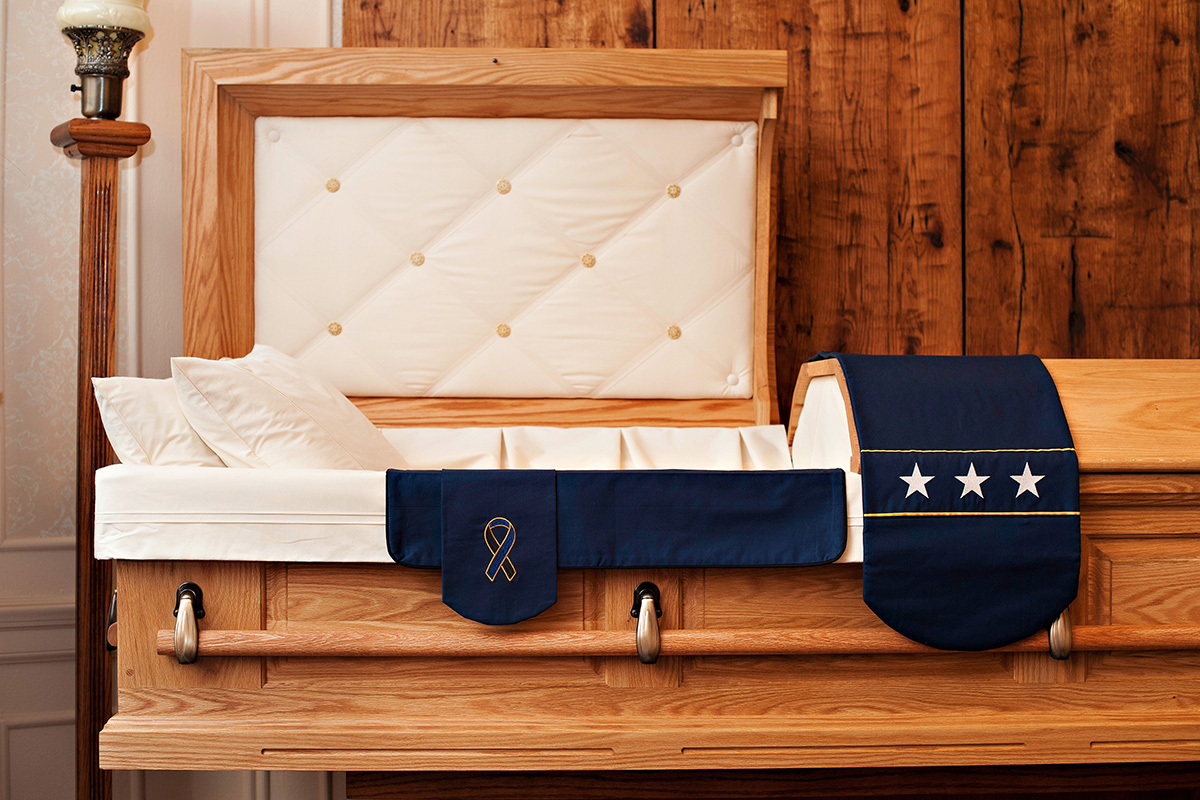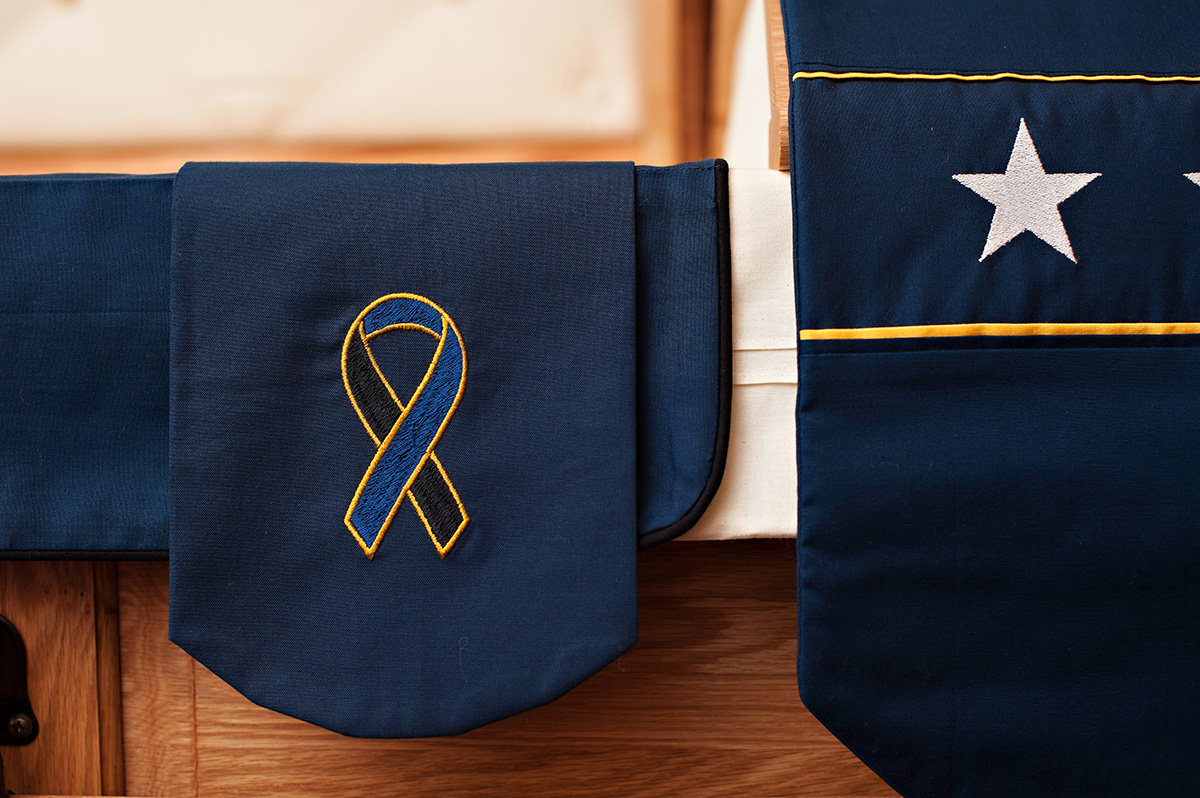 Law Enforcement Embroidered Casket Accessory Set
3-piece Casket Accessory Set
Includes: Overlay, pillow sash, and shrine
Dimensions (in inches) :
Overlay - 45.5 L x 10 W
Shrine - 23.5 L x 11.5 W
Sash - 29 L x 6 W
Honor your Military or Service loved ones with these beautiful hand-made and embroidered casket accessory sets. We are proud to craft these sets in Wisconsin from sturdy 100% cotton fabric. May be used with any casket or urn, or displayed in a memorial service. Includes an attractive gift box, and is suitable for giving as a gift. May be brought home from funeral as a keepsake.
Each set includes three pieces:
Casket Overlay, which is draped over the top of the casket. Measures 45.5" Long by 10" Wide.
Pillow Sash, which may be placed on the pillow or draped over the front edge. Measures 29" Long by 6" Wide.
Shrine, which is placed over the front edge of an open casket. Measures 23.5" Long by 11.5" Wide.
We offer a no-questions-asked guarantee: If you are dissatisfied with your product for any reason, we will be happy to offer a replacement or refund.